The unique circumstances we all found ourselves in this year—Covid-19, racial and political strife—threw an age-old debate over the role of pop music in our everyday lives into sharp relief. Should it reflect the tenor of the times or should it serve as pure escapism?
Like many of the things we used to argue about in an ever more democratized and genre-fluid music world, there no longer seems to be any need to pick a side. As our list of the best songs of 2020 proves, you could have easily had it both ways. Those in doom-scroll mode could revel in Phoebe Bridgers surveying the fallout of the coming apocalypse, Grimes lamenting the death toll caused by the opioid epidemic, and Troye Sivan feeling "vulnerable, so sad and alone." Taylor Swift, who handily reached our list's limit of three songs per artist, spent her quarantine exiling herself in a cocoon of rustic alt-folk. The fact that she still managed to produce some of her most acclaimed songs to date might just stick in the craw of those who saw their willpower and productivity evaporate during the pandemic. Dammit, Taylor.
If all you wanted was to push all that depressing shit out of your mind for a few minutes, you had Charli XCX's party anthems, or Annie floating in romantic bliss on "In Heaven." With "Levitating," Dua Lipa created an ebullient ode to feeling great so infectious that two different versions of it made our tally. And then there's Cardi B and Megan Thee Stallion's "WAP," the year's biggest phenomenon and one of the smuttiest song to ever top the charts. Its message of unrestrained female sexual liberation certainly reflects some part of the zeitgeist, but in 20 years, it will probably be difficult to gauge much about what the state of the world was in 2020 from listening to it. Who cares? Jeremy Winograd
50. Owen Pallett, "A Bloody Morning"
The highpoint of Owen Pallett's Island is his most climactic and literary song since 2010's "Lewis Takes Off His Shirt." Ten years later, Lewis sails drunk and crashes his ship in "A Blood Morning." Pallett's lyrics are vivid and cinematic, pierced with moments of lucidity and ending in sodden shock: "The shared dream left me shaking/The memory is threating to capsize every ship upon the sea." Just as propulsive are the song's stirring orchestral arrangements, which allow the London Contemporary Orchestra to unleash its full force against Pallett's towering vocal melody. The narrative is arresting, and it's one of Pallett's finest yet. Eric Mason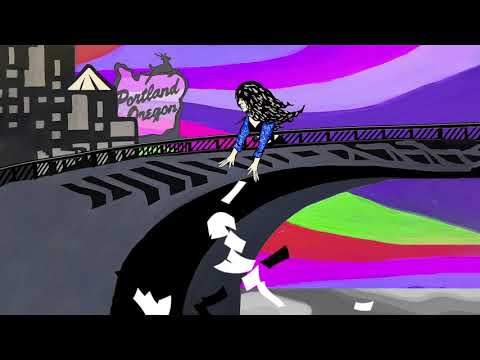 49. Lilly Hiatt, "P-Town"
With Walking Proof, Lilly Hiatt has emerged wiser and more confident than ever, and appears to have put some of her problems behind her. "P-Town" is ostensibly another Lilly Hiatt song about a failed relationship, but this one is electrifying and ebullient, sounding like a classic Loretta Lynn track amped up with huge, fuzzy guitars. "I don't think I'm who we thought I was," Hiatt suggests, perhaps taken aback by her newfound sense of defiance. Winograd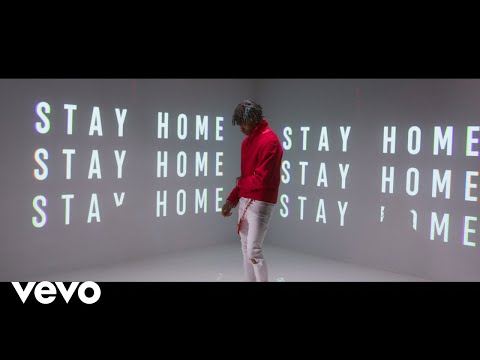 48. Lil Baby, "Emotionally Scarred"
Even for a rapper with as much skill and promise as Lil Baby, "Emotionally Scarred" marks a turning point, from an almost blinkered purveyor of party and kingpin yarns to one of more soulful ruminations. The surprisingly moving track begins with a burst of crackling literary scene-setting—"A love letter came through the mail, it said 'I miss you'"—before Baby gets cagey and starts bragging as a kind of defense mechanism, a pretense he then heartbreakingly trades for the chorus's confession of his own hurt and the blows that have shaped him. As he bares his vulnerabilities more nakedly than he ever has before, Baby manages a thrilling gear shift in each of the verses to up the ante in intensity, accelerating melody and rhythmic discipline. "Emotionally Scarred" is Lil Baby's unlikely triumph of bluesy melodrama. And what line better captures living in 2020 than "I'm tired of being tired of being tired"? Charles Lyons-Burt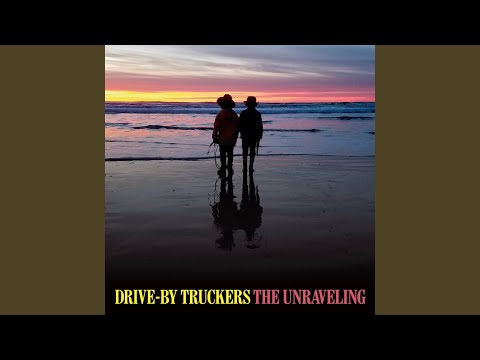 47. Drive-By Truckers, "Slow Ride Argument"
A driving, minor-key rocker that stylistically lands somewhere between Blue Oyster Cult and early R.E.M., "Slow Ride Argument" is yet more evidence that Drive-By Truckers transcend the Southern rock label they inexplicably still get pigeonholed into, with its overlapping vocal hooks and cheeky advice for cooling down after a heated debate by going for a drive. Winograd
46. Rico Nasty, "IPHONE"
Joining forces with hyperpop heroes 100 gecs's Dylan Brady, Rico Nasty writes a new page in trap's love affair with Auto-Tune and pitch distortion on "IPHONE." Brady's filtered vocal treatment electrifies Rico's signature yowl, and it's immediately clear that emo-rap and hyperpop share a spirit of abrasive excess. Rico takes up the latter's fondness for the 2000s with references to Tamagotchi toys and appeals that her love interest "Leave a heart on my wall so I can know you like me." Whether it's through the rage of her typical rap rampages or the candied crush melodies of "IPHONE," Rico distills emotion in its purest, most extreme forms. Sophia Ordaz
45. Car Seat Headrest, "Weightlifters"
"Weightlifters" is furiously grooving dance-rock, stylistically far afield from Car Seat Headrest's previous work but as adrenaline-inducing as anything they've ever done. The song epitomizes and justifies Will Toldeo's unorthodox approach, wherein the music is interpreted both electronically and more traditionally by the full band before then being combined. Most of the time, it's not possible to distinguish where the electronica ends and the rock 'n' roll begins—which is as it was intended. Winograd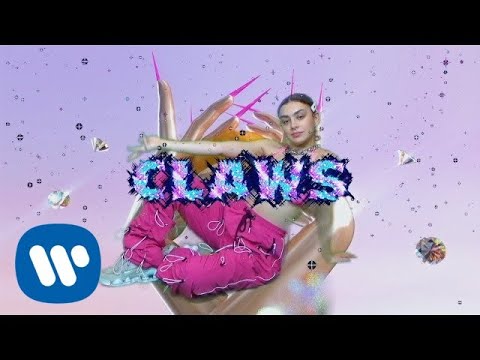 44. Charli XCX, "Claws"
To call "Claws" peak Charli XCX would be too easy. The track's euphorically, obsessively repetitive lyrics ("I like, I like, I like, I like, I like everything about you," she repeats four times per chorus) and ultimate sublimation into a frenzy of glitched-out vocal samples epitomize hyperpop, a subgenre that Charli pioneered. Her excitement is palpable: She's just thrilled to be in love and to be in the presence of the one she loves. Charli offers a string of charming XCX-isms ("Aeroplane, you are so fly/Singin' songs by Jeremih") before her exhilaration explodes like confetti into heavily processed exclamations ("Everything about you/Everything about you") and ebullient trance synths. While other songs on How I'm Feeling Now reach deeper into Charli's psyche, "Claws" declares and shares her joy in a time when we really need it. Mason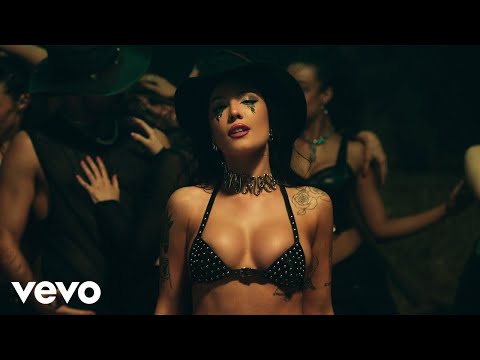 43. Halsey, "You Should Be Sad"
Of all the genres Halsey hopscotches through on Manic, "You Should Be Sad," whose subtle lap steel is contrasted with searing electric guitars, is the most unexpectedly rewarding. The track is a country-inflected kiss-off that obliquely references the singer's history of miscarriages: "I'm glad I never, ever had a baby with you/'Cause you can't own nothing unless there's something in it for you," she sneers, locating a cynical silver lining amid profound trauma and loss. Sal Cinquemani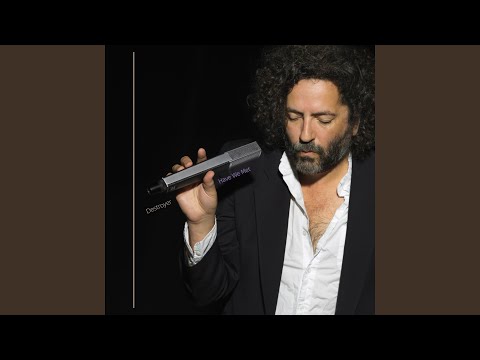 42. Destroyer, "The Raven"
"The Raven" is a rush of catharsis that opens with a slippery couplet—"Just look at the world around you/Actually no, don't look"—and proceeds to careen through delightfully idiosyncratic territory, from a "city of dying the embers" to a "petite terror train" and "the Grand Ole Opry of Death." Despite the apocalyptic imagery, the tone is invigorating. "It feels so good to be drunk on the field again," Dan Bejar intones, his voice quivering with the kind of ardor that he rarely draws for his singing anymore. Like most of his lyrics, if there's a literal meaning to the line, it's impossible to parse, but the implication is clear enough: Bejar is feeling the groove again. Winograd
41. The 1975, "I Think There's Something You Should Know"
The 1975's long-awaited Notes on a Conditional Form is sort of a mixed bag by design, a collection of songs that finds the band trying on all manner of genres and styles with a tracklisting that often feels more like a playlist than an album. One of its most interesting developments is the relative decentering of frontman Matty Healy's narration, which played so heavily into the band's previous work (and their general mythos). "I Think There's Something You Should Know," however, feels like the emotional, personal core of the album. The numbly glitchy, piano- and beat-driven song leads to a final third that carries some of the most sincere self-reflection that Healy has ever recorded, delivered without his usual winking irony. "I'd like to meet myself and swap clothes," he sings, a revelatory moment that finds Healy reaching for self-reflection in a way that feels distinctly real. Walsh
40. Lydia Loveless, "Love Is Not Enough"
If you read as much online relationship advice pabulum as I do, you're likely painfully familiar with posts that start off with "I love him/her, but…" followed by a detailed accounting of bad communication, mistreatment, and even straight-up abuse. Sometimes you just want to smack these people in the head for believing it's love, not communication and respect, that makes a relationship work. Lydia Loveless's "Love Is Not Enough" is the aural equivalent of that blow to the head. Her tough, glowering voice, powering through a melancholic yet hard-driving melody, scans like a warning to all: "Love is not enough/I wonder if it ever was/I shouldn't have to break you down to build me up." Loveless has always been a raw, honest songwriter, but she's never hit on quite this level of emotional intensity before. It may well be her finest song. Winograd
39. Gorillaz featuring Fatoumata Diawara, "Désolé"
"Désolé" is a particularly wistful stop on Gorillaz's latest musical odyssey, Song Machine, Season One: Strange Timez, as well as the third collaboration between Damon Albarn and Malian singer-songwriter Fatoumata Diawara. Over a restless five minutes, the song traverses pulsing guitar, urgent violin, and elegiac trumpet, resulting in the captivatingly genre-less and borderless blend of sound that is the world's most audacious cartoon band's specialty. The song's anchor is Diawara, who sounds vivacious though life-worn as she sings in English, French, and Bambara about grasping for stability in an ever-shifting world. It's a feeling we've all grown familiar with over the course of 2020. Ordaz
38. Christine and the Queens, "People, I've Been Sad"
This synth-pop slow burner fidgets with the intensity of a deep confession. Whereas Héloïse Letissier's guest appearance on Charli XCX's 2019 single "Gone" consisted mostly of metaphorical lyrics about alienation, gazing into her own reflection and not quite recognizing her face, her English-language lyrics here are far more straightforward: "It's true that, people, I've been sad." When she switches to her native French, Letissier offers images of broken glass and sunburns, of pain and moving on. In a 2020-specific context, the chorus's lyrics ("If you disappear, then I'm disappearing too") deepen into a message of solidarity, a promise of support at a distance, even in isolation. Mason
37. Fiona Apple, "Newspaper"
On this blistering cabaret cut from Fetch the Bolt Cutters, Fiona Apple aims to break through barriers bred by misogynistic lies. She has tried and failed to gain a man's approval, and she laments the revolving door of women who will also live under his thumb. While the song's darkest moments are subtextual ("When I learned when he did, I felt close to you"), Apple's guttural, desperate calls to a woman who will never answer are cathartically fraught with resentment, pity, and panic. "I'm alone on the summit now/Trying not to let my light go out," she growls, still picking up the pieces of lost love. But she knows she cannot break through to this man's new prey, and we're left with Apple's attempt at camaraderie squandered, her energy spent on a culture that breeds competition and animosity between women who could have been allies. Mason
36. Jessie Ware, "In Your Eyes"
The slow-burning "In Your Eyes," a standout cut from Jessie Ware's largely uptempo What's Your Pleasure?, glides along an oscillating bassline that allows the singer's mesmerizing vocal to take center stage: "It feels like we've been dancing to this song all of our lives," she sings, her voice mimicking the track's sweeping strings and brass. It's a smoldering, downstairs groove that stands out on an album filled with them. Cinquemani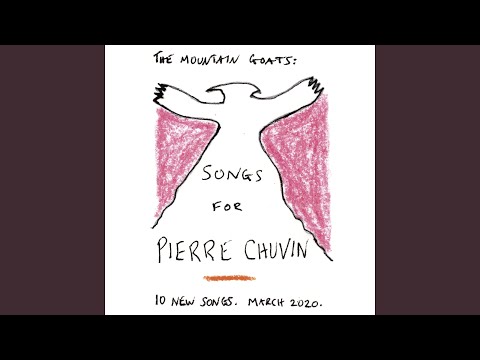 35. The Mountain Goats, "Exegetic Chains"
The closing song on Songs for Pierre Chuvin, John Darnielle's first boombox-recorded release since 2002's landmark All Hail West Texas, "Exegetic Chains" perfectly encapsulates everything that was special about that particular era of the Mountain Goats's career. A low whirr hangs over the track while Darnielle's lonely guitar squeaks and creaks in this deeply intimate lo-fi recording. "Make it through this year if it kills us outright," Darnielle whispers at the end of this hushed, reverential song, a nod toward the band's life-affirming "This Year." "Exegetic Chains," with all its crucial imperfections, sounds like an honest message passed between close friends, an essential invocation of strength during mutually difficult times. Walsh
34. Jonas Blue & MAX, "Naked"
Given that its chorus and central conceit center on a lover's willingness to say "I love you" only in the private confines of the bedroom, "Naked" both embodies and sneakily explores the idea of a "guilty pleasure," the desires we'll only cop to at our most vulnerable. The song, and especially its Club Mix, is a delivery mechanism for such blush-inducing yet deeply potent thrills. British DJ Jonas Blue unleashes the jackknifing house beat with full force, and creates something of a virtual dance floor, ricocheting MAX's slick vocal up, down, and around the gelatinous bass, manipulating its echo in every way possible so it sounds like we're moving around the words from all angles. This lusty, pristine dance cut is amplified by gurgling synths and urged forward by percussive details like handclaps and vibrating snare, tailor-made to soundtrack its audience's choice of physical exertion. Lyons-Burt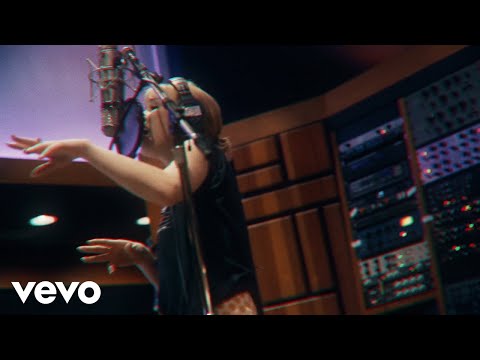 33. Carly Rae Jepsen, "This Love Isn't Crazy"
Dedicated Side B's opening salvo, "This Love Isn't Crazy," is as immediate as anything in Carly Rae Jepsen's catalog and finds producer Jack Antonoff at his most unapologetically pop. The song is expertly constructed, with drums dropping in and out as it slowly builds up anticipation—at apt start to an album that celebrates the euphoric, occasionally painful pangs of lust. Alexa Camp
32. Shamir, "I Wonder"
After a few years spent releasing raw and difficult DIY indie-rock albums, Shamir pivoted back toward pop this year with Shamir. "I Wonder" proves that the artist isn't interested in rehashing the sounds that helped him break out with 2015's Ratchet. The song is a soulful, devotional one that positions Shamir's passionate voice at its center, dramatically strummed electric guitars and a quiet, popping beat creating the space for his showstopping delivery. His slow, deliberate pronunciation of the central lyric—"I wonder if you'll be the death of me"—adds extra weight to each syllable as his voice reaches higher and higher toward the rafters. Walsh
31. Billie Eilish, "My Future"
Billie Eilish's "My Future" starts off as a dreary but gorgeous dirge, with the singer's soulful, layered vocals stacked on top of atmospheric keyboards. Halfway through, though, the track pivots to a spry midtempo shuffle, transforming into a deceptively hopeful tribute to personal independence: "I'm in love with my future/Can't wait to meet her." During a period in history when time itself seems to have come to a halt, and the future is uncertain, the song's lyrics smack of irony: "I know supposedly I'm lonely now/Know I'm supposed to be unhappy without someone/But aren't I someone?" Camp
30. Miley Cyrus, "Midnight Sky"
"It's been a long time since I've felt this good on my own," Miley Cyrus proclaims at the start of "Midnight Sky," which finds the newly single 28-year-old coming into her own as both a woman and a performer. Inspired by early-'80s touchstones like Stevie Nicks's "Stand Back" and, especially, "Edge of Seventeen," whose influence was made manifest in a mash-up featuring Nicks, the track is sonically and thematically a kissing cousin to the Weeknd's similarly retro-minded "Blinding Lights." As depicted in "Midnight Sky," Cyrus's unapologetic pansexuality could be seen as performative: "See my lips on her mouth/Everybody's talkin' now, baby." But at its core, the song—like Plastic Hearts as a whole—is an exhilarating declaration of independence from not just a toxic personal relationship, but from society's artificial bounds. Cinquemani
29. Perfume Genius, "On the Floor"
Mike Hadreas's early songs as Perfume Genius were, in large part, earnest piano ballads full of quiet longing. His lyrics contained affectionate affirmations and trembling whispers that evoked the spacious shyness of Grouper. But with confident bangers like "Queen" and "Wreath" under his belt, Hadreas in 2020 is a different artist, one with a stronger pop sensibility and bolder ambitions. "Take this wildness away," he begs, no longer able to restrain his own passion. Beyond the song's vibrant, psychedelic danceability, there's a lot of pleasure in hearing Hadreas's once-reserved voice deliver a "violent current of energy" and promise to "cross out his name on the page." In fact, it's inspiring. Mason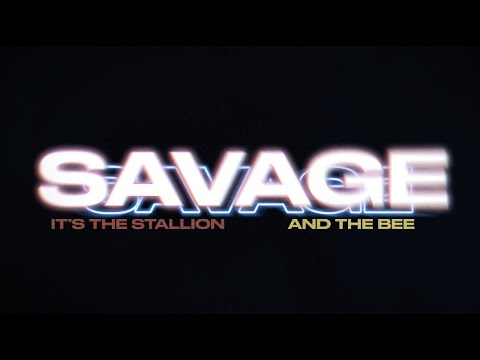 28. Megan Thee Stallion featuring Beyoncé, "Savage Remix"
Megan Thee Stallion reimagined her TikTok hit "Savage" with the help of fellow "Houston Hottie" Beyoncé. The original was the skeleton of a great tune, and while the remix may seem like a cynical ploy on Bey's part to gain clout on the child-of-Vine platform (even giving it a shout-out in her first verse), the song turns out to be elegantly classicist. A dignified arrangement of 808s, piano, and snare, the track bends to the whims of the two performers, who coyly weave in and out of one another's bars, sometimes saying the same words simultaneously with sneering emphasis. The writing is sharp and the wordplay clever, with Megan's brash trash talk syncing up perfectly to Beyoncé's supple, trilling harmonies. Along with minting a new major figure in hip-hop, it reminds us that the other is an impressively dexterous rhymer when she's not making albums with her husband. Lyons-Burt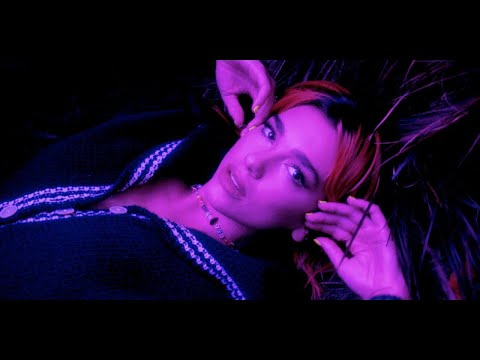 27. Dua Lipa featuring Madonna and Missy Elliott, "Levitating (The Blessed Madonna Remix)"
The Blessed Madonna remix of Dua Lipa's "Levitating," completely transformed from a midtempo pop-funk earworm into a sleek electro-disco gem worthy of Moroder or Cerrone, finds the singer trading verses with Madame X and fellow genre-bender Missy Elliott, whose early-aughts brand of hip-hop famously blurred the lines between rap, R&B, and dance. Aside from some of her usual vocal tics, including a very Jody Watley-esque "Yeah, yeah, yeah," Madonna's voice is nearly as unrecognizable as the song itself, vibing effortlessly atop a crisp backdrop of handclaps and skittering bass, while Missy flaunts her versatility by half-singing and half-rapping an expectedly #NSFW verse. Camp
26. HAIM, "The Steps"
HAIM's brand of feminism often manifests in their unapologetically unfiltered, fiercely independent persona. "The Steps" is Women in Music Pt. III's most cathartic moment: "I can't understand why you don't understand me," sings Danielle Haim, who isn't one to mince words. "And every day I wake up and make money for myself/And though we share a bed you know that I don't need your help," she bellows. With its ecstatic octave-jumping hook and braying guitar licks, "The Steps" is a nearly perfect pop-rock song. Winograd
25. Dua Lipa, "Love Again"
The deft mix of past and present on Dua Lipa's Future Nostalgia is best captured on the tracks that draw overtly from their sources, like "Love Again," a dizzying dance-floor filler that pairs lush orchestral swells with a sample of the canned strings from White Town's 1997 single "Your Woman." The song demonstrates Lipa's knack for wringing pathos from everyday dating woes and pouring it into sublime dance-pop. Cinquemani
24. Grimes, "So Heavy I Fell Through the Earth"
Grimes was reportedly aiming for "hard Enya" when she crafted the expansive, lyrically sparse opening track to her dystopian concept album Miss Antropocene. Unfurling languidly over six minutes, "So Heavy I Feel Through the Earth" sounds like it was recorded at the upper reaches of the stratosphere, shot through with reverberating guitar riffs indebted to U2's the Edge and a spacey coda reminiscent of William Orbit's ambient electronic noodling. Grimes's vocals are smothered in reverb and, as such, difficult to decipher, but that suits a project whose loose concept is as ephemeral as the sonic textures that waft across the track.
Cinquemani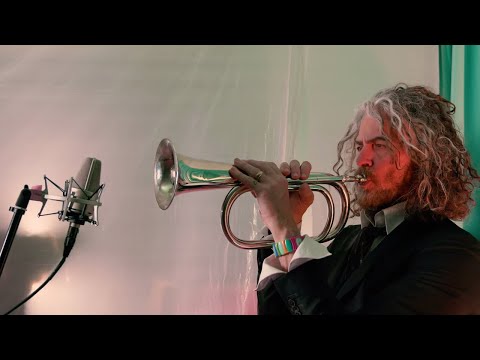 23. Flaming Lips, "Mother Please Don't Be Sad"
"Mother, Please Don't Be Sad" belongs in the pantheon of classic Flaming Lips tearjerkers alongside "Do You Realize??" and "Waitin' for a Superman." The song is based on a story Wayne Coyne has told before, most memorably in the documentary Fearless Freaks. Decades ago, he was working as a fry cook at a Long John Silver's when armed gunmen burst into the restaurant to rob the register. While lying on the ground, assuming this was the end, his thoughts turned to his mother. "It's only me that's died tonight/There's so much you still have," he assures her on "Mother, Please Don't Be Sad." He reminds her to let the dogs out, to take comfort in the love of the still living. It's quintessential Coyne: a simultaneous reminder of humanity's fragility and a celebration of its resilience. Winograd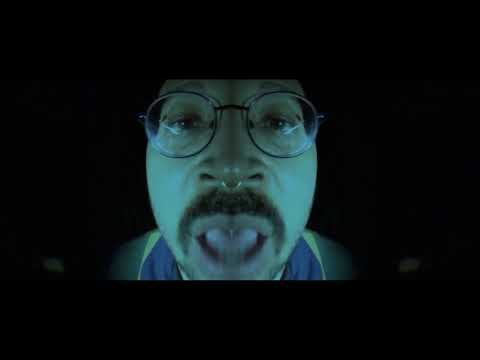 22. Bartees Strange, "Mustang"
Bartees Strange's "Mustang" is a fervent and thrilling rock song with an arena-sized hook. "Is anybody really up for this one if I don't hold nothing back?" Bartees shouts on the chorus, which feels like a nod toward an album, Live Forever, that goes in all kinds of sonic directions, each new sound as honestly and fully realized as the last. It also feels like a reflection of "Mustang" itself, in which Strange pulls out all the stops (including a totally reimagined take on some classic Antlers lyrics) to make this four-minute track feel like an event. Walsh
21. Sufjan Stevens, "My Rajneesh"
Whereas Sufjan Stevens intended "America," the lead single from The Ascension, as "a protest song against the sickness of American culture in particular," its B-side, "My Rajneesh," is a both effusive and sinister portrait of cultish devotion. Tucked away behind one of his most straightforwardly political and headline-grabbing singles is an unfettered celebration of every enchanting dimension of his diverse catalog. In the wake of Illinois or Carrie & Lowell, the song opens as a listener might expect, with ghostly plucked guitar, intimately specific lyrics about shaved legs, and foreboding biblical allusions. It builds gradually and patiently, and by the four-minute mark, Stevens's piety bursts into religious ecstasy: "Illumination, accede my need, my Rajneesh/Hallucination, accede my need, my Rajneesh!" The rest of the song, like "America," fades into the simmering indietronica of The Age of Adz and The Ascension, leaving us with a final warning that "[t]error will take whatever it likes." Mason
20. Run the Jewels, "A Few Words for the Firing Squad (Radiation)"
Run the Jewels's "A Few Words for the Firing Squad (Radiation)" opens with El-P watching his wife sleep before musing that even people with massive wealth seem miserable today—think Howard Schultz's quixotic argument to replace "rich" with "person of means" or Michael Bloomberg squandering a half a billion dollars on a vanity run for president. Killer Mike acknowledges that denying the pleasures of success would be hypocritical, but wealth doesn't insulate him from the effects of a society built on racism. Nor is his wife overly comforted when people equate his activism to that of Martin Luther King Jr. or Malcolm X, given that she "need[s] a husband more than the world needs another martyr." Underneath, a pulsing beat, some sleazy, skronking saxophone, and a melancholic string section bounce off one another, building to an unsettling, tragic climax as the lyrics fade. Seth Wilson
19. Caribou, "Never Come Back"
Under both his Caribou and Daphni monikers, Dan Snaith has made some of the most textured and aching electronic music of the last decade-plus, and "Never Come Back," while not a new direction for him, is one of the finest examples of his prowess behind the boards. The song is sensorially immersive, with Snaith programming layer upon layer of charged elements: relentless hi-hats, multiple shuffling drum tracks, and a sped-up piano riff. Everything in a Caribou song belongs to a new hypnotic pattern of repetition, so he also integrates voices as part of the mutating and multiplying beat: first a chopped helium fragment, and then his own airy falsetto, singing "And you never come back" over and over. Though its brief interludes frame the titular loss as a lover's departure, the song quickly reveals itself to be an ecstatic bop about the finality of death. Lyons-Burt
18. Shamir, "On My Own"
Some of the best moments on Shamir explore the contradictions of the self and the paradoxical relationship between thoughts and behaviors. On lead single "On My Own," Shamir expresses his comfort at being alone while simultaneously teasing out a sneaking suspicion that "maybe I can find the one/The more I rid myself/Of thinking I can't love anyone." It's a prototypical 21st-century concern: the draw of self-sustaining isolation countered by nagging societal belonging. Lyons-Burt
17. Troye Sivan, "Stud"
The urge to exorcise one's worries on the dance floor is an immortal ritual that can be traced from Gloria Gaynor to Robyn, and Troye Sivan invokes this tradition on "Stud," which begins as a plaintive piano ballad about the toxic male beauty standards that proliferate in the gay community: "What's it like to be so big and strong and so buff?/Everything I'm not but could I still be a hunk to you?" Then producer Oscar Görres's whizzing synths and pulsing percussion overtake the track and Sivan's robotically distorted vocal asks a little more confidently: "You're into this, right?" As the tempo slows, Sivan's questions seem less like inquiries and more like attempts at convincing himself that his love interest reciprocates his adoration. The fantasy offered by the dance floor proves to be only temporary. Ordaz
16. HAIM, "Don't Wanna"
"Don't Wanna" seems almost too simple at first. It opens with a drum machine, a basic quarter-note bassline, and Danielle Haim reeling over an unexpected breakup. And for much of the song, that's mostly all that there is to it. But by the time extra flourishes inevitably do arrive in the final minute or so—chiming synths, organic drums, the Haim sisters' cascading harmonies—they almost feel superfluous. That's because the hooks here are so indelible, they don't need any extra ear candy to permanently worm their way inside your brain. With this scaled-back approach, HAIM managed to birth a low-key banger that sounds like it could have fit in with the best pop-rock of any of the last few decades. It already seems like it's always been around. Winograd
15. Annie, "In Heaven"
The opening track of Annie's Dark Hearts cannily captures the nostalgia of sensory overload. Producer Stefan Storm outfits the singer's bittersweet reveries with big, bellowing drums and textures derived from pitch-affected vocals, the singer's recollections of fleeting physical ecstasy accompanied by mournful, tentatively plucked guitars: "As you pull up I hear rubber on gravel/Crushing whatever is underneath…a beautiful sound." Cinquemani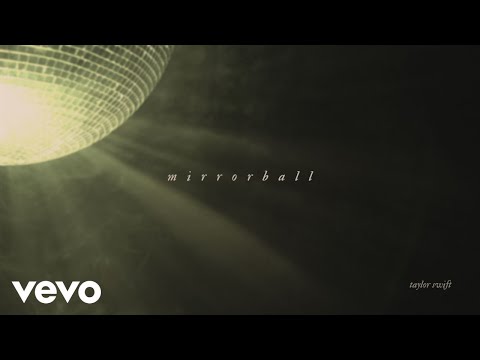 14. Taylor Swift, "Mirrorball"
Generally speaking, adult pop songs about high school fall into one of two modes: wistful recollections of major milestones—prom, graduation, first loves (see SZA's "Prom" and Mitski's "Two Slow Dancers")—or sarcastic, often anti-authoritarian rebukes of the strictures of secondary school. While Taylor Swift has occasionally embraced aged longing ("Fifteen"), her typical mode of nostalgia is more biting ("Miss Americana and the Heartbreak Prince"). "Mirrorball" falls neatly between these categories, picking up where "Miss Americana" left off by setting her love story in a world populated by "masquerade revelers" agog at Swift's downfall. In any other context, referring to her detractors as clowns would read as bitter, but when it's the main challenge to a love that Swift conveys with breathless amazement, the romance feels triumphant. Mason
13. Anderson Paak featuring J.I.D., Noname, and Jay Rock, "Lockdown (Remix)"
Songs as thematically wide-reaching as Kendrick Lamar's "Alright" and Pop Smoke's "Dior" soundtracked the Black Lives Matter protests this year, proving that music is at once a form of rebellion and revitalization. Anderson Paak combines these two impulses with "Lockdown," a bouncy funk number inspired by his involvement in the L.A. BLM demonstrations. The song's chorus adopts a hopeful tone, as Paak seems heartened by the outpouring of support for the movement. While Jay Rock dubiously alludes to pandemic conspiracy theories and Noname proffers a poetic Marxist critique, J.I.D.'s assessment proves more trenchant: "How you still sleepin'? Have you had your coffee this evening, Karen?/'Cause you seem a little off/All the black girls missin' and endin' up inside the coffins/But you mad when they hashtag 'BlackLivesMatter' on front your sidewalk." Ordaz
12. Empty Country, "Marian"
It seems plausible that since he dissolved Cymbals Eat Guitars in 2017, Joseph D'Agostino has spent a lot of time binging The Crown. "Marian," the wide-open, thrumming epic that leads off the self-titled debut album by his new project, Empty Country, takes the same panoramic view of family history as the Netflix series, examining sins that echo through the generations. But instead of a bunch of stuffy royals, D'Agostino's protagonist is, bizarrely, a clairvoyant mine worker who foresees his own death—as well as his infant daughter's affliction with Blue Baby syndrome—with cavalier callousness ("I was a bastard anyway," he sneers). The subject matter may be dark, but a steady churn of warm, jangly guitars still endows "Marian" with a sense of hopefulness. In an environment where traditional guitar-based indie rock continues to fall out of fashion, "Marian" is a triumph of the form. Winograd
11. Taylor Swift, "Invisible String"
Taylor Swift has come to terms with love's temporariness on "Invisible String," letting control slip further by inviting new love to turn up by chance. She lets life work for her, unlike on "Enchanted," where a 20-year-old Swift regretted not announcing a newfound attraction when she had the chance. At this point, she's mastered dating as the Taylor Swift. She's deeply accustomed to her celebrity status invading her love, and she's even sending her exes' kids gifts. Her incipient enlightenment evokes the calm of Ray of Light-era Madonna, and "Invisible String" sees Swift casually remarking on "mystical time," a knowing grin secretly spreading across her face. Mason
10. Bad Bunny, "Yo Perreo Sola"
In a world where the mere existence of women's bodies woefully implies an invitation to be touched, the presence of a dancing body is even more of a target. Bad Bunny's "Yo Perreo Sola" responds to the perfunctory sexual harassment women experience in nightlife spaces, where the liberation of a dance floor is just as quickly the scene of unwanted ogling and groping. Over incessant 808s, rising urbano artist Nesi croons the sly refrain "Yo perreo sola" ("I dance alone"). For his part, Bad Bunny flouts the machismo of reggaeton; the music video finds him perreando with a version of himself in drag, demonstrating his solidarity with the Ni Una Menos movement against feminicides that's been sweeping across Latin America. Ordaz
9. Charli XCX, "Anthems"
"I'm so bored," Charli XCX sings atop a skittering synth on "Anthems," cataloguing a routine of now-familiar activities—sleeping in, trying to exercise and failing, watching TV, and so on. She succinctly sums up the mood of the moment ("Sometimes I feel okay, some days I'm so frightened") before the song's megawatt chorus explodes, her voice soaring plaintively: "I want anthems." Writing a club banger about how nobody can go to the club right now is a clever trick, but there's more to it than simple wishcasting. One of the more surprising aspects of our lockdown life has been our collective nostalgia for mundane or outright unpleasant things. Charli captures this feeling when, after lamenting how hours alone make her "existential and so strange," she sings about wanting to feel the rush of heat from being packed in a sea of bodies. "Anthems" is philosophical introspection delivered at a breakneck pace, an apocalyptic dance song in search of a party to crash, appealing to anyone who would do anything to elbow their way through a crowd in order to shell out eight bucks for a domestic beer right now. Wilson
8. The 1975, "If You're Too Shy (Let Me Know)"
A quintessential 1975 song, "If You're Too Shy (Let Me Know)" packs all of frontman Matthew Healy's contradictory lyrical tics into a shimmering melodic powerhouse, suggesting a rewrite of a Hall & Oates song for the FaceTime generation. "I see you online…all the time," Healy moans to a female crush before stripping off his clothes at the girl's suggestion. (The vocals get an assist from FKA twigs, Healy's rumored real-life girlfriend, for added self-awareness.) Is Healy parodying sax solo-spewing rock of the past or honoring it? Is he mocking his own romantic trials, or genuinely seeking a uniquely 21st-century love? The answer is a bit of everything—a maximalism that the 1975 pulls off like almost no one else. Shrodt
7. Troye Sivan, "Easy"
Troye Sivan's "Easy" piggybacks off the sleek '80s pastiche of 2018's Bloom while penetrating further into an uncomfortable headspace. This is a breakup ballad that doesn't want to exist, an admission of infidelity that's seared with Sivan's sense of shame. His pleas for forgiveness echo as if from an empty room while a distorted flute solo already seems to mourn the inevitable end of a relationship. That Sivan imbues this kind of pain with such pop craft is astonishing. Schrodt
6. Cardi B featuring Megan Thee Stallion, "WAP"
The past couple of years have been great for female raunch rap, but with "WAP," Cardi B and Megan Thee Stallion prove they work harder and better at it than anyone. They build on the groundwork set by Nicki Minaj with a throttling beat that burrows its way to the base of your brain while calling back to the rich, head-spinning lyricism of Missy Elliott and turning up the freak factor to 11. It's not just that they both so obviously delight in their sexuality, it's also that the humor and ultra-specificity of their kink makes this is an anthem for the ages rather than a simple stunt. Cardi demands not just any snake, but a "king cobra with a hook" capable of massaging her uvula just so. Remember, kids, it's important to be honest with your partner about your needs. Schrodt
5. Dua Lipa, "Levitating"
Dua Lipa's "Levitating" is ever-ascendant, climbing to a new buoyant plane of joy with each section, but it knows when to restrain itself at exactly the right moments, from the stripping back of instrumentation after the first chorus to the full-on a cappella after the bridge. The lyrics—"Glitter in the sky/Glitter in our eyes/Shining just the way we are"—create the mood of those rare and transcendent moments, both alone and with another, when we're our best selves, aided by the right amount of silly, endearing hyperbole. The talkbox, noodling bass, and jangly brush of undistorted guitar conjure an irresistible disco-funk fervor. This absolutely guileless confection calls for an endless celebration, and, in these dark times, feels as if it's necessarily conjuring the celestial. Lyons-Burt
4. Taylor Swift featuring Bon Iver, "Exile"
"Exile" might be one of Taylor Swift's most dramatic exercises in humility, as she allows Justin Vernon of Bon Iver to open the song alone. Swift centers her partner's perspective, implicitly acknowledging her own fallibility. She even picks up Vernon's inflections on later Folklore tracks, a mark not only of the lasting love of a partner, but also, metatextually, of her respect for a genre that regards Bon Iver as one of its defining acts. Still, "Exile" is peak Swift, a breakup duet stemming from a desire for the Hollywood ending she's craved since the aughts ("Love Story," "White Horse"). But Swift resolves to leave out the side door. She'll create her own vision of love, one unmoored from the notions of fate that were imposed on her and that plagued her as a young adult, because even exile is a type of freedom. Mason
3. Jessie Ware, "Spotlight"
The opening track to Jessie's Ware's disco diorama, What's Your Pleasure?, is a sultry, understated throwback to Four Seasons of Love-era Moroder and Bellotte, with Ware's recollections of a fleeting romance floating atop a plush arrangement of disco strings, chirpy guitar licks, and wobbly bass. As the song climbs to its blissed-out climax, you can almost feel the polyester on your skin and smell the Paco Rabanne in the air. Cinquemani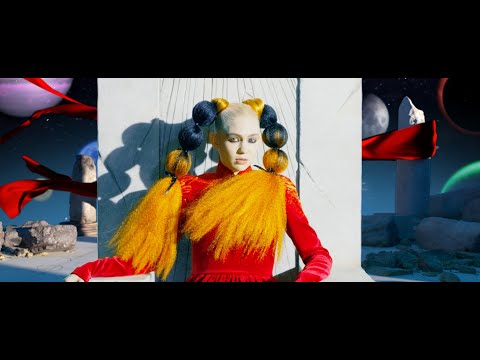 2. Grimes, "Delete Forever"
In "Delete Forever," Claire Boucher describes the cycle of addiction in excruciatingly plainspoken language: "Guess I fuckin' love it/But, oh, I didn't mean to." Boucher was inspired by Lil Peep's passing to address the deaths of her own friends to opioids, resulting in what's both her frankest as well as one of her most complex tracks to date. The old devilish knob-twirling Grimes is still here, hiding in programmed acoustic guitars and actual violin that effortlessly smear into digital vocal effects and enough reverb to convince you that the world is, in fact, ending. Analog and computerized, ethereal and upfront, "Delete Forever" has all the highs and lows of a trip gone wrong. Schrodt
1. Phoebe Bridgers, "I Know the End"
The closing track of Phoebe Bridgers's Punisher is a travelogue at the end of the world, explicitly illustrating the cloud of uneasiness that hangs over the album. Bridgers sprinkles the song with nods toward an amorphous kind of closure: A tornado comes for her hometown, a siren sounds in the distance, government drones and alien spaceships float off in the sky, and a billboard warns that "the end is near" amid a crescendo of horns and explosive noise. The song—and the album—end with blood-curdling screams, until all the sound fades out and Bridgers's voice is hoarse. Walsh
If you can, please consider supporting Slant Magazine.
Since 2001, we've brought you uncompromising, candid takes on the world of film, music, television, video games, theater, and more. Independently owned and operated publications like
Slant
have been hit hard in recent years, but we're committed to keeping our content free and accessible—meaning no paywalls or fees.
If you like what we do, please consider subscribing to our
Patreon
or making a
donation
.