"Good music was popular by mistake," Tanya Donelly, lead singer of Belly and co-founder of Throwing Muses and the Breeders, once said of the early 1990s. "Then the crap took over again." It's a meme that has become increasingly pervasive over the last decade or so, an idealized vision of a time when Bill Clinton was the fresh, young Democrat on the block, beepers were the hottest new tech items, and every major record label and Top 40 radio station was scrambling to discover the next big alternative to run-of-the-mill pop. It's human nature to look back on things with irrational fondness and nostalgia, overlooking the bad and romanticizing the good. But while the '90s had its fair share of "crap," it's hard to deny that the "good" was exceptionally good.
One-album wonders weren't in short supply in the '90s, but many were far from disposable. And countless artists displayed an impressive ability to adapt, even as the industry swiftly reverted to the status quo by the turn of the millennium: Radiohead, who started the '90s as a bunch of Oxfordshire creeps destined for one-hit wonderdom, wound up becoming the most important band in the world by the end of the decade; self-proclaimed "loser" Beck evolved from slacker punk to pop-music hero; R.E.M., a band for which the tag "alternative" was practically invented, released one (or two) of the best pop albums of all time; the jokey, bratty Beastie Boys reinvented themselves as guitar-wielding rap gods; even Madonna, whose chameleonic shifts are now a given, was able to trascend an inevitable sales decline by staying ahead of trends and subverting societal norms. And, of course, Mariah Carey, the decade's reigning diva, went from Whitney clone to R&B chaneteuse to hip-hop skank all in the span of 10 short years!
The '90s was a time when socially conscious hip-hip (Arrested Development, Lauryn Hill, the Roots) stood toe to toe with gangsta rap (Dr. Dre, Nas, Wu-Tang) and actually competed. In hindsight, hip-hop, which continues to dominate today, was the clear commercial winner. But the more interesting battle was between alternative and electronica, the two most buzzed-about movements of the decade. Grunge—the bastard stepchild of punk rock and metal, and half-sibling of the Pixies and Sonic Youth—gave rise to Nirvana and Pearl Jam, but it was electronica that ostensibly won the war, heard today in successful works by Radiohead, Kanye West, Timbaland, and others.
This list is as pure and unadulterated as music lists come these days. In the mid '90s, the act in our #2 spot recorded the best album of the decade…and then two years later, that same act recorded an even better album. That's how the numbers unambiguously shook out, and we've left them that way. Not all of the artists I've just mentioned made the final cut—even on our singles list. There simply wasn't enough room. The music was that good. Or maybe I'm just looking back with irrational fondness and nostalgia. Sal Cinquemani
100. Leftfield, Leftism
It took an uncomfortably long time for Leftism to be released, with house purists fearing that the sullen trip-hop sound was taking over. Leftfield had silently been perceived as the saviors of dance-floor chaos, and with these 11 tracks, they ensured that the world's pill-popping ravers could enjoy some sweaty euphoria for a few more years at least. Leftism dabbles in tribal, trance, dub, and ambient influences without ever wholeheartedly embracing any one style, which helped forge a more intelligent breed of dance music, an all-encompassing sound that everyone wanted to make and everyone wanted to hear. Huw Jones
99. The Pharcyde, Bizarre Ride II: The Pharcyde
"Too black, too strong." The Malcolm X mantra opens Public Enemy's "Bring the Noise," but it applies in spades (as Maude Findley said, no racial connotation intended) to the Pharcyde's debut album, a raucous house party with enough lyrical verve and scruffy jazz sampling to match the South Central posse's straight-outta-the-gate flair for boastful good times ("Niggas on my Snoopy like the bird Woodstock/Getcha hands off my dick because I hold this cock") and heartrending pathos (the tearjerker "Passin' Me By," a threnody for a childhood love evaporated which reveals the likes of Arrested Development's "Mr. Wendel" for the clumsy Sunday-school parable it is). Eric Henderson
98. Vanessa Daou, Zipless
It's a small victory that Vanessa Daou was able to sneak "Near the Black Forest," writer Eric Jong's ode to her untended bush, onto VH1's playlist for a short spell. Daou's is a whisper of a singing voice, and her husband's jazz-house compositions would have been a challenge for any pop radio programmer, but more importantly, the content of Zipless, Daou's interpretations of Jong's poetry, was far too sophisticated for general audiences. The lyrical and musical centerpiece of the album is the entirely spoken-word "Alcestis on the Poetry Circuit"; in her understanding of how restraint, imposed both from within and from without ("The very fact of her gift should cause her such pain/That she will take her own life rather than best us"), is countered by the discovery or renewal of one's sense of self, Daou empowers both herself and her listeners. Cinquemani
97. Pet Shop Boys, Very
For most of Very, Neil Tennant is as scabrous and arch as fans had come to expect, saying a lot and insinuating more on tracks like "Can You Forgive Her?," where he baits a man by toying with his fragile masculinity ("She's made you some kind of laughing stock," he quips, "because you dance to disco and you don't like rock") before offering him a choice between crawling back to his tormentor or engaging in a bit of bi-curious revenge sex. The pompous disco din is perfectly suited to Tennant's campy character, and serves just as well for the surprisingly sincere rendition of the Village People's "Go West" that closes the album—a song of longing for freedom and belonging that only a songwriter as fearlessly queer as Tennant could have created. Matthew Cole
96. Bob Dylan, Time Out of Mind
In hindsight, it's incredible to think that Bob Dylan's stock was ever wavering, but this is the context unto which he released Time Out of Mind. The '80s were a tumultuous decade for Dylan, and in the first half of the '90s he was suffering from a distinct creative drought, with the underwhelming Under the Red Sky earning a middling reception at best. Time Out of Mind introduced us to a new Bob Dylan, his world-weathered lungs reveling in this raw sound. "Love Sick" feels like it's sung from some dusty, eerie blues bar, while "Not Dark Yet" sounds like the dying words that his detractors had erroneously predicted. Jones
95. Janet Jackson, The Velvet Rope
The strength of janet.'s singles gives that album a slight edge on our list, but there's no getting around the fact that Jackson's follow-up, The Velvet Rope, is handily the artist's most personal effort and, Rhythm Nation excepted, one of her most important creative statements, diving headlong into the politics of personal and sexual self-actualization. But unlike other topical pop records, and despite its sadomasochistic overtones, The Velvet Rope's textures are warm and inviting, striking a balance between soft and gritty that's reflected right in the album's title. Jackson's breathless dirty talk has since grown tired, but Jimmy Jam and Terry Lewis's expert use of her looped whimpers and moans—and, of course, those luscious harmonies—on standout cuts like "My Need" and "Rope Burn" is nothing short of orgasmic. Cinquemani
94. Prince and the New Power Generation, Love Symbol Album
He may be a tiny man, but Prince has the biggest balls in pop music. Consider the unpronounceable symbol he used to title his "Love Symbol" album, the fact that he later changed his name to said symbol, that he declared the album to be a "rock soap opera," and that it includes spoken-word interludes from Kirstie Alley. Putting every bit of that business aside, it's still damn near impossible to believe that Prince and the New Power Generation, easily the finest of his backing bands, were able to get away with an album of such deep funk and such a filthy take on contemporary pop and R&B. The Love Symbol Album was the decade's most unabashedly slutty-sounding record. Keefe
93. The Orb, Adventures Beyond the Ultraworld
What a wonderful world, but what kind of world is it? It begins in what really could pass for the English countryside, with a rooster crowing at the break of dawn, before the Orb proceeds upward, into the sky and beyond, on a space odyssey of sorts. Gods, or aliens, contemplate vineyards and Minnie Riperton gets her mousey voice pulverized to a point that it suggests a ghost in a machine, and then the rooster crows again, as if to remind us that there's a way out of this sonic mindmelt. And just as you think you've landed back on Earth (the awesome warbling sound on "Perpetual Dawn" suggests someone jiggling their cheeks as if to stay awake), you're drawn into a fourth dimension. Where other groups jump across continents, the Orb bops across galaxies, creating supernovas of dubby, sometimes trip-hoppy ambient techno loaded with nooks and crannies from which heretofore unidentified surprises continue to emerge. Ed Gonzalez
92. Beastie Boys, Check Your Head
Having already released one of hip-hop's greatest party records with Licensed to Ill, revolutionized the art of sample-based hip-hop with Paul's Boutique, and, in doing so, seamlessly introduced the white Jewish MC into the cultural lexicon of East Coast rap, it would have made sense for the Beastie Boys to take a breather. Instead, the clown-princes of New York City went lo-fi, infusing and sometimes overpowering their rap roots with barreling post-punk drums, metal riffs, and sweaty funk grooves. At that, it's tempting to lay blame for the endless cultural embarrassment of rap-metal at their feet. I'd ask that we give props instead, because contained in that accusation is an acknowledgment that the Beastie Boys succeeded where pretty much every imitator, including our reigning rap-savant, Lil Wayne, has failed. Cole
91. Aphex Twin, The Richard D. James Album
Simultaneously too hot to handle and too cold to hold, Richard D. James's eponymous album is more fascinated by textures than almost any other electronic album ever crafted. Aphex Twin's beats aren't really beats at all, but rather more like cultivated mini organisms colliding clumsily atop a luminescent Petri-dish dance floor. If Kraftwerk once claimed "We are the robots," Aphex Twin pulls back his android skin to show you the pulsating, quicksilver-pumping meat underneath. The album's occasional penchant for schoolyard grossout effects on the order of Ween (i.e. the punchline of "Milkman": "I would like some milk from the milkman's wife's tits") only proves he's human after all. Henderson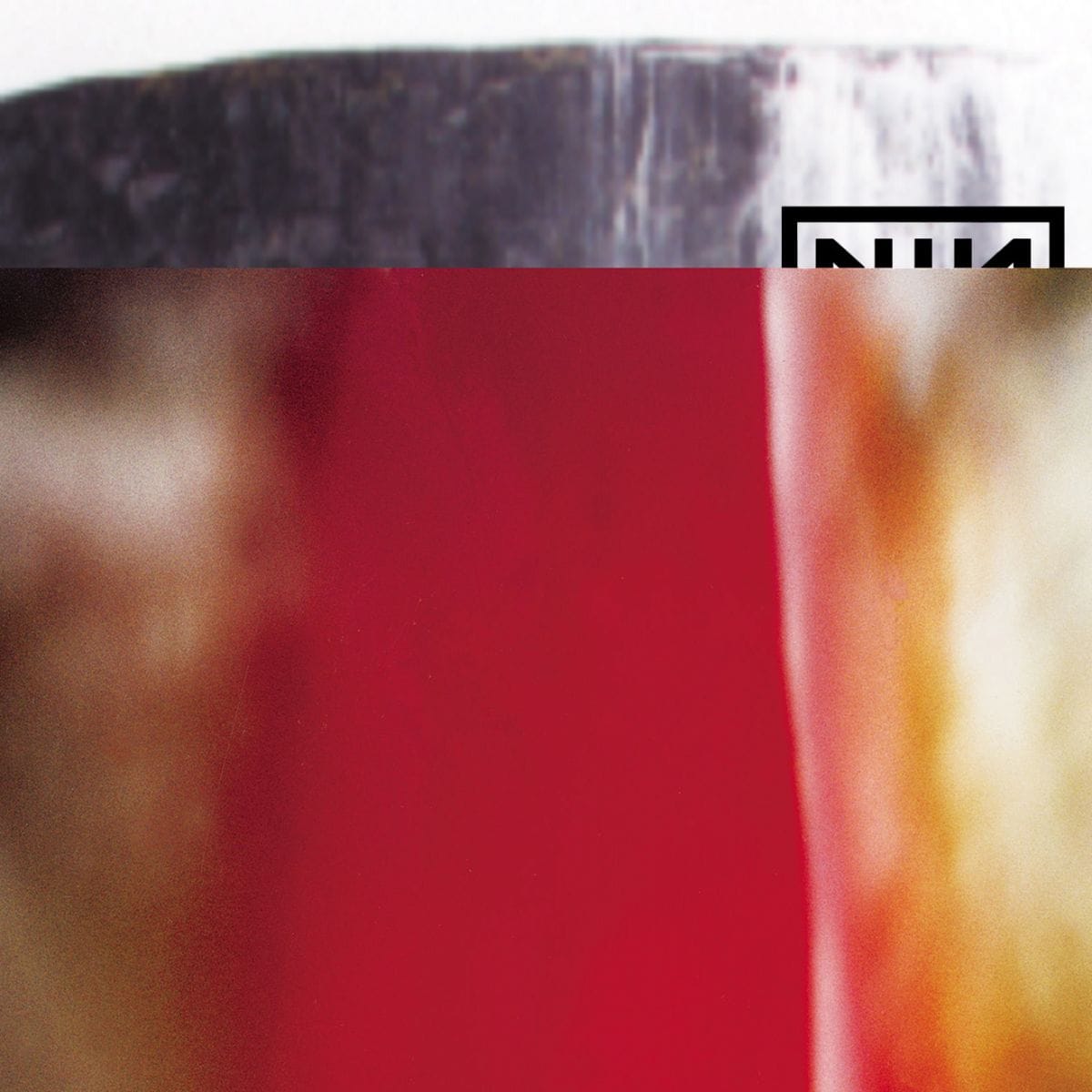 90. Nine Inch Nails, The Fragile
The Downward Spiral is heightened like a singularly bad day as experienced by a lonely adolescent. The Fragile is a reluctant adult's unglamorous acquiescence to the tether chaining him to his own fetid, fatigued psyche. Trent Reznor's overtures still smack of vaingloriousness, but the feigned cry for help that was so puckishly irritating in The Downward Spiral seems more subtly tragic within The Fragile's unhurried, two-disc sprawl. As the man himself screams in the pounding opening salvo "Somewhat Damaged": "Too fucked up to care anymore." And he, the frail, the somewhat damaged, and the starfuckers alike are all in it together, for the long painful haul. Henderson
89. OutKast, ATLiens
Never has an album title been more indicative of its content than ATLiens, which reconciles dirty, laconic Southern rap with spacey, outlandish funk. The album smoothly introduced many of the sounds and themes OutKast would further explore on Aquemini and Stankonia, and while most would point to single "Elevators (Me & You)" as the groovy apex of ATLiens's mashed-up style, it's actually the title track that best combines the album's usage of Southern-fried lingo, swirling synth basslines, R&B vocal sampling, crisp percussion, and spaced-out atmospherics. "If you like fish and grits and all that pimp shit," André 3000 alerts listeners, "then everybody say oh-yeah-yer." Kevin Liedel
88. The Magnetic Fields, 69 Love Songs
Chamber-pop misanthrope Stephin Merritt actually lets a little bit of sincerity shine through on 69 Love Songs, though his cockeyed worldview and unparalleled smartassery still permeate each song on his magnum opus. One of Merritt's strengths as a songwriter is his economy, and the majority of these tracks pack an entire album's worth of ideas, one-liners, and hooks into songs that barely scratch the two-minute mark. But what works best about 69 Love Songs is that Merritt's steely precision doesn't scan as emotional detachment. There's ample snark in songs like "Time Enough for Rocking When We're Old" and "Love Is Like a Bottle of Gin," but "Come Back from San Francisco" and "Papa Was a Rodeo" prove that even the most committed of ironists can try a little tenderness now and then. Keefe
87. Underworld, Dubnobasswithmyheadman
I came into club music about a decade too late to genuinely appreciate Dubnobasswithmyheadman as anything other than a historical curio. Or so I thought. Because the distinctions between house and acid house, dub and dubtronica mean, essentially, nothing to me, I figured that whatever mad vision of nonpartisan dance-floor democracy motivated Underworld to attempt the ambitious fusion of Dubnobasswithmyheadman would have dated itself. But in the few years I've been acquainted with the album, it's become an iPod staple, unrivaled in its ability to transform a plane ride or a late-night cram session by way of slick, funky escapism. The lyrics are pure camp ("Sssssssunder, ssssunder, lightning ahead!," "Thirty thousand feet above the Earth/It's a beautiful thing!"), but the beats play for keeps, and, by and large, they're keepers. Cole
86. Boards of Canada, Music Has the Right to Children
When a record is described as experimental or difficult, it's often assumed that it won't be much fun to listen to, and, at worst, that listening to it will be something of a chore, at least until the listener "gets" the record and can thereby enjoy it as they would with more accessible pop fare. Music Has the Right to Children nearly fits that description, with the crucial difference being that its mystery is its most powerful draw: You almost feel that "getting" the record would allow one to put it away for good, like a piece of homework that's been completed. But the album is a sonic puzzle without a definite solution, its nostalgic tone poems, found sounds, and cold android pastorals interlocking into a unified work of right-brained electronica that's as entrancing as it is esoteric. Cole
85. Beck, Mutations
The '90s was the decade that gave rise to the alt-country movement, which ultimately resulted in a whole mess of sound-alike troubadours and bar bands trying to be Uncle Tupelo, Steve Earle, and Lucinda Williams. Rather than standing as an alternative to anything, alt-country ended up as a woefully homogenous subgenre. Beck's Mutations, however, stands as a shining exception to that trend. Borrowing heavily from country, blues, and folk, Beck's highbrow junkyard aesthetic has rarely been put to better, more inspired use, and the mournful "Nobody's Fault But My Own" and wry "Cancelled Check" are among his most sharply written songs. Mutations could have redefined alt-country for the better, had it not been dismissed as a one-off and ended up as a curiosity. Keefe
84. R.E.M., Out of Time
What would teenagers make of this album if it came out today, when radios are as obsolete as dodos? Hell, what did we make of it when it came out yesterday, when people still bought CDs? Yes, even in 1991, when this blissed-out masterwork was released by what used to be the greatest band in the world, it also felt a little out of time. A queer street preacher whose earnestness and fierce conviction to his belief system recalls that of a Flannery O'Connor cook, Michael Stipe hurts his way through 11 sterling tracks—two with an angel (Kate Pierson) sitting on his shoulder—that represent the band's most eloquent and poignant reckoning of life, love, and the purpose of their music. The observations are sad, sometimes bitter and self-doubting, but the mood remains strangely, jarringly, beautifully happy. Gonzalez
83. Tori Amos, From the Choirgirl Hotel
Any of Tori Amos's three follow-ups to her breakthrough Little Earthquakes could have made this list: her exquisite "piano" album, Under the Pink; her eccentric "harpsichord" album, Boys for Pele; or her impeccably produced (courtesy of Amos herself) "electronic" album, From the Choirgirl Hotel. Sure, electronica was all the rage in the late '90s, but it was Amos's willingness to push herself crimson-haired headfirst into the genre that gives From the Choirgirl Hotel the edge. The album's textures and industrial-rock beats are married perfectly to Amos's tortured, self-lacerating lyrics, which, reflecting on her anguish over a recent miscarriage, are exemplary of the singer-songwriter's expertise in turning personal tragedy into catharsis for both performer and listener alike. Cinquemani
82. Pulp, Different Class
Jarvis Cocker may have found an updated role as one of pop's most urbane dirty old men, but Pulp's appeal was always more wholesome than raunchy, working off the juxtaposition between his willowy cocksman character and the sympathetic sweetness of his lyrical sketches. These songs use sex as a blurry lens for character elaboration, best shown on a track like "Live Bed Show," whose surface vulgarity is all cover for a forlorn tale of lost love. The band grants the same depth to black-out drug use ("Sorted for E's & Wizz") and social exile scene ("Mis-Shapes"), establishing new depth in the most tired examples of rock 'n' roll excess. Jesse Cataldo
81. Eminem, The Slim Shady LP
It was once all too easy to label any up-and-coming white rapper as the next Vanilla Ice, and by 1999, with a gimmicky name, bleached-blond hair, and the serviceable-but-mediocre Infinite having gone unnoticed three years prior, Eminem appeared safe for outright dismissal. The stark misogyny and insolence of The Slim Shady LP, where Em even challenged Dre himself on "Guilty Conscience," changed all that: Marshall Mathers and his various aliases gleefully reveled in malice and chauvinism while still remaining tormented. Irreverent enough to mock the ego and id he saw in the mirror, Em filled Slim Shady with taboo rap and a prankster spirit. As he famously spat in "My Names Is," he was sent to piss the world off, and as it turned out, no one—not even he—was safe from the crosshairs. Liedel
80. Talk Talk, Laughing Stock
Talk Talk's late albums, with their hushed tones and mystical tree covers, invoke a kind of quiet devoutness, an atmosphere that by their last album had reached a level of near-saintly purity. The songs are so quiet it's easy to miss their bountiful movement, pieces slowly locking and unlocking, forming elaborate structures with organic precision. Laughing Stock stands as their finest work both because of the enormous variety it contains, moving from strict ambient minimalism to spooky jazz to bursts of lacerating noise, and its sense of a private sonic world springing up out of primordial nothingness. Cataldo
79. Fiona Apple, When the Pawn…
I don't think I could survive a fight with Fiona Apple. All that bitterness is enough to make you want to icepick your eardrums. But who would she be if she didn't have someone to fight with? Call her what you will, but this privileged craftswoman isn't complacent and her words aren't mush, and in Jon Brion she found the producer she deserved—someone to beautifully color her confessions without ever sounding subservient to them. Like a lover, his beats often indulge her emotion for emotion, running as fast as her angst often does, but there's something almost teasing, not exactly mocking, about Brion's mood-enhancing pop-jazz shadings. Sometimes they push back, threatening to, yeah, fucking go, and by When the Pawn…'s open-ended finale, you don't know if they have. Apple and Brion's special genius is their canny, heartbreaking evocation of uncertainty. Gonzalez
78. Janet Jackson, janet.
It wasn't until the third album into her rhythm renaissance before Janet finally let herself explore her own heretofore underutilized pleasure principle. With two fingers, even. janet. (or Janet, Period) is absolutely off the rag. Taking a notable cue from Madonna's Erotica escapades, Miss Nasty drops trou (except on the immortal cover art) and, like a moth to a flame, burns like a fire of good times even Leni Riefenstahl-lensed, production-number socialism couldn't hope to mandate as effectively. Jimmy Jam and Terry Lewis may have worked with more disciplined results, but their sound never seemed so perceptibly opulent. (As Christgau wrote, "The difference between hearing it on a cheap box and a booming system is the difference between daydreaming about sex and having somebody's crack in your face.") If Janet is their own personal Dietrich, janet. is their Motown-tracked Scarlet Empress. Henderson
77. Rage Against the Machine, The Battle of Los Angeles
More last roar than last gasp, The Battle of Los Angeles is one of Rage Against the Machine's most pointed efforts, an unnerving blend of socio-political outrage and rock-fueled irreverence that served as an excellent final chapter in the group's too-short career. For a band that was already masters at delivering jackhammering music with both precision and gusto, Zack de la Rocha and company excel in delivering The Battle of Los Angeles's explosive salvos: The siren guitars of "Calm Like a Bomb" wail with urgency, "Guerilla Radio" builds like a restless wave, and "Mic Check" is a foreboding stutter driven by de la Rocha's invectives against overreaching capitalism. Liedel
76. Beastie Boys, Ill Communication
Oh my god, this is the funky shit: funny, serious, frenetic, and chill. That partially explains why the Beastie Boys have earned the (polite) respect of the hip-hop community, staying old-school when everyone else had long moved on. With "Fight for Your Right to Party," it wasn't clear yet what these white boys were trying to tell us with their sometimes trite appropriation of black musical modes of expression—and even at their illest (the mettle-proving Paul's Boutique) they still came off as interlopers, adopting a street attitude that clearly wasn't their own. But the Beasties seemed to really grow up on Ill Communication, the clearest, most sincere distillation of their unique musical approach yet—a funky avant-garde brew of rap, hip-hop, and punk heavy on the beatboxing and back-scratching. It's their most consistent, dopest flow of beats and rhymes, boasting their strongest, most audacious singles and their most savory and trippy throwaways. Gonzalez
75. Snoop Doggy Dogg, Doggystyle
Snoop Dogg's career has proven to be more about durability than steady quality, finding the right hit just often enough to constantly stay afloat. Ranging through different riffs on his blunt-chewing, slang-dubbing persona, he's never been much of an innovator, working in the safe milieu of established sounds. His best incarnation was undoubtedly his first, following in the footsteps of G-funk pioneers like DJ Quik and Dr. Dre. Like a soul record focused on bedding women without actually wooing them, Snoop puts on his best ice-cold loverman, soft and silky while dodging any admittance of feeling, constantly reminding us how he don't love them hos. Cataldo
74. Fiona Apple, Tidal
It's not that Janeane Garofalo didn't have a point about Fiona Apple when she skewered the singer's infamous "This world is bullshit!" VMA acceptance speech in A Reading from the Book of Apple, but it's not like Apple's debut album, Tidal, didn't lay bare her brattiness from the get-go. Raw and unpolished, it's an immature album that's equal parts angst and hubris, with Apple's forceful piano playing and husky alto portending every last note and syllable with a lifetime's worth of gravity. But that actually works in the album's favor, in the way that it suggests that Apple knew that the full extent of her talent had yet to be tapped, but that she was already awfully damn good. Go with yourself. Keefe
73. Annie Lennox, Diva
With her debut solo album Diva, Annie Lennox placed all of her insecurities, pretentions, frustrations, and triumphs on display like finely polished diamonds, at once haughty and stubborn but equally delicate and transcendent. The Eurythmics singer is in total command of her craft here, using her strikingly contralto voice to lead the record through plush, penetrating pieces like "Why" with the same amount of sensual power that graces playful pop songs like "Walking on Broken Glass." Diva is ultimately Lennox's greatest work: a warm, soulful, rhythm-fueled pop masterpiece that established her as not only one of the best female vocalists of the '90s, but of any age. Liedel
72. Tori Amos, Little Earthquakes
Blurring the line between artist and cult leader, Tori Amos's epistles are intimate and seductive, allowing anyone who has ever been a victim or who has ever struggled to find his or her own voice to derive deeply personal meanings from her mishmash of religious iconography, pop-culture non sequiturs, and harrowing first-person details. Her mythology has become more convoluted and frankly insufferable over the years, but Amos's Little Earthquakes still plays like a revelation, with its cutting turns of phrase ("Boy, you'd best pray that I bleed real soon" remains perhaps the most loaded line in her catalogue) and simply masterful piano work causing seismic upheavals that are anything but little. Keefe
71. Sleater-Kinney, Dig Me Out
Rawer than what passed as emo and more rebellious than what passed as punk, Sleater-Kinney's Dig Me Out found a trio of reformed riot grrls crashing the alt-rock boys club in unimpeachable style. The searing guitar licks on "Words and Guitar" showed that they could play with as much swagger and ingenuity as any "classic" rock act, while "Little Babies" called out patronizing male fans even as it gave them something to dance to. But their secret weapon was Corin Tucker's hurricane wail, never put to better use than on the standout "One More Hour." Here Tucker anguishes over her breakup with bandmate Carrie Brownstein; the fact that the band stayed together and stayed awesome for the next decade suggests that the song must have been as hugely cathartic to perform as it is to hear. Cole
70. Nirvana, MTV Unplugged in New York
In Utero raged against Nirvana's MTV appeal with unprintable song titles and some almost unlistenable songs, which makes this live recording of their subdued and intimate acoustic set an astonishing page in their tragically short history. Kurt Cobain may never have been a showman, but MTV Unplugged affirms he was a tremendous performer and underlines the quality of the softer numbers in Nirvana's repertoire. "All Apologies" is a haunting highlight, "Dumb" is bolstered by Lori Goldston's sonorous cello parts, while a medley of Meat Puppets material sets us up for a sublime curtain call in which Cobain frailly howls the closing verse of Lead Belly's folk classic "Where Did You Sleep Last Night." Jones
69. PJ Harvey, Is This Desire?
She is woman, hear her growl, shriek, tremble, and weep. The songs of faith and devotion that make up Is This Desire? are haunting elegies to women (whores and Madonnas alike) gripped by loneliness, wanting for rapture, united across time—a singular theme luxuriantly fleshed out. The happiest song queers the story of the Garden of Eden, but even that one ends in trouble. A lover's kiss, like a trip to the river, brings solace, but doubt always lingers on the horizon. There will be gods, angels, and whales, but the mythic mood is never fatuous. Armed with some disarming melodies, PJ plays the prophet, delivering her gutsiest vocal performances to date, mystifying her characters' insecurities with dazzling, freakish intensity. She is their Mary, and she weeps blood for them. Gonzalez
68. Deee-Lite, Dewdrops in the Garden
This sampadelic, party-happening orgy is all about yearning. These club kids want nothing more than their freedom, and they sound as if they enjoy dropping the kind of shit that makes it seem like universes are exploding before their eyes. Call them, hold them, but leave the bittersweet loving at the door. Contradictory? No, they're just blissfully mystified by the melodrama of life and their psychedelic beatboxing is their sass of choice. They frequently risk corniness, as on the seemingly-made-for-gay-pride-parades "River of Freedom," but their fagaliciousness remains always soulful, playful, mythic even. This is Deee-lite's "Pigs in Space," and at the helm of this space-traveling, genre-evasive mind melt of pop-house is a brassy, draggy, gloriously bananas Miss Piggy: Lady Kier, a hippy-dippy mama we can all be proud of hailing as our queen. Gonzalez
67. Ani Difranco, Dilate
The title of her previous album may have been Not a Pretty Girl, but it was on Dilate that Ani DiFranco got real, real ugly. DiFranco turned the outrage and indignance she had previously directed toward political injustice on herself, and what keeps the album from sinking into navel-gazing or from becoming an insufferable downer are DiFranco's conviction and the sincerity of her performances. "Superhero" is a damning read on her own status as a cult hero, pushing beyond mere self-deprecation into biting self-parody, but it's "Untouchable Face," which turned a simple "Fuck you" into a hook nearly 15 years before Cee-Lo, that best captures the balance of loneliness, rage, and wit that made DiFranco one of the decade's most singular voices. Keefe
66. The Flaming Lips, The Soft Bulletin
Having spent the preceding decade as one of music's most revered experimental pop acts, for 1999's The Soft Bulletin, the Flaming Lips jettisoned some of the problematic, self-consciously fey trappings of their previous work and distilled the elements that worked best about their distinctive take on modern pop into song structures that were as accessible as they were adventurous. The result was a deliberately constructed, refined new sound and a landmark album that was both influenced by and superior to the music of its era and which, in retrospect, stands as one of the finest, most important and influential albums of its decade. A testament to careful, selective editing, The Soft Bulletin recast the Flaming Lips as far more than a quirky cult act and laid the groundwork for their commercial and artistic breakthroughs in the years that followed. Keefe
65. Beck, Midnite Vultures
In which Beck says, in essence, "All right, brain, you've got me this far. It's time for the booty to take over." One of the rare stupid albums from a smart musician that genuinely seems to trust the value of the former, Beck's Midnite Vultures attacks any intellectual gestures that would obfuscate horndog satisfaction right out of the gate. "I want to find the logic of all sex laws," he sings in the rollicking, Hee Haw-cum-Soul Train party jam "Sexx Laws." And it only gets greasier from there, in a manner that should make all the lesbians scream. The viscosity of "Nicotine & Gravy," "Peaches & Cream," and "Milk & Honey" is self-evident from the titles alone, but Beck waits until the disc's climax to guzzle the full two liters of pimp juice when he uses Prince's falsetto to admit, "I want to get with you…and your sister." Henderson
64. Beck, Mellow Gold
The 12 tracks that proved Beck wasn't a one-hit loser, Mellow Gold is a curiously dark album from an artist who had not yet completely established his weird-cool credentials. The song that put Beck on the map almost seems like an afterthought when compared with the rest of Mellow Gold's bizarre, and at times nightmarish, alterna-rap-folk brilliance. Gliding effortlessly from grisly, pitch-bending hip-hop ("Soul Suckin' Jerk") to slacker pop adventure ("Beercan") to gorgeous, surreal tragedy ("Blackhole"), Beck confidently stepped out from the shadow of the "Loser" label and gave us a preview of the inventive, genre-mashing artistry to come. Liedel
63. Madonna, Bedtime Stories
Over the years, Madonna has cited influences as disparate as the classical composers who soundtracked her early dance training and, despite Kurt Cobain's assertion that she "ignored" them, the punk bands from her days as a drummer in the East Village, but R&B had the most audible impact on her music during the first 15 years of her career. So to view Bedtime Stories as anything other than an extension of what she'd been doing all along would be remiss. And instead of simply following American trends of the time, Madge infused the album with the edgier trip-hop sounds that were happening on the other side of the pond. But it was her refined literary taste, from Proust to Whitman, and both the media and the public's rejection of her sexual politicking that truly informed the singer's seventh album. Whether licking her wounds over lovers ("Take a Bow") or critics ("Human Nature"), Madonna has never sounded more emotionally vulnerable or more cerebrally plugged in than she does here. Cinquemani
62. Smashing Pumpkins, Mellon Collie and the Infinite Sadness
The grungy art rock of Smashing Pumpkins's Siamese Dream laid the groundwork for the baroque opus that is Mellon Collie and the Infinite Sadness—perhaps not their most concise work, but one in which the band fully realized the potential of their darkly romantic sound. The ambitious concept album is notable for its contributions to the increasingly angsty, emo-ish direction of alternative music in the mid-'90s, but its real heart lies in the beautifully peculiar pieces that meld turn-of-the-century, art-nouveau visuals with Billy Corgan's hot-n-cold emotions. Full of moments where abrupt emotional swings are the norm (the archaic, harp-driven ode that is "Cupid De Locke" next to the children's book tale of "Stumbleine" next to the relentless machine gun riffs of "Fuck You," for example), Mellon Collie is a graceful, wonderfully moody rock symphony. Liedel
61. Tom Waits, Bone Machine
Tom Waits albums always carry a certain stink of vaudevillian excess, seemingly conceived more for a broad stage performance than intimate listening. Only Bone Machine remains so staunchly dedicated to its themes, uniform in both message and tone, creating a consistently entrancing experience. A pitch-black mediation on death, racking up the highest body count this side of a Nick Cave album, Waits tilts his gruesome instrument toward sinister ends, from wholesale slaughter for sport to invocations of end-times austerity. Many artists have plumbed this kind of dark territory, but who else has contemplated mortality on songs that sound like they were played on actual bones? Cataldo
60. Mos Def, Black on Both Sides
Perhaps the smoothest operator to come out of Brooklyn, Mos Def is blessed with a silver tongue and a charm-your-pants-off flow. Black on Both Sides was his first opportunity to take center stage following a slew of guest spots and a full-length collaboration with Talib Kweli, and fortified his status as one of hip-hop's most exciting talents. And though it's only recently that Mos Def has started to deliver on this initial promise, the quality of his work here more than justifies our collective patience. "Ms. Fat Booty" ranks among the finest rap tunes of the '90s or any decade, and between softer numbers like "Umi Says" and the thunderous "Know That," the album illustrates Mos Def's versatility as an artist and his monstrous talent on the microphone. Jones
59. Blur, Parklife
If Pulp was Brit-pop's loveable lechers and Oasis was the cadging, sour romantics, then Blur was the resident humanists, finding time for droll character sketches that retained a beneficent compassion toward their subjects. Their first big album, Parklife, is also their most thorough examination of mass idiosyncrasy, from the urban pastoral observations of the title track to the working-class escape of "Bank Holiday" to the sexual populism of "Girls and Boys." As a collection of portraits, the album seems like a younger cousin to the Kinks's Village Green Preservation Society, a classic portrayal that's resolutely English but also broadly universal. Cataldo
58. Sinéad O'Connor, I Do Not Want What I Haven't Got
Breakup albums rarely come as spiritually and politically charged as Sinéad O'Connor's breakthrough sophomore effort. The album's title may be wishful thinking, but the Irish firebrand is a convincing actress. She "feels so different" on the orchestral opening track and likens her split with the father of her son to a business transaction on "The Last Day of Our Acquaintance," her seemingly fragile brogue fracturing with despondency and erupting into fury with equal license. It's only on the one song she didn't write, the Prince-penned "Nothing Compare 2 U," that she's "willing to give it another try." Cinquemani
57. Portishead, Portishead
Portishead's eponymous second record, their most adventuresome and engrossing to date, confirmed the band as trip-hop's reigning melodramatists. It begins in the throes of absolute menace, and the phantasmagoric mood is impressively sustained throughout, even during unexpectedly vampish timeouts like "All Mine." The Old West meets sci-fi meets the jazz halls of the '40s throughout, and of all the stars in the album's sonic sky, none pulsate as manically and wildly as Beth Gibbons's voice (electronically pulsated to insane effect on nearly every track, most memorably on "Half Day Closing"). The effect of these theremin-wielding space cowboys' ploys (all that sampling, all that scratching, all that distorting) is one of danger and deception. These torch songs sound as if they've reached us via some alien transmission, and you spend the duration of Portishead's relentlessly ominous running time wondering if the band comes in peace. Gonzalez
56. Weezer, Pinkerton
Pinkerton is a tired, cranky record, but therein lies its brilliance: no shortage of well-delivered mania and pathos. Gone were the likable teenage ragamuffins of The Blue Album, and in their place stumbled a group of world-weary men ravaged by the wake of unimaginable success. And so, in typical Rivers Cuomo fashion, we get brilliant rants on the emptiness of sudden fame ("Tired of Sex"), continued romantic disappointment (the hilariously bittersweet "Pink Triangle"), and a wonderfully disjointed, attention-sapped lead single ("El Scorcho"). Perhaps Pinkerton was the advent of Weezer's slow decline into mediocrity, but it remains their most intricate, introspective, and serious work, brimming with a well-layered creepiness and complexity the band has rarely matched since. Liedel
55. Deee-Lite, World Clique
World Clique's thesis is simple: The answers to all the world's problems can found in our hearts, our smiles, and of course, a good beat. Born out of the club and rave culture of the late '80s and early '90s, the album is a time-preserved mission statement of a movement that, not unlike the hippie counterculture before it, collapsed beneath the weight of its unattainable ideals and increasingly hard drug use. That Lady Kier's answer to the titular query of the track "What Is Love?" disintegrates into a series of unintelligble scats is confirmation that maybe she didn't have all the answers—and you know all those publishing royalties went right up her nose. But failed utopian revolutions aside, World Clique, with its mix of funk and deep house, tribal rhythms, jungle sounds, and a seemingly bottomless arsenal of pop hooks, is a rare, damn-near-perfect house record. Cinquemani
54. U2, Achtung Baby
U2 greeted the 1990s by casting off the proselytizing cocoon of their Reagan-era music and delivering the transformative Achtung Baby, the first and greatest of their '90s offerings. Here is where Bono ceased being the scruffy Irish chap singing about war-torn vistas and instead adopted the seductive rock-star persona of "the Fly," a brilliant composite of Jim Morrison and Michael Hutchence, and an undeniable poke at bombastic pop theatricality. So, too, does U2 become models of efficiency, not wasting one second of their blitz into globe-conquering arena rock: Every track is a gem, from well-known anthems like "One" and "Mysterious Ways" to lesser-known treasures like "Ultraviolet (Light My Way)" and "Acrobat." Rarely does a musical metamorphosis sound this instinctual. Liedel
53. Tricky, Maxinquaye
Tricky's breakthrough album remains a uniquely evocative experience at once chill and chilling. According to Martine, the government is sending her letters, but does the government even exist? In a time that's seemingly gone, where uncertainty reigns supreme, armies are recruiting and the landscape of Earth—and mind—is riddled with schisms. Having given up on a civilization that sounds as if it has barely survived an apocalypse (nuclear warfare, perhaps, maybe even zombies—it's all the same), Tricky Kid and Martine trudge through industrial playgrounds, not only lost in thought, but suffocated by it, victims of resentment and regret, banging their feet against pipes and bopping their heads as they turn corners, afraid of the danger that awaits them. These sad sacks fear the planet's perils, from heartache to racism, but they refuse to let you see them sweat. They funk their way through an aftermath of discontent, and though they're angry and cynical, they always seem to see a light at the end of their rusted memories and nightmares. Gonzalez
52. Pavement, Crooked Rain, Crooked Rain
Perpetually trapped in the long shadow of Slanted and Enchanted, Pavement's second album doesn't have the surprising punch of the first, but its chops are equally solid, stuffed with memorable melodies and off-kilter humor. Dropping wild drummer Gary Young and the fuzzy sound that dominated the first album may have seemed like an attempt to erase their roots, but casting off these distractions ended up throwing the band's structure into sharper relief. Astute enough to pull off an aural joke like "5-4=Unity," an off-time tribute to Dave Brubeck's "Take 5" that's also a splendid song on its own, the album effortlessly highlights the band's musicianship and brains. Cataldo
51. Air, Moon Safari
Reinventing space-age bachelor-pad tunes for the computer generation, Moon Safari is all cheesy excess cut with ambient simplicity, from the sleepy repetition of "Sexy Boy" to the hazy "New Star in the Sky," where whispered lyrics are delivered as barely discernable Vocoder murmurs. So much influence gets processed here, from vintage Eno ambiance to easy listening piano and found-sound experimentalism, that the uniformity achieved by the final product, where each track feels unique but distinctly marked by a singular hand, is amazing. It may not be one of the first albums to sound entirely produced by machines, but it's one of the few to retain its insistent humanity while doing so. Cataldo
50. Genius/GZA, Liquid Swords
The splintering of Wu-Tang's original eight-headed incarnation created a diverse series of glittering shards, with the group's penchant for malice and pitch-black ghetto noir settling into Liquid Swords, which finds RZA twisting his trademark samurai movie samples into atmospheric hedging for a lean, claustrophobic nightmare. Unlike Ghostface Killah's multihued true-crime narratives, the stories here are harsh and muscular renderings of a grim gangster underworld, with drug deals and murders painted in chiaroscuro austerity, absent of the bluster and fuss that has dominated so much of the genre's fascination with crime. Cataldo
49. Belle and Sebastian, If You're Feeling Sinister
The formerly ambitious collective may have settled into a latter-day comfort zone of fuzzy twee inflected with black humor and veiled Christian morality, but there was a time when Belle and Sebastian's shrewdly sad voice still seemed new and sparkling. Tigermilk established the group's foundation, reshaping the lonely narratives of outsider kids into tales of forlorn virtue, and If You're Feeling Sinister cemented its allure, with song after song profiling sad-eyed teenagers raised to near-sainthood by Stuart Murdoch's lovingly precise lyrics. Carrying the Scottish mantle of astute, defeatist pop crafted in lightly adverse conditions, the band made their fragile constitutions into their greatest asset. Cataldo
48. Raekwon, Only Built 4 Cuban Linx…
It was difficult for any of the nine Wu-Tang MCs to really stand out on Enter the Wu-Tang (36 Chambers), which made the Clansmen's first round of solo efforts an all-the-more exciting prospect. And for Raekwon, Only Built 4 Cuban Linx… cemented his reputation as the group's most captivating storyteller. RZA's beats have a rich cinematic quality, which endow these tales of death and drug-fuelled excess in New York's criminal underbelly with an especially grand scope. Ghostface Killah co-stars and features on almost every track, his immeasurably strong chemistry with the album's major player on "Knuckleheadz" and "Crimonology" standing out as cast-iron highlights. Then, there's "Guillotine (Swordz)," a group track where Inspectah Deck and GZA join the party for one of the most searing displays of rhymes-over-refrain in the Wu-Tang canon: Staten Island wordplay at its stark and chilling best. Jones
47. Madonna, Ray of Light
Don't call it a comeback. Because while Madonna's immediately preceding genres of choice (R&B, adult contemporary, Broadway) were quickly rendering her relevance a thing to be admired only in the past tense, her chart prowess was still in fine form. No, Ray of Light was a rebirth, the sound of a queen, sitting on her throne, taking inventory of her icy, empty fortress—and not liking what she saw one bit. From "Drowned World" to "Frozen" to "Mer Girl," water is a recurring theme, serving as a symbol of purification throughout. Madonna's lyrics are notably devoid of any trace of cynicism here, and though it's tempting to interpret her "answers" as obvious or absolute, it's her sense of wonder and searching—and, of course, Patrick Leonard's gorgeous melodies and William Orbit's immaculate yet playful production—that elevates Ray of Light above mere new age hogwash. Cinquemani
46. The Chemical Brothers, Surrender
What do you do when your breakthrough album gets co-opted by the media and unfairly saddled with the responsibility of defining an entire, ostensibly "new" genre? Most acts would probably try to branch out to distance themselves from the embarrassment, but if you're the Chemical Brothers, you stick to your guns and come up with a blitzkrieg of whirling dervishes that show just how much ecstasy can be milked from a basic formula. Surrender rewrites no scripts, reinvents no wheels. All it does is beat its listener into grinning submission with more of the very same chunky drum licks, funk samples, and druggy EQ tweakery that put the Chemical Brothers on the map in the first place. Innovation is overrated. Henderson
45. Nine Inch Nails, The Downward Spiral
What can be said of Trent Reznor's industrial odyssey that isn't gleaned from the monstrous presence of "Closer"? Though "Hurt" went on to receive a second life in America's mainstream music consciousness and "March of the Pigs" is ultimately a more interesting track, "Closer" is The Downward Spiral in six, awesomely frightening minutes: intuitive, conceptual, highly self-aware, and a perfect slice of beat-driven horror music with a brain to go with its lumbering limbs. With Nine Inch Nails's sophomore effort, Reznor proved that he had an ear for hitting the space between the extremes, balancing melody and erosion, hooks and white noise, ecstasy and dread. The Downward Spiral is nightmare and dream as one: at times inspiring, but almost always scary as hell. Liedel
44. Massive Attack, Mezzanine
What's a decade in review without a bit of willful hyperbole: Massive Attack's Mezzanine boasts the strongest opening sequence of the '90s and one of the strongest opening runs of the rock era period. "Angel," with its dirty, druggy bassline is the heaviest track in Massive Attack's catalogue, while "Risingson" serves as a warning to the club scene where the group made their name. "Teardrop" may have lost some of its luster thanks to its use as the theme song to House's procedural health-care snark, but it still works as the record's moody centerpiece, and "Inertia Creeps" follows it with a structurally brilliant, ominous tone poem. The remainder of the album is fantastic on its own merits, but it's that Side One that makes Mezzanine a classic. Keefe
43. Neutral Milk Hotel, In the Aeroplane Over the Sea
Underneath all the marching-band tempos and piles of instrumentation, In the Aeroplane Over the Sea stands out as one of the most effective examples of dread cloaked in bright, hammering noise. From the three-part intro of "King of Carrot Flowers," where a solitary acoustic strums are slowly buried by a clamoring wave of new sounds, these songs act as exercises in raw emotion padded with the kind of busy din that distracts from the heartrending gloom of the lyrics. Over everything is the quivering voice of Jeff Mangum, the de facto force behind this singularly sustained explosion of melancholy. Cataldo
42. A Tribe Called Quest, Midnight Marauders
Overstatement would seem to be a thorny but tempting issue when it comes to A Tribe Called Quest, but all things considered, it's not that much of a stretch to dub them the greatest rap group to ever grace the planet, nor their 1993 masterpiece Midnight Marauders one of the greatest, most influential hip-hop albums ever produced. As a touchstone of rhyming inspiration for a whole generation of rappers, Midnight Marauders has no equal: One can easily hear the catalyst for Madvillain in the scratchy, jazzy "Award Tour," and the manic explosiveness Busta Rhymes would later bank his career on in "Oh My God." In an age where much of rap has become tired and stale, Midnight Marauders endures as an archetype of pioneering hip-hop. Liedel
41. Basement Jaxx, Remedy
As far as critical analyses go, I defer here to Armand Van Helden, who knew exactly what he was saying when he claimed Basement Jaxx's Remedy took house music and fucked it square in the ass. Not that he had to wrack his brain too hard to come up with the metaphor. It's right there on the cover: lots and lots of golden-brown ass. Felix Buxton and Simon Ratcliffe dropped their muscular manifesto at the height of house revivalism, but they stood virtually alone in their ability to assimilate a seemingly endless variety of genres and sounds. Remedy reverberates with the energy of Daft Punk, the experimentalism of the Chemical Brothers, and the compositional elegance of Masters at Work. Nothing partied harder like it was 1999. Henderson
40. Pavement, Slanted and Enchanted
The coarse and fuzzy sound of Slanted and Enchanted resonated with every teenager furiously strumming power-chord combinations in their parents' garage, because it seemed Pavement was, like them, revelling in the stripped-down, lo-fi aesthetic like pigs in shit. Now, rather than emulating the über-polished rock of the 1980s, teenagers could shoot for a sound that wasn't too dissimilar to what was blaring from their own hand-me-down amplifiers. Slanted and Enchanted brought music fans closer to their idols through its grainy production and illusion of amateurism, but was stuffed with enough expert lessons in treble-heavy rock to maintain the necessary distance. Jones
39. De La Soul, De La Soul Is Dead
Surreal and witty founders of what would eventually be called "alternative rap," De La Soul always insisted that they were not hippies and that, for all their good humor, they were not to be dismissed. I'm glad no one listened, because it wasn't until they set out to prove exactly how serious they were that De La Soul created their wickedly funny masterpiece, De La Soul Is Dead. They mock hip-hop's gangsta contingent on "Pease Porridge," take on the rap-radio establishment on "Rap de Rap Show," and reserve plenty of ammunition for their fans and even themselves. But the album's best pop songs, "A Rollerskating Jam Named 'Saturdays'" and "Talkin' Bout Hey Love," are genuinely endearing, demonstrating that De La Soul were masters of songcraft as well as satire. Cole
38. Hole, Live Through This
Released one week after Kurt Cobain's suicide, Live Through This is an advertisement of Courtney Love's bald-faced punk ambition—which explains, though only in part, the offensive, still-persisting rumors that Cobain co-wrote the songs. It didn't help that he was a remarkably allusive and sensitive lyricist, and that the songs on Live Through This are among punk's, well, most allusive and sensitive. But these are not the rants of a self-proclaimed feminist, but those of an actual woman, voraciously hungry for attention, impossibly obsessed with her image, unbearably self-doubting, and capable of unexpected compassion. The album's fabulously deranged tapestry of metaphors and similes are inextricably tied to a very female-centic sense of suffering, and their meaning is made lucid not by Love's less-than-surprising guitaring, but by her beyond-exceptional range of feeling. This harpy will fuck you, kill you, cut herself, then cry over the pieces of flesh she holds in her hands, but she will never lie to you. Gonzalez
37. Depeche Mode, Violator
Just three months after the '90s officially began, Depeche Mode dropped Violator, effectively bringing their dark, decidedly '80s new wave brand into the young decade. What came to ultimately define the record were three tracks that went on to become the group's biggest hits: the drumming, droning "Personal Jesus," the climb-up, climb-down pop song "Enjoy the Silence," and the sliding, seductive "Policy of Truth." What all three clearly demonstrated is that Depeche Mode's synth-pop thrusts reached well beyond the genre's usual limitations: The triumphant Violator is gothic, jazzy, beguiling, and most of all, a nuanced marriage of pop, rock, electronica, and dance. Liedel
36. Erykah Badu, Baduizm
"Most intellects do not believe in God, but they fear us just the same." Hubris much? Damned straight, and served with a gunshot-rimshot. One of the most confident debut albums of, well, ever, Baduizm doesn't mince words, it gifts them. And if you still seriously resent her Soulquarian arrogance ("Who gave you permission to rearrange me?"), then you need to pick your Afro, daddy. She'd go on to flex her sense of humor and shake the tweeters later on. In the thick of a very-Diddy 1997, Badu's humorless tribal overtures, earthy wisdom, and neo-Billie Holiday vocals were their own reward, but Baduizm continues to endure thanks to its uncluttered neo-soul elegance and a low end hefty enough to give A Tribe Called Quest pause. Henderson
35. Weezer, Weezer
"My name is Jonas," Rivers Cuomo chokes out in the first few seconds of the so-called "Blue Album," and hence begins our dive into the lovably nerdy, garage-dwelling world of Weezer. Before Cuomo the Creep fantasized about underage Japanese girls writing him fan letters or Cuomo the Hack recycled old ideas into paeans to Hollywood, Cuomo the Geek was crooning in quirky self-deprecation about his 12-sided die, his love of surfing, and of course, his Buddy Holly glasses. Backing him was an equally endearing dork fellowship that somehow managed to deftly channel influences as disparate as the Beach Boys, KISS, and the Cars into one of the most fascinating and catchy rock debuts of the decade. The Blue Album turned out to be Weezer's best moment, wonderfully capturing geeky, escapist memes years before the Internet ever got its hands on nerd-dom. Liedel
34. Primal Scream, Screamadelica
"Tomorrow Never Knows" was the big bang that opened up the rock universe to the quasars of electronic dance music, but for decades, rock resisted its gravitational pull. By the time proto-Britpoppers Primal Scream dipped their toes into the sampleslaya asteroid belt with their third album, Screamadelica, the evolutionary process had clearly run its course. A massive, dubby, sunny, downtempo masterpiece, Screamadelica's elasticity is formidable and forms its own solar system where Mars the Bringer of War ("Loaded," a twangy spin on Soul II Soul's steeze) knocks boots with Venus the Bringer of Peace ("Don't Fight It, Feel It") and the spirit of Neptune the Mystic hangs over all. Henderson
33. Dr. Dre, The Chronic
Less the seminal weed-fetish album or a direct call for Eazy-E's head than a compulsive, fevered exploration of deez nuts, The Chronic cut to the core of hip-hop's male-genital obsession, with Dr. Dre at least having the pluck to admit it was all about his junk. Favoring languid atmosphere over lyrical dexterity and a devotion to ribald silliness over actual content, the album, aided by a constantly hanging-around Snoop Dogg, is nasty, brutish, and warm. It's a watershed moment and a clear dividing line in hip-hop history, separating the ruthless belligerence of NWA from a generation of MCs more fixated on their own dicks than the state of the world around them. Cataldo
32. The Roots, Things Fall Apart
The participation of Erykah Badu helped turn "You Got Me" into a surprise sleeper hit, securing the Roots their rightful place in the limelight of a particularly abundant era for hip-hop. But you'd be hard pressed to say they "arrived" in '99. They'd been doing "What They Do" (which is to say, what no one else was doing) for most of the '90s, but it was the tightness of Things Fall Apart that busted through like a stick of "Dynamite." Anchored by drummer Questlove's machine-gunning snare riffs and set adrift by MC Black Thought's consciousness-raising couplets, the Roots offered up an album that was at once explosive and meditative, apocalyptic and reassuring. Henderson
31. OutKast, Aquemini
The first time I put on Aquemini, it took me four or five listens just to get past "Return of the 'G.'" At that time, I knew André 3000 as the hyperactive jester behind "B.O.B" and "Hey Ya." On the first track of Aquemini, though, he's out the gates with a blistering attack on self-styled gangstas, the intensity of his anger and his rapid-fire flow contributing to what I still consider one of the greatest rap verses ever delivered. Having dispatched their detractors, Andre and Big Boi spend the next hour creating worlds: "SpottieOttieDopaliscious" and "Da Art of Storytellin' Pt. 1" are novelistic and emotionally subtle, and "Aquemini," "Liberation," and "Storytellin' Pt. 2" are cosmic in scope. Name anything you liked about hip-hop in the '90s and you can find it on Aquemini. Cole
30. Moby, Play
Today, Moby's Play sounds out of fashion, but it's difficult to imagine a time when it ever was in fashion. This is the Little Idiot's Song of the South, a technofied homage to blues and gospel and black oral tradition that would be offensive if it weren't so sincere and eerily convincing. At least that's what you most remember about it. Because Play's appropriation of black musical styles is so audacious, it's easy to forget that Moby, who first won me with his gloriously fagged-out Everything Is Wrong, honors practically the entirety of rock tradition. This ethereal, hour-long trip is rich in gorgeous harmonies and textures, where simple yearnings ("Give me summer") and memories ("See myself in the pouring rain") resonate with gloomy sadness. Moby confesses on the nature of the mind, body, and spirit as if he were swimming in some sort of otherworldly fugue state. Gonzalez
29. Björk, Debut
While the U.K. press ate it up, American critics, perhaps still beating off to the U.S.'s exalted alt-rock movement, were divided on Björk's Debut. Though the album contains a healthy mix of trip-hop and jazz-pop, dance music dominates, a marked departure for the former Sugarcube. While the ballads don't measure up to those on Post or Homogenic, dance singles like "Violently Happy" and "Big Time Sensuality" (found here in its original, more mainstream house-y incarnation) truly defined the "Björk sound." The album is Björk's most accessible to date, which is ironic considering one song includes over half a minute of the singer repeating "b-b-b-b-b-b-b-b-b-baby" and another that was recorded in a bathroom stall. By titling the album Debut, Björk was acknowledging that it was simply a rehearsal for her forthcoming masterpieces, but even if she never recorded again, Debut was enough to cement her legacy as one of pop's most forward-thinking performers. Cinquemani
28. Madonna, Erotica
No Madonna album was ever met with a louder backlash or was more rampantly misrepresented than this dark masterpiece, so you know it was doing something right. Released on the tail-end of AIDS hysteria, Erotica is far from the opus to guiltless sexual fulfillment it—and its even more ridiculed accompanying tome Sex—was made out to be. Though there's no doubt it espouses taking joy in physical pleasure ("Let me remind you in case you don't already know/Dining out can happen down below"), no album seems more empathetically haunted by the act's countless side effects (i.e. "Bad Girl," "Thief of Hearts," a purposefully monotonous house cover of Peggy Lee's "Fever"). Underneath Madonna's bondage getup and Shep Pettibone's oversized drum tracks beats a truly pained heart. Henderson
27. Smashing Pumpkins, Siamese Dream
It turns out that Billy Corgan being an OCD-ridden control freak was a good thing, as it allowed the world to savor perhaps one of the most lush, artiest rock records of all time. Long rumored to be singlehandedly recorded by Corgan himself, Siamese Dream married the slow, thick crunch of the Pumpkins's early Sub Pop sound with a visceral, self-conscious melodrama. "Freak out and give in," Corgan whispers in the album's opening moments, "doesn't matter what you believe in." From the hammering string quartet that drives "Disarm" to the misleadingly sweet breakdowns of "Geek U.S.A." and "Silverfuck," Siamese Dream is a masterful blend of poetry and hate, and a velvet-fisted rock opus that elevated teenage angst into an art form. Liedel
26. The Chemical Brothers, Dig Your Own Hole
I shared Keith Murray's curiosity when he asked, "Who is this doin' this synthetic type of alpha beta psychedelic funkin'?" beneath a blitzkrieg of propulsive hi-hats and snares, warped Pacman sound effects, and distorted sirens on "Elektrobank." I was duly told that I was listening to the Chemical Brothers, and as "Elektrobank" sinuously flowed into the syncopated funk of "Piku," I knew I was being treated to something special. Dig Your Own Hole spearheaded something of a revolution in electronic music, and set a benchmark that has unfortunately never been bettered. Here, the kitchen sink is hurled at the listener full force, but every component is wholly necessary to accentuate these massive soundscapes. Jones
25. PJ Harvey, Rid of Me
PJ Harvey showed us her long snake moan on Dry, and with Rid of Me she rubbed it red and raw. That lunatic groan, her instrument of choice, is a force of supernatural nature that expresses a wide range of yearnings, and like the album's crude production, it freakishly manages to be sly, seductive, and absolutely terrifying all at once. Yes, you don't need to look at her face—or know that there's a "Snake" on the tracklist—to understand that she fancies herself a medusa. Fertile with rage and desire, deserts are her stomping ground, but also the place where she exiles herself from guyville, knowing what she could do to its populace. There's nothing poignant here exactly, but you still feel sorry for the girl all the same. This most unusual siren, so existentially obsessed with seduction and annihilation, both loves and hates her powers. To murder or to commit suicide, that is her question. Gonzalez
24. Lauryn Hill, The Miseducation of Lauryn Hill
As recently as 2007, Kanye West rapped: "Lauryn Hill say her heart was in Zion/I wish her heart was still in rhymin'/'Cause who the kids gon' listen to?" Kanye's song is called "Champion," and The Miseducation of Lauryn Hill made Hill exactly that to a whole generation of hip-hop fans and performers. She could rap with any male MC in the game and hold her own with any R&B diva, but what made her a genuine icon was the way that she imbued every one of her songs with fierce intelligence and emotional nuance. The classroom seminar skits that structure the album aren't just shtick: They convey Hill's awareness that she had nearly transcended the role of entertainer, that when she laid it all on the line in unflinching songs like "To Zion" and "Lost Ones," she was closer to being, to borrow a phrase from Erykah Badu, a "master teacher." Cole
23. The Notorious B.i.G., Ready to Die
The reason why 2Pac's name has shriveled while Biggie's continues to grow more mythical boils down to a host of factors, but it's not a stretch to place the reason on this stellar debut. Life After Death may be the only rap album to have gone diamond (MC Hammer doesn't count), but its monolithic length and scattershot quality signal a significant drop-off. The real treasure is this, an album so grandly attuned to the bleak voice of this inimitable rapper, as much fixated on the end of his life as the living of it, so much that his tragic demise seemed less of a shock than the fulfillment of a prophecy. Cataldo
22. Liz Phair, Exile in Guyville
At the time of its release, rock critics couldn't look past their instant hard-ons stoked by Phair's liberal use of four-letter words and her blunt statements of sexual desire to engage her debut record on its own terms. Now, nearly 20 years out, a whole new generation of indie kids have rushed to discredit Phair because of what had been written about the supposed novelty of Exile in Guyville. While Phair's legacy may have been cheapened by some of her latter-day recordings, to reduce her debut to the "Even when I was 12" line from "Fuck and Run" or the entirety of "Flower" is grossly shortsighted, and it's hard to imagine another rock album whose reception has been so consistently tainted by active misogyny. Keefe
21. Radiohead, The Bends
The Bends signalled the end of the mucky post-grunge Radiohead of Pablo Honey, and embraced the quirky sense of experimentation that has defined them ever since. Tracks like "Street Spirit (Fade Out)," "Bullet Proof…I Wish I Was," and "Fake Plastic Trees" suggest that the album was a stepping stone to the groundbreaking OK Computer, and many have dismissed it merely as a prequel to a much more refined sound, but The Bends is a fantastic record in its own right: "Just" is a storming rock jaunt, "Black Star" and "Planet Telex" are impassioned apocalyptic epics, while "High and Dry" is a beguiling alternative anthem despite Thom Yorke's protests that it sounds like a Rod Stewart song. Jones
20. PJ Harvey, To Bring You My Love
Moving away from the punk and blues formalism of her first two albums, Polly Jean Harvey embraced theatricality on To Bring You My Love. If not her most accessible recording, it's perhaps her most sweeping and epic, at turns delicate and vile in its explorations of love. Whether she's equating sexual desire with religious fervor on "Send His Love to Me" or subverting gender archetypes on the furious, ecstatic "Long Snake Moan," Harvey's songs teem with a deep hunger. To Bring You My Love recasts lust as both emotional and physical violence, as Harvey tries to reconcile the need for the titular "You" with her supreme desires for attending to her own needs. It's a record that trades in power dynamics, and Harvey fights tooth and nail to keep the upper hand. Keefe
19. Missy Elliott, Supa Dupa Fly
Supa Dupa Fly introduced the world to the stoner queen of hip-hop and her genius king of beats. Missy Elliott and Timbaland are so tight, as Missy riffs on "The Rain," that they get their styles tangled. Already a sought-after production duo, the pair recruited their friends (702, Ginuwine, and Aaliyah among them) to throw one killer block party, and in doing so, made hip-hop history. Timbaland's synthetic beats sounded like they were from an entirely different time, an unpredictable collage of primitive thwacks and slick, space-age funk digressions for Missy to rhyme over. The Southern MC is in fine form herself, sounding stoned and sexy on "Sock It 2 Me," stoned and sad on "Why You Hurt Me," and just plain stoned on "Izzy Izzy Ah." Best of all: She'd only get weirder. Cole
18. Fugees, The Score
By the mid '90s, there weren't many emerging hip-hop acts that managed to or even desired to escape tiresome gangster clichés, which made the Fugees's belated surge on mainstream consciousness especially refreshing. The Score was all about organic and soulful grooves, forged primarily through the sampling of soul and reggae. Lauryn Hill's prominent role both as rapper and chief singer also helped, fronting "Killing Me Softly" and "Fu-Gee-La" with wonderful vocal performances. Benefitting from a lengthy recording process and being granted complete artistic control, both Wyclef Jean and Pras sound relaxed here, clearly revelling in The Score's laissez-faire atmosphere. Jones
17. Wu-Tang Clan, Enter the Wu-Tang (36 Chambers)
On paper, this really shouldn't have worked: Nine MCs jostling for position, spinning intense yarns enveloped in Staten Island street slang, sharing barely a hook between them on the album's 12 tracks. Enter the Wu-Tang is an uncensored postcard sent directly from the streets to our speakers, an unhinged soundtrack to the underground made up of eerie soul samples and lo-fi dialogue snippets from old kung-fu movies. With these nine MCs, we also have nine completely contrasting styles: Method Man swaggers, Raekwon snarls, GZA clinically delivers the game's most cryptic couplets to date, Ghostface Killah stands out for his unrelenting streams of consciousness, and Ol' Dirty Bastard provides the most madcap hollers that hip-hop had heard before or has heard since. Jones
16. Daft Punk, Homework
Daft Punk threw their collective dick down on the dance floor with the thick house jam "Musique," which basically repeated the same word and filtered sample ad nauseam, almost daring you to counter that it wasn't what its title claimed it to be. Their first LP, Homework, proved that endurance wasn't going to be an issue. Their indescribably funky blend of fat house beats, squelching synthetic compression tricks, on-the-cheap veracity, and borrowed Studio-54 sheen would wear you out long before Thomas Bangalter and Guy-Manuel de Homem-Christo were ready to finish roll-calling their teachers. From the loopy disco of "Around the World" and the deep, syncopated rhythms of "Revolution 909" to the roaring momentum of "Rollin' & Scratchin'," Homework is pure, distilled club essence. Henderson
15. A Tribe Called Quest, The Low End Theory
Heralded as the album which first forged a conscious link between jazz and hip-hop (both musically and culturally), The Low End Theory also stands as the decade's very best exercise in breezy, debonair rap music. With Q-Tip and Phife Dawg on staggering form throughout, each track is crammed with a hatful of sassy rhymes and sharp observations. Rap's descent into soulless bravado is addressed on both "Rap Promoter" and "Show Business," suggesting that the duo was aware of the impending G-Funk explosion, and The Low End Theory is a glorious salute to the virtues of socially conscious hip-hop. There's a reason that streets across the world were grooving to "Check the Rhime" and "Excursions," and there's no reason they shouldn't continue to do so. Jones
14. Massive Attack, Blue Lines
Before trip-hop became trip-hop, it was Bristol hip-hop, forefronted by the English town's most famous collective, Massive Attack, and their debut, Blue Lines. The album took American soul music and filtered it through a patently European dance perspective, infusing James Brown samples and singer Shara Nelson's cool yet soulful vocals with languid reggae and dub rhythms. With its double-digit BPMs, Blue Lines proved that dance music didn't have to pound you into submission. More importantly, it offered an alternative to American hip-hop, with Horace Andy, Tony Bryan, and an artist then known as Tricky Kid commenting on the universal trifecta of love, drugs, and…encroaching corporatism. Cinquemani
13. Nas, Illmatic
Listening to Illmatic in 2011 drives home nothing so clearly as the futility of opposing gangsta rap to "conscious" hip-hop. Cartoonish mafioso figures like 50 Cent and self-serious street preachers like Common have set much of the agenda for mainstream hip-hop and its underground reactionaries, but on Illmatic, Nas provides a gritty chronicle of life in the Queensbridge projects that indulges neither nihilism nor socio-political grandstanding. On songs like "Memory Lane" and "It Ain't Hard to Tell," he confronts the hopelessness of the ghetto with ancient wisdom and modernist style, referencing jazz, gang life, and Eastern religion in his knotty, cerebral flows. And three of the albums four producers (DJ Premier, Q-Tip, and Pete Rock) have become hip-hop legends, and they deserve their prestige on the strength of Illmatic's dense, melodic arrangements alone. Cole
12. Nirvana, In Utero
Following the glossy punk sound of their breakthrough Nevermind, the decision to recruit producer Steve Albini for Nirvana's follow-up was quite clearly an effort to somehow distance the band from their newfound mainstream success. Albini's stripped-down approach to recording In Utero caught Cobain and company at their raw and abrasive best, emphatically dispelling claims that the group was selling out. With the album's gentler moments buried beneath dense cacophony and filthy riffing, the ugly categorically triumphed over the beautiful, warts and all. Jones
11. My Bloody Valentine, Loveless
Loveless is one of the quintessential headphones albums. Its dense sound collages do their most powerful work when heard in full detail, which is why I was recently surprised to read that My Bloody Valentine had a reputation for being one of the loudest live acts in rock history, to the point of inflicting real pain on their audiences. Naturally, I rigged up my sound system as loud as I could without risking eviction, and proceeded to reinterpret Loveless. And sure enough, the record is as physical as it is cerebral: You can feel the terrifying density of the loud songs and the sexual pulse of the relatively tranquil ones. Loveless ranks with the best work of Hendrix, Zeppelin, and Sonic Youth as a testament to the elemental power that a human being can wrest from a guitar. Cole
10. DJ Shadow, Endtroducing…
Ever since Edison invented the phonograph, a loud faction of musicians and critics has claimed that new recording technologies will rob music of its aura and obliterate the spontaneous beauty of performance. I want to send everyone who's entertained such arguments a copy of Endtroducing…, invite them to dwell in its unpredictable space of loops and samples and observe how masterfully DJ Shadow repurposes his source material in service of his own creative vision. When sampling from music by Björk, T. Rex, Metallica, and KRS-One, even the score to Blade Runner, he favors tones and textures over familiar melodies, and in that sense, it's the recordings themselves, rather than songs, that are his true medium. Endtroducing… is an experiment in hip-hop animism, with DJ Shadow drawing out the living essence of his record collection and channeling it in remarkable new directions. Cole
9. Public Enemy, Fear of a Black Planet
Less revolutionary a statement than It Takes a Nation of Millions to Hold Us Back, Public Enemy's Fear of a Black Planet holds up as a superior album years later, thanks to the Bomb Squad's most ambitious and most fearless production job, which pushed sampling into the realm of a legitimate art form. Informed by the controversy surrounding anti-Semitic comments made by Professor Griff and the subsequent fallout, Fear of a Black Planet is an incendiary album of political rage, with tracks like "Power to the People," "Revolutionary Generation," and "Fight the Power" tackling matters of disenfranchisement and oppression with a ferocious intelligence and vision. Keefe
8. Portishead, Dummy
In the wake of its dramatic, sinister follow-up, Portishead, and the stark, often dissonant Third, it's easy to forget just how lush, unassuming, even gentle Portishead's debut was. Even "Nobody loves me, it's true!," the hook of the album's biggest hit, "Sour Times," is less histrionic than it first seems, resolving with an expectedly calm and collected "…not like you do." A mix of tortured torch songs and noirish soundscapes in which Hammond organ, theremin, brass, hip-hop loops, and turntable scratches all figure prominently, Geoff Barrow and Beth Gibbons drew on a century of popular music—from the Velvet Underground to John Barry, from blues to jazz—to create a record that sounded at once vintage, modern, and timeless, and like nothing anyone had ever heard before. Cinquemani
7. Jeff Buckley, Grace
Take one part Nina Simone and one part Frank Sinatra, marry them with the precise but unabashed roar of a Zeppelin record and the scrappiness of a folk-punk troubadour and you might start to come close to describing Jeff Buckley's music. Sometimes frightening, sometimes soothing, but always invariably sexy, his was a voice that, emerging in the wake of the pitch-imperfection of grunge's most famous screamers, seemed remarkable in both its precision and purpose. It's why he was able to make Leonard Cohen's "Hallelujah" and the ghostly English hymn "Corpus Christi Carol" his own, and his originals, like "Last Goodbye" and "Lover, You Should Have Come Over," songs that only he could sing. Cinquemani
6. R.E.M., Automatic for the People
By 1992, R.E.M. had transformed from one of the originators of the alternative rock tag into one of the biggest mainstream rock acts in the world, and Automatic for the People confronted the band's uneasy relationship with that metamorphosis head-on. Michael Stipe's imagist poetry is at its most reflective and intuitive, as songs like "Try Not to Breathe," "Find the River," and the extraordinary opening cut, "Drive," all lay bare deeply personal insecurities about becoming one of rock music's elder statesmen. However twitchy R.E.M. may have felt about their massive commercial presence, Automatic for the People emerges as the band's most timeless recording for the way in which Stipe's lyrics and especially Peter Buck's guitar work translate their personal anxieties into meditations that resonated on a broad, populist level. Keefe
5. Beck, Odelay
Becks's music could be viewed as the antithesis of the grunge movement's dejection and angst. Odelay is Beck's magnum opus, a wacky jukebox record that blends countless sounds and styles with a tongue-in-cheek attitude toward musical conventions. Fundamentally, it's a giddy celebration of spastic genre-bending, where blues, folk, and country melodies are fused with propulsive beats and eccentric, monotonous rapping. And with tracks driven by Beck's unmatched ear for party-starting hooks, Odelay manages to remain coherent while nevertheless revelling in its spazzy unpredictability. Jones
4. Nirvana, Nevermind
Just as Kurt Cobain's supposed dread of fame turned out to be a more complicated love-hate dynamic, Nevermind's confrontational pose is also a calculated bid for acceptance. Never as hard or as dangerous as the brutal bands from which Nirvana drew their inspiration, they nonetheless synthesized one of the best examples of hard influence softened into digestible material. The progression from raw to radio-friendly is often equated with dumbing-down, but here it was a twofold boon: creating great songs and opening, through Cobain's unabashed love for the bands he was weaned on, a gateway to a hidden world of fantastic music. Cataldo
3. Radiohead, OK Computer
A mere two years after The Bends established Radiohead as a uniquely serious force in the alternative music scene, OK Computer shattered the notion that Thom Yorke and company even belonged within the limits of a standard genre. On OK Computer, Radiohead places us directly into a Huxley-esque world that we only caught glimpses of throughout previous records, where the band—paranoid, helpless, and fatigued—is simultaneously alienated and entranced by the dominance of computers. In technology, there is both the beautiful and mundane: "In a neon sign scrolling up and down, I am born again," Yorke sings on "Airbag," and alternately, "One day, I am gonna grow wings, a chemical reaction," on "Let Down." The record glistens in the angst and pleasure of that contradiction, and its remote, disquieted beauty has rarely been surpassed. Liedel
2. Björk, Post
Björk's second album, Post, was designed as a mixtape of communiqués to friends and family from the singer after she migrated from Iceland to Europe: "Army of Me," a kick in the pants to her little brother; "Enjoy," a love letter to London; "Possibly Maybe," a farewell to ex-boyfriend Stéphane Sednaoui; "Cover Me," a message to producer Nellee Hooper ("This is really dangerous…but worth all the effort"); "Headphones," a Stockhausen-inspired electronic tone poem dedicated to 808 State's Graham Massey. From the industrial-strength "Army of Me" to the lush and cinematic "Isobel" to the eccentric big-band cover "It's Oh So Quiet" (which, if not for brass arrangements on songs like "I Miss You" and "Enjoy," would sound completely out of place here), Post is Björk's most scatterbrained work to date, but it's tied together flawlessly by the singer's singular whimsicality. Cinquemani
1. Björk, Homogenic
If Björk's Post flattered the decade's penchant for eclecticism, Homogenic snapped all its trends into sharp focus even as it widened the scope with fin de siècle zeal. The Icelandic siren's "emotional landscapes" have never been more volcanically formidable ("I'm a fountain of blood in the shape of a girl"), more self-effacingly wry ("I thought I could organize freedom/How Scandinavian of me!"), or more happily violent ("I'll heal you with a razor blade"). And her music has never been as confident, inquisitive, or uncompromising as it is here—realized with the considerable assistance of LFO's Mark Bell. All traces of "shhh, shhh" pastiche have been silenced in favor of neo-classical glowstick chamber music, and the album's build from the stabbing warpath of "Hunter" and the tolling majesty of "Unravel" (soul sister to Lars von Trier's Breaking the Waves) to the celestial beauty of "All Is Full of Love" works with the unity of a great concerto. It's no exaggeration to muse that the century of Schoenberg, Debussy, and Prokofiev culminated in Homogenic. Henderson
If you can, please consider supporting Slant Magazine.
Since 2001, we've brought you uncompromising, candid takes on the world of film, music, television, video games, theater, and more. Independently owned and operated publications like
Slant
have been hit hard in recent years, but we're committed to keeping our content free and accessible—meaning no paywalls or fees.
If you like what we do, please consider subscribing to our
Patreon
or making a
donation
.