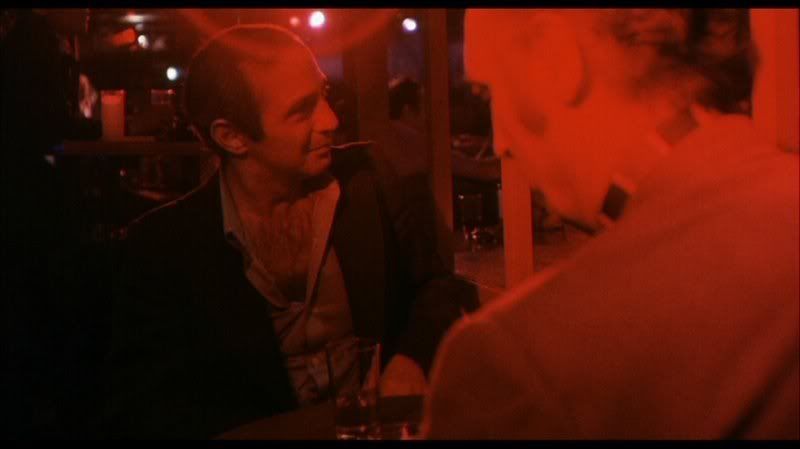 1. "What "Street Niggas" Really Listen To...": Clipse, Pusha, Carney and Cassavetes, by Brandon Soderberg of No Trivia. Elsewhere: Todd VanDerWerff reviews the latest episode of Lost and Ross Ruediger writes up the DVD release of Tell Me You Love Me.
["Maybe some drug dealers have decent music taste, but the assumption that because one is from the street, one is apt to embrace street music, is incorrect. I see the logic, but most people are just more into ideas of escape and it's why blue-collar whites listen to mainstream country music and not sad-sack songs about why their life sucks. The illusion that the drug-dealer is some near-Nietzschean businessman beyond good and evil that embraces his/her fate is a myth sold by dealers and the popular rappers that leech off of that myth. It's a fucked-up circle of bullshit and the reality is, dealers are stupid too. They want to feel good about themselves like everybody else so, 50 Cent's image of thuggery is way more appealing than say, 'Chinese New Year'. In last night's episode of 'The Wire', there's a scene of Snoop and Chris driving down the street with Hurricane Chris playing out their speakers; that's what I'm getting at!"]
***



2. "New Line Cinema to merge into Warner Bros.": From the Los Angeles Times.
["Roll the credits on New Line Cinema, the 40-year-old studio behind such iconic movie franchises as "The Lord of the Rings," "Austin Powers" and "A Nightmare on Elm Street." The company will lay off hundreds of employees between its Los Angeles and New York facilities and be merged into its corporate sibling, Warner Bros."]
***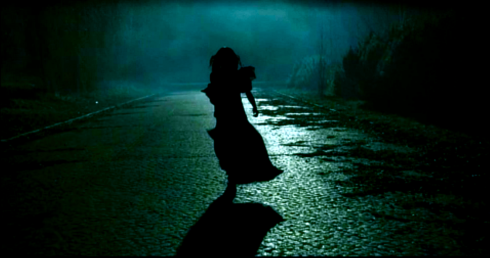 3. "Where did Spike Jonze get the idea for His New Kanye Music Video, Flashing Lights?": The Tisch Film Review does some digging.
["Hyped for months on his website KanyeUniverseCity.com, "Flashing Lights" was released at the 50th Annual Grammy Party as if it were a declaration for a new era of rap music. Or as Kanye West explains to MTV, "I feel like a brand-new artist that just signed yesterday. Every piece of the video is me, what I represent now." The problem is either the main concept for the video was stolen or Kanye and co-director Spike Jonze failed to see the highly acclaimed Eskimo Joe music video nominated for a 2002 ARIA award."]
***



4. Two reviews by Steve Erickson: on The Unforeseen (from Gay City News) and City of Men (from City Paper Online).
["Officially, City of Men isn't a sequel to Fernando Meirelles' enormously popular City of God; instead, it's a "follow-up." In reality, it's a humanist remake, attempting to show how ordinary, decent people can get caught up in the crime and gangs in poor neighborhoods--it's easier to defend but less pleasurable to watch. City of God used violence as a springboard for excitingly harrowing set pieces, while City of Men's first shooting takes place off-screen. It plays as though director Paulo Morelli had kept City of God's many critics in mind while making his own vision of Brazil's favelas."]
***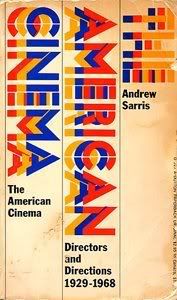 5. "Announcing the "American Cinema" Anniversary Blog-a-Thon, starting April 14": Called by Film at 11.
["...this blog-a-thon will be more about the book than about the man himself. The American Cinema was published forty years ago and itself encompasses about forty years of cinema history. Therefore, understanding that I wouldn't want Andrew to shift focus from his continued prose at the New York Observer, it could still use an update. So I propose to enlist the fine cinematic blogosphere to write up the next generation of The American Cinema by tackling the careers of auteurs since."]
***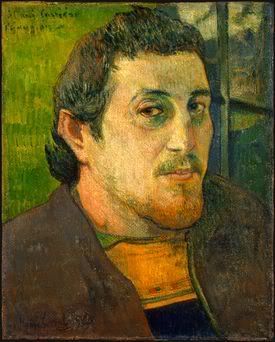 Quote of the Day: Paul Gauguin
"Life being what it is, one dreams of revenge."
***


Image(s) of the Day (click to enlarge): What do these two movies have in common? A.W.'s got the answer.
***


Clip of the Day: "Monkey Does Handstand On Tight Rope-Walking Goat": Well this made my day...
_____________________________________________________
"Links for the Day": Each morning, the House editors post a series of weblinks that we think will spark discussion. Comments encouraged.