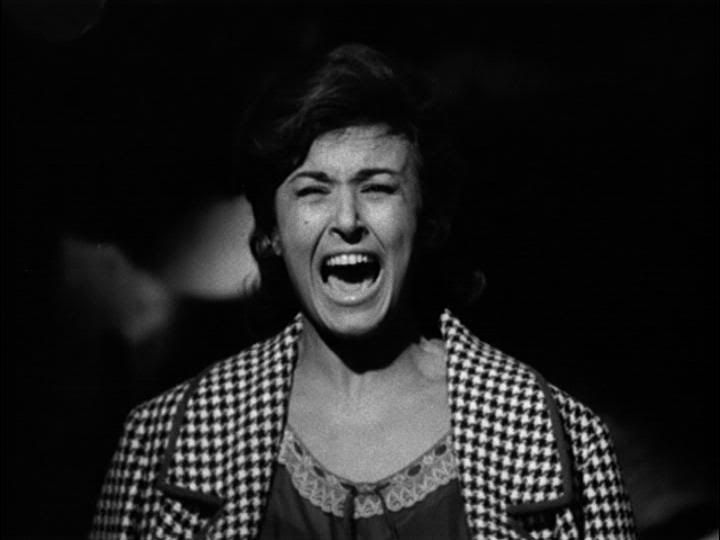 1. "31 Screams: Maria Giovannini": Anatomy of a shriek, from Arbogast on Film.
["The secret, of course, is that Gabor's descendant (Brandi again) was not only a ravening vampire but still is a ravening vampire, who considers the so-called (if only in America) playgirls to be a moveable feast. The first to go is saucy Katia (Maria Giovannini), who sees in the rather morose but stylin' and nonetheless dreamy Gabor a potential meal ticket. Unwisely, she goes wandering off into the castle late at night..."]
***



2. "Man Meat": House contributor Adam Nayman on The Wrestler for Reverse Shot.
["If it sounds like I'm being unduly mean to Aronofsky and his fourth feature, that's because I am: Aronofsky does well to tone down his rampaging technique (save for some conspicuous Dardenne shaky-cam at the beginning) and the film is pretty effective within its flea-bitten conception. And, as a showcase for Rourke, it's downright terrific. There are those who might argue that casting is more than half the battle here, and that Rourke's eroded physique and almost cubist facial features do most of the heavy lifting in eliciting the right combination of empathy, pity, and awe. That's true enough, but more memorable performances have pivoted on an ideal marriage of performer and role than benefited from flagrant miscasting. Rourke isn't just well cast in The Wrestler: he's perfectly cast, and the performance is pretty much flawless, too. Randy the Ram exists in three dimensions, even though the narrative is framed as a solemn modern-Christ parable cartoon, a dichotomy that's unintentionally literalized in the scene where Rourke plays a vintage NES wrestling game featuring his own pixelated doppelganger."]
***



3. The latest episode of Vinyl is Podcast, featuring House contributor Ryland Walker Knight and Mark Haslam (4 listening options available).
["RWK here. We're back this episode to talk about some films we've seen but haven't finished writing about despite our due diligence (we promise) and a certain setback specific to Mark, which you'll just have to hear to believe. The episode starts with a talk of a recent advance screening in Berkeley of Synecdoche, New York that Mark was able to attend, which leads to a host of issues, including that trope of the/a title. In fact, I make passing reference to Michael Sicinski's review of Hunger, in which he makes passing reference to Charlie Kaufman's "regrettable" appropriation of the term as opposed to Steve McQueen's "mindbogglingly simple" solution to making the "Issue picture" viable though "cinema as synecdoche," which I then turn into talk about Bresson's cinema of metonymy, even metonymy of sensation, which somehow leads into (an altogether too brief) talk of our recent adventures with the current Jean Eustache series at PFA, which continues this weekend with, yes, a soft-titled presentation of Numéro Zéro on Sunday evening. There's also room for more talk of On Dangerous Ground and the Jia Zhang-Ke films I've been seeing, too, with special attention (at the close) to The World, which I hope to write about soon. Oh, and, there's two songs this episode, which you can find on my imeem page right here. (Again, if you want them gone, just shake a hand via email.) So, please, listen and tell us things. First, though, while our words (down)load, maybe look at these things--"]
***



4. "The Seven Doctors?": From The Doctor Who News Page, via Ross Ruediger.
["News services are reporting that this year's Children in Need will feature a special to include all seven living Doctor Who lead actors. ... The actors are getting together for the BBC charity Children in Need in a programme to be broadcast on November 14. An insider at the BBC said: "It's a pretty ambitious idea and it's still being finalised. Everything is being kept under wraps but Doctor Who fans are in for a big treat.""]
***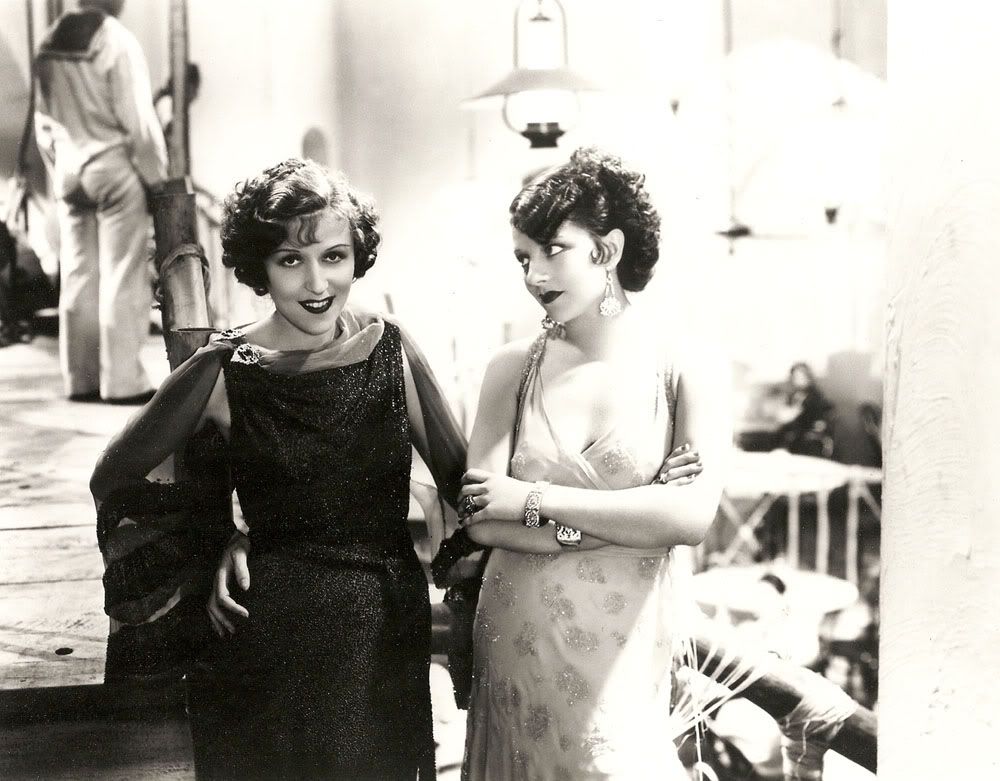 5. "Berta Singerman in Nothing More Than a Woman at UCLA": By Andre Soares for the Alternative Film Guide.
[""Once sound films had become firmly established in the late '20s," wrote film historian Robert Dickson in the program for UCLA's 1998 film preservation festival, "and before the advent of acceptable dubbing and subtitling, all of the major studios as well as several independent producers, fearful of losing their international audiences, began to make films in various foreign languages. The Fox studio elected to produce its foreign language releases almost exclusively in Spanish and, in the beginning, simply remade some of its English-language films, although it would later produce certain films only in Spanish. Between 1930 and 1935, Fox made [forty] features and [five] shorts in Spanish. Of these, only [around a quarter] appear to have survived." (The corrections in brackets are from Bob Dickson; Bob—who was a great help while I was working on the Ramon Novarro bio Beyond Paradise—also explains that when Fox merged with 20th Century in 1935 its production of Spanish-language films was abandoned.) Now, why is Nothing More Than a Woman unique among the surviving films?"]
***


Quote of the Day: Antiphanes
"Poverty is the schoolmaster of character."
***


Image of the Day (click to enlarge): What happens when the debt clock runs out of numbers?
***


Clip of the Day: The official trailer for House reader Stephen Cone's feature The Christians, premiering Friday, November 7th, 7:45 pm at The Gene Siskel Film Center in Chicago. Mark your calendars.
_____________________________________________________
"Links for the Day": Each morning, the House editors post a series of weblinks that we think will spark discussion. Comments encouraged. Suggestions for links are also welcome. Please send to keithuhlich@gmail.com.