1. "Antonioni, Bergman...Fincher?" Slate's movie club returns for its annual go-round. Lead critic Dana Stevens is joined by Scott Foundas of L.A. Weekly, Nathan Lee of The Village Voice and Wesley Morris of The Boston Globe.
[Stevens: "I want one, or all, of you to make a case for Zodiac as a film that will stand 'after most of 2007's supposed 'best' pictures have been consigned to the historical dustbin' (that's your list speaking, Scott), and for the career of David Fincher (Se7en, Fight Club) in general. I notice all three of you have Zodiac on your 10-best list for the year, and, much as I admired Fincher's muscular storytelling (and Mark Ruffalo's muscular, er, Mark Ruffalo), there was something rushed and truncated about the movie, even at two and a half hours. David Fincher has always seemed like a niche director to me, an expert spelunker into remote corners of the male psyche who never brings back quite enough from his travels to justify the descent. While I agree Zodiac is his finest film yet (and, as Wesley observed, a welcome antidote to the glitzy sadism of Se7en), I guess I still need to be schooled in the ways of Fincher love."]
***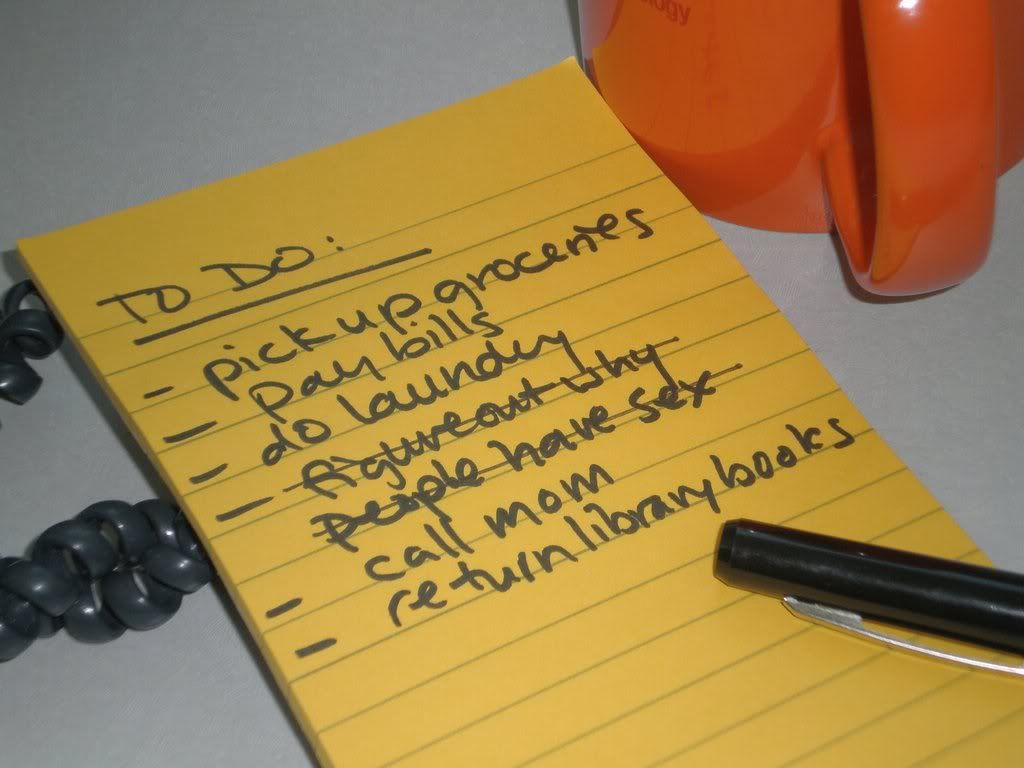 2. List-o-mania: More year-end ruminations. The editors of Cahiers du Cinema select their Top 10, with Gus van Sant's Paranoid Park sitting pretty at #1. Reverse Shot's gang assembles their hierarchy, putting Syndromes and a Century at the top. At the Chicago Reader film blog, Pat Graham puts Inland Empire (which opened in the Windy City in 2008) in the top spot. Leonard Pierce of ScreenGrab goes for the Coen Brothers. At GreenCine Daily, Craig Phillips picks his 15 best; Erin Donovan chooses her favorite documentaries and James van Maanen selects the best gay DVDs. At The New York Observer, Andrew Sarris joins Roger Ebert in choosing Juno as the year's best film. In a podcast version of The Leonard Lopate Show, Peter Rainer of The Christian Science Monitor and Stephen Whitty of The Newark Star-Ledger discuss the most overrated movies of 2007. The Reeler offers a "Top 10 List of Top 10 Lists," and coins a phrase we haven't read before and don't particularly want to read again: "Zero-gravity spooge." Sergio Leone and the Infield Fly Rule publishes "Salutes 2007," a celebration of movie love, blogging, friendship and other essential stuff. Last but certainly not least: A vastly more comprehensive list of Top 10's and Year-Ends than I could possibly compile here, courtesy GreenCine blog editor David Hudson, who apparently has built a cloning machine in his basement that enables him to be 12 places at once.
["Whether I actually met any of you on the following list or not in 2007, I just wanted to take a few moments before the year gets under way for real to express my sincere thanks, first of all, for your writing. You all have set a standard for me that I can only hope to approach. But as much for what you say, I also wanted to express my appreciation for the way many of you have helped to clarify my perspective in 2007, on the movies and on life, how you've taken the time to support my efforts in your comments and e-mails, how you've taken the time to offer of yourselves your understanding and empathy and teaching, becoming, in my eyes, what I think of when I think of true friends."]
***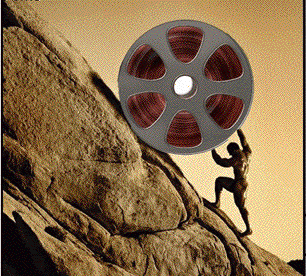 3. "They Shoot Pictures, Don't They? : The 1,000 Greatest Films (Revised)." As determined by ballots from over 1,600 cinephiles. House contributor Kevin Lee, who's been diligently screening his way through titles on a previous version of the list at his blog Shooting Down Pictures, ponders what the revised list does to his quest in a post titled, "100-40=99: Roll Film, Sisyphus." See also: Kevin's Top 10 list, and the lists of three fellow cinephiles.
["Almost exactly a year ago, I began the blog Shooting Down Pictures, primarily to chronicle a short-term project to view every film on the list of the 1000 greatest films of all time, as compiled by Bill Georgaris on his website, They Shoot Pictures, Don't They? Having finished watching 900 of the films on the list, I decided to savor the final 100 by blogging extensively about each entry as I viewed them. Eventually this desire to be both thoughtful and thorough in experiencing each title evolved into the video essays I regularly produce for the blog, a form of film criticism/filmmaking that I've especially enjoyed. By the end of 2007, I managed to watch over 40 films of the final 100, on pace to finish the project by early 2009 (later than my original goal but still not bad considering the amount of work I've put into each entry). Around mid-December I noticed that Bill had announced on the TSP site that a new revision of the list would be rolling out by the end of December, with 139 replacements in the titles. Influenced by 284 newly acquired lists, it constituted the biggest revision of the list in quite some time. Needless to say, it has left a significant impact on my own project. When I got my first look at the list, I was in the middle of preparing video essays for what was at the time #939 and #940 on my list of completed titles, My Brilliant Career and Hail Mary. To my chagrin, neither title was included on the new list. In fact, of the 40 TSP films that I've seen this year, 13 are no longer on the list. And overall, the 940 films I have seen from the previous version of the list have been reduced to 901 in the new revision. Just like that, I'm back to where I was a year ago!"]
***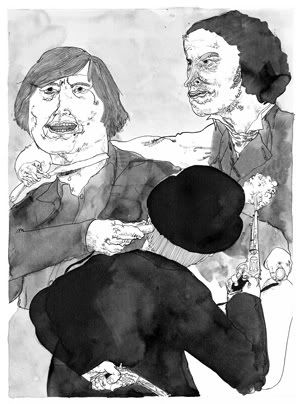 4. "The 2007 Village Voice/LA Weekly Film Poll: There Will Be Consensus." After a one-year hiatus during which LA Weekly presented what was once the Voice's annual list, the New York paper assumes flagship duties, polling 102 critics for their choices of the best movies, performances and other achievements. J. Hoberman's introduction is here. The complete breakdown of results is here. MZS's ballot is here. Keith Uhlich's is here. N.P. Thompson's is here.
["This year we've joined forces and polled 102 critics to crown, as the Best Movie of 2007, something so new that most readers won't be able to see it until 2008: Paul Thomas Anderson's There Will Be Blood. Listed by 56 critics for a total of 402 votes, Anderson's startlingly original tale of prophets and profits in the American outback arrived at the last moment to top the Coen brothers' #2 No Country for Old Men by 74 votes and David Fincher's #3 Zodiac by 88. What do these three movies have in common? All were made by highly self-motivated mavericks operating somewhere on the frontier between indie and studio filmmaking. And all three are kind of scary. They're movies about natural born killers—American even if played by foreigners, and charismatic too: Daniel Day-Lewis, the star of There Will Be Blood, handily won Best Actor, with Javier Bardem, star of No Country, named Best Supporting Actor. "]
***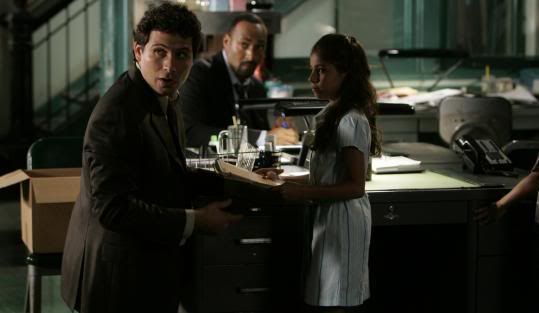 5. "Shark Alert." At Maul of America, NBC's indestructible Law and Order is chastised for moving too far away from the wellspring of its popularity.
["While LaO hasn't quite "jumped the shark" yet, it's getting close."]
"I want a busy life, a just mind, and a timely death." -- Zora Neale Hurston
***


Image of the Day (click to enlarge): The cover of the anthologized volume of Frank Miller's Ronin (1983).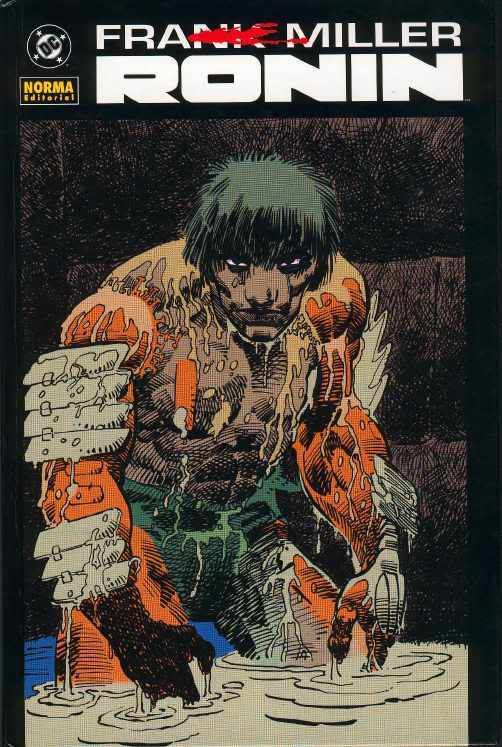 ***


Clip of the Day: The title sequence from John Frankenheimer's Grand Prix (1966), designed by Saul Bass. In Spanish!

_____________________________________________________
"Links for the Day": Each morning, the House editors post a series of weblinks that we think will spark discussion. Comments encouraged.