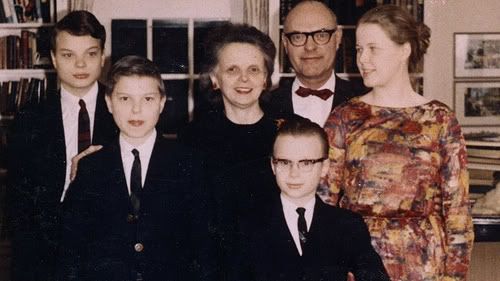 1.
Dictaphone Diaries : an interview with the director of Must Read After My Death
, by Kjerstin Johnson at
Bitch Magazine
. As somebody perpetually puzzled by the navigation of the first person in art, a kind of diaristic documentary such as this intrigues me. Also, you can watch it online, which signals another current interest: new forms of distribution for new forms of media. That is, a new authorship. Earlier: a fine
Manohla Dargis
review, a good
Andrew O'Hehir
plug and some hammered-home words by
Cullen Gallagher
.
["This archival stuff was really fun footage that was just brimming with blatant misogyny and really showed the background of what the country was living through. But the more I worked with the material, the more it seemed to take you out of the story. Slowly I realized that the most powerful thing was what these people on the tapes were say to each other and sometimes to this disembodied listener who winds up being us in the audience forty years later."]
***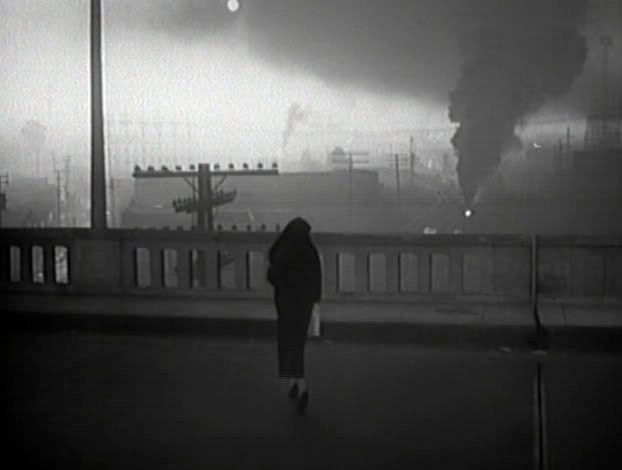 2. Shahn at six martinis and the seventh art considers cabaretera noir.
["There's a lot more besides the noir beauty."]
***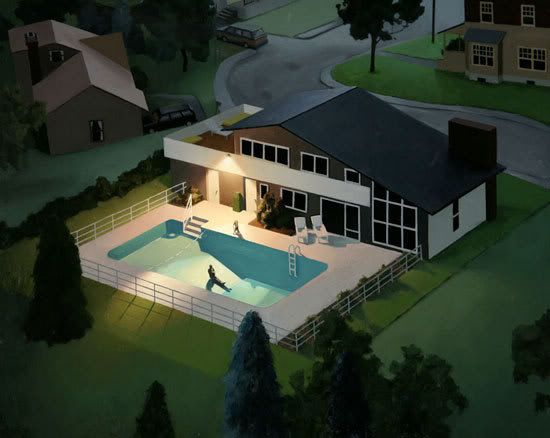 3. This Designboom post on Amy Bennett and her miniaturist art made me think of Beetlejuice. Anybody? Anybody? (Also worth noting that the quote is all [sic]...damn bloggers...)
["two years ago, artist amy bennett designed and built a scale model of her neighbourhood. through buildings this miniature world, bennett began to image the people and events that occurred in this alternate place. she later decided to translate the sotries she imagined in this model into a series of paintings. these works each appear to be a painting of the model, complete with cut-aways and small people. each one allows the viewer to image what is going on, creating their own narrative in their mind. the series is filled with reoccurring scenes, that have evolved over time and are intended to be read in order. however other are singular and their past and future is up to he viewer. amy bennett is a young artist living in portland, maine and first displayed the neighbourhood series at richard heller gallery in los angeles. "]
***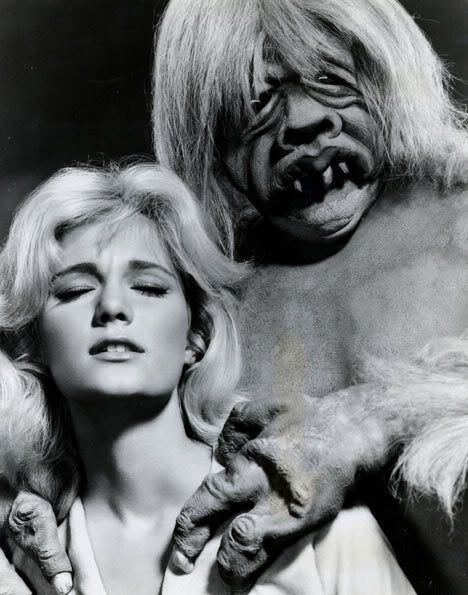 4. At infinite thØught, the i/t lady gets into a tiff with the one and only Alain De Botton, which starts here and spills here. Why? Read the clip then read more in the links.
["With my reviews editor cap on, I'm somewhat unfortunately not allowed to merely endlessly commission my dirty, filthy friends from Warwick to write blood-n-cum-spattered commentaries on the latest Bataille volume, or my militant-kulak-massacring friends to write point-by-point dictats on the best way to read Badiou. Occasionally I have to get people to review books like this. Now I don't know about you, but I find the idea of someone who doesn't have to work for a living (his father founded Global Asset Management - hopefully they've got about one left at this point) writing a book about work rather in, um, poor taste."]
***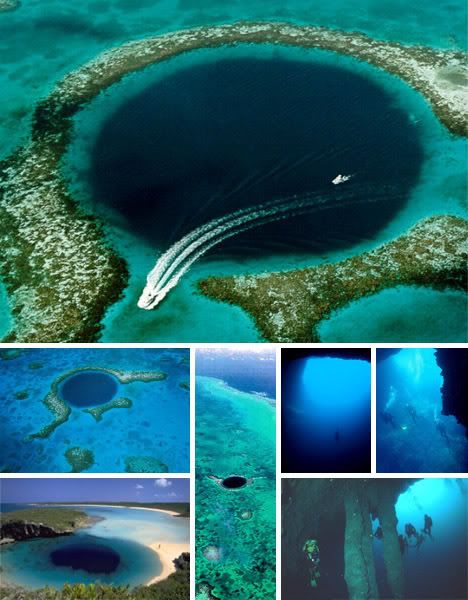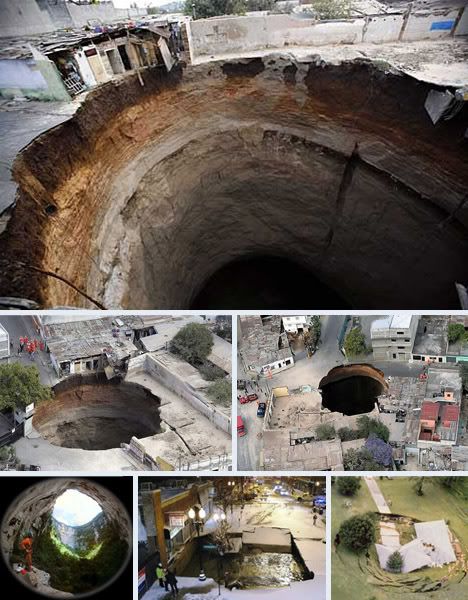 5. WebEcoist offers (1st) 7 Phenomenal Wonders of the Natural World and (2nd) 7 (More!) Phenomenal Wonders of the Natural World. Really just an excuse to geek out at pretty pictures of rarities in our world.
["Blue holes are giant and sudden drops in underwater elevation that get their name from the dark and foreboding blue tone they exhibit when viewed from above in relationship to surrounding waters. They can be hundreds of feet deep and while divers are able to explore some of them they are largely devoid of oxygen that would support sea life due to poor water circulation - leaving them eerily empty. Some blue holes, however, contain ancient fossil remains that have been discovered, preserved in their depths."]
***


Quote of the Day:
"If men were angels, no government would be necessary."
— James Madison
***


Image of the Day (click to enlarge): From Albert Serra's Birdsong, now playing at Anthology Film Archives.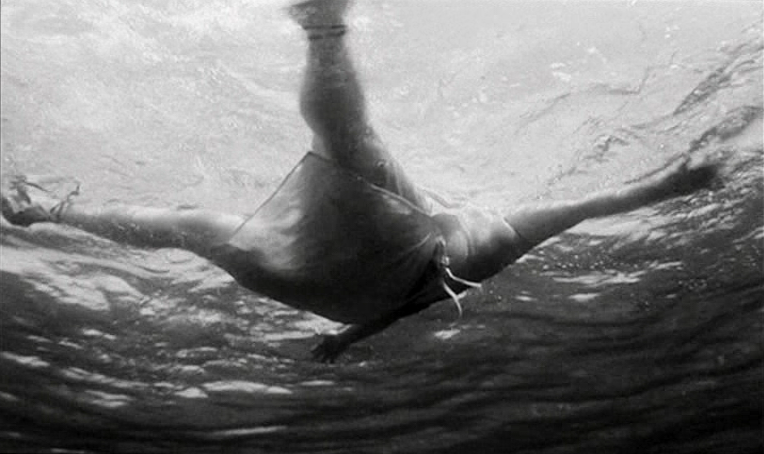 ***
Clip of the Day:
The Coen Brothers tell us clean coal isn't exactly clean for
ThisIsReality.org
, via
BoingBoing


x_____________________________________________________
"Links for the Day": A selection of Links that will hopefully spark discussion. Comments encouraged. Suggestions for links are also welcome. Please send to ryknight at gmail dot com.