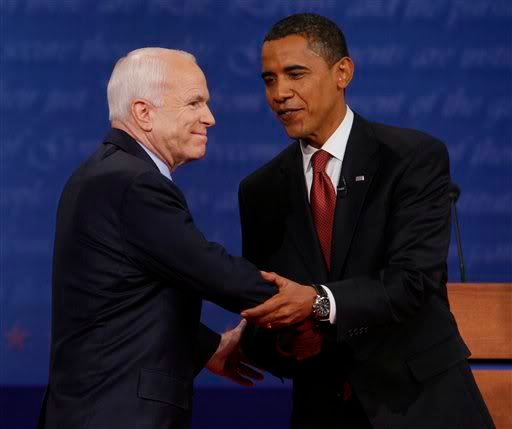 1. A sampling of post-debate linkage: Japhy Grant at Flaming Politics; a New York Times report by Adam Nagourney and Jeff Zeleney; Conor Clarke in The Atlantic; Report from The Wall Street Journal with video and other interactive materials; Fred Barnes in The Weekly Standard. Please feel free to link other debate articles and opinion pieces in the comments section. In other, breaking news... (UPDATE: An appreciation from Edward Copeland.)
[" Winning isn't enough. To gain from a presidential debate, there must be sound bites that appear on TV day after day and show your opponent in an unfavorable or embarrassing light. John McCain was better than Barack Obama in their first presidential debate last night. But the debate produced no knockout sound bites--none I noticed anyway--that might harm Obama's campaign. So McCain's win isn't likely to affect the presidential race. That's unfair, but politics is often unfair. McCain was far more forceful and aggressive than expected. And he had Obama on the defensive for roughly an hour of the 90-minute debate. But that doesn't matter much since Obama was never rattled and made no obvious blunders."]
***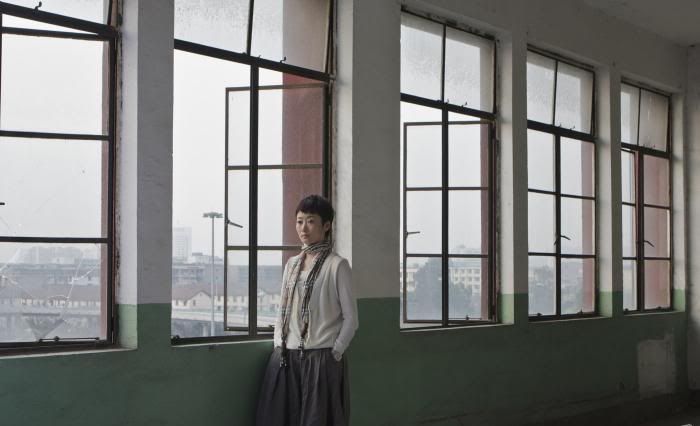 2. "Storytelling": House contributor Andrew Chan reviews Jia Zhang-ke's 24 City for Reverse Shot.
["To follow Jia Zhang-ke's career closely is to witness a great, restless artist wriggle out of a number of our film culture's pigeonholes. Despite his reputation as a master in the school of austerity—that art-house mode which has encouraged artistic complacency and political indifference in several of his peers—Jia's aesthetics remain under construction and open to the full range of cinematic possibilities. At a time when the other leading figures of Chinese-language cinema, including Wong Kar-wai and Tsai Ming-liang, seem fully committed to (or, in a few cases, trapped by) the styles and themes that made them famous, with each new film Jia is adding new tools to his art in order to renegotiate his relationship to realism, and to make the quest for personal and national truth ever-renewing rather than predictable and monolithic. His latest, 24 City, is a blend of documentary and fiction that omits some of the main tropes we associate with those genres, aspiring to neither vérité nor conventional plotting. Performed by both nonprofessionals and established actors, the film gathers stories across three generations of workers connected to a state-owned factory in Chengdu, now being converted into a luxury apartment complex. Their revelations range from devastating memories of long-lost family members to bittersweet recollections of puppy love, and the common struggle of all the interviewees seems to be (as one woman puts it) to "smile through one's tears," at least on camera—an attitude that lends the film its schizophrenic sense of boundless hope and suppressed tragedy. But what begins as a straightforward oral-history project results in a rocky marriage between seemingly irreconcilable impulses, and a disorienting provocation on the sacredness of truth in the documentary form."]
***



3. "Regrets Only": Louis Menand on Lionel Trilling for The New Yorker. (Hattip: Kevin Seaman)
["Lionel Trilling was not completely happy about being Lionel Trilling. "I have one of the great reputations in the academic world," he wrote in his journal after being promoted to full professor in the Columbia English Department, in 1948. "This thought makes me retch." Two years later, he published "The Liberal Imagination," a book that sold more than seventy thousand copies in hardcover and more than a hundred thousand in paperback, and that made Trilling a figure, a model of the intellectual in Cold War America. He represented, for many people, the life of the mind. Trilling was baffled by the attention. "I hear on all sides of the extent of my reputation—which some even call 'fame,' " he wrote in the journal. "It is the thing I have most wanted from childhood—although of course in much greater degree—and now that I seem to have it I have no understanding whatever of its basis—of what it is that makes people respond to what I say, for I think of it as of a simplicity and of a naivety almost extreme.""]
***



4. "Am I a Criminal?": The continuing travails of Sita Sings The Blues filmmaker Nina Paley. Check the main page of her blog for continued updates. See this page for our own N.P. Thompson's review of Sita.
["Let's see, I have 5 prints, 6 exhibition tapes, and dozens of DVDs circulating among festivals and journalists: that's well over 10 copies. Corporations can value the 11 compositions in Sita at anything they want, which is why they're demanding $220,000; surely they'll value them at over $2,500. And it's been over 180 days. The corporations do offer "Festival License" contracts. In my case (the generous "low end" of their arbitrary scale) these require I pay $500 a song for "non-profit, non-commercial purposes" limited to film festivals. So far I've only received one contract (5 different corporations are involved) but I actually read it for the first time yesterday. You'd think that since the contract expressly forbids me to make any profit from festivals, they wouldn't charge $500 a pop for that privilege, but it gets worse: the contract has lots of other little details like I agree to forfeit my right to make a soundtrack. The Warner-Chappell festival contract is unsignable; I assume the others are too, since their terms are exactly the same. Folks, I may be a felon. The Entertainment Industry need only snap its fingers, and the Feds can come get me."]
***



5. "5 Questions With: Stan Lee": From Moviefone.com.
["Behind every great superhero, there's a great writer, and in the case of Spider-Man, the Hulk, the Fantastic Four and Iron Man, that scribe is Stan Lee. With his trademark dark glasses and grandiose cadence, the former Marvel Comics chairman has become as iconic as the characters he helped create, thanks in part to his amusing movie cameos, like his two-minute turn as a Hugh Hefner wannabe in 'Iron Man.' On the occasion of that hit flick's DVD release, Moviefone chatted with the comic book giant about the 'Iron Man' sequel, which stars we can expect to see in 2011's 'The Avengers' and how he felt about one of the few superhero flicks he had nothing to do with."]
***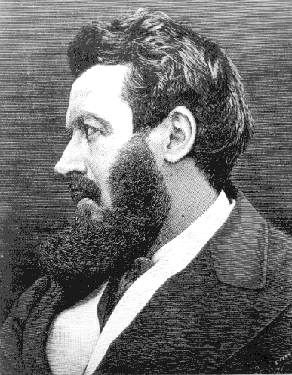 Quote of the Day: Walter Bagehot
"The greatest mistake is trying to be more agreeable than you can be."
***


Image of the Day (click to enlarge): A moment of silence...
***


Clip of the Day: "Bruno" wreaks havoc in Milan. More from The Sun.
_____________________________________________________
"Links for the Day": Each morning, the House editors post a series of weblinks that we think will spark discussion. Comments encouraged. Suggestions for links are also welcome. Please send to keithuhlich@gmail.com.