The 20th anniversary of IFC Films just so happens to coincide with many of us suddenly having a lot more time on our hands. Since a sizable portion of the population is using social distancing for self-betterment—if social media brags can be believed—then this feels like an ideal time for a deep dive into the company's vaults through their video on demand channel, IFC Films Unlimited.
IFC Films has spent the last two decades championing some of the world's most innovative cinema in a no-fuss, under-the-radar manner. Less attention-grabbing than distribution houses like A24, IFC also cast a wider net of aesthetic styles than distributors such as Grasshopper and Oscilloscope. Across its 20 years, the company has continued to release a fairly eclectic grab-bag of movies—from mumblecore to earnest kitchen-sink drama to more unclassifiable what-the-fuckery—that other labels would likely have passed on.
You can spend weeks trawling through the foreign and domestic dramas in IFC's extensive archives, which mostly range from the serious (Matteo Garrone's Gomorrah) to the very serious (Cristian Mungiu's 4 Months, 3 Weeks and 2 Days), with the occasional event film that the studio took an unusually big gamble on, most notably Steven Soderbergh's Che and Richard Linklater's Boyhood, scattered in between. Along the way, they also built a small but potent sideline in comedies with the meanest of stingers, from Armando Iannucci's feature-length debut, In the Loop, to Michael Winterbottom's The Trip series.
One way that IFC mimicked such rivals as Miramax and, later, Magnolia was by launching an offshoot label devoted to sci-fi, thrillers, and especially horror. Because of the studio's IFC Midnight line, their streaming service is also well-stocked with dozens of low-budget screamers and spookers. A number of these look no different than the bottom-drawer horror product what you might find on other streaming services, though you can occasionally find some less-classifiable genre offerings like Jennifer Kent's The Babadook.
More than anything else, it's the element of surprise that makes time spent in the IFC backlist worthwhile. Any place where The Human Centipede and Y Tu Mamá También can be neighbors is probably worth visiting. Below is a list of some of our favorite films released by the studio across the last 20 years. Chris Barsanti
Editor's Note: Click here to sign up for IFC Films Unlimited.
Antichrist (Lars von Trier, 2009)
Lars von Trier's two-hander psychodrama Antichrist draws heavily from a rich tradition of "Nordic horror," stretching back to silent-era groundbreakers like Häxan and Vampyr (and Carl Theodor Dreyer's later Day of Wrath), in particular their interrogation of moral strictures and assumptions of normalcy. In the wake of their son's death, He (Willem Dafoe) and She (Charlotte Gainsbourg) follow a course of radical psychotherapy, retreating to their wilderness redoubt, Eden, where they act out (and on) their mutual resentment and recrimination, culminating in switchback brutal attacks and His and Her genital mutilations. Conventional wisdom has it that von Trier's a faux provocateur, but that misses his theme and variation engagement with genre and symbolism throughout, which renders Antichrist one of the most bracingly personal, as well as national cinema-indebted, films to come along in a while. It's heartening to see that real provocation still has a place in the forum of international cinema. Bill Weber
Boyhood (Richard Linklater, 2014)
Mason Evans Jr. (Ellar Coltrane) is an avatar of both endless becoming and endless stasis. His journey from video game-obsessed six-year-old to artistically inclined teenager, charted by director Richard Linklater in three surprisingly breezy hours, is a revelation of accumulated knowledge that extends far beyond the visual impact of watching Mason (and his family) age 12 years before one's eyes. In fact, Boyhood's greatest achievement is that even amid constant change (the fallout of friendships, the shuffling of abrasive stepfathers, the acquisition of new skills and fears), Mason at 10 (or 12, or 15, or 18) remains so recognizably Mason at six (or eight, or 11, or 14): laconic, eager to please, observant but weary of expressing said observations. Thus, Boyhood isn't about the creation of a soul, but about the unburying of one: The most crucial difference between the cloud-gazing little boy of the first shot and the lovestruck, scruffy young adult of the final shot is simply that the latter has found a voice with which to articulate the wonder he has always felt whenever he stares up at the sky. David Lee Dallas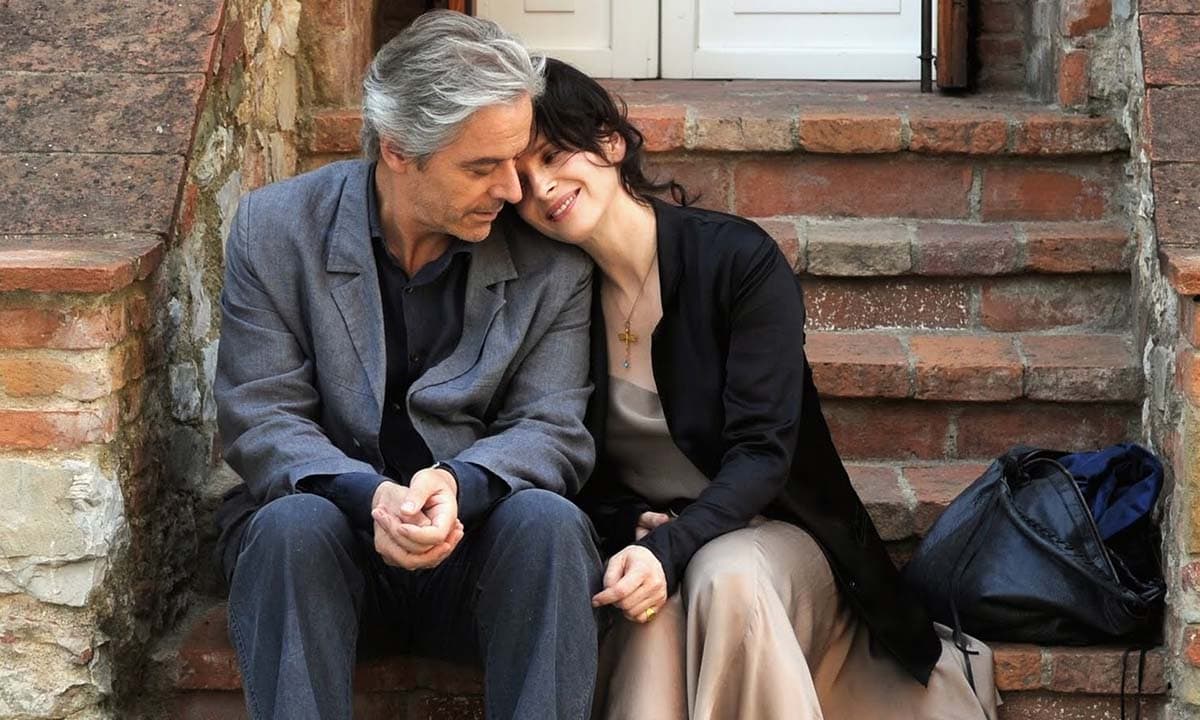 Certified Copy (Abbas Kiarostami, 2010)
Certified Copy is a roaming two-hander that's by turns haunting, confounding, uplifting, and sad. Unnamed art-dealer She (Juliette Binoche) and visiting author James Miller (William Shimmell) wander through the streets of a rustic Italian village, encountering presumptuous baristas, sacred shrines, and hordes of hopeful brides, who blow into the frame like gusts of windblown flowers. Under the guiding hand of an eminent humanist like Abbas Kiarostami, what's essentially a rambling argument between two often-unlikable people turns into an extended examination of authenticity and imitation, expanding its characters' love for copies from art to architecture to humanity itself, an open tap endlessly spewing reproductions of itself. Less formally explosive than The Tree of Life, Certified Copy nevertheless solidifies Kiarostami's reputation as an international director, capable of porting his usual wistful themes and rigorous style onto a modern European setting, telling a story that's achingly specific but also beautifully universal. Jesse Cataldo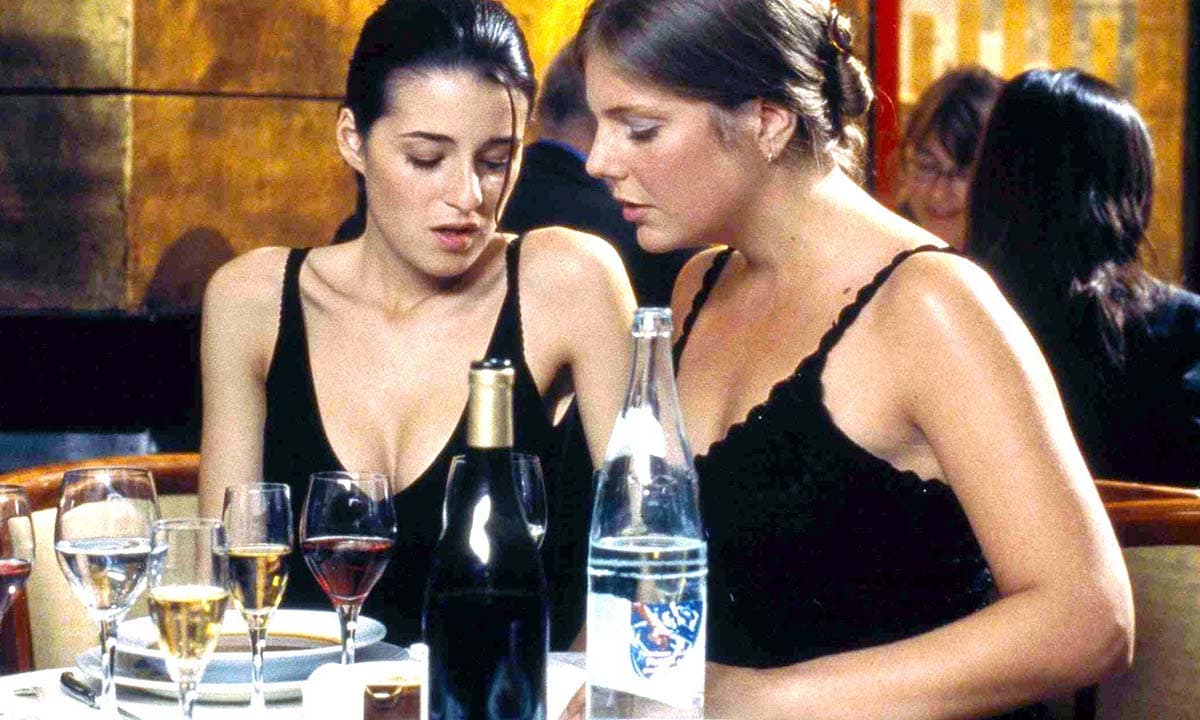 The Exterminating Angels (Jean-Claude Brisseau, 2006)
A sober surrealist, Jean-Clause Brisseau is charting terrain that has been of similar interest to both Catherine Breillat and David Lynch—only he shuns the sometimes repellent intellectualism of the former and the exhilarating visual pretenses of the latter. Like Lynch's films, The Exterminating Angels rattles and hums with metaphysical interruptions. Ghosts and angels make their appearances, unseen to everyone except for the audience, plotting interference and pointing to François's shame about what he may be doing to his women. A man, the Devil perhaps, narrates with chatter about a great blue desert and calls to order, multiple references to "three times" suggesting that François's (Frédéric Van Den Driessche) search for the perfect actresses isn't so much a matter of casting as it is a matter of life and death. In the film's standout sequence, he takes two potential stars of his movie to dinner, where the women begin to touch each other. Nothing is ever one thing in The Exterminating Angels, and what starts as an improvisational exercise becomes something almost mystical when the secret things that go on beneath the dinner table catch the attention of the restaurant's hostess. François and his women aren't just testing moral waters, they're also building an army. Ed Gonzalez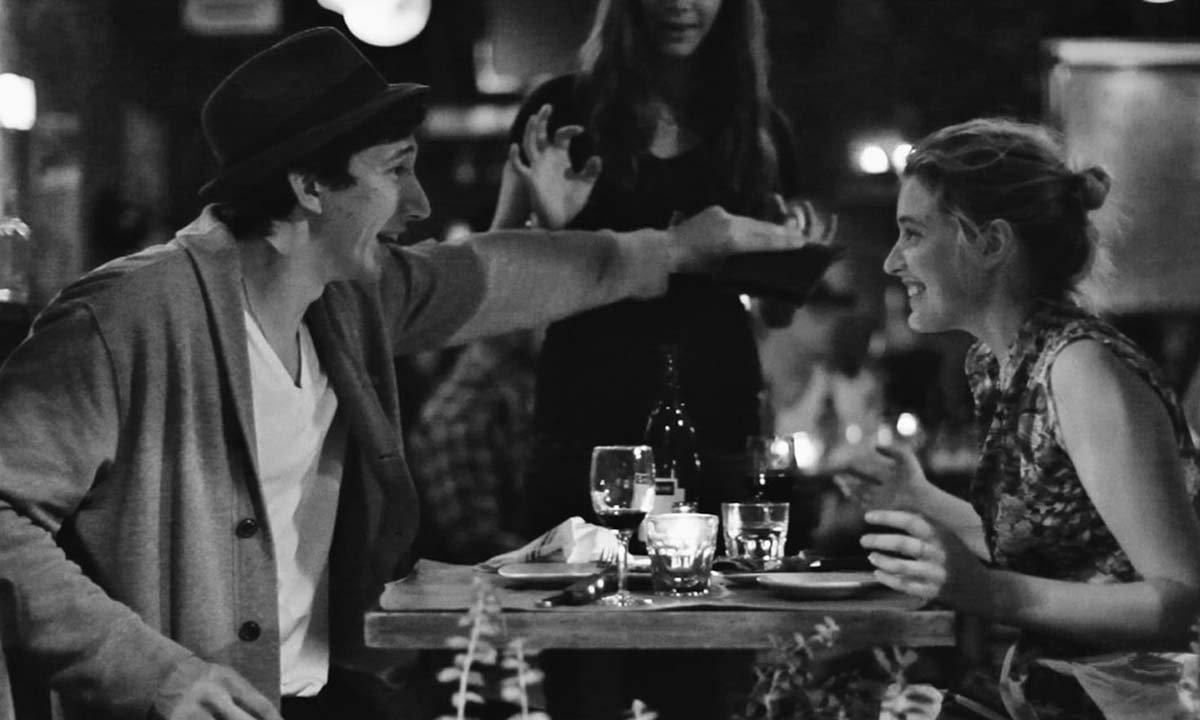 Frances Ha (Noah Baumbach, 2012)
The visual language of Frances Ha's poster and trailer promises an alienating kind of hipster sensibility, an ode to quirkiness built on mumblecore affectation and "farmer's market" irony. Director Noah Baumbach, however, rediscovers the sincerity of the original behind the inane copy in the way his New York City twentysomethings parade around like mumblecore caricatures, but laugh and suffer with pit-in-the-stomach gravitas. Theirs is a kind of hipster drag, the feigning of a communal style as a way to ensconce oneself from the solitude of cosmopolitan adulthood. Frances's non-story, played with disarming and infectious honesty by Greta Gerwig, doesn't thrive on the inside-jokeness of Brooklynite cool, but the cool of jazz, early Woody Allen, American sass, wit, and humanizing inelegance. Baumbach knows American film wins when it embraces the pedestrian-ness of its people and language. The beauty in the film isn't in the literal poesis of its words, but in the unabashed way the characters are allowed to roam around this world of non-productive play without the burden of pretty. Diego Semerene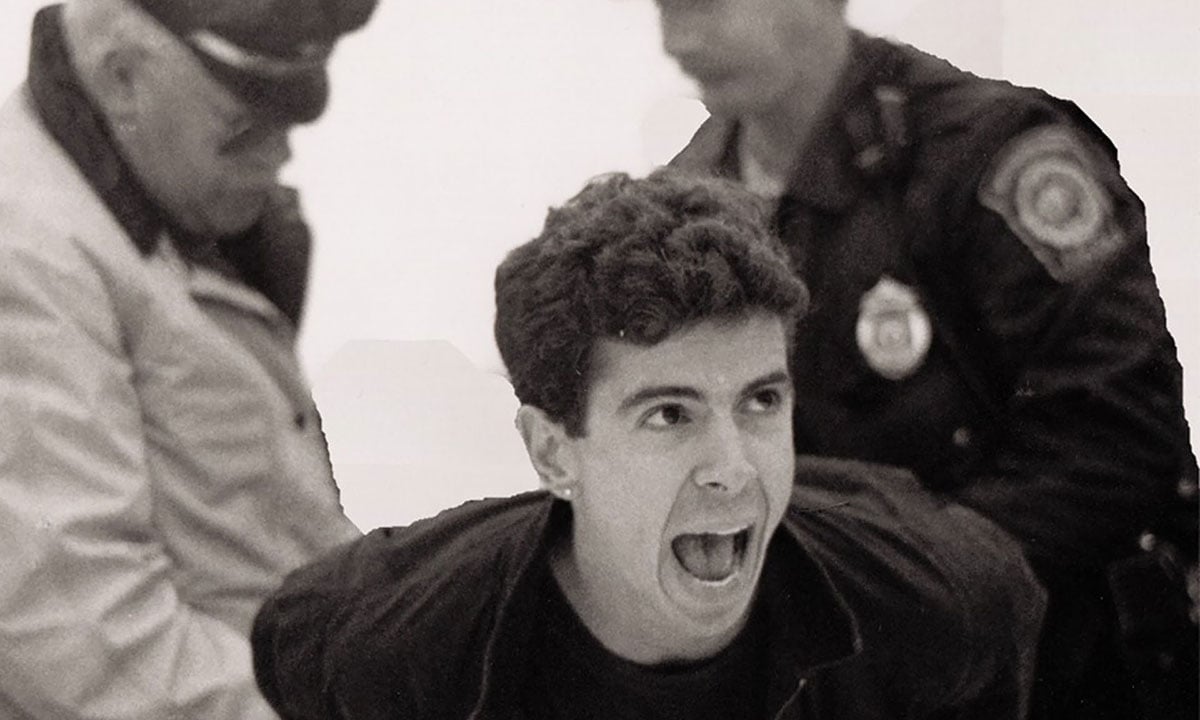 How to Survive a Plague (David France, 2011)
David France chronicled the outbreak of the AIDS epidemic writing for gay magazines in the 1980s, when mainstream press ignored the "plague." Years later, the former Newsweek senior editor, reporter, and nonfiction author amassed 700 hours of amateur camcorder footage from the period that, after being pared down to two hours, resulted in an intimate, often heartbreaking, look at New York's gay community at the time of crisis—increasingly embittered about how little was being done, divisive and decimated by mounting deaths. While feature films like And the Band Played On portrayed gay activists as backdrop for bureaucratic squabbles and moral quandaries of straight politicians and epidemiologists, How to Survive a Plague sets the record straight: no one on Capitol Hill handed down salvation; it was fought for, fiercely, as ACT UP and other activists faced down bigoted politicians, government agencies, and pharmaceutical giants, with demonstrations, sit-ins, and boycotts. By offering us a glimpse into the activists' public actions, taking us behind the scenes at their meetings, and mixing in intimate footage, of home and hospital visits, and frank "then" and "now" interviews, detailing stories of coming out and illness, France delivers a haunting time capsule that captures survival and hope as much as it does despair. Ela Bittencourt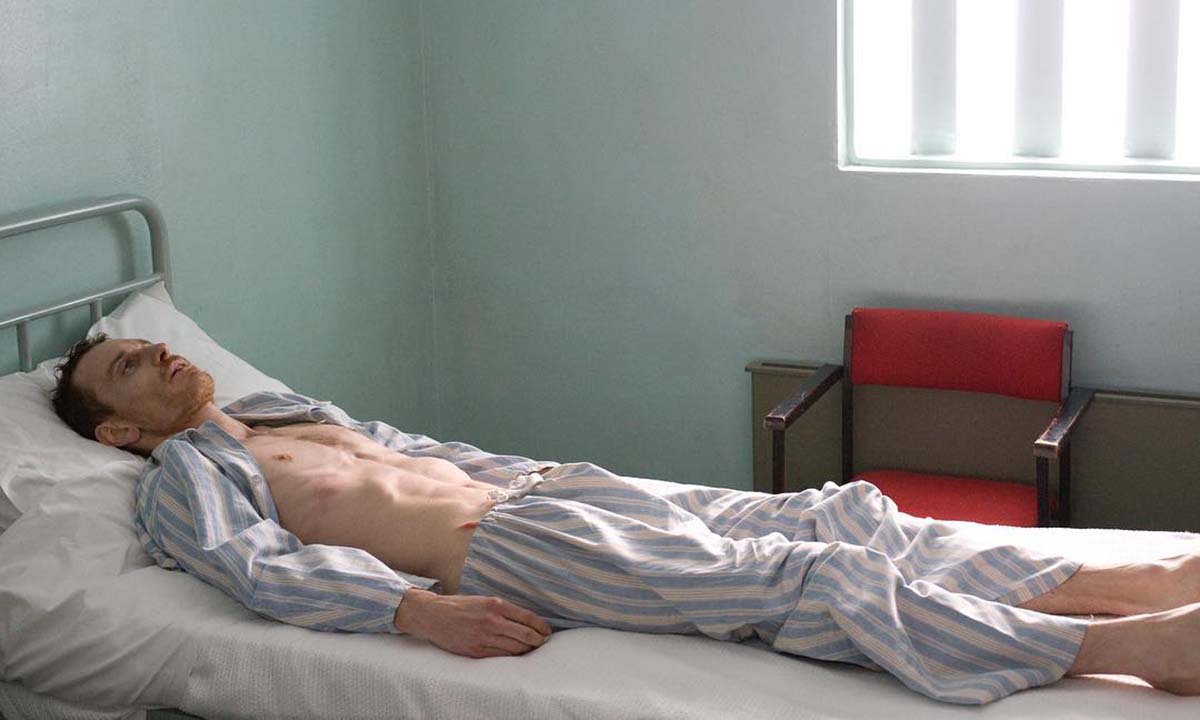 Hunger (Steve McQueen, 2008)
Hunger succeeds brilliantly in illuminating—albeit obliquely and indirectly at times—the sacrifices required by strong political beliefs, and the impact that these sacrifices have on others. It's a prison drama about the incarceration of IRA members in the HM Maze facilities of Northern Ireland, focusing largely on the 66-day hunger strike of prisoner Bobby Sands, and his subsequent death, in 1981. Visual artist Steve McQueen's feature directorial debut depicts the prisoners' struggle with prison officials as a series of formally rigorous, corporeal tableaux that isolate the physical reality of prison life from its political context, and McQueen has been accused of foregrounding the pure aesthetics of suffering at the expense of any social analysis. But Hunger can also be seen as another entry in an imprecise subgenre of contemporary English-language films that communicate the horror of war and terrorism by stripping away political concentration and narrowing in on the sheer visceral sensation of the events, whether the current Iraqi combat of The Hurt Locker or the two handheld-driven "You Are There" docudrama trauma-thons by Paul Greengrass, United 93 and Bloody Sunday (the latter also chronicling "The Troubles" in Northern Ireland). But whereas those other films communicate intensity through the adrenaline-fueled shock of mass violence, McQueen's film is principally propelled by starvation and degradation, piss and shit. Travis Crawford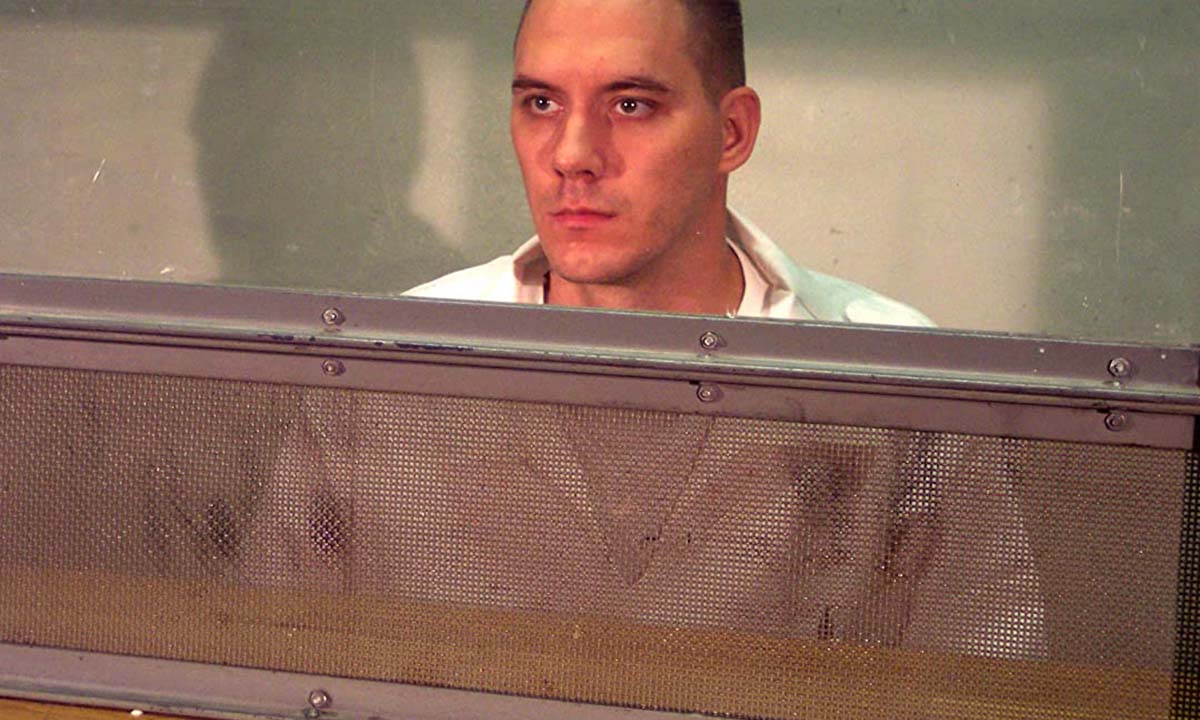 Into the Abyss (Werner Herzog, 2011)
As in his last nonfiction work, Cave of Forgotten Dreams, Werner Herzog spends time in the initial sequences of Into the Abyss looking at artifacts of human endeavor. But here, seen in a grainy police tape and on a tour led by a homicide lieutenant, they're not the relics of our ancestors' first artistic strivings, but the degraded leavings of a particularly pointless and brutal triple murder in the Houston suburb of Conroe, Texas. Wisely lacking the filmmaker's distinctive, often grandiloquent narration of his past feature-length essays (his off-camera presence is that of a probing, counterintuitive detective as he interviews the case's perpetrators and living casualties), this project may seem to hew more closely to "classic" documentary aesthetics, but it's still thoroughly shaped by Herzog's humanist passion and attention to emotional details. Conspicuously using the subtitle "A Tale of Death, A Tale of Life," Herzog is unconcerned with heaping a layer of true-crime-doc grit onto the awful, chaotic rupture of the community he's investigating, focusing on his subjects' shame, grief, and introspection, in what may be his best film since the equally compelling but substantially more comforting The White Diamond. Weber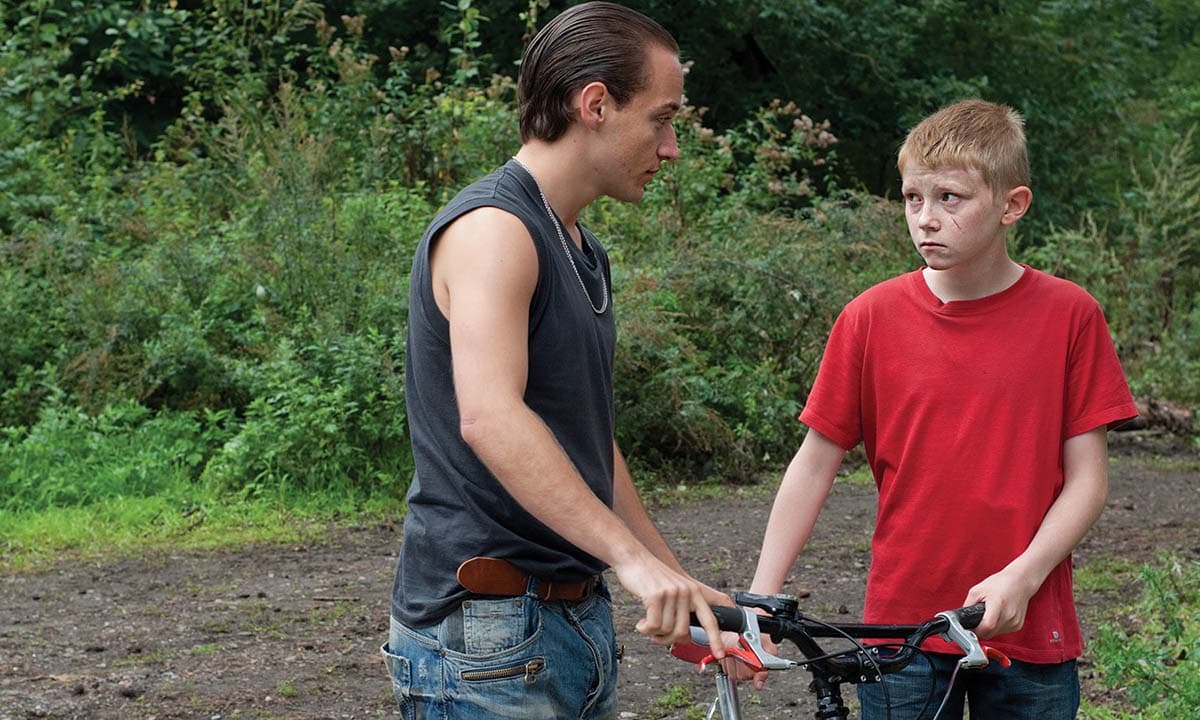 The Kid with a Bike (Jean-Pierre and Luc Dardenne, 2011)
Like all of Jean-Pierre and Luc Dardenne's profoundly humane films, The Kid with a Bike isn't without its allegorical implications. It's in the heartbreaking embrace Samantha (Cécile de France) gives 11-year-old Cyril (Thomas Doret) inside her car, a pieta of sorts that evokes the equally hungry bear hug forced on Gillian Anderson toward the end of Ursula Meier's similarly themed Sister. It's in Doret's wild child, as viscerally single-minded as Igor, Rosetta, Bruno, and Lorna before him, pushing throughout the film a bike whose weight could be that of an enormous cross, a reminder of all that he's inherited from a father he refuses to believe no longer wants him. And it's finally in a frightening and heartbreaking scene that's practically a test of the audience's faith in matters that extend far beyond the spiritual: Having been doomed by fate to what would seem to be a life of trading hurt for hurt, Cyril falls from a tree and is seemingly resurrected from what looks like certain death, and in the sharpest cut to black we feel not only his life's agony, but his relief at having been given a chance at rediscovering his essential goodness. Gonzalez
Let the Sunshine In (Claire Denis, 2017)
Time has steadily eroded the patience of—and prospects for—the artist and divorced mother played by Juliette Binoche in Claire Denis's funny, sad, and capacious encyclopedia of dashed expectations and missed opportunities. Cinematographer Agnès Godard, Denis's longstanding collaborator, captures Paris with an autumnal radiance that's nonetheless a bit cramped and shadowy; this, along with the steady drumbeat of men who Binoche's Isabelle is lustful, hesitant, and disdainful about, suggest that Paris is no longer the world of possibilities it once was for Let the Sunshine In's heroine. The director, working with the novelist Christine Angot as a co-writer, devotes herself almost exclusively to Isabelle's romantic travails, largely eliding her roles as a worker and a mother. This slyly radical act of structural generosity, full of diamond-cut edits that may span hours or weeks, yields a symphonic study of conflicting and perhaps irreconcilable desires, every note of which is distinctly legible on Binoche's face. Denis's most unassuming masterpiece deftly translates Isabelle's anger, frustration, lust, and hope into a film that's as wise as it is bittersweet. Christopher Gray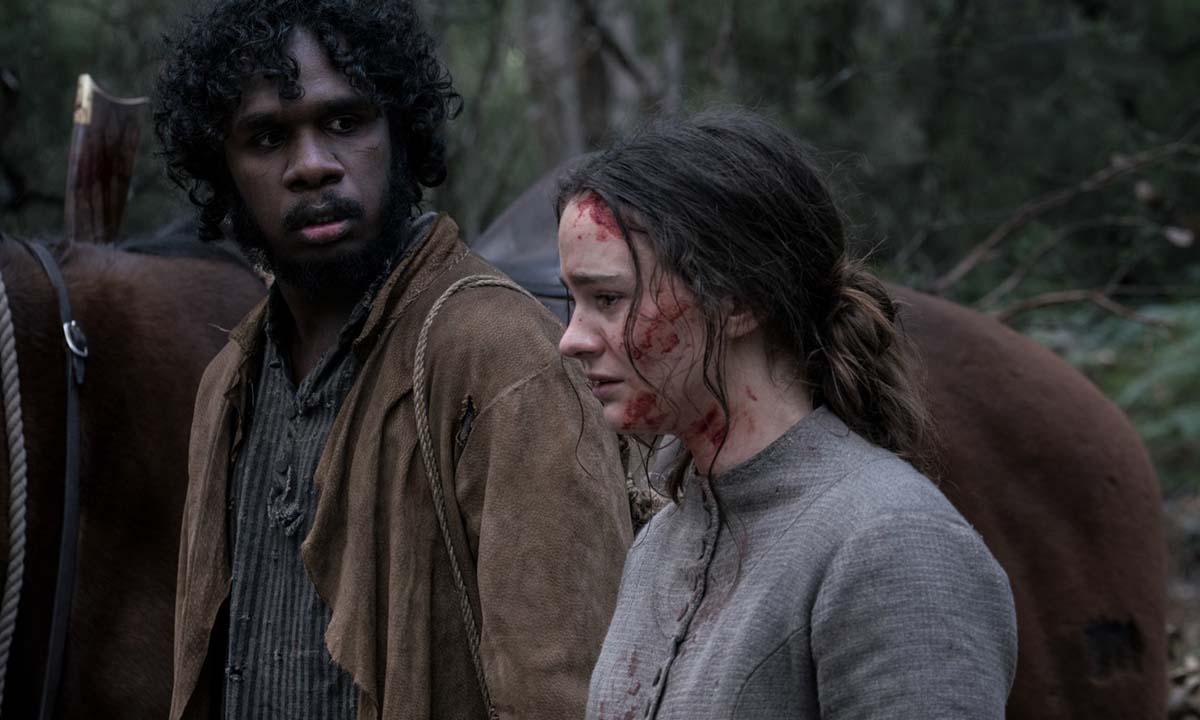 The Nightingale (Jennifer Kent, 2018)
Jennifer Kent's follow-up to The Babadook failed to gain a fraction of the exposure of her breakout hit, yet in nearly every respect it expanded upon her thematic and aesthetic abilities as a filmmaker. This period Australian western isn't just a tale of revenge, but also a study of the intersecting lines of conflict of gender, race, and colonialism. Irish convict Clare Carroll (Aisling Franciosi), seeking revenge against Lieutenant Hawkins (Sam Claflin) for raping and torturing her, teams up with the Aborigine "Billy" Mangana (Baykali Ganambarr) to fight the British who colonized both their lands, only for Clare to reveal her own racism at every turn. As in The Babadook, The Nightingale presents a woman who's both victim and perpetrator of a monstrous mindset, replacing allegorical horror for that of a literal and historical sort. Undeniably brutal, the film nonetheless marks one of the most scathingly critical westerns of the modern era. Jake Cole
Nobody Knows (Hirokazu Kore-eda, 2004)
Loosely based on a real-life event known in Japan as the "Affair of the Four Abandoned Children of Nishi-Sugamo," Hirokazu Kore-eda's Nobody Knows tells the story of four children left to fend for themselves in a small Tokyo apartment when their mother abandons them. Anchored by a physically unsettling and emotionally complex performance by Yagira Yuya as Akira, the film continues to elaborate on the affecting, memory-obsessed themes that run throughout the director's Maborosi and After Life. It's a film of serene composition whose graceful and emotional narrative takes the pulse of a nation through the tragedy of one family. By film's end, Akira is no longer cooking beef stew for his siblings, and in one of the film's more casually devastating sequences, his younger brother, Shigeru (Kimura Hiei), is seen chewing on a scrap of paper. It's obvious how far they've fallen, and though they do not have any money (or electricity…or water), they somehow manage to create happy memories. This point is at the heart of film, which should not be seen as a condemnation of the society that neglects these children but a meditation on the solace, comfort, and rapture of familial togetherness. Gonzalez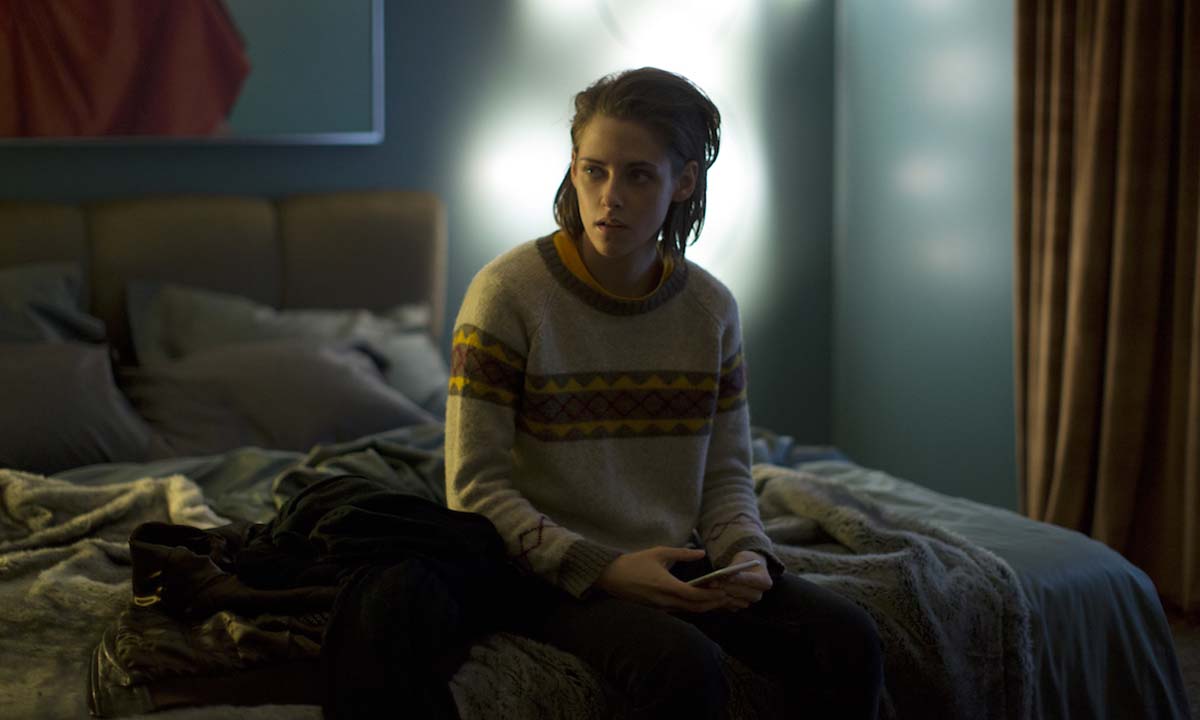 Personal Shopper (Olivier Assayas, 2016)
Kristin Stewart shops, Olivier Assayas buys, and cinephiles everywhere throw away the receipt. Assayas's latest and potentially greatest indulgence in diva worship seems rigged to pin Stewart like a butterfly in cinematic isolation for as long as the apparatus can get away with it. Stewart stars (and rarely has the word "stars" felt so inadequate) as a spiritual medium moonlighting in Paris as a buyer for a hangry fashionista, and desperately trying to come into contact with her recently departed twin brother. Filmed in a sense like an exorcism of its leading player's own fame-making turns in pop-horror blockbusters, the stages of grief embodied throughout Personal Shopper are at once redolent of funereal urban ennui and wrapped too tight. By the time Stewart is spending the film's thrilling and entirely dialogue-free central act nervously trading texts with "Unknown Caller," Assayas has encroached fully upon her space while depicting her, in every sense, alone. Not since Kyoshi Kurosawa's Pulse has a ghost story more closely replicated the anxiety of modern communication. And not since Vertigo has the act of dressing up felt so illicit. Eric Henderson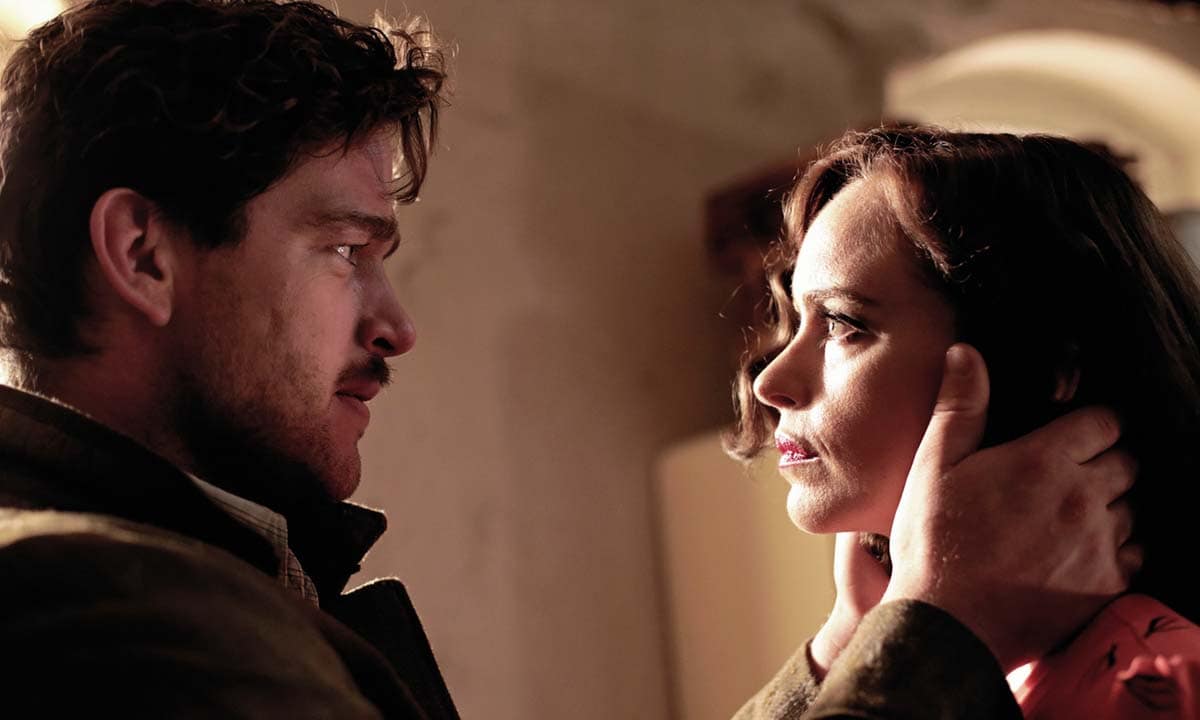 Phoenix (Christian Petzold, 2014)
Christian Petzold's seductively allusive Phoenix shuttles its heroine, a concentration camp survivor named Nelly (Nina Hoss), through a series of feminine representations from the history of postwar art cinema—first the bandaged blank slate of Eyes Without a Face, then the Madeleine of Vertigo, and finally Fassbinder's headstrong Maria Braun. That each version of Nelly is more human, more whole, and more infused with agency than the former points to the deeply sympathetic perspective of Petzold's pulpy historical essay, which pinpoints in its iridescent lead character a potent allegory for Germany's perennial push-pull between collective repression and self-reckoning. If Beats Being Dead and Barbara navigated other national maladies with a distance that bordered on the academic, Phoenix wraps its insights in the tantalizing shape of a romantic suspense thriller, one lent a lushness redolent of Hollywood's Golden Age via the voluptuous cinematography of Hans Fromm, an elegantly uncluttered Stefan Will score, and the screen-filling fluctuations of Hoss's battered, then reconstructed, then renewed face. Carson Lund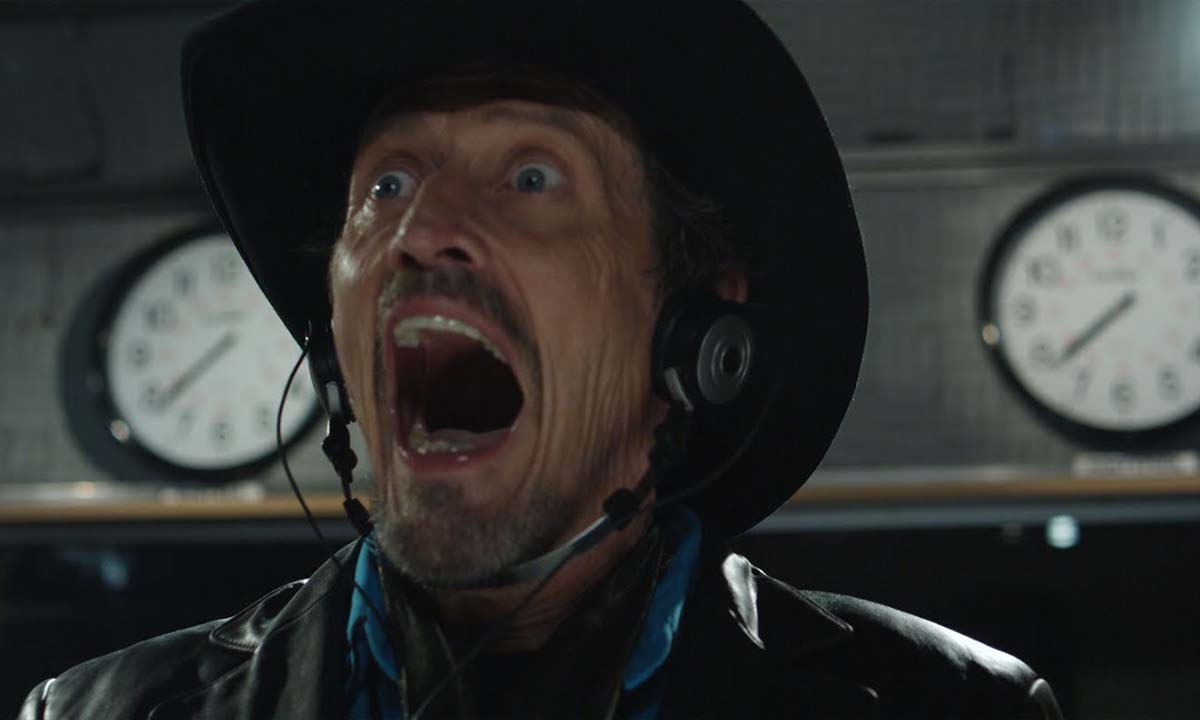 Pontypool (Bruce McDonald, 2008)
As rabble-rousing talk radio host Grant Mazzy, Stephen McHattie has a voice like a baritone snake, equal parts silky and sinister, and it's very pointedly the main attraction of Bruce McDonald's Pontypool. When his A.M. gig reporting school closings and interviewing clownish local theater troupes is interrupted by reports of unruly mobs tearing people to shreds with their mouths, he and the radio station's producer and technician must sense of the apparent mayhem brewing outside, the cause of which eventually turns out to be the spoken word itself. Oliver Stone's Talk Radio by way of George A. Romero, the film implies that terms of endearment, baby gibberish, and military-related talk—all of which seem to be particularly contagious—have been so misused as to have dangerously lost all meaning. Nick Schager
Queen of Earth (Alex Ross Perry, 2015)
Alex Ross Perry has already played around remarkably from an arsenal of stylistic options, and utilized offbeat comedy like some generic form of Bondo, filling out the unexpected spaces and cracks of his movies. And crack is what Elisabeth Moss does spectacularly in Queen of Earth, in which two women suffer each other's love and friendship on two consecutive summer retreats to an isolated lakeside chalet. In the "present" trip, Catherine (Moss) is reeling from the loss of her father and fresh from a breakup. But it's a stasis regularly interrupted by flashbacks to Virginia (Katherine Waterston, easily Moss's equal). The volley of their strategic psychological gamesmanship is, in every sense of the word, hysterical, a confused cross between Roman Polanski's "Apartment Trilogy" and It's Always Sunny in Philadelphia's Sweet Dee telling the Waitress: "I know, I hate you too! But that's how girls are. We're catty and back stab." Which would be enough in itself, but is elevated further through Perry's open-source relationship with his influences (The Shining, Persona, and so on) aligning symmetrically with Catherine's dissociation. Henderson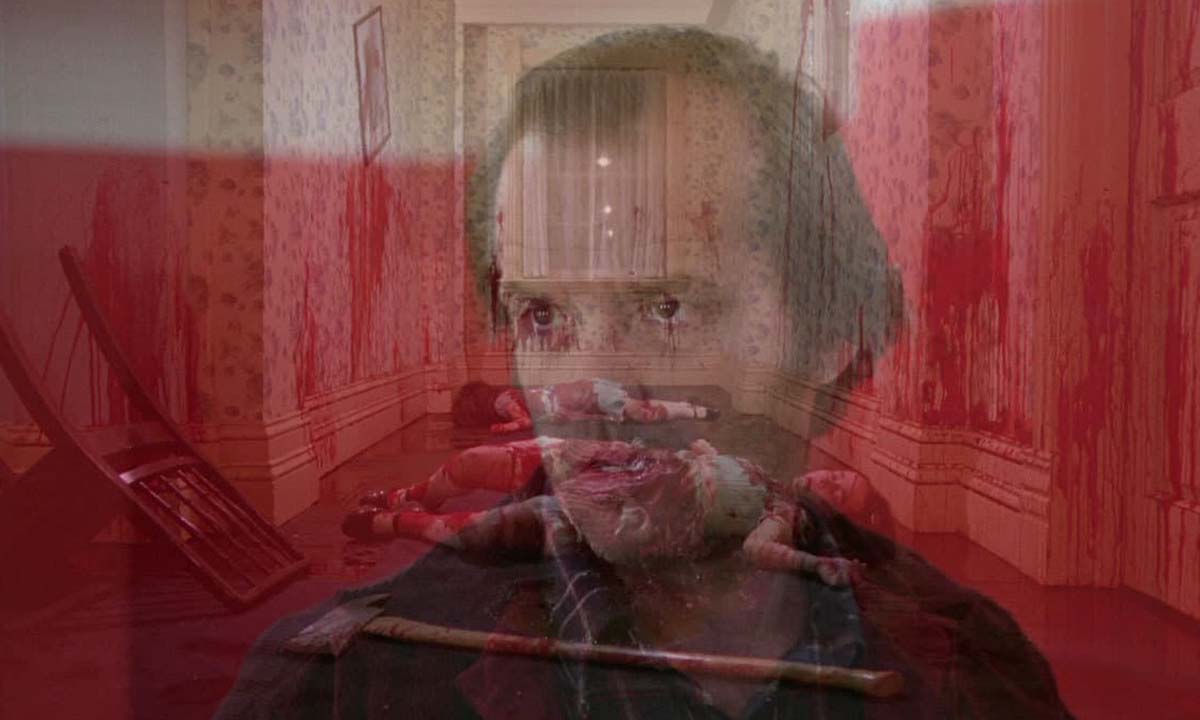 Room 237 (Rodney Ascher, 2012)
Rodney Ascher's visual essay is a dizzying wall of sound and visuals that simultaneously bolsters and slyly subverts the sometimes batshit-crazy readings a group of off-camera interviewees have on The Shining, exposing Stanley Kubrick's classic as one of cinema's great white elephants. Despite Ascher's committed, profoundly empathetic sense of montage, collaging as he does footage from more than just Kubrick's cannon to give credence to his subjects' theories, sometimes multiple ones at once, the point of Room 237 isn't whether you think The Shining is a treatise on the genocide of Native Americans, the Holocaust, or an epic admission on Kubrick's part that he staged the Apollo 11 moon landing. And it isn't about why we continue to lose it at the movies so much as it is a portrait of an elusive, megalomaniacal artist and brilliant con man whose work remains a siren's call for the like-minded obsessive compulsive. Intentionally or not, Ascher reveals that the desperation with which people attempt to assign meaning to The Shining only corroborates Dick Hallorann's belief in the film that there's nothing in room 237 at the Overlook Hotel—except, of course, the stuff of our wildest imaginations. Gonzalez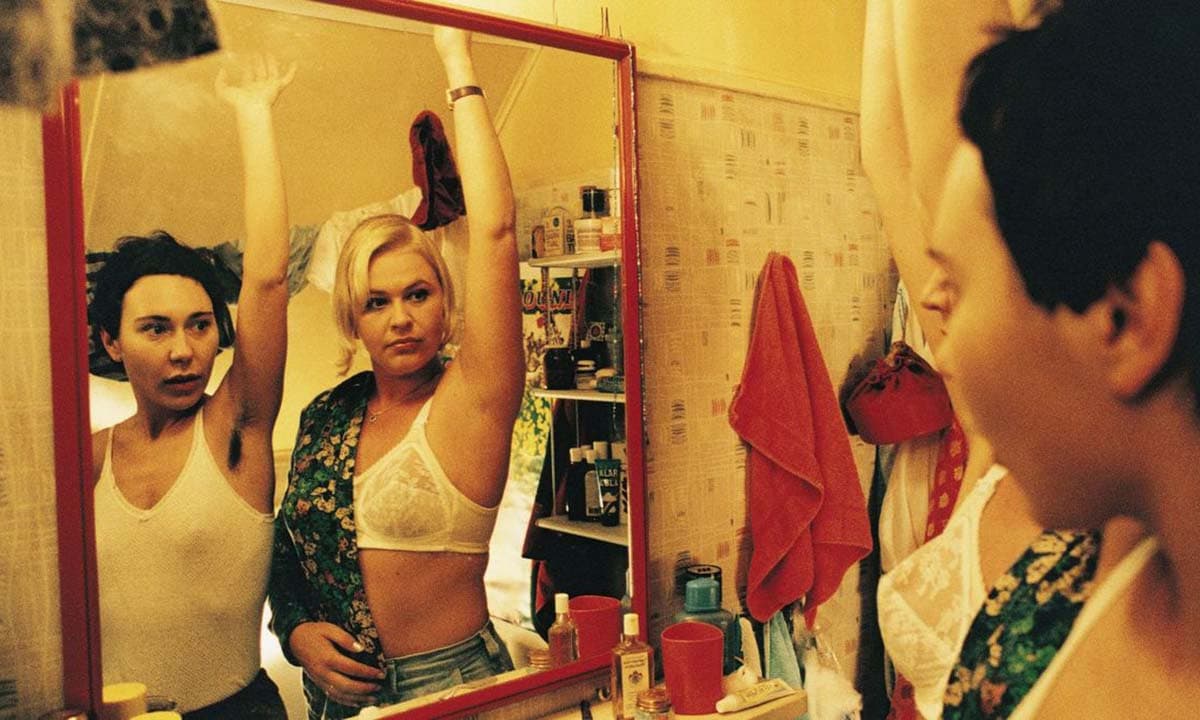 Together (Lukas Moodysson, 2000)
Walden Two's narrator specifically blames the failure of T.E. Frazier's Walden Two on the commune's refusal to change the world "outside." Much of the action in Together takes place indoors. Though the pawns in Moodysson's experiment celebrate the death of Spain's Franco, their disconnection from the exterior world is strangely passive. Lukas Moodysson criticizes those too far to the left and suggests that the success of group homogenization (and communism itself) will be compromised as soon as personal interests take over. Walden Two is as classic a behavioral primer as it is a fantastical farce on the sacrifice of personal freedom. Together similarly admonishes its creatures of discomfort for their fear of the outside world and their disrespect for individual choice and preference—sexual, cultural, and political. The film doesn't seek to destroy its group as much as it suggests that hippies and their bourgeois "enemies" should meet somewhere in the middle. Moodysson may not know where the middle lies but the film's liberating, snowy finale is at least hopeful and ripe with possibilities. Gonzalez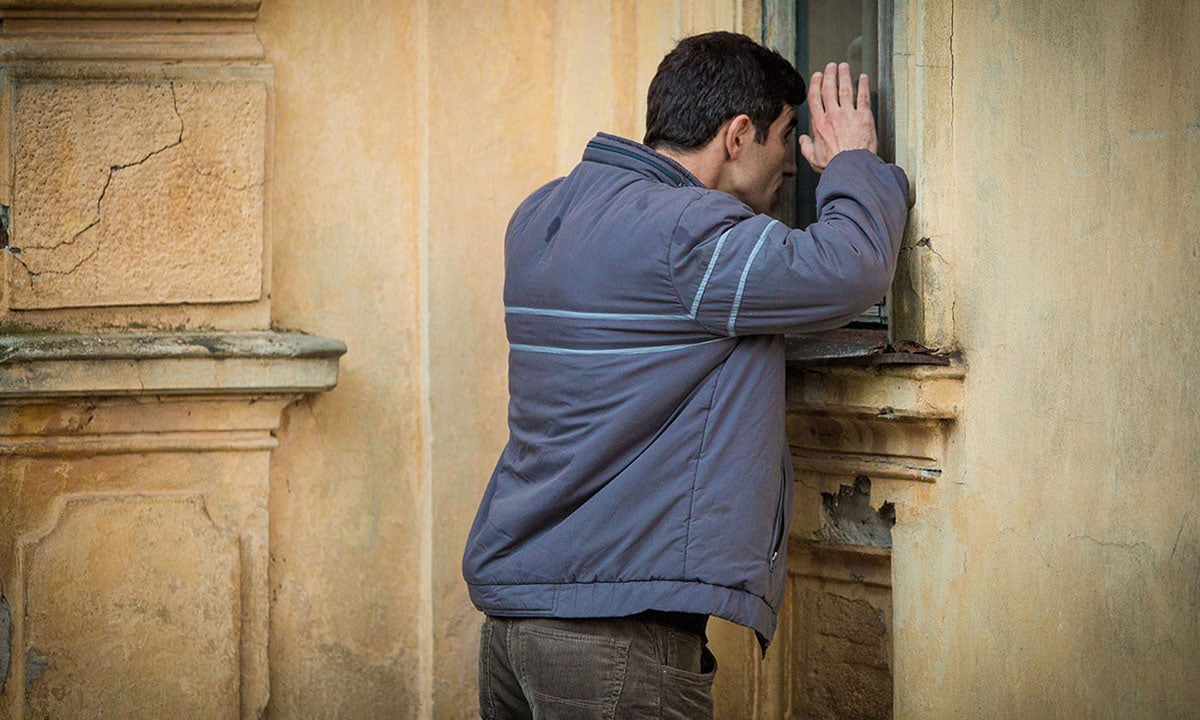 The Treasure (Corneliu Porumboiu , 2015)
A (literal) excavation of Romanian history, Corneliu Porumboiu's The Treasure explores a single, unremarkable plot of land (it had previously served as a kindergarten, steelworks, brickworks, and bar, but now lies empty and abandoned) as a microcosm of a nation's variegated past and desultory present. With meticulous pacing and rigorously composed long shots, Porumboiu develops an ever-so-subtle suspense as we observe a trio of down-on-their-luck men equipped with metal detectors comb the land for loot supposedly buried there by a wealthy ancestor before the country's communist takeover. The meticulousness of Porumboiu's form provides ironic contrast to the hapless bumbling of his characters, creating an abiding air of melancholy deadpan that's relieved only by the film's jarringly triumphalist final image, a swooping crane shot that soars up to the heavens. After so long staring at the ground, simply looking up can feel like liberation. Keith Watson
Y Tu Mamá También (Alfonso Cuarón, 2001)
Part penetrating drama, part randy sex comedy, Alfonso Cuarón's road trip fantasy Y Tu Mamá También was a blast of sheer liberation the likes of which is rarely, if ever, seen in American cinema. Much was made about the volume of all-clothes-barred sex scenes, but the film isn't merely an excuse to stage the down-and-dirty escapades of its two horny teen heroes (Gael García Bernal and Diego Luna). Cuarón instead probes into the emotions masked by youthful carnal pursuits of the opposite sex, revealing a lot of bumpy truths in the journey from adolescence to adulthood that films like American Pie wouldn't know what to do with. The film begins with an infectious jubilance but winds up at a merciless crossroads of confusion and shame. Chuck Rudolph
If you can, please consider supporting Slant Magazine.
Since 2001, we've brought you uncompromising, candid takes on the world of film, music, television, video games, theater, and more. Independently owned and operated publications like
Slant
have been hit hard in recent years, but we're committed to keeping our content free and accessible—meaning no paywalls or fees.
If you like what we do, please consider subscribing to our
Patreon
or making a
donation
.