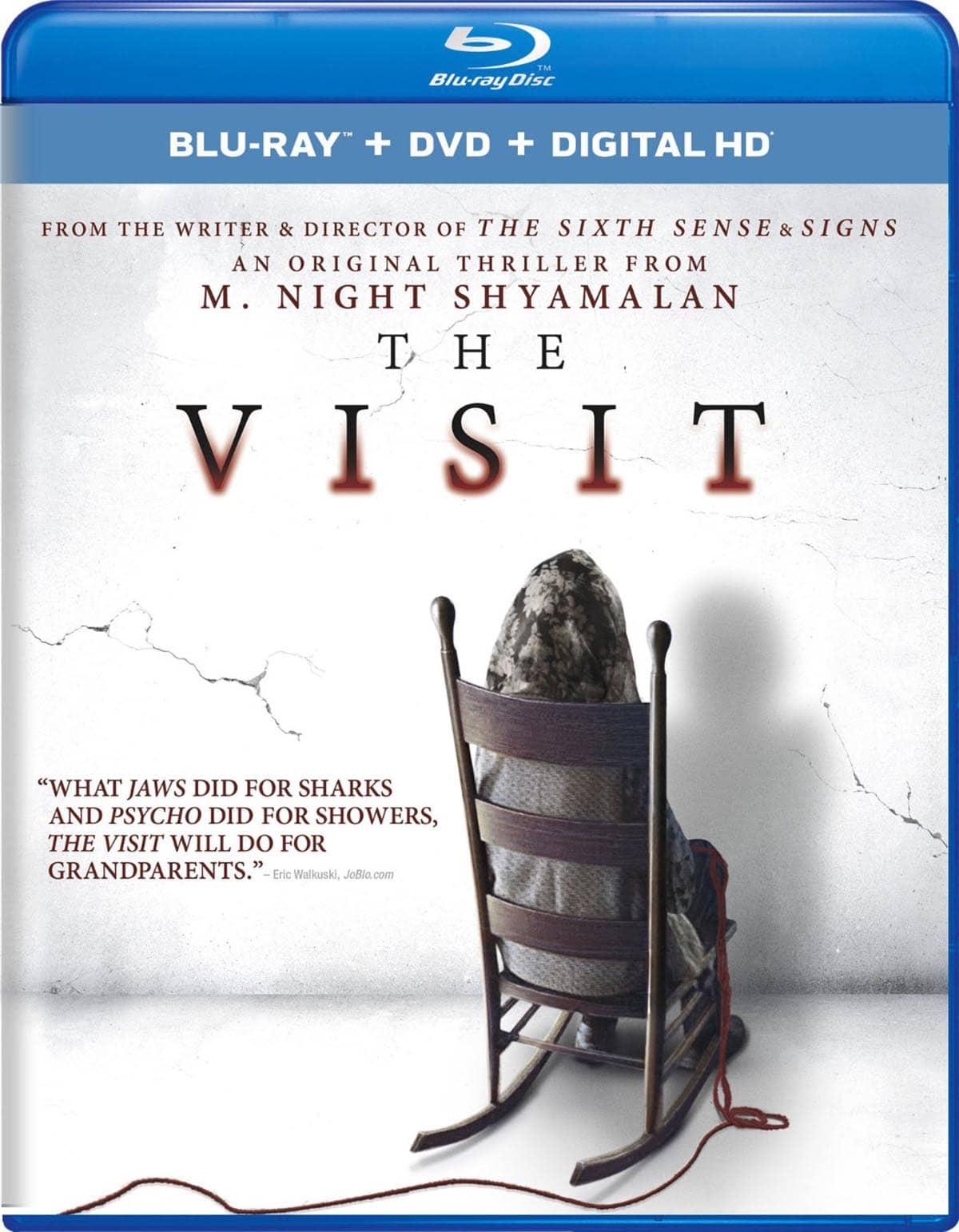 Within the broader discourse, the name of M. Night Shyamalan is something like mud, a fate that would be too cruel even to befall countless Hollywood hack directors who, time and again, prove that they can do less with more. Shyamalan ennui, which began to afflict the peanut gallery around the time of Lady in the Water's disappointing receipts, and went into overdrive with the gargantuan (and allegedly star-ego-dominated) After Earth, hangs over Shyamalan conversations like a foul smoke. Ridicule pursues his quirky characters, his penchant for alarming twists, even his name.
Through all of this, the most massive production budgets fail to dilute Shyamalan's personal concerns. Beneath his trademark narrative gamesmanship one finds an unapologetically emotional filmmaker, fascinated above all by the adolescent phase. The youths and young adults central to his stories are beset by traumas and trials that would overwhelm any ordinary grownup. Children are dropped into catastrophes and hells and all that's asked of them is that they grow up fast or die. Famous (or notorious) for the third-act rug-pull, Shyamalan should be better known for the way he uses story-based surprises as a misdirection that leaves us vulnerable to character surprises; his scripts plant the seeds for the latter well in advance, right under our noses, only to spring their own trap when we're too busy dealing with the fallout from the Big Twist.
If the personal aspects of Shyamalan's art cannot be completely obliterated on the blockbuster scale, it follows logically that a truly tiny film like The Visit, which was shot for even less money than his 1998 sophomore feature, Wide Awake, distills his concerns into a potent essence. Ostensibly a creepy tale redolent of things that go bump in the night, The Visit is little else if not a document of Shyamalan working through anxieties about family, self-esteem, and the difficult task of reaching into oneself to extract something worthwhile.
It's also one of his sharpest and most visually elegant movies. Ostensibly an entry in the blighted found-footage horror subgenre, The Visit arguably looks too good to pass for the genuine article, but it's actually a relief to be freed of the expectation to hold it to a deliberately low standard. Put another way, intentionally poor quality is such a drag on so much of the found-footage genre that Shyamalan's decision to ignore this dubious make-ugly convention frees him to make a real movie, and frees us to enjoy it.
The semi-pro quality has an alibi: teen auteur Becca (Olivia DeJonge), accompanied by her younger brother, Tyler (Ed Oxenbould), is filming a week-long stay with the siblings' grandparents, whom they've never met, due to a long-ago family rift. Before long, things go awry, as their grandparents seem at first a little off, then a lot. The Visit looks good because, for most shots, Becca controls the camera with an inquisitive eye and a steady hand.
It's the tension between the gifted amateur and the seasoned professional that gives The Visit no small amount of its fascination, as Shyamalan essentially makes two movies in one, mobilized by a right-brain/left-brain split: As various cameras capture the action and the atmosphere in and around the quaint Pennsylvania homestead, the movie doesn't entirely withstand scrutiny with its home-movie conceit, but what causes The Visit to lose authenticity points is precisely, paradoxically, what puts meat on its bones as a genre effort. It's a treehouse by Frank Lloyd Wright, or a paper airplane conceptualized by Elon Musk; as always, Shyamalan exhibits a sharp, Hitchcockian eye for using screen space and building suspense. As the house of banal comfort makes an about-face to become a house of horrors, the writer-director's sense of balance and clean, architectural lines pays off backward and forward.
Being a horror thriller of a decidedly non-supernatural bent, The Visit almost can't help but disappoint as it enters the high-stakes final act. One of Roger Ebert's most common complaints about Hollywood movies is that, in their final 15 or 20 minutes, they would too often discard fascinating character business in order to observe dutifully foreordained requirements of the story. While we work overtime to steel ourselves for what's sure to be a gauntlet of frights along the home stretch, hidden in plain view is a multi-purpose story of a girl trying to repair a ruptured family, a couple of kids using a clean break from their routine to examine the kind of absentee-father trauma they didn't know they were dealing with back home, and (in a novel development, at least for this genre) two young people learning to care for an elderly couple who may no longer know how to care for themselves.
In other words, The Visit tells a rich story about adolescents tested by the anxiety to perform as adults and to meet expectations far beyond their comfort zone. When the movie takes its final turn and embraces its horror cover story, all previous nuance falls away, save for one reprise of the "swing away" moment from Signs, a character victory that's nearly as disturbing as anything else that happens at the film's grisly double-climax. The finale may feel like a bit of a betrayal, but it's been a few years since a Shyamalan film felt like it really mattered to its writer-director, and it's nice to be reminded of why we once, almost in unison, had cause to hoist him over our shoulders and carry him along the parade of Hollywood's renewal.
Image/Sound
As it was shot on the prosumer Canon EOS C300, the tech on The Visit is objectively a step down from the kind used to make After Earth and The Last Airbender, but within the context of the script's premise (it's all being filmed on a teen's camcorder and webcam), you couldn't ask for a better-looking movie than what M. Night Shyamalan has made here. Universal's Blu-ray presents the exact effect of the director's "no-budget" conceit with meticulous care, preserving the clarity of the image as well as its liabilities. The sound mix is also top-notch, not showing off too much with unnecessary surround gimmicks, ably managing quiet-loud strategies employed in the name of giving us a good scare when necessary.
Extras
A lightweight parcel indicating the minimal effort, and the gentlest tip of the hat to The Visit's robust box-office performance. All supplements (deleted scenes, photos attributed to Becca's character, an alternate ending) rate as trinkets; comparatively, the making-of featurette, clocking in at a hair under 10 minutes, anchors this bundle of feathers. The featurette is a job fairly done, if not thrilling. Given Shyamalan's resilience and peculiar career trajectory, one might hope for a leftfield voice to dig below the surface; for example, an hour-long Marc Maron drill-down would have been thrilling since, if anyone's Hollywood career warrants a title-by-title inventory and inspection, it's Shyamalan's. Instead, at fewer than 600 seconds, we get the equivalent of an elevator pitch.
Overall
With a sharp, smartly spooky tale, the experience of which isn't unlike being chucked into Grandma's oven, Universal's Blu-ray for The Visit regrettably chooses to dodge burning questions, such as why M. Night Shyamalan's move from strange white-elephant art to equally strange termite art, and why such a move should be taken as a positive step (it certainly seems to be). And that's just for starters. That disappointment aside, the disc's picture and sound presentations are aces. You'll want the lights down low for this one.
Score:
Cast:
Kathryn Hahn, Olivia DeJonge, Ed Oxenbould, Deanna Dunagan, Peter McRobbie, Celia Keenan-Bolger, Samuel Stricklen
Director:
M. Night Shyamalan
Screenwriter:
M. Night Shyamalan
Distributor:
Universal Studios Home Entertainment
Running Time:
94 min
Rating:
PG-13
Year:
2015
Release Date:
January 5, 2016
Buy:
Video
If you can, please consider supporting Slant Magazine.
Since 2001, we've brought you uncompromising, candid takes on the world of film, music, television, video games, theater, and more. Independently owned and operated publications like
Slant
have been hit hard in recent years, but we're committed to keeping our content free and accessible—meaning no paywalls or fees.
If you like what we do, please consider subscribing to our
Patreon
or making a
donation
.