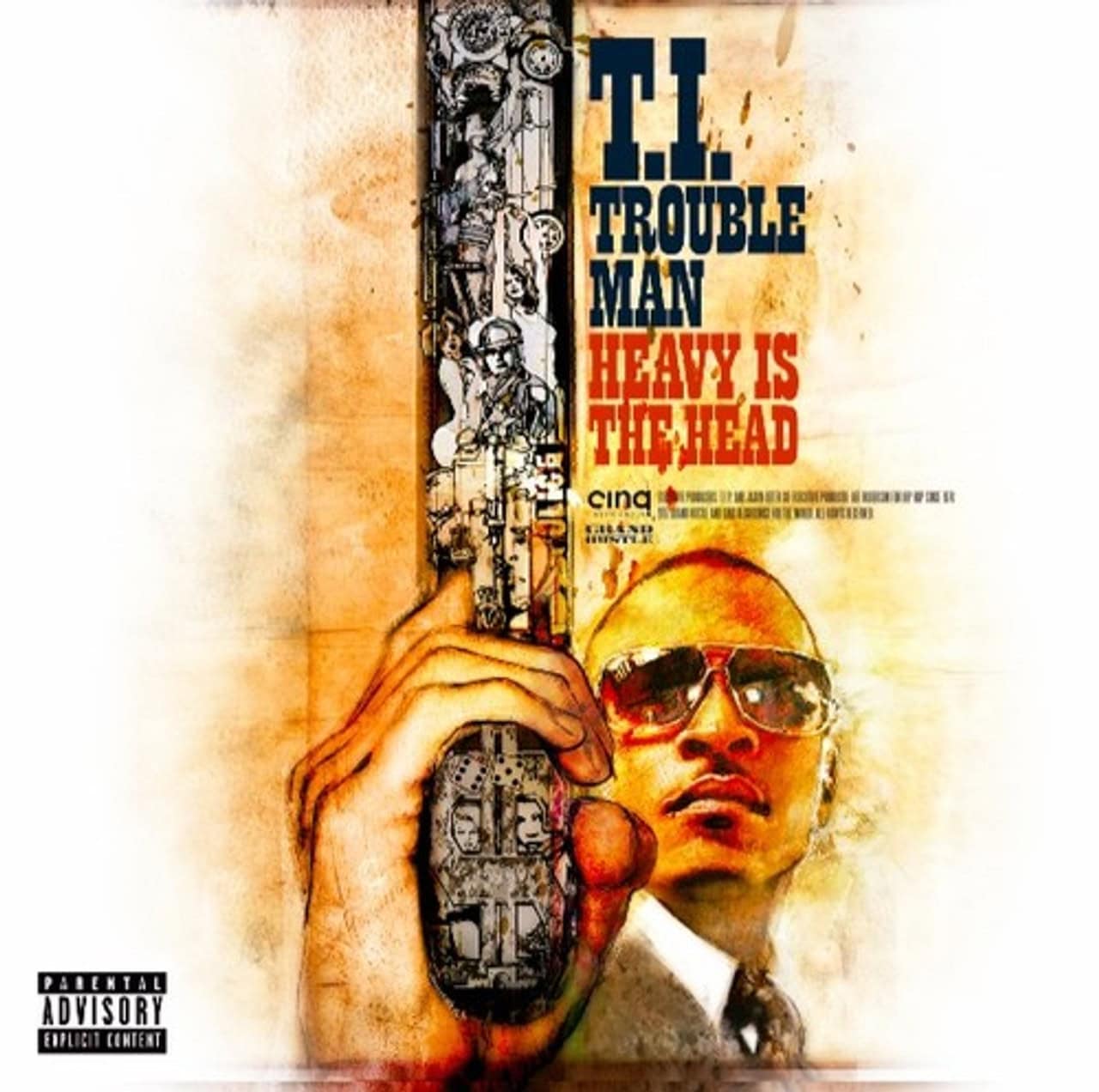 Trouble Man: Heavy Is the Head starts promisingly enough. "The Introduction" is classic T.I.: the oil-slick sneer, the hiccoughing "Rubber Band Man" vocal tic, and a slick beat by DJ Toomp, the maestro behind the hit "What You Know." But the problems begin on the very next track: "G Season" is a perfectly serviceable gangsta strut that suffers from the anonymity of T.I.'s verses ("Getting blown like a blunt" is a particular lowlight), especially in comparison with the squalling electricity Meek Mill brings to his cameo. Over the course of Trouble Man, T.I. leans to an alarming extent on the abilities of his collaborators: A$AP Rocky's stoned bluff on "Wildside," Lil Wayne's lascivious drawl on the club-ready "Ball," or R. Kelly's croon on romantic paean "Can You Learn."
Just after T.I. dropped "Sorry," the album's sixth promo single, last month, he jokingly acknowledged in an interview that André 3000's guest verse had rather outshone his efforts. At the time, it seemed like a good sign that Tip could coax that thrilling liquid nitrogen flow, not heard enough these days, from Dre. But listening to Trouble Man in its entirety, it soon becomes apparent that the single was symptomatic of a wider malaise: The tracks where there's no guest to ramp up T.I.'s rather one-dimensional performances come off as dull.
It's a sad state of affairs that the man who could justifiably proclaim himself rap royalty on 2006's King now sounds so diminished, but the tracks for which he takes full responsibility, like the leaden "The Way We Ride" and the dire "Cruisin'," are almost invariably forgettable. During the publicity campaign for Trouble Man, T.I. bigged up the belligerent "Who Want Some" as the album's "What You Know," but nothing much here compares favorably even to the score-settling bravado of 2010's "I'm Back," never mind his 2006 peak. And this is without even mentioning the execrable "Guns and Roses," a truly diabolical Pink-assisted ballad that's hard to believe was committed to record by the same man who released Trap Muzik. The one-time King of the South makes himself scarce on this anonymous and occasionally mawkish effort.
Score:
Label:
Atlantic
Release Date:
December 18, 2012
Buy:
Amazon
If you can, please consider supporting Slant Magazine.
Since 2001, we've brought you uncompromising, candid takes on the world of film, music, television, video games, theater, and more. Independently owned and operated publications like
Slant
have been hit hard in recent years, but we're committed to keeping our content free and accessible—meaning no paywalls or fees.
If you like what we do, please consider subscribing to our
Patreon
or making a
donation
.