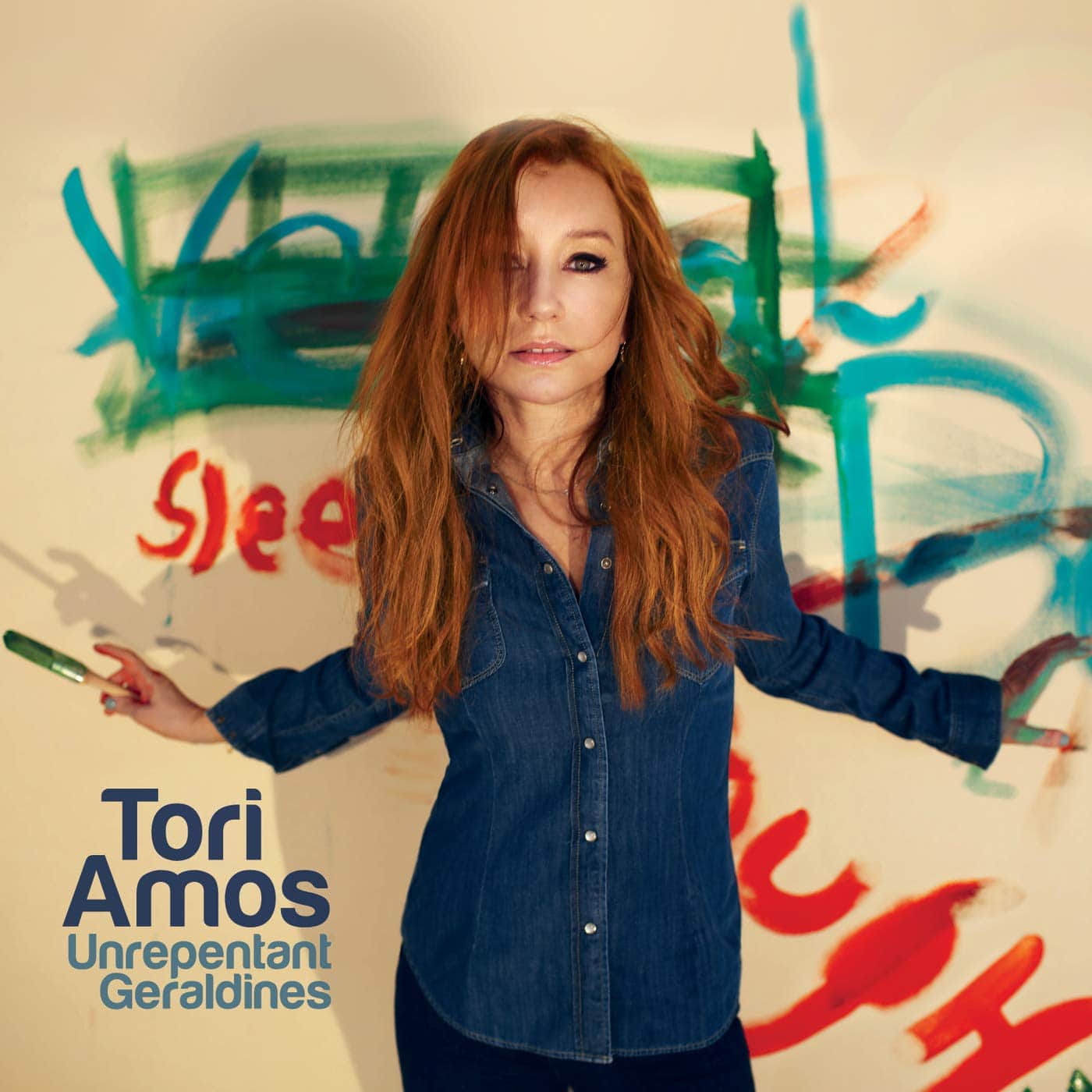 Unrepentant Geraldines has been touted as Tori Amos's return to "contemporary pop" after a pair of more classically inclined releases and a stage musical in London, though that's a bit like calling Jonathan Glazer's willfully abstract Under the Skin a summer tent pole. If Amos ever satisfied the demands of anything resembling contemporary pop, she's left those days long behind. In recent years, the singer-songwriter has consistently flouted commercial expectations in ways that have made her work both exciting and, at times, unlistenable.
Amos claims that Unrepentant Geraldines was inspired by her "experiences with visual art." She's always been visually influenced (Strange Little Girls and American Doll Posse are partly works of visual art themselves, both indebted to Cindy Sherman), and indeed, the new album is ripe with imagery, all of it related in some way to womanhood, Amos's perennial and most fruitful subject. The lyrics here are much less stark than those on Little Earthquakes though, in many cases taking a turn toward folkloric, as on the Americana-infused lead single "Trouble's Lament," a Faustian saga about a girl who's fallen into danger. In both genre and storytelling technique, Amos shifts toward some new ground throughout, but there's a fundamental lack of urgency that once made anguished high school kids feel like she was talking directly to them.
The better songs are more clearly autobiographical. "Wild Way" is a simple ballad by Amos's standards, but her delivery stings with the lived experience of her own 16-year marriage: "I hate you, I do, I hate that you're the one who can make me feel gorgeous." More biting (and more navel-gazing) is "16 Shades of Blue," which connects the specific ageism of the music industry ("There are those who say I'm now too old to play") to the larger burden of time that society places on women by insisting that they hurry up and bear children. The album's riskiest endeavor is the Beatles-esque "Giant's Rolling Pin," a parable about a truth-telling pie that the NSA and F.B.I. want for themselves. The premise is bonkers, but then Amos is at her best when she's straddling the border of ridiculousness, as on the underrated American Doll Posse, in which she reminded us that she's an "M-I-L-F." (And said MILF is now joined by her daughter on "Promise," to mawkish effect.)
At 23 tracks long, American Doll Posse took bloat to new levels, but it had the advantage of feeling unguarded, even dangerous. If Unrepentant Geraldines is indeed visual art, it's more of a polite Norman Rockwell than a vomit-stained Sherman. The former goes great with dinner, but I await the gastric upset of the latter.
Score:
Label:
Mercury Classics
Release Date:
May 9, 2014
Buy:
Amazon
If you can, please consider supporting Slant Magazine.
Since 2001, we've brought you uncompromising, candid takes on the world of film, music, television, video games, theater, and more. Independently owned and operated publications like
Slant
have been hit hard in recent years, but we're committed to keeping our content free and accessible—meaning no paywalls or fees.
If you like what we do, please consider subscribing to our
Patreon
or making a
donation
.