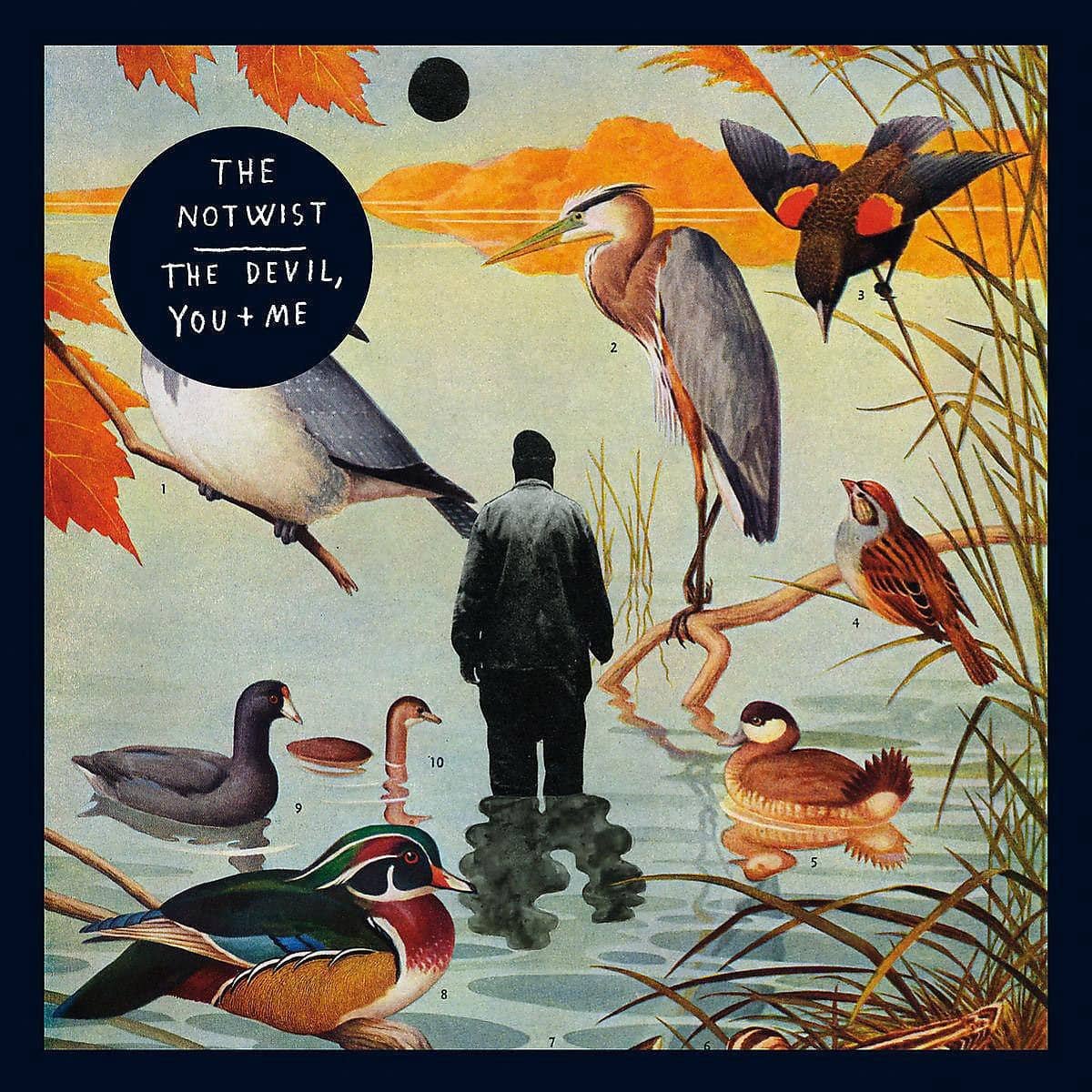 How best to describe disappointment? And how best to justify it? Now that beloved German laptop-indie act the Notwist has finally released a follow-up to 2002's sublime Neon Golden, what to do with all this wasted anticipation? Those of us who regard that warmly inviting record as one of the decade's best must now sadly reckon with such questions. It's not that The Devil, You + Me is particularly bad; it merely and consistently recalls the band's more emotionally satisfying earlier work, while rarely equaling or surpassing it. We waited six years for this?
Well, objectively, yes. The band members have not, particularly. They've kept busy with side projects like Lali Puna, Ms. John Soda and 13 & God, most of which have been rather fruitful. This promiscuity partially explains the long pause between Notwist records; perhaps performance anxiety (in light of Neon Golden's notably vocal partisans) also played a part. Did the individuals in the band spend half a decade doing new and strange things so as to ward off the creative damnations conjured by creating a half-hearted sequel?
In any case, such pop psychology does little to dampen the blow. Devil, Me + You makes it clear that whatever else they have been doing, the band has not spent their hiatus evolving their sound. Leadoff track "Good Lies" announces the record's conservative project by serving up a familiar set of tropes: Markus Acher's nearly affectless vocal take on a vaguely pedantic lyric, a tension-inducing thrum of rhythm guitar, twinkly synthesizer and a false ending. Rinse and repeat: "Where in This World," the second track and lead single, also conforms to the formulas of Notwist past without registering any compelling updates. Things look up briefly when "Gloomy Planets" launches into an outstanding, emotionally resonant melody halfway through, but then "Alphabet" features some guitar feedback that's so supremely irritating as to ditch all goodwill. (At the very least, it's true that nothing on Neon Golden tried so hard to annoy).
"Gravity" is one of the two big surprises here: Fraught with tension, propelled along by understated yet insistent percussion, and bejeweled with a haunting keyboard breakdown, it stands proudly with "Pilot" among the band's most compelling uptempo works. The other new addition to the band's greatest hits is the haunting "Hands on Us," which pairs an evocative string section with a simplistic chiming melody to create an undeniably creepy lullaby.
Unfortunately, the rest of the record scarcely bears specific criticism. "Gone Gone Gone" and the title track are trifles centered around Acher's voice, some noncommittal acoustic strumming, and the band's tried-and-true rhythmic burbles. Like the balance of Devil, You + Me, these songs hedge their bets—treading water, pensively, in the shallow end. Unsurprisingly, the Notwist are much more compelling when they takes risks.
Score:
Label:
Domino
Release Date:
June 17, 2008
Buy:
Amazon
If you can, please consider supporting Slant Magazine.
Since 2001, we've brought you uncompromising, candid takes on the world of film, music, television, video games, theater, and more. Independently owned and operated publications like
Slant
have been hit hard in recent years, but we're committed to keeping our content free and accessible—meaning no paywalls or fees.
If you like what we do, please consider subscribing to our
Patreon
or making a
donation
.