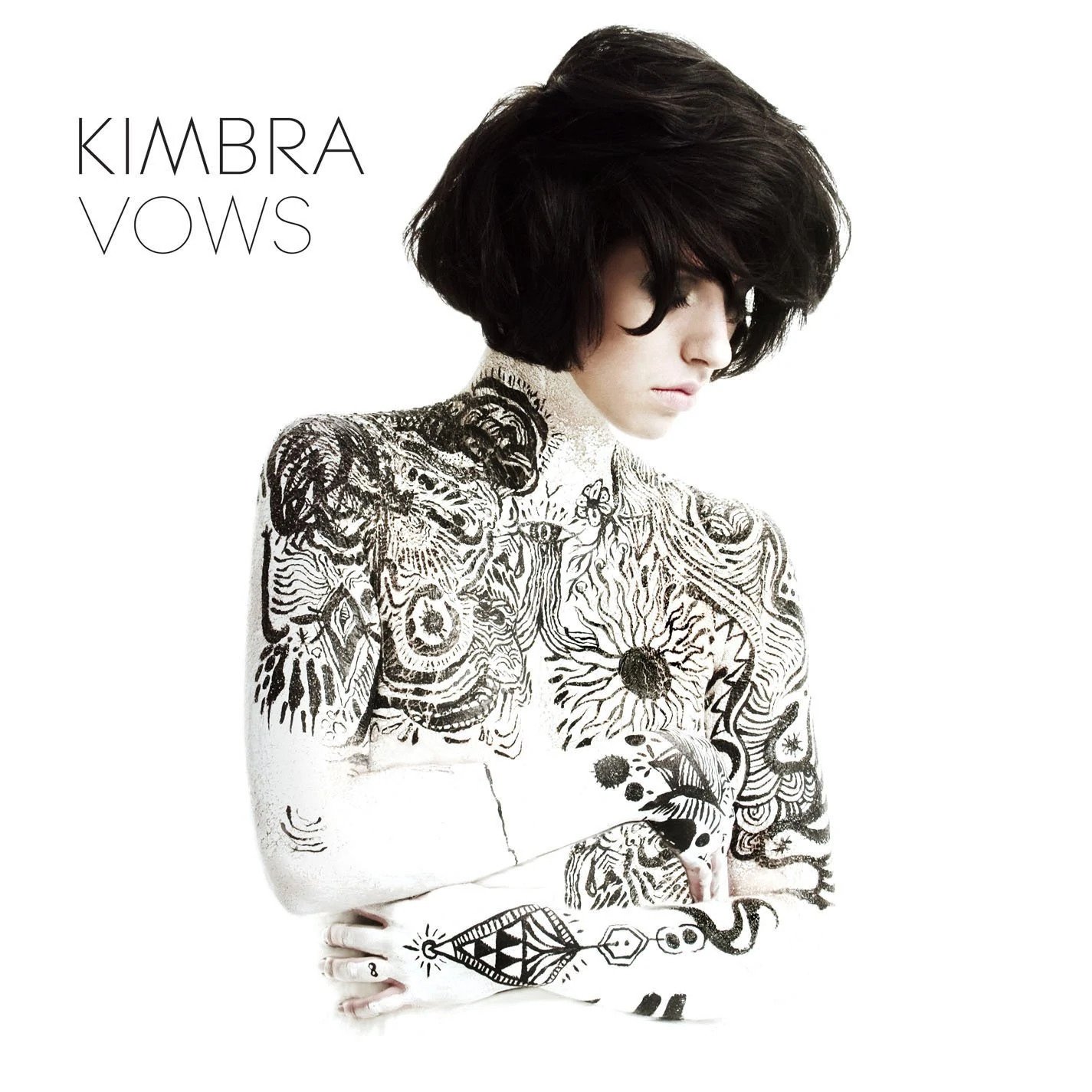 Coming off the surprise worldwide success of her duet with Belgian-Australian musician Gotye, New Zealand's Kimbra seems to be in a good position to break out in North America. Of course, the same could have been said for Gotye, whose Making Mirrors is scattershot and unexciting, a dud that seems to leave him poised for one-hit-wonder status. Kimbra's Vows thankfully proves much more auspicious, a confident debut that compounds on her brief appearance on "Somebody That I Used to Know."
Like Making Mirrors, Vows opens with a killer lead single: "Settle Down" is slowly constructed from a dissonant burble of voices, with a good 70 seconds of a cappella acrobatics before its strange, minimal beat kicks in. It's nearly another minute before Kimbra reaches the chorus, where a plinking piano emerges to tie the whole thing together, granting the track a certain kind of sweeping, delayed elegance. It's a brilliant opener, instantly providing the perfect introduction to the rest of Vows and exhibiting the broad range of the singer's brassy, powerful voice while also highlighting the patient, careful effort that went into structuring the album.
These songs aren't spindly vehicles for huge choruses; they're delicate traps that slink by on whispers of sex and menace, with big, cathartic moments sparingly sprinkled in. The album ranges in different directions all at once, from the gaudy electronica of "Two Way Street" to the straightforward R&B of "Plain Gold Ring," a spare reworking of a track by Nina Simone, who proves to be one of Kimbra's biggest influences. Even songs like the heavily produced "Two Way Street" work off a firm bed of organic elements, which come mostly in the form of Kimbra's voice, modified and recycled so that she's providing both backing vocals and a large portion of the ornamental touches. It's the primary instrument on the album, providing both texture and a uniting link between disparate styles.
While Vows is poppier and less meticulous, Kimbra's music brings to mind that of St. Vincent. She shares the same sense of restraint, a quality that, though ultimately promising, is one of the few things that holds the album back. At times it feels too inert for a pop album, and the more stripped-down, R&B-influenced moments often grow stagnant in their refusal to push too hard. The undercooked "Wandering Limbs," for example, is a formless duet with Sam Lawrence that doesn't really go anywhere.
But most of the material on Vows is expressive and dynamic. For a 22 year old's major-label debut, it's surprisingly free from indecision and confusion. Kimbra certainly has the voice, and, at least for now, the production to foment both critical praise and mainstream success, provided she can find an audience with enough patience for such carefully plotted music.
Score:
Label:
Warner Bros.
Release Date:
May 22, 2012
Buy:
Amazon
If you can, please consider supporting Slant Magazine.
Since 2001, we've brought you uncompromising, candid takes on the world of film, music, television, video games, theater, and more. Independently owned and operated publications like
Slant
have been hit hard in recent years, but we're committed to keeping our content free and accessible—meaning no paywalls or fees.
If you like what we do, please consider subscribing to our
Patreon
or making a
donation
.