Jay-Z and Kanye West featuring Frank Ocean, "No Church in the Wild." Jay-Z and Kanye West have actually managed to record a song that sounds like a coke-bender: Kanye's (let's say) muse wears it on her skin and it more or less lines the cushions of Jay's car seats. There are howling monkeys and roaring lions, but most importantly, there's Frank Ocean; his even-keeled coo cements the hook that's sure to dominate radio waves and headphones for months, inquiring what a king is worth to a god, a god to a nonbeliever, and so on. Ocean's choruses are crucial ballast to Kanye and Jay, who begin their joint album, Watch the Throne, here—with lines like "Jesus was a carpenter/Yeezy, he laid beats"—in patented invulnerable mode. M. Sean Ryan

Dirty Beaches, "Lone Runner."
The eight songs contained on Alex Zhang Hungtai's excellent
Badlands
fluently emulate the coarse black-and-white compositions of films like Masahiro Shinoda's
Pale Flower
and Jim Jarmusch's
Stranger Than Paradise
—overflowing with such ornamental stylistic textures that each layer of echoing feedback acts as a backdrop to a vignette within a momentously cool dark comedy of an album. "Lone Runner," recorded during a live radio station set at Los Angeles's KXLU, finds Hungtai taking the elements that made
Badlands
such a rewarding listen and advances his orchestration by adding a heavier percussion section. Vibrating handclaps and shaky tambourine-like bells roll in over a downright spooky guitar riff before Hungtai's intoxicated vocals slither into the foreground, making the song feel much more tonally complete compared to anything on
Badlands
. The track comes to a stunningly effective climax roughly halfway through when Hungtai's assertive cry of "I'm still dancing!" leads to a wondrous whir.
Mike LeChevallier
Four Tet, "Locked."
In addition to lesser known samplings from Caribou, David Borden, and Ricardo Villalobos, three Four Tet tracks (two from his Text label and one unreleased entirely) make an appearance on
FabricLive.59
. "Locked" is the album's closing track, and it's not too difficult to understand why: It's so dense that sequencing it anywhere else would likely disrupt the mix's unwrinkled flow. Within its almost nine-minute running time, "Locked" covers a substantial amount of musical ground, beginning with a tumble of sleek tribal drums that later gives way to a surprisingly elegant synthesizer hook that carries on throughout, bearing the weight of a jam-packed arrangement on its slender shoulders.
ML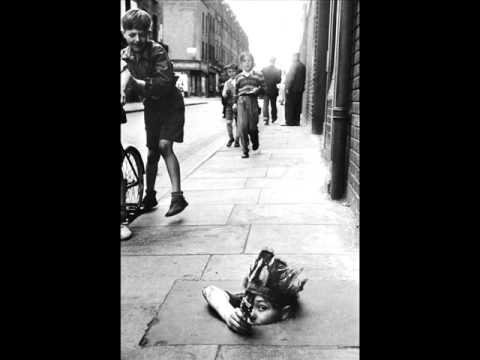 Miranda Nicole, "Kissing You."
Miranda Nicole's "Kissing You" is so obscure that it wasn't even listed on WBLS's playlist when I heard it on New York's lengendary R&B station late one night, but it deserves a much wider audience. Ian Friday's remix of the track is a vintage-sounding slice of soul house replete with a chugging early-'90s house thump, cool keyboards, and string stabs (the WBLS mix swaps out the jazzy piano solos of the "Libation Mix" below for spacey synths, but both serve the song in equal, if tonally dissimilar, measure). Nicole's lyrics might seem a little heady at times ("This is more than love/This is energy and light"), but she delivers the song's airy hook with one simple yet persuasive promise: "When I kiss you, you will understand."
Sal Cinquemani
Gotye featuring Kimbra, "Somebody That I Used to Know."
Though the two singles sound nothing alike, Gotye and Kimbra's "Somebody That I Used to Know" mines the same thematic territory as—and shares the same he-said-she-said structure with—Dizzee Rascal's ferocious "I Luv U." While Dizzee's finest moment cast its gender politics in an apocalyptic, stomping grime, Gotye proves that an indie-pop backdrop can be no less compelling. That tricky little bassline and glockenspiel figure keep repeating throughout the hushed opening verses, hacking away more of Gotye's sensitive-guy façade with each cycle before the chorus turns into a full-on bloodletting. Kimbra, for her part, makes sure that Gotye understands that his would-be victimhood cuts both ways and that, in matters of the heart, the line between victim and perpetrator is almost always a blurry one.
Jonathan Keefe
If you can, please consider supporting Slant Magazine.
Since 2001, we've brought you uncompromising, candid takes on the world of film, music, television, video games, theater, and more. Independently owned and operated publications like
Slant
have been hit hard in recent years, but we're committed to keeping our content free and accessible—meaning no paywalls or fees.
If you like what we do, please consider subscribing to our
Patreon
or making a
donation
.