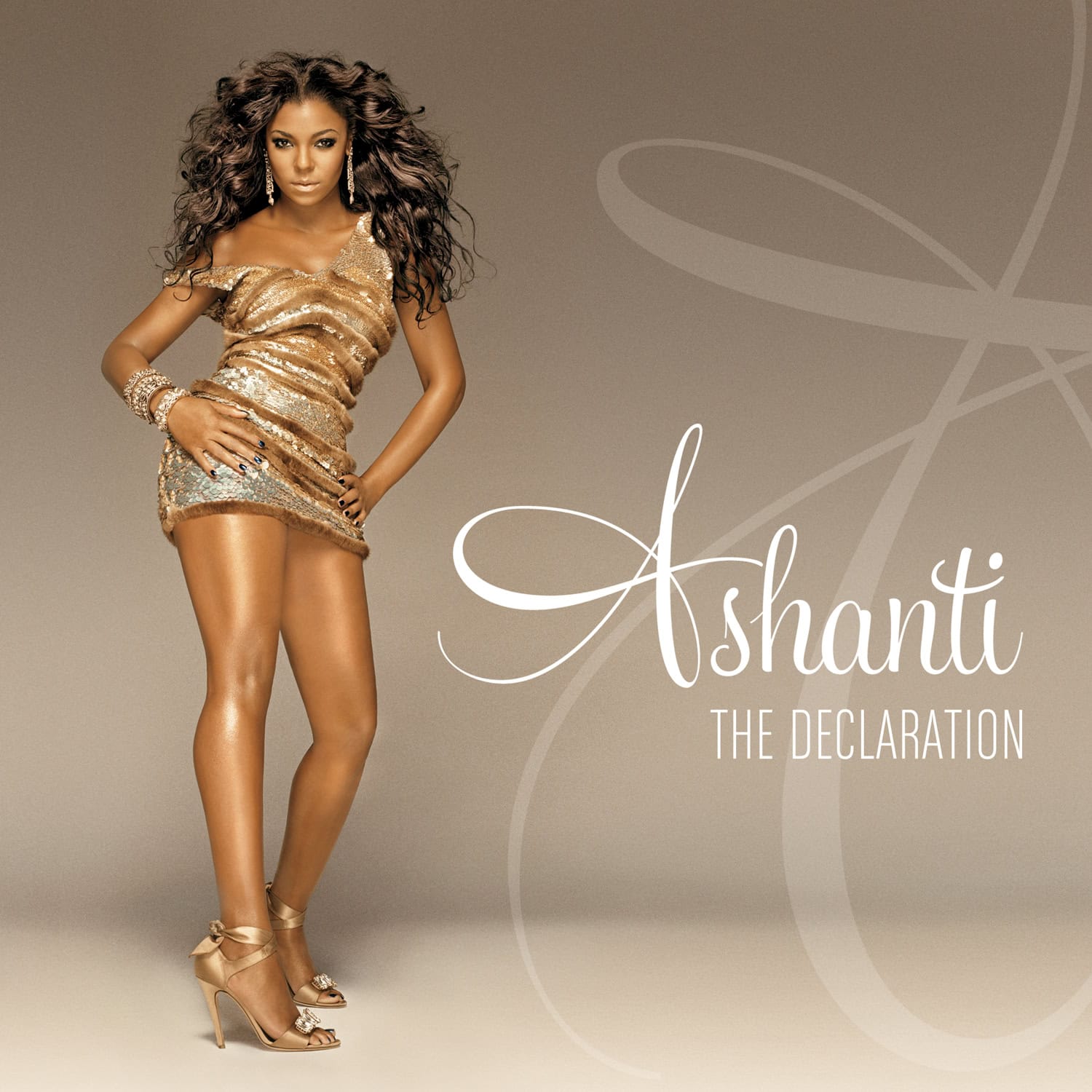 It speaks to both the infrequency with which my tastes align with the general public's and the level of said public taste that when Ashanti finally released a single I could endorse without exception, 2004's "Only U," it stalled outside the Top 10 and the album from which it came barely earned its platinum plaque. So by that standard, The Declaration, the singer's fourth studio effort (her first in four years and her Universal debut), should be an unequivocal smash. Lead single "The Way That I Love You" is a midtempo ballad driven by a distinct descending piano arpeggio and horn arrangement, "You're Gonna Miss" is a pleasurably 808-happy dance track, and "Girlfriend" is a nice nod to bygone Prince, but there's nothing here that capitalizes on Ashanti's limited talents as well as "Only U" or even the 2003 summer jam "Rock wit You (Awww Baby)" did. While the video for "Only U" imagined Ashanti as some kind of rooftop genie in a bottle presiding over a futuristic cityscape, the video for "Way That I Love You" finds her dressed up like a scorned Long Island housewife—apt for the song but not for a girl who's still a few years away from her 30th birthday. Diane Warren and Babyface get in on the songwriting action on "Mother" and the "inspirational" ballad "Shine" (which comes complete with a children's choir), respectively, which means Declaration aims to prove that Ashanti is indeed growing up. Past releases have displayed an ostensible desire to follow in the melodramatic steps of Mary J. Blige and much of Declaration continues in that quest.
Score:
Label:
Universal Motown
Release Date:
June 3, 2008
Buy:
Amazon
If you can, please consider supporting Slant Magazine.
Since 2001, we've brought you uncompromising, candid takes on the world of film, music, television, video games, theater, and more. Independently owned and operated publications like
Slant
have been hit hard in recent years, but we're committed to keeping our content free and accessible—meaning no paywalls or fees.
If you like what we do, please consider subscribing to our
Patreon
or making a
donation
.