Martin Bell's Streetwise remains a boldly empathetic work of vérité portraiture. Throughout the 1984 documentary, Bell, photographer Mary Ellen Mark, and journalist Cheryl McCall follow a group of kids on the streets of Seattle as they panhandle, dig food out of dumpsters, and sell their bodies to much older men. These scenes are accompanied by voiceovers from the young subjects, who describe their actions with a heartbreaking casualness that communicates two almost contradictory meanings: that they're seasoned hustlers, having bypassed childhood for an everyday form of hell, and that they're desperate to be seen precisely as hustlers. To show emotion is to be vulnerable, and these kids can't afford to be seen as weak, yet the filmmakers capture more here than their subjects may have suspected, as Streetwise is charged by a deep, subterranean yearning to be loved.
A plot hasn't been imposed on Streetwise, as the audience is allowed to feel the numbing monotony of life on the fringes. People swing in and out of prison, crash in and out of secret hovels, most notably an abandoned hotel, and practice their grifts, while struggling with overlapping tides of addiction and depression. We also learn, startlingly, that not all these children are homeless. Streetwise's most famous subject, Erin Blackwell, a.k.a. "Tiny," lives with her mother, a waitress and alcoholic who rationalizes her daughter's sex work as a phase and who seems to be impressed with Erin's ability to make a few hundred dollars on a good day. It's little wonder that Erin captured and continued to command the filmmakers' attention for decades after filming Streetwise ended, as she has a squinty yet expressive glare that suggests both a deep reservoir of pain as well as intense fierceness.
Bell, Mark, and McCall take Erin and her cohorts, most vividly a skinny boy with potential tonsillitis named DeWayne Pomeroy, at face value. Streetwise is pointedly devoid of the sermonizing that might allow audiences to comfortably distance themselves from these people, regarding them simply as elements of a civics lesson. The film forces us to confront the obviousness of these children's circumstances, as people walk by them just as we all walk by the homeless on a daily basis. This sense of culpability informs Streetwise with an uncomfortable texture that's familiar to documentaries concerned with poor or mentally and emotionally challenged people, so you may wonder how the filmmakers shot what we're seeing without stepping in and helping these people. Particularly disturbing is when Erin, 13 years old at the start of filming, is seen getting into a car with an old man who's obviously a john.
If Streetwise was just a portrait of damnation and delusion, it would be an important document. But the film is also haunting for Bell, Mark, and McCall's attention to the transcendence than can be felt even in such extreme circumstances. After Erin has gotten into trouble, DeWayne tells her of how he will rescue her, and his attempt at gallantry is poignant as well as devastating. When DeWayne visits his father in prison, the old man lectures the boy about keeping his smoking down and laying off the hard drugs, commanding DeWayne to roll up his shirt sleeves for a track-mark inspection. As brutally sad as this confrontation is, one feels this father's love and wonders if DeWayne, clearly a sensitive and lonely boy, can feel it too. Retrospectively, it hardly matters: DeWayne hung himself not long after this visit.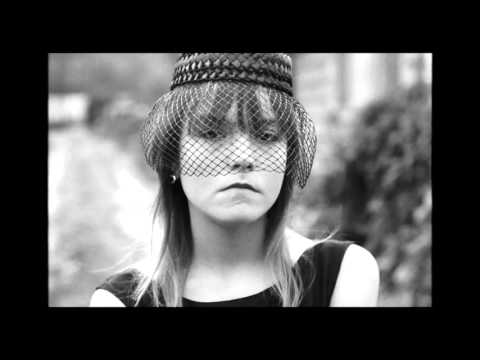 Tiny: The Life of Erin Blackwell, a 2016 sequel to Streetwise that's been in the works for thirtysomething years, offers a variety of unmooring contrasts to its predecessor. Erin is no longer the slim spitfire of Streetwise, but an overweight fortysomething mother of 10 children who understandably appears to always be on the verge of exhaustion, and who takes methadone in an attempt to keep her drug addictions at bay while wrangling with her children's own skirmishes with the law. Looking at Erin now, one sees the scars and weariness left by a hard life, part of which was documented by Streetwise, and one can implicitly feel Erin's need for atonement. Though Erin's gotten off the streets, living in a large home with her partner, Will, and several of her children, the streets have never left her.
Formally, Tiny is much different from Streetwise. The 1984 film abounds in seamy noises and textures, with roving camerawork that seems to be uncovering a new lurid discovery every few seconds; it feels palpably dangerous, and probably inspired films such as Gus Van Sant's My Own Private Idaho and Larry's Clark's Kids. Set predominantly in Erin's home, Tiny is slower and more polished, reflecting the (comparative) stability that Erin has achieved since appearing in Streetwise. Tiny also has a fancier structure than Streetwise, with a framing device in which Erin watches footage of herself over the years, including unused outtakes from the first film, with Mary Ellen Mark. An autumnal tone seeps into the new film, which offers a kaleidoscopic portrait of the unending legacies of crime and addiction.
As in Streetwise, Bell proves uncannily adept at capturing moments that seem to encapsulate a subject's entire emotional temperature. There are frequent shots in Tiny of Erin sleeping with a little dog close to her face, which suggest rare moments of repose for a woman who's used to running her chaotic family like a hostage negotiator. Erin frequently calls the cops on her children, which Bell unforgettably rhymes with footage of a younger Erin visiting two of her children in foster care. (One of those children, Keanna, is now a mother herself, and resents Erin for abandoning her and for continuing to struggle with drug use.)
Which is to say that Tiny is as charged with turmoil as Streetwise, and Bell proves equally capable here of rendering full relationships with only a few images or seconds of running time. As in Streetwise, our sympathies are rarely overtly directed, as Tiny is somehow on every character's contradictory wavelength at once, illustrating how difficult understanding can be to achieve, most notably in the face of disaster. Though it runs a trim 87 minutes, Tiny offers an epic and piercing portrait of a large biracial family that's plagued by essentially every demon known to American society. Erin escaped the streets only to fashion a home that's rife with the very issues that drove her away from her own mother. Like most people, regardless of social stature, Erin is stuck in the temporal loop of her own inherent nature.
If you can, please consider supporting Slant Magazine.
Since 2001, we've brought you uncompromising, candid takes on the world of film, music, television, video games, theater, and more. Independently owned and operated publications like
Slant
have been hit hard in recent years, but we're committed to keeping our content free and accessible—meaning no paywalls or fees.
If you like what we do, please consider subscribing to our
Patreon
or making a
donation
.