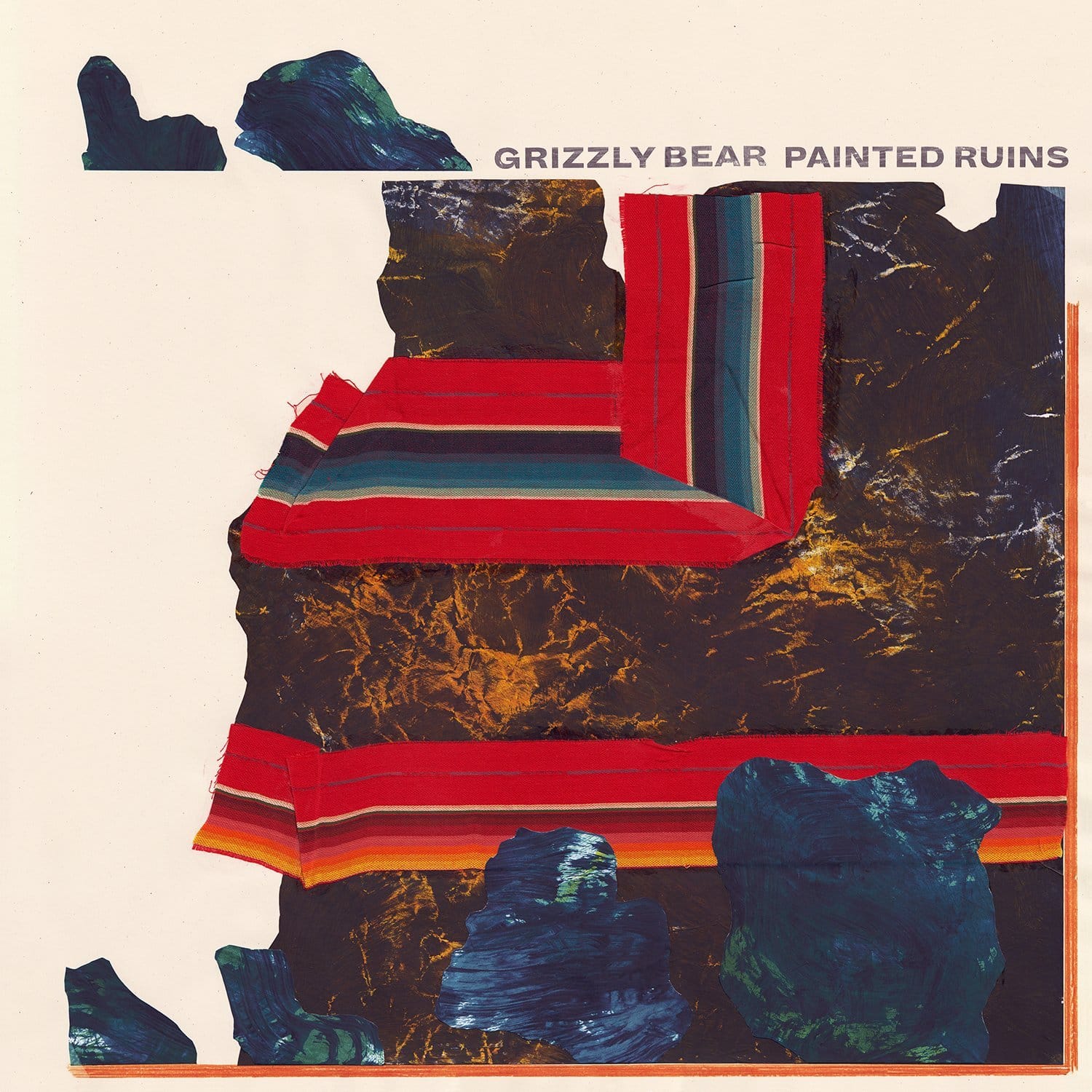 While Grizzly Bear's 2012 album Shields dealt with the interpersonal barriers we construct and hide behind, their follow-up focuses on what happens when façades crumble and reveal our vulnerabilities. Though Painted Ruins examines fractured relationships—band member Ed Droste recently endured a divorce—it isn't a breakup album per se, as it more broadly explores the inner conflict experienced when our best-laid plans fall apart.
Throughout, the Brooklyn quartet swings wildly from the painfully direct to the cryptic. "Three Rings" finds Droste beginning to process the inescapable reality that a lost love has moved on. Then, on the hazy, instrumentally dense "Aquarian," Daniel Rossen invokes an "astral actor" walking beside his "shadow life," conjuring emotional detachment from one's own sense of self.
Grizzly Bear often takes a passive approach to confrontation, as on "Losing All Sense," in which Droste asks, "Could I ask you not to cut into me/Dividing all of my body for me?" The track's upbeat tempo, fueled by staccato guitar licks and Chris Taylor's nimble basslines, belies the melancholic overtones, which reflect a tendency to defer to others, even in matters of the heart. Despite an emphasis on interiority, the lyrics often pin the source of discontent on other people and how we crave interaction with those most capable of hurting us.
Lyrically and musically, Painted Ruins is less densely woven than Shields. Droste and Rossen forgo the lush Beach Boys-esque vocal harmonies of their first few albums by keeping their respective vocal turns pensive and atmospheric. And while they indulge their baroque sensibilities, they also embrace accessibility here and there: A bass and e-drum rhythm chugs along unabated on "Mourning Sound," which features the occasional twinkling synth and fuzzed-out guitar interlude. Throughout, a cynical undercurrent colors even the most musically vibrant tracks, though this bitterness is conveyed more poignantly through blunt self-assessments ("I made a mistake/Should've never tried") than in Grizzly Bear's occasionally labored poetic flourishes ("You are like an invading spore/Growing inside of me").
The band does lean a bit too heavily on oblique nature symbolism. On "Four Cypresses," Rossen sings, "It's chaos, but it works," commenting both on the tumultuous natural world and our complex inner lives. Elsewhere, nature prompts more conflicted reactions: The offbeat, synth-driven "Glass Hillside" uses a retreat into frontier life as a metaphor for escapism, which can either serve as a calming emotional oasis or an unfulfilling, empty experience. Less ambitious tracks, like the sleepy folk number "Neighbors," underwhelm when compared to the hook-laden "Mourning Sound" and the intricately layered "Three Rings." Painted Ruins stops short of fearlessly exploring new musical terrain, instead content to approach the familiar from new angles.
Score:
Label:
RCA
Release Date:
August 18, 2017
Buy:
Amazon
If you can, please consider supporting Slant Magazine.
Since 2001, we've brought you uncompromising, candid takes on the world of film, music, television, video games, theater, and more. Independently owned and operated publications like
Slant
have been hit hard in recent years, but we're committed to keeping our content free and accessible—meaning no paywalls or fees.
If you like what we do, please consider subscribing to our
Patreon
or making a
donation
.