The deaths of celebrities don't usually knock the wind out of my sails. Sure, Michael Jackson's untimely passing felt so much a natural piece of his Greek tragedy of a life that it took my breath away, but when I learned of Donna Summer's death at 63 to cancer yesterday, the sinking feeling that accompanied the news exceeded any similar experience I've had since Robert Altman passed away. While I can't say I ever took Altman's work for granted, especially given the remarkable 11th-hour upswing his career took with his last string of films, Summer's death instantly forced me to consider just how much I've underrated the place her music has had in my life.
She made it so easy to do. Though she was the incontestable Queen of Disco, her demeanor was always markedly at odds with that moniker. The throne simply didn't seem to suit her, and I could never really tell whether it was because she transcended disco or because, as I continued to burrow into the rich history of the genre, disco was far too big a territory to be served by the monarchy. Whereas disco, at least the above-ground disco that was Summer's stock in trade, came to represent the hedonism of the Greatest Generation' presumably not-so-great descendants, the tackiness of the ennui era, and the perpetual search for Mr. Goodbar, Summer herself was a bashful-seeming, church-trained goody two shoes. Yes, her big break came from a long series of faked orgasms ("Love to Love You Baby"), but as a kindred prude, I buy her story that she was doing them as a piss take. There's a dash of contempt in her moans. That she reprised them in her massive cover of Barry Manilow's "Could It Be Magic" seems both a capitulation to her blossoming potential to be marketed and a reluctant acquiescence to the discomfort of pleasure. (More on that particular track in a moment.)
Then there's the question of authorship, which has always dogged Summer as rockists across the board sought to rectify their love for her formidable collection of hits (and concept albums like Once Upon a Time and I Remember Yesterday) against the critical establishment's long-standing bias against musical acts who don't write and produce their own material. In other words, subscribing to the cult of Giorgio Moroder has given far too many people a convenient out. (That Summer's name often appeared alongside Moroder and Pete Bellotte in the songwriting credits more often than not apparently meant nothing to them.) Moroder's relationship with Summer was admittedly as symbiotic as Janet Jackson's with Jimmy Jam and Terry Lewis and Missy Elliott's with Timbaland, but take another listen to "State of Independence," "This Time I Know It's For Real," or even "I'm a Fire" (from her last album, Crayons) and tell me you can't hear an artist capable of putting her own imprint on radically diverse forms.
As the world party dims all the lights, I can remember that when Slant was in the thick of crafting its 100 Greatest Dance Songs (c. early 2006), YouTube was really starting to take off. It was through that bit of circumstance that I've forever linked the site I've since visited nearly every day with Donna Summer. Suddenly, it seemed there was a gold mine repository at my fingertips for vintage video clips of live disco performances, which made up for their poor video quality with the notion that the VHS (Beta?) tapes they came from were well-worn and well-loved. One of my very favorite clips was a concert performance of "I Remember Yesterday," another arguably German song carried to loopy heights through harnessing an antiquated rhythmic pulse, and a song whose prominence in the soundtrack of my life (the song = 10th grade) has always been a source of regrettable embarrassment.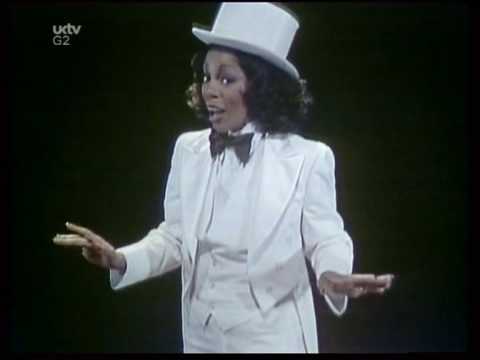 The song is always goofy as all hell. But the video… Here Donna can be found twirling a cane, sticking her pooch out in some sort of sad-sack guess as to how dancing to a doo-wop disco throwback should look, using the cane as some sort of trombone/clarinet hybrid (that still comes out "doot doot"), bugging her eyes out in stern appreciation of corn camp like some schoolmarmish part-time music teacher leading sugar-laced kids through a calypso unit. All the while, the backup dancers do the windshield wipe. But at least the singing is live. It sounds a lot better when she puts some brass into it. Her poltergeist vocals on the studio version—which, though I never had the balls to play it on my disco-only college radio show, I'm now man enough to admit is one of my three favorite Donna Summer songs ever—always seemed sort of inadequate for the barrage of banjos and spoons Moroder threw into the mix, in their own way as densely layered and punishing as his programming on the album-capping "I Feel Love." But seeing and hearing her perform this song live is like watching someone stick their tongue simultaneously in both cheeks. In case you wanted further proof that disco knew its camp potential, watch Summer demonstrate how "we both looked around the room." Then swoon to the most gratuitous and satisfying middle-eight key change ever. (I always wanted to arrange this for my high school jazz band. As one of the alto saxes, I would've choreographed it so we'd stand up from our chairs at this point.) And then note that empty drum set behind them. And then mourn the lack of a hardwood floor panel and a pair of tap shoes. And then watch Summer struggle to figure out exactly where "on the one" would be on this bitch and stop mourning that lack.
I can no longer find the YouTube clip that fascinated me back in 2006 of Summer performing "The Hostage," her pre-"Love to Love You Baby" track about a woman's husband being kidnapped that was a minor hit in Europe—though not the U.S., which would explain why, despite having more greatest-hits compilations than Marvin Gaye, Diana Ross, and Stevie Wonder combined, it hasn't shown up on a single one. (Except for this one, an identical copy of which was pressed by Holland's Groovy Records, and I know that because I snatched the vinyl from my aunt years ago.) Well, because of that and also because the song is an incredible effing downer: "Well, they finally found my husband a few days later…Yes. The funeral's tomorrow." Since then, another clip from Dutch TV has surfaced, and it's a brilliant study in cognitive dissonance. The staging completely undercuts the song's telephone interludes and turns that ridiculous all-is-full-of-bleak epilogue, which took its nihilistic cue from every American movie made between 1968 and 1976, into a punchline.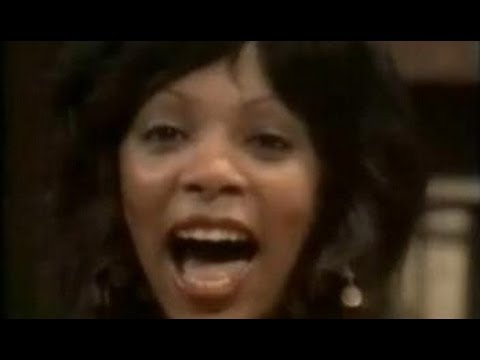 During the turbulent, half-year gestation of Slant's dance list, I think I fought for no song's inclusion more virulently than "Could It Be Magic." Sending decidedly mixed signals, when the original list of 100 was set in stone and each participant was asked to come up with a list of three "honorable mentions" that we wished could've made the real list, I opted not to mention Summer's cover of the Manilow's song, itself a rework of a Chopin piano prelude. My line of reasoning was that, by that point, Summer was already well enough represented on the main list. (With three songs, she tied Madonna for the most overall mentions.) Though I had bigger fish to fry, like pointing out the lack of deep house on the feature presentation, maybe this was yet another in a string of moments I could cite in my life where my weak soul just couldn't admit to loving Summer that much. If that's the case, I atone completely.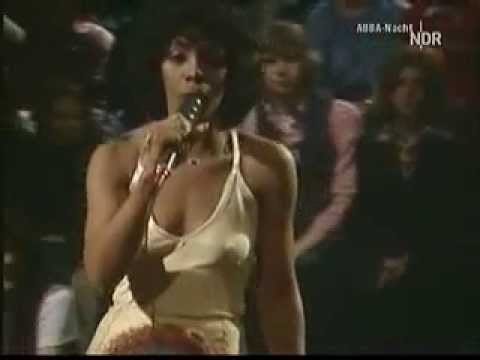 Now that the list is almost as old as dance music itself (or at least reminds me of that time in your life when your parents realize you're over half their current age and will always be henceforth), I can admit that I unabashedly dig this tossed-off cover as much as I dig "I Feel Love," though in saying that I admit to having off-kilter Donna Summer tastes—rarely looking for some "Hot Stuff" baby this evening. Maybe it's the galloping tempo, maybe it's the fact that the Summer-Moroder-Bellotte sound hadn't quite hardened into the impenetrability they reached a couple albums down the road (the percussive kick is more organically propulsive than metronomic), or maybe it's the melodramatic heft of Chopin's original chord progressions and the fact that what once was funereal is now treated as an erotic rush. Or maybe I dig that Summer unashamedly rehashes the bridge-orgasm interlude that made her famous, only this time she can't claim it to be a recording-session lark that somehow ended up on the finished product. (The dirty secret about prudes, as Rose Nylund could tell you, is that deep down we're always looking for, but rarely finding, the moment to break our ever-elongating streak.) Or maybe it's the fact that the bridge that accompanies Summer's moany plea to "come into my life" is tormentedly gorgeous, and used to great effect during one of Looking for Mr. Goodbar's depressing sex scenes. Or maybe I'm just tickled by the mental image of Barry Manilow sending Summer whirling like a cyclone in her mind.
"I Remember Yesterday, "The Hostage," and "Could It Be Magic" are the most potent sort of camp, the kind that's apparently presented with grave sincerity. Pondering that, the contradictions of Summer as the Queen of Disco make so damned much sense.
Rest in peace high up where the stallion meets the sun.
If you can, please consider supporting Slant Magazine.
Since 2001, we've brought you uncompromising, candid takes on the world of film, music, television, video games, theater, and more. Independently owned and operated publications like
Slant
have been hit hard in recent years, but we're committed to keeping our content free and accessible—meaning no paywalls or fees.
If you like what we do, please consider subscribing to our
Patreon
or making a
donation
.