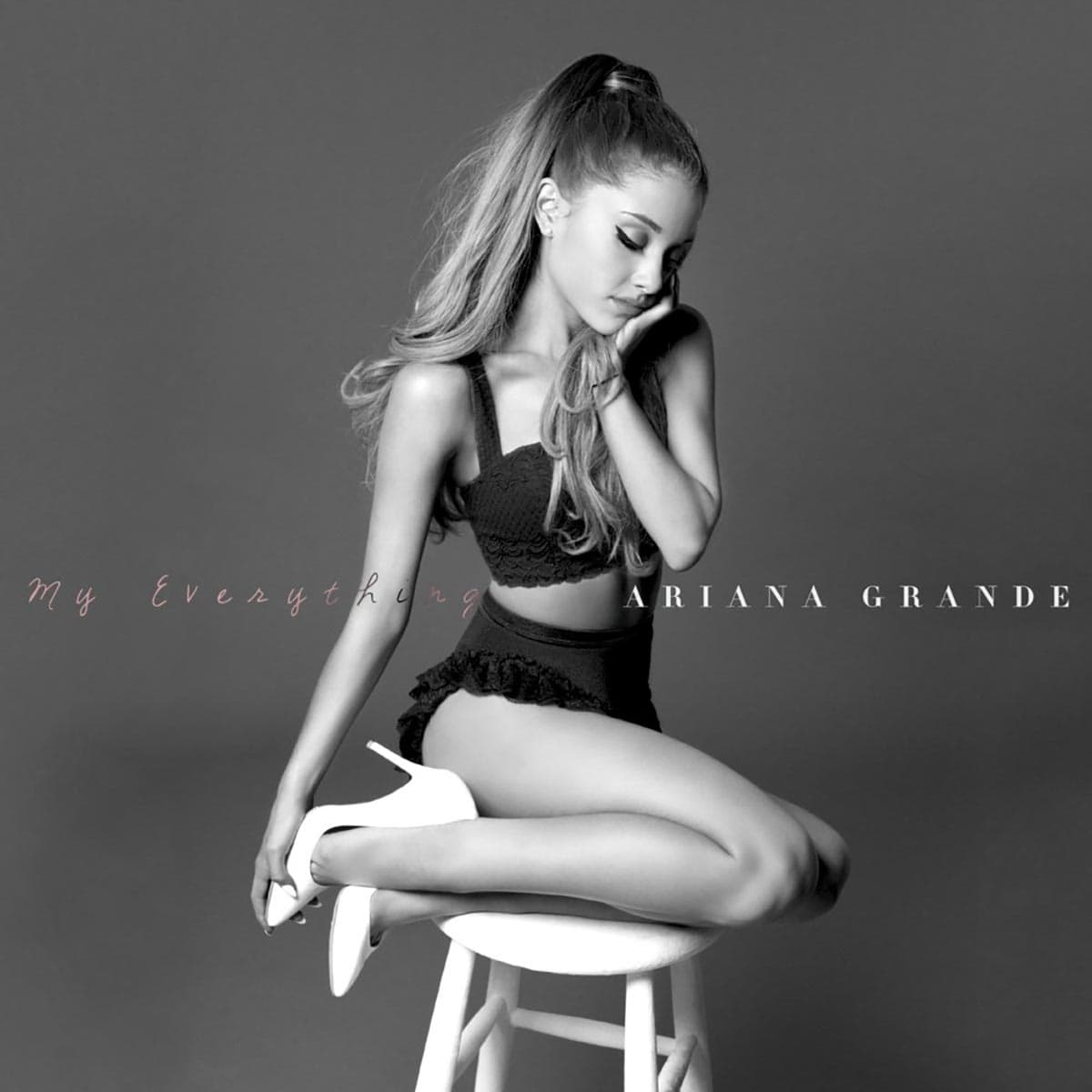 Petite and perpetually pony-tailed, Ariana Grande has taken her doe-eyed girl-next-door archetype to the top of the charts at a time when most of her peers are pushing aggressively sexual personas. Part of her appeal is that her cheerful, reassuringly innocent demeanor seems authentic, and extends beyond her Disney-princess comportment to her much-hyped voice. With only two modes at its disposal (a languidly enunciated coo that evaporates on the ears, and an exceptionally high upper register of bell-like clarity), hers is an instrument that has yet to be weathered by pain or time, and seems altogether incapable of the grit and vulnerability so prized in the soul music she admires. Trained within an inch of its life, Grande's voice bears the marks of her musical-theater background, and in the way she emphasizes the sheer fun of singing over any sense of emotional urgency, her music may be the ultimate example of R&B as filtered through the Glee zeitgeist.
Depth may not yet be her thing, but that's why she's so savvy to have staked summer out for her breakthrough moment, with two Max Martin-helmed hits that inject adrenaline into the bubblegum-pop formula. By now listeners may be tired of lead single "Problem," but there's nothing deceptive about the sugar high it delivers on first contact. Saturated in a go-go-style sax loop, the song is fueled by the irresistible tension between its kiss-off lyrics and Grande's carefree performance, which remains feather-light even on glory notes that would have evoked passion in another singer. Even better is "Bang Bang," an absurdly exuberant diva-in-training partnership that finds Grande playing sugar to Jessie J's spice. While it seems clear the tune was originally designed as a platform for the latter star's gnarly, vocal cord-shredding emotiveness, some fans will inevitably prefer Grande's casual mastery: In a swirl of churchy handclaps and relentless drums, she breezes through some intimidating high notes without so much as breaking a sweat.
Nothing else, however, on Grande's sophomore effort, My Everything, fulfills the promise of those two singles. Where her expertly produced debut, Yours Truly, identified the kind of music she could excel at (big, gorgeous ballads like "Almost Is Never Enough" and peppy throwaways like "Baby I"), the new album tries to expand her horizons with headache-inducing electro-pop and darker, edgier shades of R&B. In both lanes she sounds perfunctory and anonymous. On the ironically titled "Break Free," producer Zedd beats the luster out of her voice with an assault of video-game blips and stutters. The more palatable, piano-driven "Best Mistake" makes the mistake of hemming her into her frail middle register, where she has a habit of delivering every word as if it were a pout. The better tracks start out appealing enough, but never quite take off: "Be My Baby" finds her nailing the tricky rhythms of hip-hop soul and the heartbroken verses on "Just a Little Bit of Your Heart" reveal her sharpening interpretive powers, but both songs quickly dissolve into repetitive, forgettable choruses.
Besides "Problem" and "Bang Bang," "Why Try" is the only song that introduces a credible new element to Grande's repertoire. Extending the recent redemption of writer-producer Ryan Tedder, the man responsible for some of the most leaden tearjerkers in contemporary pop ("Bleeding Love," "Already Gone"), the track builds on the formula of Beyoncé's "XO" with melancholy verses, an anthemic chorus, and multiple sing-along hooks. This kind of stadium-sized, lift-your-lighters ballad is new for Grande, but it's really just one more old-fashioned context in which to show off her talent. Specifically tailored to showcase her voice in its sweetest spot, the rapid octave jumps are milked not for emotional effect, but for the beauty and purity of Grande's belting. What her voice lacks in depth, texture, and variety will probably take time to acquire. But at her best she can already approximate one of the crucial thrills of great Olympian pop singing: the moment when a singer's voice opens up the heavens.
Score:
Label:
Republic
Release Date:
August 25, 2014
Buy:
Amazon
If you can, please consider supporting Slant Magazine.
Since 2001, we've brought you uncompromising, candid takes on the world of film, music, television, video games, theater, and more. Independently owned and operated publications like
Slant
have been hit hard in recent years, but we're committed to keeping our content free and accessible—meaning no paywalls or fees.
If you like what we do, please consider subscribing to our
Patreon
or making a
donation
.