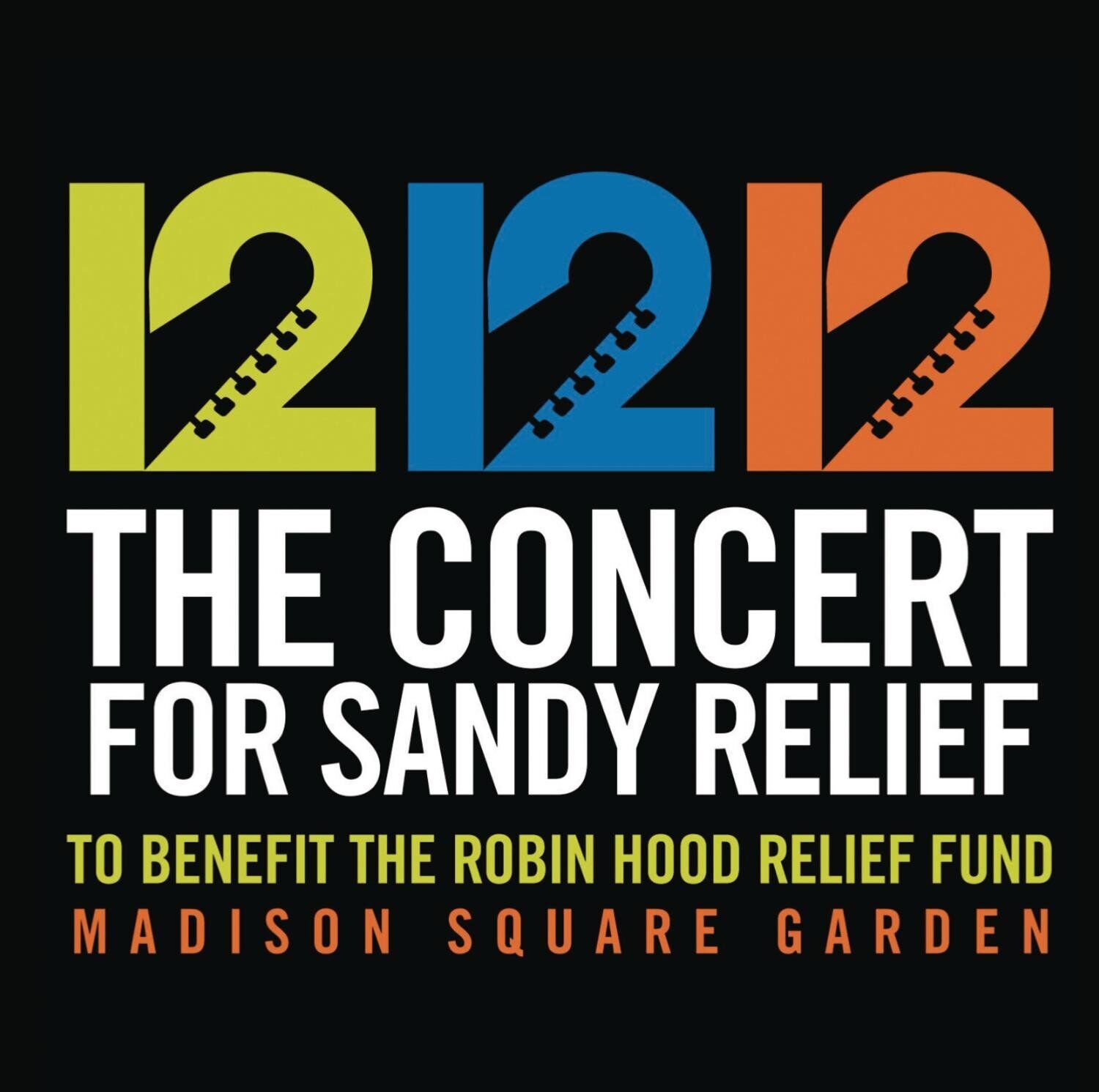 If the double-disc 12-12-12: The Concert for Sandy Relief doesn't hit quite as hard as the vicious storm that prompted it, that's because Columbia Records saw fit to skew the package toward boomer-friendly acts while ignoring the younger, more head-banging folks who shared the stage with Springsteen and Bon Jovi during the telecast. Sure, Alicia Keys gets two tracks, and Chris Martin three, but otherwise the roster evokes the lineups of late-'70s do-gooder concerts such as the Secret Policeman's Balls and the early iterations of Live Aid. The Who contribute fine takes on some of their heyday tunes, the Stones offer two rather anemic performances, and Billy Joel delivers crisp renditions of "Moving Out (Anthony's Song)" and "You May Be Right." (The album curiously skips Joel's performance of "New York State of Mind," perhaps in deference to Keys, who closes the second disc with "Empire State of Mind.") But these programming choices are little to marvel at: The more cash we raise to drain Red Hook the better, and it's the boomers who buy CDs, so one does well to keep them happy.
Nonetheless, it's a shame that Kanye West's rather epic, if uneven, medley of his hits is overlooked entirely, that spoken bits by Chris Rock, Stephen Colbert, and Jon Stewart receive no disc time, and that Paul McCartney's lone track is "Helter Skelter" rather than his performances of "Let Me Roll It" or "Nineteen Hundred and Eighty-Five." (In a literal-minded thematic sense, "Helter Skelter" is of course appropriate, but the roiling "Nineteen Hundred and Eighty-Five" is a musical hurricane of sorts and a far more interesting song.) The lyrics to Bon Jovi's "It's My Life" are pro forma (its attraction has always inhered in performance and arrangement); here, the tune rings true not because it's a classic, but because its lyrics are specially suited to the occasion. The Who's "Love Reign O'er Me," on the other hand, is a classic, and the pun in the title along with the song's thunderous dénouement render it a stunning and welcome addition. Pete Townshend, meanwhile, emends his one interjection in "Baba O'Riley" with dynamite showmanship: "Don't cry/Don't raise your eyes/It's only Sandy wasteland." His growling upper register sounds glorious and achieves the catharsis toward which the music of the Who has always striven.
An oddly refreshing inclusion is the Adam Sandler/Paul Shaffer reboot of Leonard Cohen's "Hallelujah," an act of calculated desecration that offers a nice reprieve from the rest of the album's predictable pieties: "Hallelujah/Sandy, screw ya!" and so on. Sandler performs the song with his usual delivery (that of a high schooler so embarrassed of his singing abilities that he feels bound to cloak them in self-effacing goofery), but the live audience greets each middle finger of a lyric with cheers, and the track goes some measure toward offsetting the maudlin platitudes of Martin, whose three consecutive songs are mercifully sequestered at the tail end of disc two. The highlight of the album is Roger Waters's run-through of "Another Brick in the Atlantic Wall" (see what he did there?), "Us and Them," and "Comfortably Numb." Working with Eddie Vedder in place of David Gilmour, Waters delivers these songs with a gritty commitment. "Waters" is a rather touchy word in the context of this concert, but the former Pink Floyd frontman is also the album's saving grace. Even a benefit concert needs an edge—and edge remains his indispensable area of expertise.
Score:
Label:
Columbia
Release Date:
December 18, 2012
Buy:
Amazon
If you can, please consider supporting Slant Magazine.
Since 2001, we've brought you uncompromising, candid takes on the world of film, music, television, video games, theater, and more. Independently owned and operated publications like
Slant
have been hit hard in recent years, but we're committed to keeping our content free and accessible—meaning no paywalls or fees.
If you like what we do, please consider subscribing to our
Patreon
or making a
donation
.