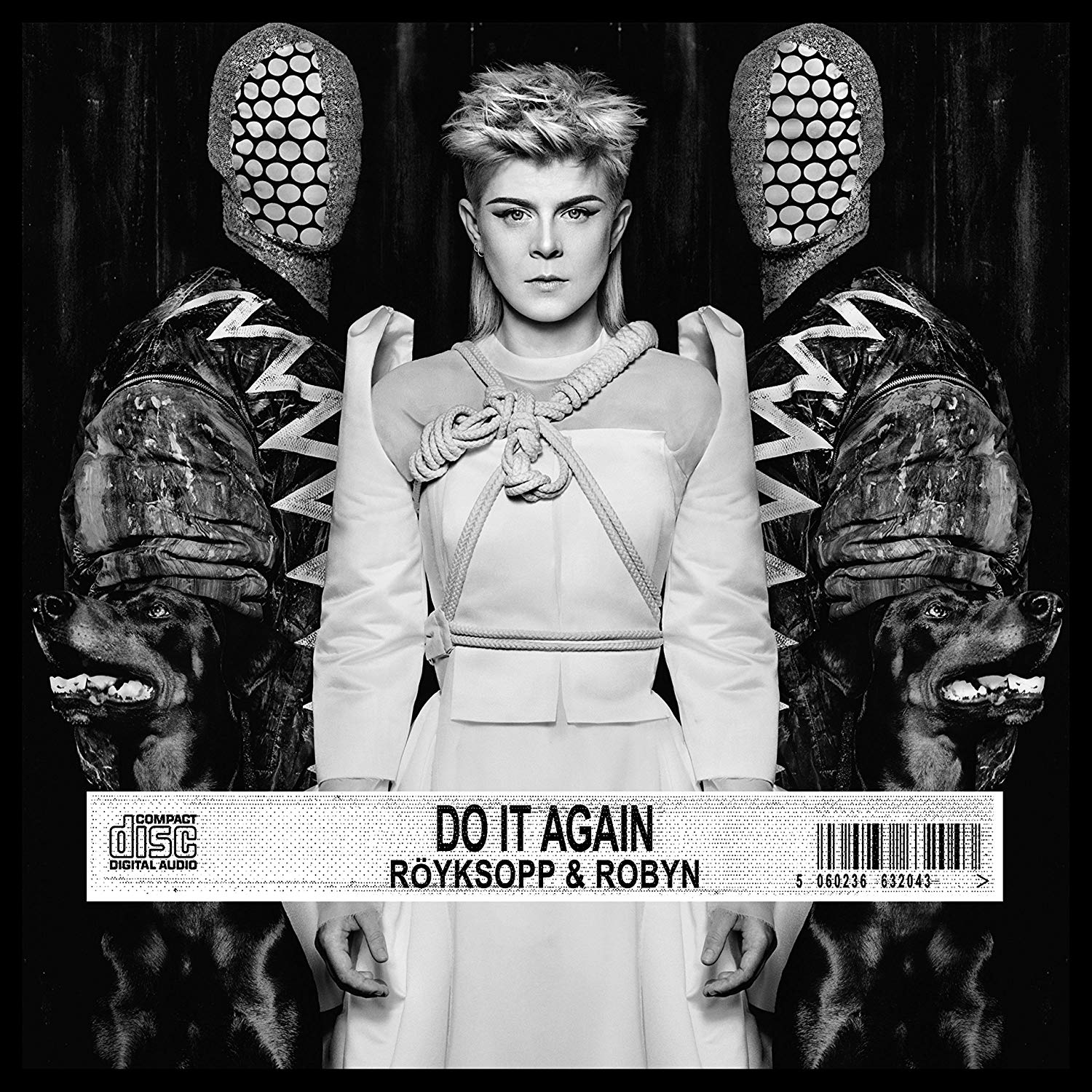 Over the years, Röyksopp has proven themselves to be skilled collaborators, producing some of their best music when another performer has stepped in to provide the human element often missing in their glossy, motorized dance-pop. It seems logical, then, that the duo would eventually extend their collaborations beyond mere one-offs and into something more ambitious. And with whom better than Scandinavian diva Robyn, whose glitchy, synthy brand of R&B suggests a natural affinity with Svein Berge and Torbjørn Brundtland's arctic compositions? But while the trio established a quick rapport on their initial tracks together a few years back, the simpatico on their new joint mini-album, Do It Again, seems almost too obvious: Röyksopp and Robyn share so much sonic DNA that their team-up is almost self-defeating, blurring the distinction between the two to the point where their respective quirks are essentially scratched in favor of a cohesive but far too clinical production.
Indeed, neither party challenges the other to escape this new comfort zone. Dressed like extras from Casshern in a stark black-and-white cover image that suggests a kind of chic utopian unanimity, both Röyksopp and Robyn fall into a reflexive cruise control that suggests a disinterested band recording their fifth or six album together—not their first. The title track, on which Robyn features most prominently, plays like a remix of something off Body Talk, and Röyksopp is essentially regulated to being her backup band, contributing nothing more than the heavy thump of safe, standard dance-club percussion. The 10-minute opener, "Monument," finds Robyn quietly reaffirming her corporeal and spiritual strength over softly hissing pulses and the occasional purr of a saxophone; the track possesses a gleaming robotic quality evocative of Björk's "All Is Full of Love," but enjoys none of that song's whimsy. Röyksopp and Robyn are both at their best when their pop indulges in that same sense of playful irreverence, but "Monument" only manages to be insipidly therapeutic.
There are fun moments to be had: "Every Little Thing" captures the artists' natural proclivity toward strong, swaggering melodies, while the digitized "Sayit" is the most tenacious power-pop anthem since Robyn's "Don't Fucking Tell Me What to Do." These bright spots suggest that Do It Again could've been a much more dynamic, beat-driven affair, and not the self-serious chillout that it is. Highly polished but surprisingly tedious, the album plays out like a throwaway diversion from exhausted artists attempting to catch their breath before moving on to their next big projects.
Score:
Label:
Interscope
Release Date:
May 26, 2014
Buy:
Amazon
If you can, please consider supporting Slant Magazine.
Since 2001, we've brought you uncompromising, candid takes on the world of film, music, television, video games, theater, and more. Independently owned and operated publications like
Slant
have been hit hard in recent years, but we're committed to keeping our content free and accessible—meaning no paywalls or fees.
If you like what we do, please consider subscribing to our
Patreon
or making a
donation
.