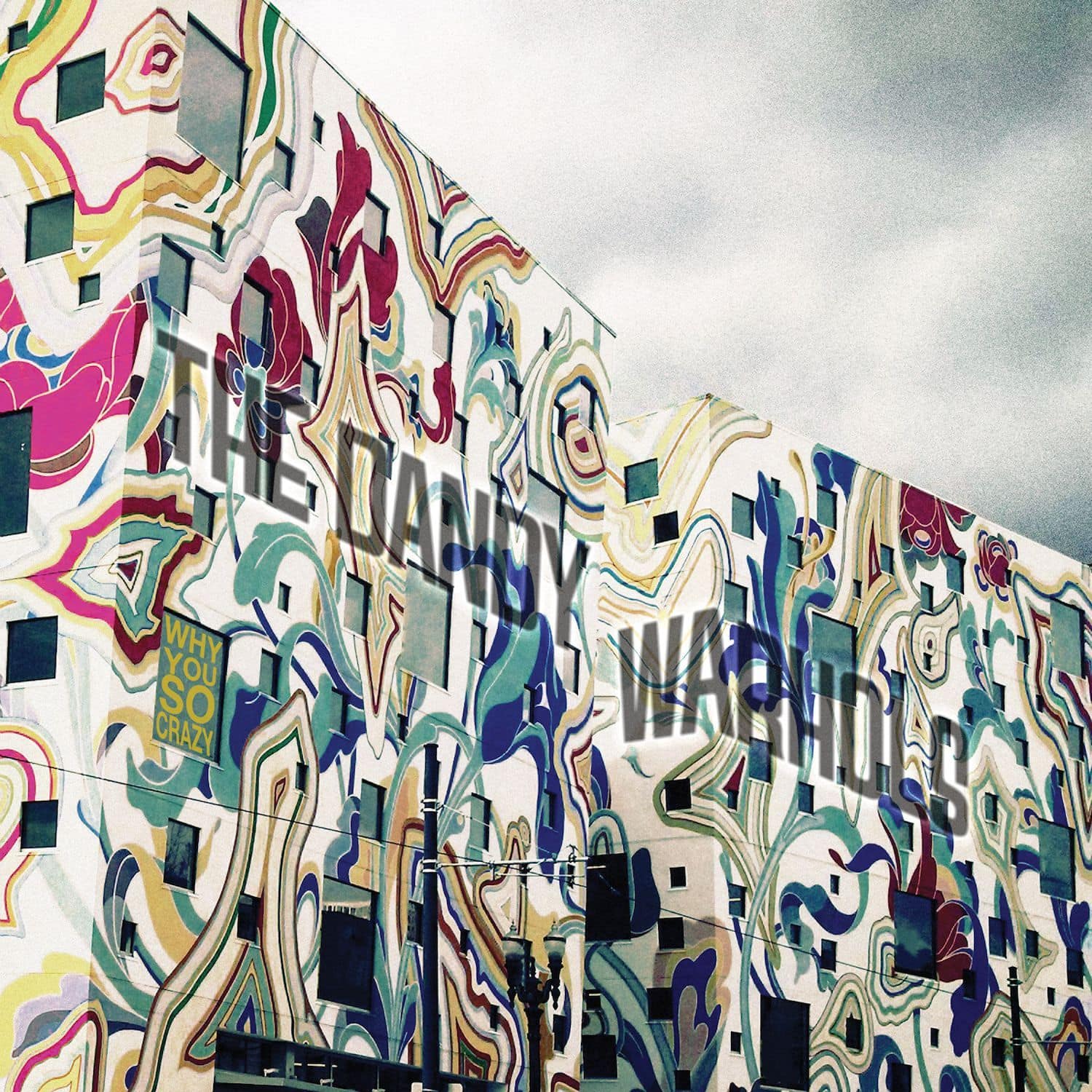 The music video for "Be Alright," the lead single from the Dandy Warhols's Why You So Crazy, takes the viewer on an interactive 360-degree tour of the Odditorium, a city block-sized building in Portland that was purchased by the band in 2002 in order to serve as their headquarters and recording studio. On one level, it's clever viral marketing, as the Odditorium is a commercial space, with booking information available online and a public-facing wine bar in the corner. But more importantly, it's also a revealing glimpse at the cloistered conditions that have produced the last 15 years of the Dandys's increasingly insular music.
Why You So Crazy unfolds in what is clearly meant to be a dizzying array of styles: from the 1930s Hollywood gloss of opening track "Fred N Ginger" (complete with an artificial 78 r.p.m. vinyl crackle), to the campfire gospel of "Sins Are Forgiven," to the warped synth-pop of "To the Church." Minute production details abound throughout: a stray melodica amid the tightly coiled electro of "Terraform"; a spectral, high-pitched piano line floating above the churning guitars of "Be Alright"; a general cacophony of Eno-esque electronic gurgles on the country pastiches "Highlife" and "Motor City Steel." In short, the album sounds exactly like the product of a band with their own personal recording complex at their disposal and only the most nominal commercial pressures to fulfill.
Unfortunately, neither Why You So Crazy's eclecticism nor its polish can make up for its lack of memorable songs. For all their stylistic diversity, most of the tracks here ride a single musical hook, like the metronomic bassline that opens "Thee Elegant Bum," until they've reached an ostensibly acceptable length. It's to the Dandys's credit that their definition of acceptable song lengths no longer extends to the seven-, nine-, and 12-minute dirges that dominate 2005's Odditorium, or Warlords of Mars, the album that not coincidentally put an end to their short-lived major label phase. But this is cold comfort when the four-and-a-half minutes of undulating synthesizer and droning guitar feedback that comprise "Next Thing I Know" seems to stretch into a small eternity.
Even frontman Courtney Taylor-Taylor, not exactly a high-energy singer in the first place, seems to sleepwalk through much of the album—an impression enhanced when keyboardist Zia McCabe takes the lead for "Highlife." Not only does McCabe's Dolly Parton-ish chirp provide a welcome respite from Taylor-Taylor's laconic drawl, but it makes for an instructive comparison with his blasé performance on the stylistically similar "Motor City Steel." Neither song does much with the country genre besides wallow in its clichés, but while McCabe commits to her performance, Taylor-Taylor remains distant, exaggerating his pronunciation of Paris's "Charlie DO-gal" airport as if he's afraid of being taken too seriously. Similarly cloying is "Small Town Girls," a paean to provincial womanizing that would feel trite had it been recorded when Taylor-Taylor was 21, let alone his current age of 51.
Of course, aesthetic distance isn't necessarily a sin. Just ask Bryan Ferry and Mick Jagger, to name two of the Dandys's more obvious influences. Nor, for that matter, is self-indulgence without its artistic virtues. Jack White—another survivor of the early-2000s alt-rock scene with his own recording complex (two of them, in fact)—released an album last year that Slant's own Jeremy Winograd described as "at times close to unlistenable," but at least it provided the creative spark White seemed to be looking for. The Dandy Warhols, by contrast, just seem to be treading water: releasing an album because they can and, with 2019 marking their 25th anniversary as a band, because they think they should. And while there are no wrong reasons to make music, there may be no reason less compelling than obligation.
Score:
Release Date:
January 25, 2019
Buy:
Amazon
If you can, please consider supporting Slant Magazine.
Since 2001, we've brought you uncompromising, candid takes on the world of film, music, television, video games, theater, and more. Independently owned and operated publications like
Slant
have been hit hard in recent years, but we're committed to keeping our content free and accessible—meaning no paywalls or fees.
If you like what we do, please consider subscribing to our
Patreon
or making a
donation
.