Given the success of writer-director Ari Aster's first two features, Hereditary and Midsommar, the anticipation surrounding his next film has been nothing short of intense. Announced in 2021, when it was originally titled Disappointment Boulevard, Beau Is Afraid was described at the time as "an intimate, decades-spanning portrait of one of the most successful entrepreneurs of all time." Flash forward to today and distributor A24 has shared the first look at Beau Is Afraid, in which a paranoid man, played by Joaquin Phoenix, embarks on an epic odyssey to get home to his mother.
In addition to Phoenix, Beau Is Afraid's cast includes Nathan Lane, Amy Ryan, Stephen McKinley Henderson, Hayley Squires, Denis Ménochet, Kylie Rogers, Armen Nahapetian, Zoe Lister-Jones, Parker Posey, and Patti LuPone.
See the exclusive trailer below.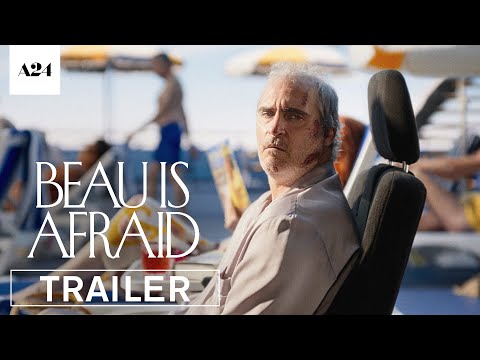 Beau Is Afraid will be released on April 21.
If you can, please consider supporting Slant Magazine.
Since 2001, we've brought you uncompromising, candid takes on the world of film, music, television, video games, theater, and more. Independently owned and operated publications like
Slant
have been hit hard in recent years, but we're committed to keeping our content free and accessible—meaning no paywalls or fees.
If you like what we do, please consider subscribing to our
Patreon
or making a
donation
.