Katy Perry's long-awaited Smile finally arrives next week. The album has already spawned seven videos, including a Pride version of "Daisies" and a mixed-media clip for the title track, which finds a very pregnant Perry clowning around in customary form. The singer's career is, of course, largely defined by her outrageous video fashions, so we decided to take a look back at some of her wildest looks.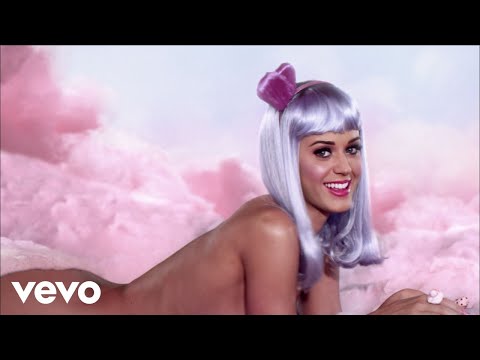 "California Gurls"
Prior to Perry's 2010 smash "California Gurls," she relied on her girl-next-door-cum-pinup good looks, but this Matthew Cullen-directed video (inspired by the work of artist Will Cotton) reset the bar for her visuals. Sporting a violet-hued wig and, famously, a whipped cream-spurting halter top, Perry frolics among the game pieces of a giant Candy Land in this trippy tribute to all things sticky and sweet.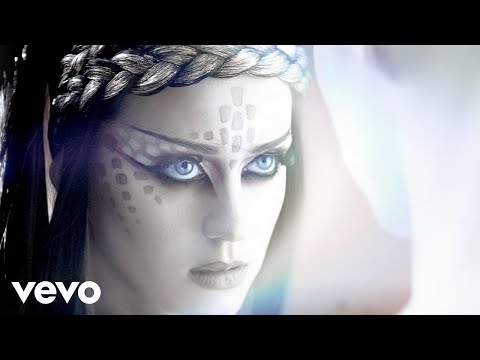 "E.T."
Perry plays an extra-terrestrial siren-turned-humanoid-turned-gazelle in this CG-heavy sci-fi fantasy co-starring Kanye West and model Shaun Ross.
"Last Friday Night (T.G.I.F.)"
Part of Perry's charm is that, unlike some of her contemporaries, she doesn't take herself (or her work) too seriously. Exhibit X: "Last Friday Night (T.G.I.F.)," a tongue-in-cheek tribute to '80s teen flicks featuring cameos by Darren Kriss, Kevin McHale, Kenny G, Corey Feldman, Debbie Gibson, and viral YouTube star Rebecca Black in which Perry plays a lovesick, metal-mouthed teen.
"The One That Got Away"
Directed by Floria Sigismondi and co-starring Diego Luna, 2011's "The One That Got Away" finds Perry sporting Hollywood-style old-age makeup as she recounts a doomed love affair from her salad days.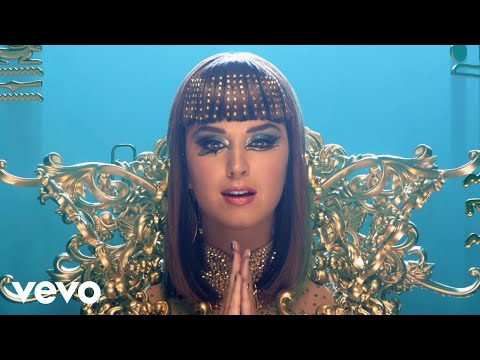 "Dark Horse"
Prompting accusations of cultural appropriation, the video for Perry's smash hit "Dark Horse" sees the singer portraying a magical Egyptian queen cheekily named Katy-Patra who presides over a parade of potential new lovers.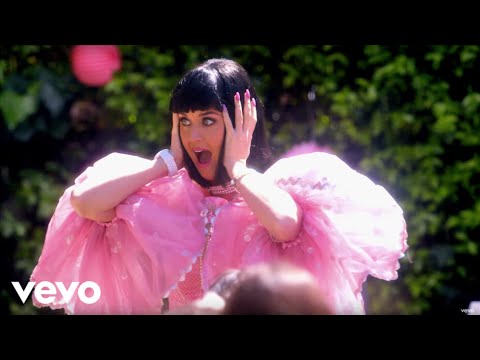 "Birthday"
Perry reportedly spent up to seven hours having prosthetic makeup applied for the various characters she depicts in the quirky video for the disco-inflected "Birthday": a former burlesque dancer, a Jewish M.C. (cringe), and a creepy clown, among others.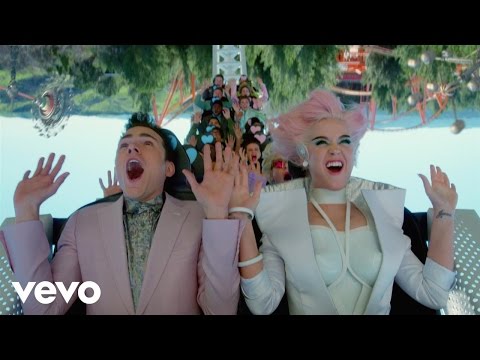 "Chained to the Rhythm"
Helmed by frequent collaborator Matthew Cullen, the eye-popping clip for the politically charged "Chained to the Rhythm" sees Perry going back to the future, donning pink hair and sleek couture that's simultaneously futuristic and retro.
"Bon Appétit"
Perry's videos are frequently visual feasts, but things got pretty literal in 2017's "Bon Appétit," in which the pop star is wrapped in plastic like a lump of dough and served up like she's good enough to eat. Just try to disregard Migos.
"Hey Hey Hey"
Perry's takes on the guises of Marie Antoinette and Joan of Arc in the video for her single "Hey Hey Hey," an ostensible commentary on the pleasure and plight of powerful women.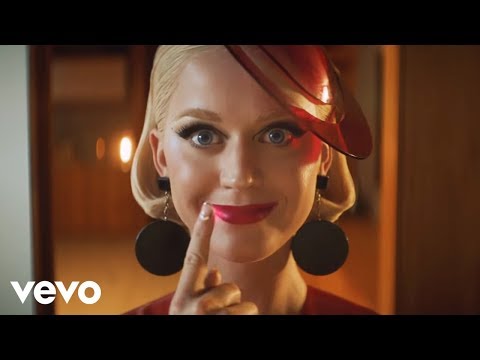 "365"
The Stepford Wives meets Her is the video for Zedd and Perry's electro-pop track "365," in which the singer plays a vacant-eyed malfunctioning robot.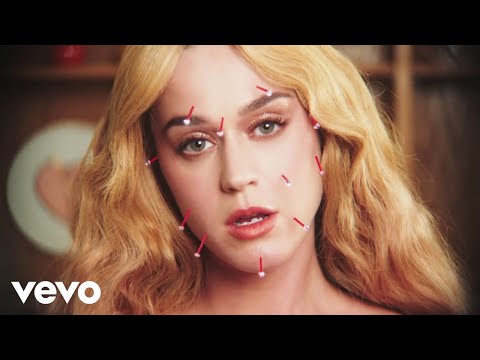 "Never Really Over"
Perry transformed into a strawberry-blond hippie goddess from the Age of Aquarius for the new age-infused video for last year's hit single "Never Really Over."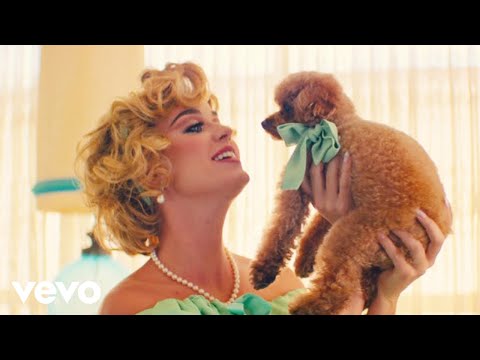 "Small Talk"
In this campy spoof of dog-show culture, Perry—dressed in garish '70s fashions—plays an over-the-top stage mom to her pet pooch Nugget.
"Never Worn White"
Directed by Parisian duo J.A.C.K., the video for "Never Worn White," a heartfelt ballad that pays tribute to fiancé Orlando Bloom, features Perry donning an extravagant floral frock and headdress a la Florence Pugh's May Queen in Art Aster's 2019 horror film Midsommar. The clip opens with the artist dressed in an über-plunging white gown and ends with her in a sheer dress, cradling a very pregnant belly.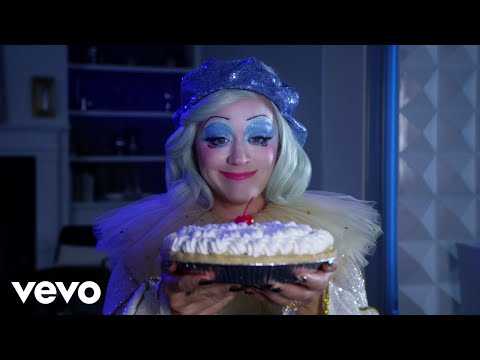 "Smile"
Perry got animated in the cosplay-themed video for the title track from Smile. Working around both Covid-19 restrictions and Perry's pregnancy, Matthew Cullen alternates between scenes of the singer as a video game character and the real life Perry dressed in high-fashion clown attire.
If you can, please consider supporting Slant Magazine.
Since 2001, we've brought you uncompromising, candid takes on the world of film, music, television, video games, theater, and more. Independently owned and operated publications like
Slant
have been hit hard in recent years, but we're committed to keeping our content free and accessible—meaning no paywalls or fees.
If you like what we do, please consider subscribing to our
Patreon
or making a
donation
.