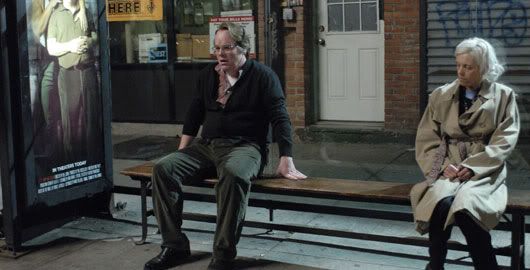 1. "Could Synecdoche, New York Be the Worst Movie Ever? Yes!": Sexy Rexy and the Attack of The Monster Kimchi, The Sequel. (Hattip: Andrew Grant, who is currently leading the retaliatory mob to the Observer gates.)
["So let's cut straight to the eye of Katrina."]
***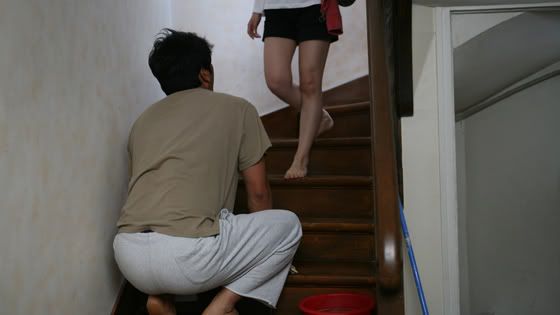 2. Dan Sallitt sings the praises of Hong Sang-soo's Night and Day.
["I'm not quite ready to write anything substantial about this wonderful film, but I'd like to get the word out, even though I don't believe it has an American distributor yet. Hong Sang-soo is the kind of director who, though generally lionized by the critical community, is in danger of being neglected on a film-by-film basis, because none of his films is so different from the others as to constitute an event. This is a risky game for a critic's director: after two or three "Ho, hum, another excellent Hong film" reviews, the critic feels an irresistible impulse to change the pace with "Lacking Hong's usual inspiration" or "Stuck in a rut." I think that Night and Day is Hong's best film, and I'm worried that no one is going to notice. There's been a quiet style shift in Hong's recent career, and I think the new forms are coming together into something special."]
***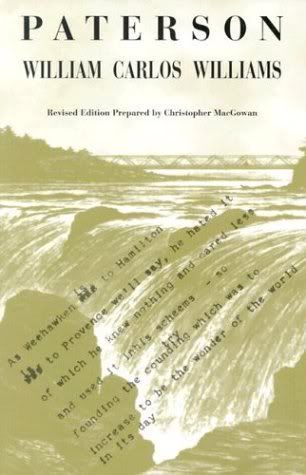 3. Two posts (#1 & #2) by Brian at Five Branch Tree on William Carlos Williams' book-length poem, Paterson.
["William Carlos Williams' book length poem, Paterson, was written in five sections over a course of about 10 years, with each section being released individually and the all later compiled as one book. The central metaphor is the Passaic river and its massive cascade within Paterson, New Jersey before a final emptying into the Atlantic; Paterson being the poetic combination of inhabitant (Williams himself), the locale, both urban and natural, the river, and all then infused equally through the chaos of the falls-- a metaphor for the continual movement of change/time and, ultimately, the poetic voice."]
***



4. "Hard times have some flirting with survivalism": From MSNBC.
[""There are a lot more people—a lot more eager people—who are trying to get themselves squared away logistically," said Rawles, who lectures and writes books on preparing for and surviving "TEOTWAWKI"—The End Of The World As We Know It. Rawles, a self-described Christian conservative, said most of his readers had similar backgrounds when he started his blog in 2005. But he said that as the financial crisis has unfolded—particularly when oil prices began to soar—he started hearing from a much broader segment of the population. "Now it's the entire political spectrum—far right, far left and everything in between," said Rawles. "I'm getting over 200 e-mails from readers a day. Now it is quite apparent how many more liberals are writing. Same concerns, different outlook. Greens, for instance, put less emphasis on self-defense and guns.""]
***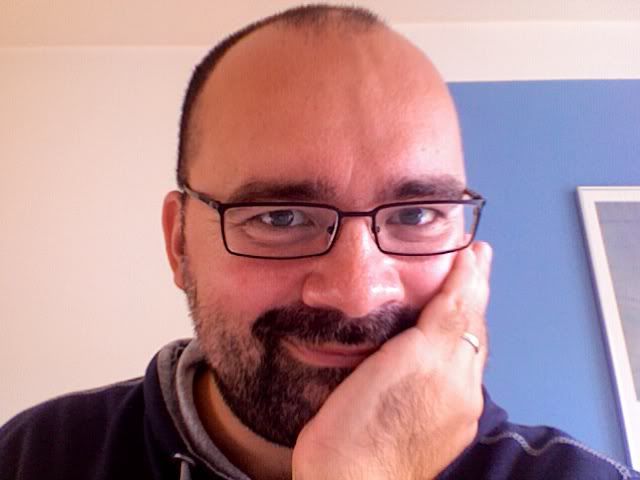 5. Our own Peet Gelderblom interviewed by Dennis Cozzalio.
["Shortly after Ingmar Bergman's 89th birthday, I posted a dull, gray cartoon of him behind a colorful birthday pie, with the Grim Reaper sitting beside him. A week later I read in the paper that the man had died, which came as a big shock to me. Antonioni passed away only a few hours later, and almost immediately the idea behind Directorama presented itself: What would happen if these two met each other in the afterlife? What would they and other late filmmakers of their pedigree think of movies that are made right now? What if this whole pantheon of cinematic greats in heaven would be forced to inspire their successors?"]
***



Quote of the Day: Whitney Young
"The truth is that there is nothing noble in being superior to somebody else. The only real nobility is in being superior to your former self."
***


Image of the Day (click to enlarge): The Beekman Theatre is Back! Click here for the press release from Susan Norget Film Promotion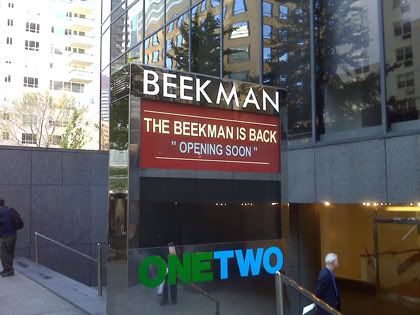 ***


Clip of the Day: A little Beyoncé does a Wednesday morning good.
_____________________________________________________
"Links for the Day": Each morning, the House editors post a series of weblinks that we think will spark discussion. Comments encouraged. Suggestions for links are also welcome. Please send to keithuhlich@gmail.com.