1. "Guillaume Depardieu, 1971 - 2008": Too soon. R.I.P. (UPDATE: Glenn Kenny eulogizes at Some Came Running.)
["Guillaume Depardieu, the son of Gérard Depardieu, died earlier today at the age of 37. The cause of death was named as pneumonia, which he'd contracted three days earlier in Paris' Raymond Poincare hospital. "]
***



2.
Our own Peet Gelderblom
speaks with Movie Geeks United!
about
Directorama
. Embedded above and also linked. Peet's section begins at 40:00.
***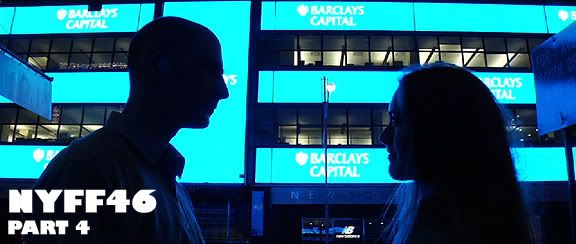 3. "NYFF46 PART 4": The final installment of Jamie Stuart's New York Film Festival series for Filmmaker. (VanAirsdale, you devil!) Jamie was also profiled in the Washington Post on Sunday.
["For the past four years, Jamie Stuart has made short Web films at the New York Film Festival (as well as Sundance and Toronto). Commissioned by Filmmaker magazine, and with a love for the quirky detail, he has brought a poet's eye to festival junkets, news conferences and sundry rituals of ballyhoo, creating off-the-cuff observational essays that vividly capture the nexus between art, absurdity and celebrity. (He once focused an entire piece on Sienna Miller's cocktail ring; in another he gave Amy Adams the camera and had her interview him.) But now Stuart, who hopes for a feature career, is ready for his own close-up. For his coverage of this year's New York Film Festival, which closes today, the 33-year-old director has created an ambitious fictional framing narrative, a "low-fi sci-fi" thriller in which he stars as a time-traveling mystery man. Here he discusses a shot in the third episode, set on the Queensboro Bridge:"]
***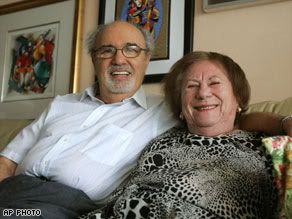 4. "Amazing Holocaust love story lives on": From CNN.
["In the beginning, there was a boy, a girl and an apple. He was a teenager in a death camp in Nazi-controlled Germany. She was a bit younger, living free in the village, her family posing as Christians. Their eyes met through a barbed-wire fence and she wondered what she could do for this handsome young man. She was carrying apples, and decided to throw one over the fence. He caught it and ran away toward the barracks. And so it began."]
***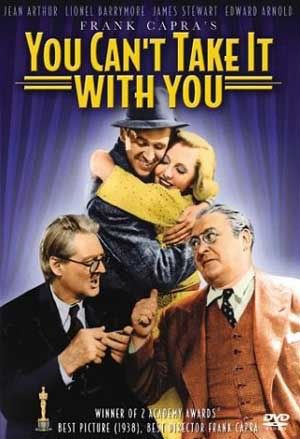 5. "Why You Can't Take It With You Sums Up Everything That Was Good About 1930s Hollywood While Also Managing To Be Distinctly Mediocre": By David Upton at Victim of the Time.
["You Can't Take It With You, apart from having an irritatingly long and un-shortenable title, is basically the manic screwball comedies that I adore so much, but diluted with the infamous corn of Capra. If making films was a culinary art (and you know you wish it were), then here we have at the helm a chef who got noticed for his originality but has landed a boss who is terrified of bad press. 'Play it safe, lad,' he says, and so our precocious young cook looks down at his delicious concution and sadly pours in Capra's Creamed CornTM into his pot. Stir, and voila! You have crazy that Oscar can adore without having to laugh too much. God forbid people think the golden man's got a funny bone."]
***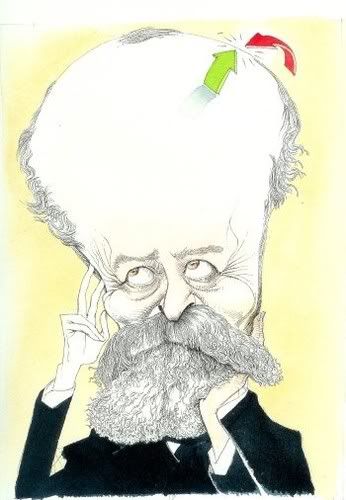 Quote of the Day: William James
"A great many people think they are thinking when they are really rearranging their prejudices."
***


Image of the Day (click to enlarge): The mystery of which side your gas tank is on solved! How many of you knew?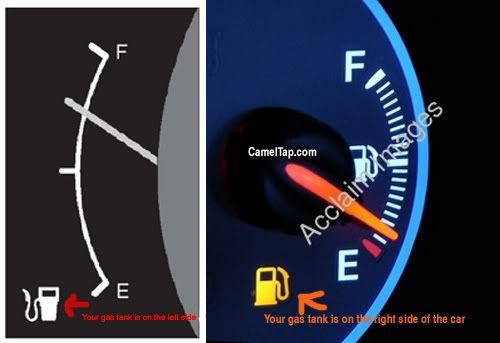 ***


Clip of the Day: Steven Seagal is... (Thanks, Adam.)
_____________________________________________________
"Links for the Day": Each morning, the House editors post a series of weblinks that we think will spark discussion. Comments encouraged. Suggestions for links are also welcome. Please send to keithuhlich@gmail.com.