By Kevin B. Lee and Matt Zoller Seitz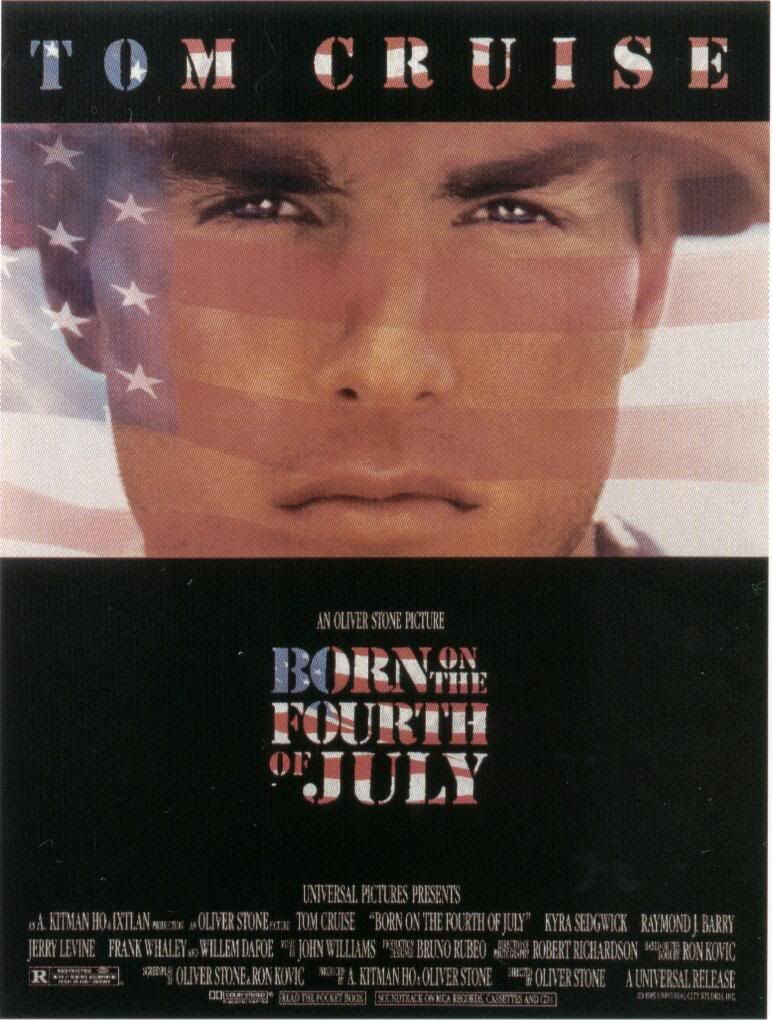 This is the first installment of "Oliver Stone: The Official Story," a series of articles and video essays on Stone's films commissioned by Moving Image Source, the online magazine of the Museum of the Moving Image. Part 1 deals with Born on the Fourth of July (1989). The series also includes considerations of JFK, Nixon and Alexander.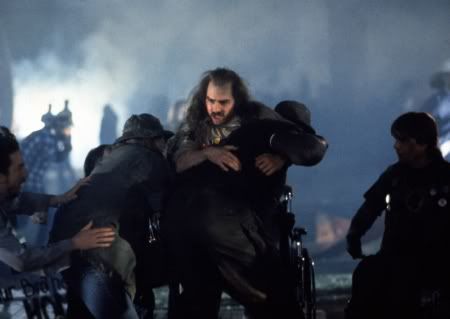 Oliver Stone's George W. Bush biopic W., opening October 17, is his latest foray in a genre that has yielded some of his most memorable work: the political biography. The four Stone films examined in this series of video essays—Born on the Fourth of July, JFK, Nixon, and Alexander—dramatize conflicted relationships between highly driven individuals, their heroic ideals, and their service to the nation-state. They amount to cinematic battlefields where sophisticated ideas and recreated events are intensified (or at times, blown away) by expressive camerawork and editing schemes. To bring histrionics into history may seem a dubious project, but in Stone's hands, it brings an urgency and vitality to his subjects that few filmmakers can match.
Stone built his reputation as a screenwriter of overheated melodramas with a political bite, including 1978's Turkish prison picture Midnight Express (which won Stone a Best Original Screenplay Oscar) and Brian De Palma's 1983 remake of Scarface, which transformed the original's Italian hero into a transplanted Cuban criminal whose voracious appetite was a sick parody of the archetypal immigrant success story. Stone's most notable early films as a director-- Salvador (1986), Platoon (1986, loosely based on his own experience as a Marine in Vietnam), Wall Street (1987), and Talk Radio (1988)—were classically constructed, broad-brushstroke entertainments with a muckraking sensibility.
But with the antiwar polemic Born on the Fourth of July (1989), Stone began to take stylistic risks that separated him from previous masters of the "message" picture. His restless experimentation with film stock, disruptive editing, interpolated documentary material,
and cultural iconography defined what now seems the most urgent and fruitful period of his career, and marked Stone as one of the most distinctive and commanding directorial voices in American cinema: a popular artist whose work had to be reckoned with, even if one disagreed with his politics and loathed his worldview.
These films all grapple, to some extent, with the idea of an "official" narrative. Stone's filmmaking defines this as a story presented by authorities in order to perpetuate ideology, strengthen received wisdom, reinforce a nation's identity, and keep society's economic, political, and military engines chugging along. Stone reiterates the "official" narrative in order to question it, annihilate it, or simply call the viewer's attention to the manner in which such narratives are built, and to the mentality and agenda of the parties that concoct them, unleash them on the world, and defend them against attacks by the likes of Oliver Stone.

To read the rest of the article on Born on the Fourth of July, or to watch Matt Zoller Seitz's video essay, click here.