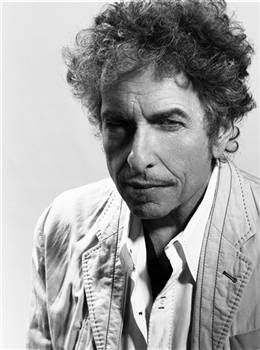 1. "New Dylan album to stream on NPR.com": From MSNBC.
["Bob Dylan's new album shall be released one week early as a free online stream on National Public Radio's Web site. NPR Music will stream the entire two-CD, "Tell Tale Signs," beginning at 12:01 a.m. EDT Tuesday. It will be available for listening at least until Oct. 7, when the album is officially released by Columbia Records. "Tell Tale Signs" is the eighth volume of Dylan's ongoing rarities compilations, titled the "Bootleg Series." This edition includes out-takes and rare cuts from the last two decades. An alternate version of "Mississippi"—a song from 2001's "Love and Theft"—was earlier made available as a free download at Amazon.com."]
***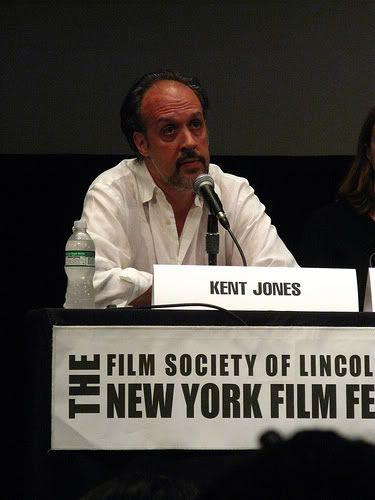 2. Some reaction to the "Film Criticism in Crisis" panel held yesterday at Lincoln Center: From MGJR, James van Maanen, and Alison Willmore (Twittering).
["Pascual Espiritu, who blogs—and beautifully: thoughtful, informative—as Acquarello at Strictly Film School, told us how she (and we) ought to think of her blog; Cahiers du cinema editor Emmanuel Burdeau was perhaps the hit of the panel, offering lengthy tales of the how and why of Cahiers' current crisis, as well as telling us how very good and underrated was the film Cloverfield (I fully agree with the gentilhomme on that one); finally GreenCine's own go-to guy for what, filmwise, is worth reading on the web, David Hudson, acted (as he does on the GreenCine Daily Blog) as a connector, linking and commenting on what his co-panelists had just told us."]
***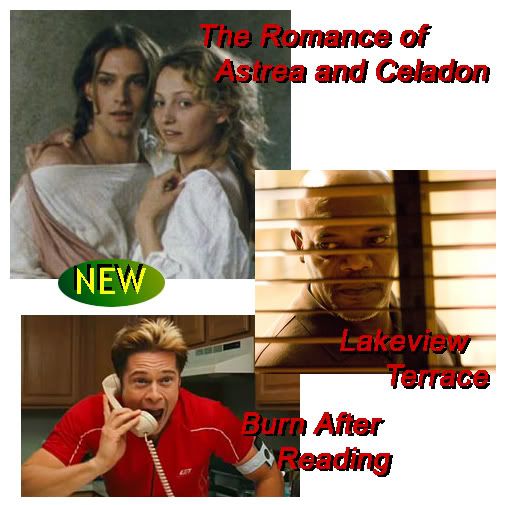 3. "Moral and Immoral Tales": Fernando F. Croce on The Romance of Astréa and Celadon, Lakeview Terrace, Burn After Reading, and The Women.
["Rohmer is reportedly Neil LaBute's favorite director, though, to judge from the hammy way he metes out his would-be provocations, William Castle would seem a much more logical candidate for his personal pantheon."]
***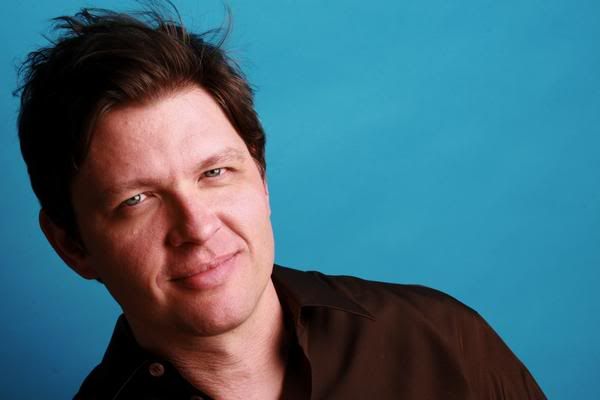 4. At The Evening Class, Michael Guillén interviews composer John Turner.
["Back in late June 2007 at Frameline31, one of my favorite films was Sam Zalutsky's first feature You Belong To Me, a suspenseful Polanski-style thriller with dark Hitchcockian overtones. As Pam Grady wrote for the Frameline program, this tale of gay obsession morphed into something quite unexpected as the protagonist Jeffrey (Daniel Sauli)—smitten with a one-night stand—stalks the fellow to his apartment building and rents a vacant unit in the building in hopes of getting closer to him. That's creepy enough in itself; but, it soon becomes apparent that "the rot eating at his hardwood floors is symbolic of an evil infecting the entire address." With classic indirection, the film starts off with one story and skillfully warps into another. ... What really made the movie work for me, however—along with Zalutsky's writing and direction, and Sauli and D'Arbanville's restrained performances—was composer John Turner's tense score, which held me in a Hermannesque grip. Though Turner graciously consented to an interview shortly after Frameline, I never got around to transcribing our conversation. Recently, however, he forwarded me the film's soundtrack on CD and I was reminded all over again of how commendable his contribution was to the project so—albeit belatedly—here's the transcript of our talk."]
***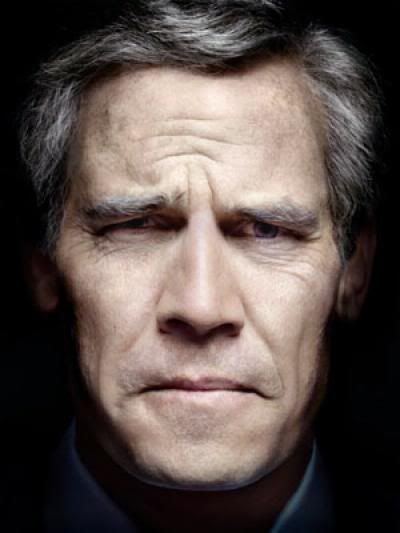 5. New trailers for The Spirit, The Curious Case of Benjamin Button, and W.
["You may find yourself in a beautiful house."]
***



Quote of the Day: Antoine de Saint Exupéry
"It is only with the heart that one can see rightly. What is essential is invisible to the eye."
***


Image(s) of the Day (click to enlarge): Three more pictures from the "Film Criticism in Crisis" panel. Top to bottom: Jonathan Rosenbaum, David Hudson, and Pascual Espiritu
***


Clip of the Day: The "Obama Llama Song," many times over.
_____________________________________________________
"Links for the Day": Each morning, the House editors post a series of weblinks that we think will spark discussion. Comments encouraged. Suggestions for links are also welcome. Please send to keithuhlich@gmail.com.