1. "New DVDs": Dave Kehr's latest Times column looks at Ophuls, Menzies, and Chan. Head to Dave's site for the rapidly evolving discussion, plus a new Godard film.
["The Criterion Collection release of three masterworks by Max Ophuls—"La Ronde," "Le Plaisir" and "Madame de . . . "—is very welcome, although the quality of the transfers falls just short enough to frustrate the pickiest amongst us. As you can see from the frame grab above, the tonal range is a is a tad too narrow, resulting in a slightly dull image that doesn't pull the viewer into the Ophulsian vortex in the way it should. But it seems churlish to complain, given how long it has taken for these vital films to make it to home video in any watchable form. Overall, they seem to me a solid if not dramatic improvement over the British Second Sight discs, but there are commenters here much more technically savvy than I am, and I look forward to their observations (hello, David Hare!)."]
***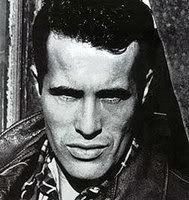 2. Yesterday was Kenneth Anger Day at DC's, so Happy Un-Kenneth Anger Day everybody!
["Kenneth Anger: 'I've always considered movies evil; the day that cinema was invented was a black day for mankind.'"]
***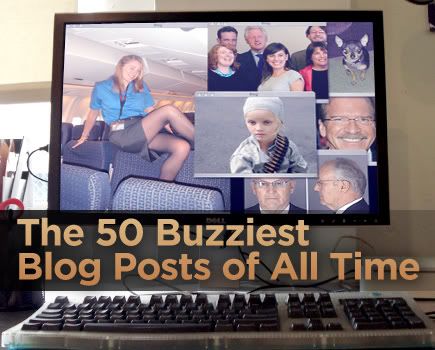 3. "The 50 Buzziest Blog Posts of All Time": From Nerve. (Hattip: Todd VanDerWerff)
["In 1994, someone started blogging for the first time. It was probably either Justin Hall or David Winer, depending on whom you ask. Regardless, in the time since, the weblog medium has changed the news cycle—for better or for worse (we think better)—forever. For this list, we combed the internets for the fifty buzziest blog posts since that time. Some of our selections will no doubt ring a bell—they're posts that achieved instant worldwide notoriety and bested the media at its own game. They brought down politicians, exposed celebrity shenanigans and caused widespread consternation and controversy. And then there are other posts that never became famous, but nonetheless sparked their own wildfires of feedback, both of the go-to-hell and amen! variety. We've included some of those here too, because you probably haven't seen them, and we think you should. What else are you going to do on your lunch break? Eat? What did we miss that we should have included? What did we include that we should have ignored? As always, we expect you to get out the knives and carve us up in the feedback section, as any good blog reader would."]
***



4. Walter Chaw revisits WarGames, Saturday Night Fever, and Staying Alive.
["Staying Alive is a stunted, staggering monument to extravagant emptiness: the Reagan years winnowed down into so many feet of tired, stretched-thin celluloid. Tony is resurrected here and framed by auteur Sylvester Stallone's odd close-ups of Manero staring blankly at nothing within or without context. It's the perfect tableau in a sense, the seventies icon rendered glazed, mute, and glossy by the eighties fandango; his announcement after all the fireworks have misfired that what he wants to do is "strut," right before recreating the prologue of Saturday Night Fever, is a little like a nation of 1983's children knowing that those little furry assholes were called "Ewoks" when the term is never uttered in Return of the Jedi. Post-modernism is in its nascent imbecility here--pop culture is brought to Frankensteinian half-life to shamble about for a while before leaning itself against a wall. Tony is no longer a kid looking for the heart of the Saturday night, he's a struggling Broadway dancer/waiter cliché looking for his big break in The Big Show. Because it's the wrong decade, he gets his chance, the girl, and the opportunity to rape his own legacy. Travolta's career wouldn't recover until Pulp Fiction another decade later. (Now that's post-modernism done right.)"]
***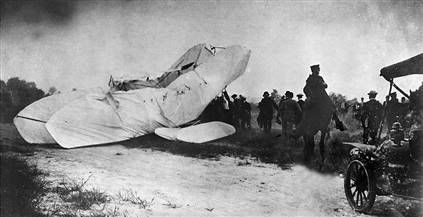 5. "Century after first fatality, safety is in the air": Revisiting the first airplane fatality, a century previous.
["It was called an "aeroplane," but the contraption Orville Wright piloted on Sept. 17, 1908 was hardly more than a big box kite with a motor. And unlike his famous first flight in 1903, this one was doomed. Less than five minutes after takeoff, Wright's plane lay smashed, his passenger mortally injured, and the world got an early taste of the perils of flying. It was the first fatal airplane crash in history, according to the Flight Safety Foundation. "The aeroplane is still far within the experimental stage," a New York Times writer lamented three days later. "The perfected machine will doubtless be different from it in everything from principle to motive power.""]
***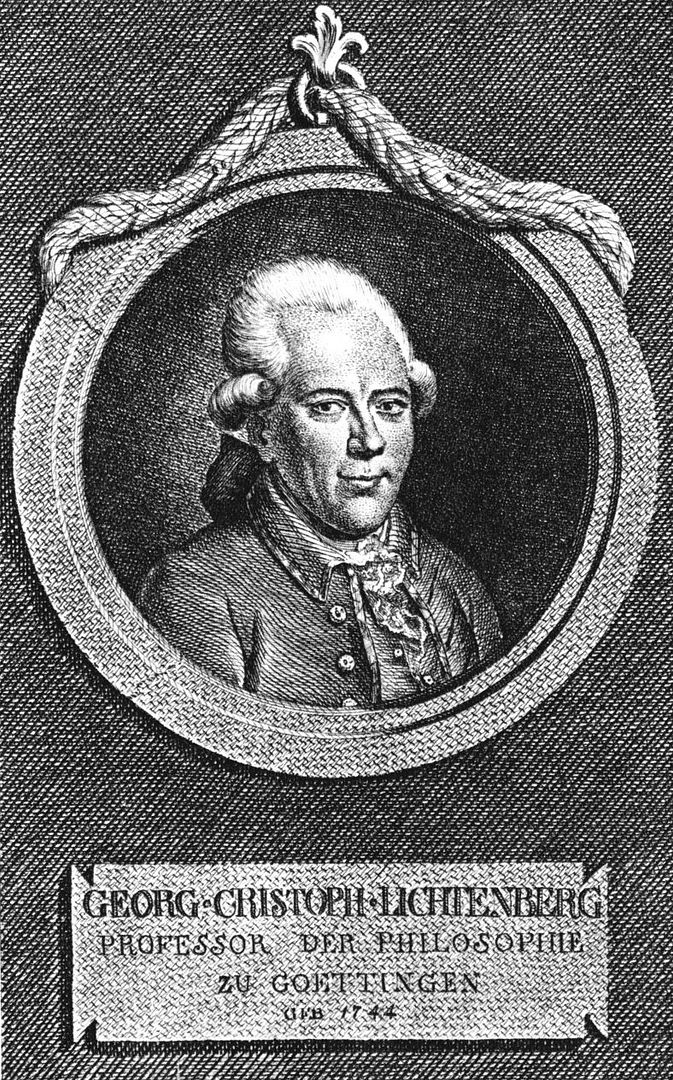 Quote of the Day: Georg Christoph Lichtenberg
"Perhaps in time the so-called Dark Ages will be thought of as including our own."
***


Image(s) of the Day (click to enlarge): Three personal faves from the Something Awful section entitled "One Letter Off." (Hattip: Preston Miller)
***


Clip of the Day: The Lehman Brothers bankruptcy inspires some hot-'n'-heavy man-man affection. (Hattip: Preston again)
_____________________________________________________
"Links for the Day": Each morning, the House editors post a series of weblinks that we think will spark discussion. Comments encouraged. Suggestions for links are also welcome. Please send to keithuhlich@gmail.com.