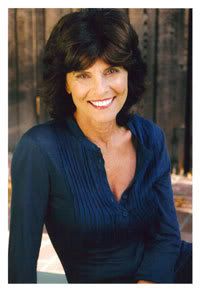 1. Adrienne Barbeau, novelist. (GRAWWWWW!) Hattip to Vince Keenan.
["I don't recognize labels like summer book or beach read. But I'm still glad I finished Vampyres of Hollywood before Labor Day. It has that warm afternoon, bottle of beer within reach kind of feel. The novel by Adrienne Barbeau (yes, that Adrienne Barbeau) and Michael Scott (no, not that Michael Scott) suggests that many of the movies' brightest lights are in fact the undead. Funny how easy that notion is to accept. None is more powerful than Ovsanna Moore, the "scream queen" turned mogul. (In a book with all manner of hellish creatures running amok, that's the only element I had trouble with. It's like saying Brinke Stevens runs Lionsgate. As if an actor could run a movie studio. Oh, wait ...) But someone is murdering vampires—sorry, vampyres—in unspeakably violent ways. A Best Actor winner has his Oscar rammed into a sensitive place ... pedestal first. That's an opening in more ways than one. When a Beverly Hills detective discovers that Ovsanna links the victims, she must move quickly to prevent centuries of secrets from coming to light. The book is funny, packed with choice showbiz observations and inside jokes. Then there's the scene where Ovsanna is confronted by the title cabal, a coterie of silver screen luminaries you foolishly thought long gone. And you won't believe who the villain is."]
***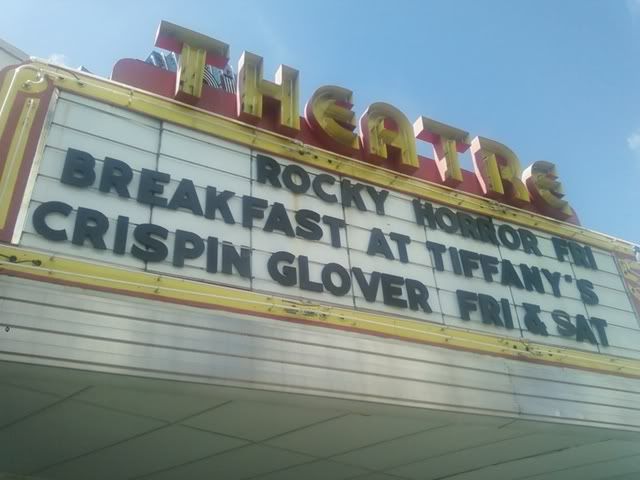 2. The Cinetrix is right: that's quite a marquee.
***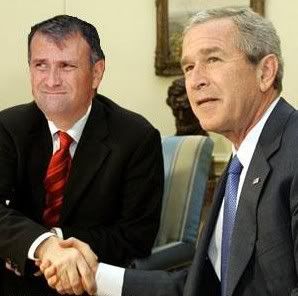 3. "Inside Man": Lawrence Levi catches up on Jack Abramoff.
["Jack Abramoff, the notorious felon and "embarrassment to Orthodox Jews," has been making the most of his first eighteen months in prison, according to his lawyers and friends who want him set free early. (Currently he has at least four years to go, and could have another eleven added next week.) Apparently, in addition to furthering his study of Judaism, he's taught several classes to his fellow inmates, including "Cinema Studies" and "The Holocaust in Films." The classes suggest that his devotion to filmmaking—once channeled into Red Scorpion, the right-wing stink bomb he produced in 1989—hasn't flagged. "]
***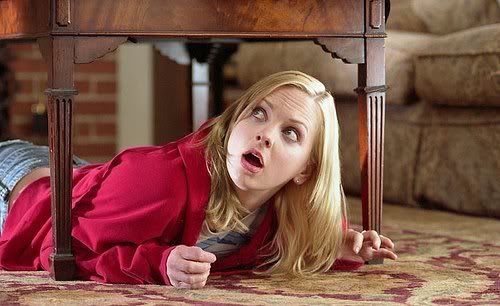 4. Zach Campbell hearts Anna Faris, here and here.
["Anna Faris' work in Gregg Araki's pot comedy Smiley Face is a hilarious catalogue of contortions and facial non sequiturs. She lets her eyes get big and her face a little wild, the chin rounding down the gullet with a pouty lip. When you look at, say, Megan Fox in Transformers, no matter what the physical demands of the scene her flawless face remains in the mode of a Calvin Klein ad. Not Faris! With gusto she moves around awkwardly. (Anyone who gets as much a kick as I did out of her rolling "escape" from her car in the parking garage is a kindred spirit.)"]
***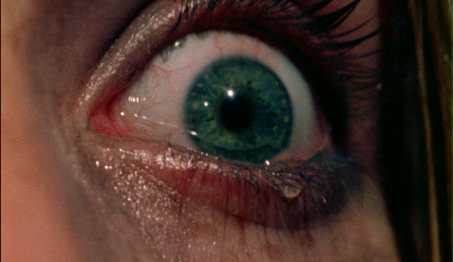 5. The proprietor of Arbogast on Film leaves us a lazy post. Take a gander, then make your way through the rest of the site.
["I got this idea from Jonathan Lapper, who (to the best of my knowledge) coined the blogologism "lazy post." Although Lapsie didn't define it as such, I'd like to challenge the notion that posting a lazy post means you're out of ideas... rather, posting a lazy post (at least for me) is more of an indicator that I presently lack the time or the energy to really beat the band."]
***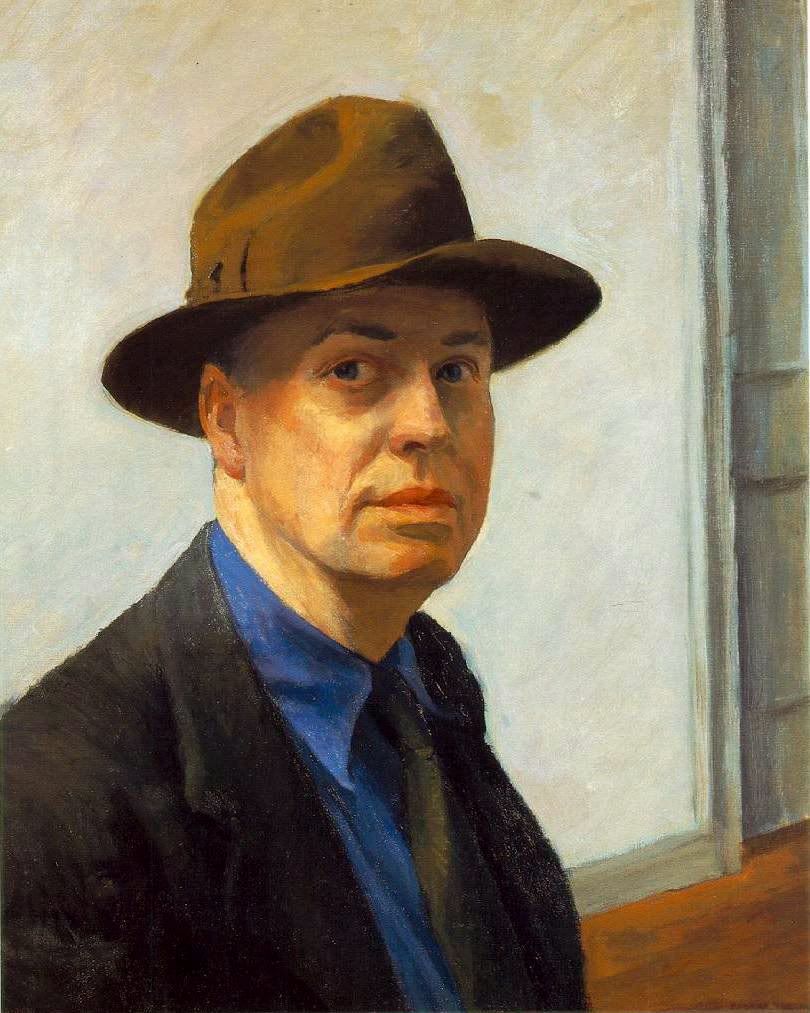 Quote of the Day: Edward Hopper
""If you could say it in words there would be no reason to paint.""
***


Image of the Day (click to enlarge): Oneal Foret, one of the New Orleans residents choosing to ride out Hurricane Gustav.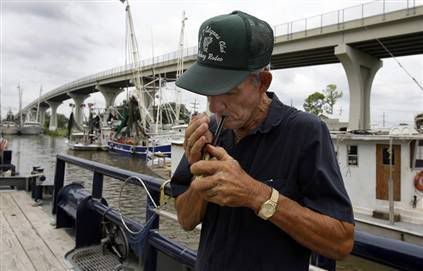 ***


Clip of the Day: The Gremlins 2 film interruption sequence for the DVD generation. (Hattip: Ali Arikan)
_____________________________________________________
"Links for the Day": Each morning, the House editors post a series of weblinks that we think will spark discussion. Comments encouraged. Suggestions for links are also welcome. Please send to keithuhlich@gmail.com.