1. "The Top Ten Great Scenes From Not So Great Movies": A three-part feature from Screengrab. Part 1; Part 2; Part 3.
["Mel Brooks' hit-to-miss ratio was never lower than in this comedic ode to the Roman Empire, the French Revolution and other funny-outfitted periods from humanity's first dozen or so centuries on Earth. For every short, funny line or gag (i.e., "It's good to be the king," "The Lord Jehovah has given unto you these fifteen...oy! Ten! Ten commandments" and the Jews In Space coming attractions trailer) there's some embarrassingly lame poopy and/or booby joke or some interminable exposition about a plot point nobody cares about. But for eight continuous minutes in the middle of the movie, Brooks nearly tops his beloved "Springtime For Hitler" sequence from all the various incarnations of The Producers with his insanely catchy take-down of another of history's great tragedies, the Spanish Inquisition, thus foreshadowing the iconic funnyman's welcome focus on Broadway in recent years (which, despite generating the unnecessary 2005 Producers remake, has at least prevented Brooks from tarnishing his legacy with more unfunny late period cinematic dreck like Dracula: Dead and Loving It). "]
***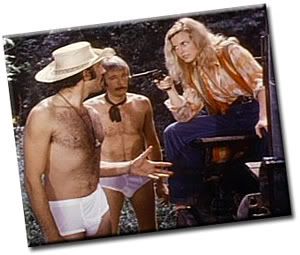 2. Issue 61 of Bright Lights Film Journal goes live.
["You can't stop time. It stops you."]
***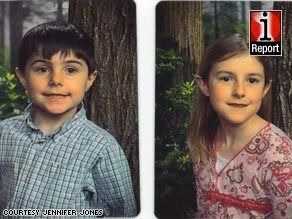 3. "Your parents named you what? The pros, cons of unusual names": From CNN... meet Dow and Indiana Jones.
["When you hear the name "Indiana Jones," you think of an archaeologist carrying an idol and dodging a giant boulder. When you hear about "Dow Jones," you might wonder if it's up or down that day. However, in this case, Indiana and Dow Jones are siblings, 12 and 7 years old, respectively. Indiana Elizabeth Jones shared her story with the iReport community, and we spoke with her mother, Jennifer Jones. The Port Deposit, Maryland, resident says Indiana got her name simply because her husband's family is from that state. As for Dow Joseph Jones, there was serious talk of naming him Jack Ryan Jones, to keep the Harrison Ford theme. (Jack Ryan is the character Ford played in a series of action movies.) Instead, her husband named their son Dow on a dare while Jennifer was asleep in the hospital bed after giving birth."]
***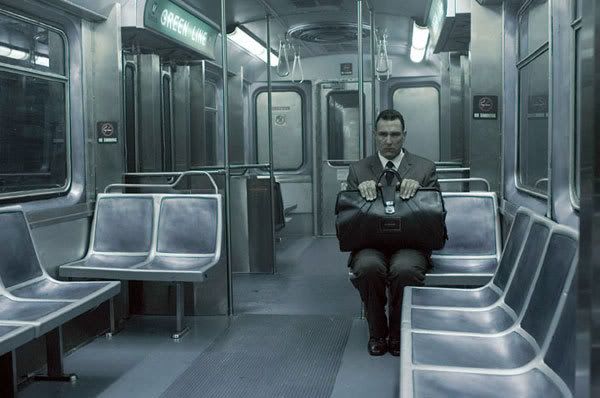 4. "'Midnight Meat Train': Lionsgate Nearly Butchers Its Own Horror Film": By Grady Hendrix in the New York Sun. (Hattip: Karina Longworth)
["Sometimes the sizzle is better than the steak, and sometimes the drama swirling around a film's release is a lot more interesting than the film itself. Case in point: this week's release of "The Midnight Meat Train," an R-rated horror movie based on a short story by Clive Barker, the acclaimed horror writer who wrote and directed the now-classic horror flick "Hellraiser," which like "The Midnight Meat Train" was based on a short story in his 1984 collection, "Books of Blood.""]
***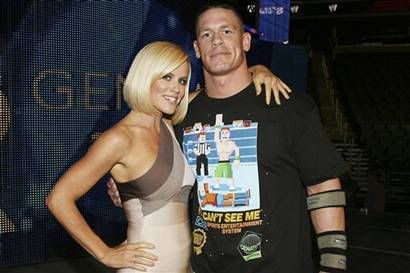 5. "Jenny McCarthy speaks out on Michael Savage": Go girlfriend!
["Radio shock jock Michael Savage's attack on autism angered parents of autistic children. Jenny McCarthy, whose son Evan is autistic, was deeply infuriated by Savage's heartless words. Now, for the first time publicly, in an interview with "Access Hollywood's Nancy O'Dell," McCarthy speaks out. "I'll tell you what autism is—it's a brat that hasn't been told to cut the act out," Savage said two weeks ago. "What was your reaction?" O'Dell asked McCarthy."]
***


Quote of the Day: Vida D. Scudder
"It is through creating, not possessing, that life is revealed."
***


Image of the Day (click to enlarge): The Reverse Shot poster of the week, featuring JOAN ... COLLINS!!!!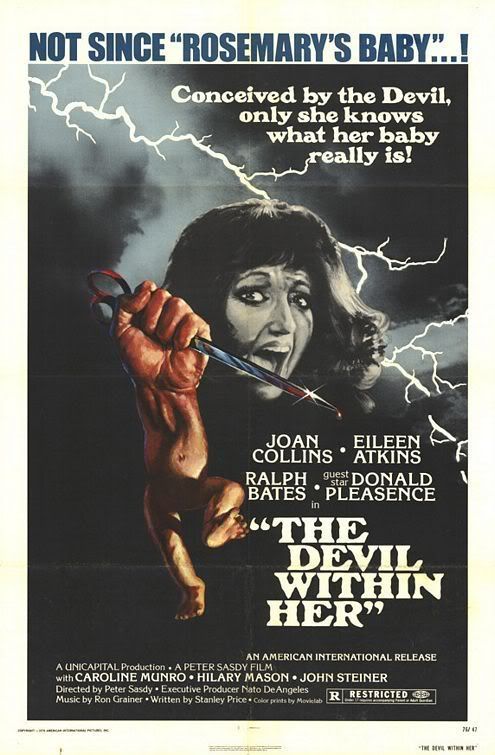 ***


Clip of the Day: "Send in the nuns!"
_____________________________________________________
"Links for the Day": Each morning, the House editors post a series of weblinks that we think will spark discussion. Comments encouraged. Suggestions for links are also welcome. Please send to keithuhlich@gmail.com.