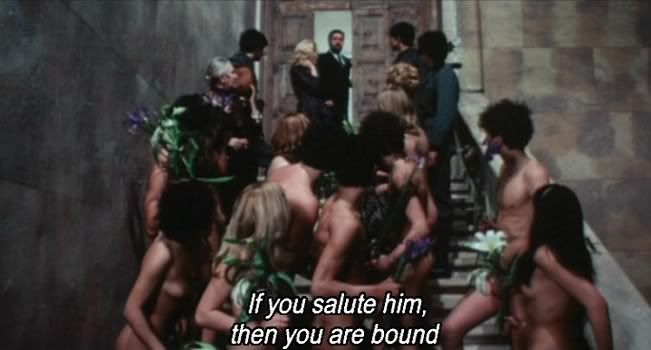 1. "Because You Can Never Have Enough...": At The Criterion Collection blog On Five, Kim Hendrickson explores the history (and mystery) of a missing scene from Pasolini's Salò, or The 120 Days of Sodom. (Above screencap from DVDBeaver.)
["A few months back, after we announced our upcoming release of Salò, or The 120 Days of Sodom, we received a note from a viewer asking us which version of the film we would be releasing, noting that a 2001 British Film Institute (BFI) release featured a brief scene not contained in the original Criterion DVD. Dealing with various versions of a film is a common situation for us, and as a producer it's one of the first issues I address. The scene in question occurs at the end of the wedding sequence, approximately forty-four minutes into the film. In the Criterion master, the scene cuts just after the magistrate shuffles the wedding guests out the door and down the stairs. In the 2001 BFI release, this scene extends to include the magistrate reading a short poem."]
***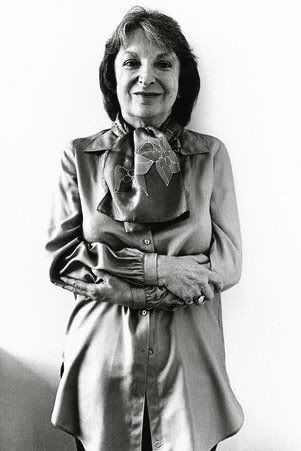 2. "Film Audio: The Pauline Factor, '68": Tom Sutpen links to a 1968 audio seminar with Pauline Kael. (Hattip: Aaron Aradillas)
["How much provocation can one speaker pack into just 54 minutes? In this recording of a talk given at UC Berkeley on April 26, 1968, the then-newly-hired film critic for The New Yorker, Pauline Kael, goes a great distance toward answering that question as she brutalizes Underground cinema, Arthur Penn, and the institutional imperatives of mass-market film criticism. And those are but three of the targets upon which she opens fire."]
***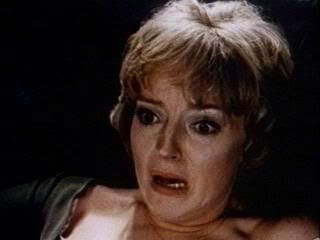 3. A week in the film life of Steven Carlson.
["ON FRENZY: Everywhere I look, there's a darkness... Alfred Hitchcock's darkest joke is also one of his grandest, an iconic wrong-man thriller given a contemporary viciousness and pumped up to Kafkaesque levels of persecution, and Jon Finch is in his own way the perfect protagonist, so beaten down by life that a murder rap is just another thing for him to impotently defy. But here's the thing: While a good deal of the film (especially the ride in the potato truck) is sick squirmy fun, there's something that most people miss or at least don't feel like discussing. Hitchcock beats Michael Haneke to the punch a good 25 years prior to the latter's ascendancy in indicting his audience for what they're not walking out on."]
***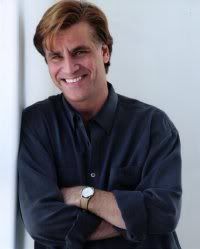 4. "Coming soon: 'Facebook: The Movie'?": From the Los Angeles Times. Sorkin's Facebook page is here.
["Is Aaron Sorkin getting his geek on? The famous technophobe and Hollywood scribe is trading the "West Wing" and "Studio 60" corridors for the graffiti-scrawled, software-developer-mobbed corridors of social networking upstart Facebook Inc. The Palo Alto company says it has not signed on to a Sorkin film about its inception, but Sorkin has started a Facebook group (well, he says, his assistant did that) to gather color for a Facebook film he is writing for Sony and producer Scott Rudin. A Sony Pictures spokesman confirmed the project but wouldn't discuss details. Through a publicist, Sorkin declined to comment."]
***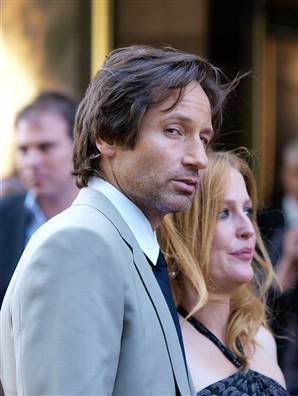 5. "Duchovny enters rehab for sex addiction": Foxxx Mulder? Wha???
[""Californication" and "X-Files" star David Duchovny has checked into rehab for sex addiction, his lawyer Stanton "Larry" Stein confirmed to Access Hollywood. "I have voluntarily entered a facility for the treatment of sex addiction," the actor said in a statement released to Access. "I ask for respect and privacy for my wife and children as we deal with this situation as a family." David married actress Téa Leoni in 1997. They have two children, daughter Madelaine West, 9, and son Kyd, 6."]
***


Quote of the Day: David Reisman
"Look at all the sentences which seem true and question them."
***


Image of the Day (click to enlarge): Mike Connors in Mannix; lead image to the Moving Image Source article "Lone Justice" by Mark Holcomb.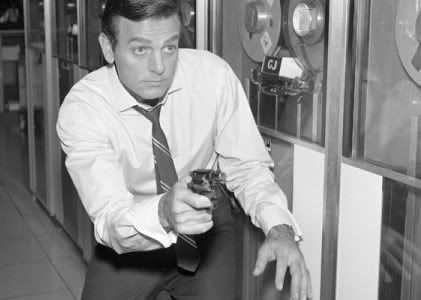 ***


Clip of the Day: "I wish I were like Siskel & Ebert"
_____________________________________________________
"Links for the Day": Each morning, the House editors post a series of weblinks that we think will spark discussion. Comments encouraged. Suggestions for links are also welcome. Please send to keithuhlich@gmail.com.