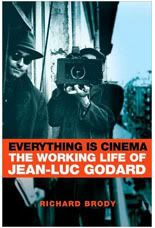 1. Interesting discussion going on in this GreenCine entry, in response to Richard Schickel's L.A. Times review of Richard Brody's Jean-Luc Godard biography.
[Craig Keller in GreenCine comments: "Richard Schickel is exactly the sort of middle-brow, bourgeois twit to which Brody aspires in his quest to become The American Godard Authority Ripe for Hire by Mainstream Publications to Comment Upon His Godard'ness. (Pronounced with a hard 'D' at the end, as is the wont of people like Brody and Schickel.) To wit: "Godard's a cranky hermit; one of his theories is that World War II represented a decisive break in film history. As he sees it, the Nazis and the Americans unconsciously conspired to destroy European culture, the former with the Holocaust, the latter with their imperial economic designs. He appears to equate these two depredations morally, which says a lot about the limits of being an autodidact."—To quote Ezra Pound (sort of) on 'Bambi': "Filth." Brody's urinous biography is a love-letter to the Schickel Aesthetic. Smugly content in its 'sensible' moralistic anti-fervor, and then some. Absolute poison."]
***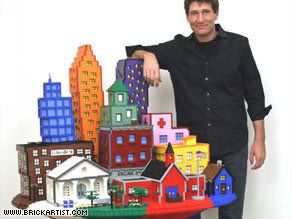 2. "LEGO artist building bigger career": From CNN.
[" Since CNN spoke with LEGO artist Nathan Sawaya a year ago, his popularity has skyrocketed. Just check out his clientele. Donald Trump recently asked Sawaya to create a replica of the new hotel he's building in Dubai. With 10 days to complete it, and only architectural renderings to work from, Sawaya toiled away in his Manhattan studio snapping tiny bricks together, barely sleeping, to finish the curvy 10-foot statue in time for its unveiling. His work has also created a, well ... buzz with entertainers. Sawaya built a 4-foot bumblebee for Fall Out Boy's Pete Wentz to offer his new bride, Ashlee Simpson, as a wedding gift. Stephen Colbert wanted a piece of the action too. The comedian invited Sawaya on his show last August to present a life-size LEGO Colbert replica. "He loved it," says Sawaya. "He called it actual art!""]
***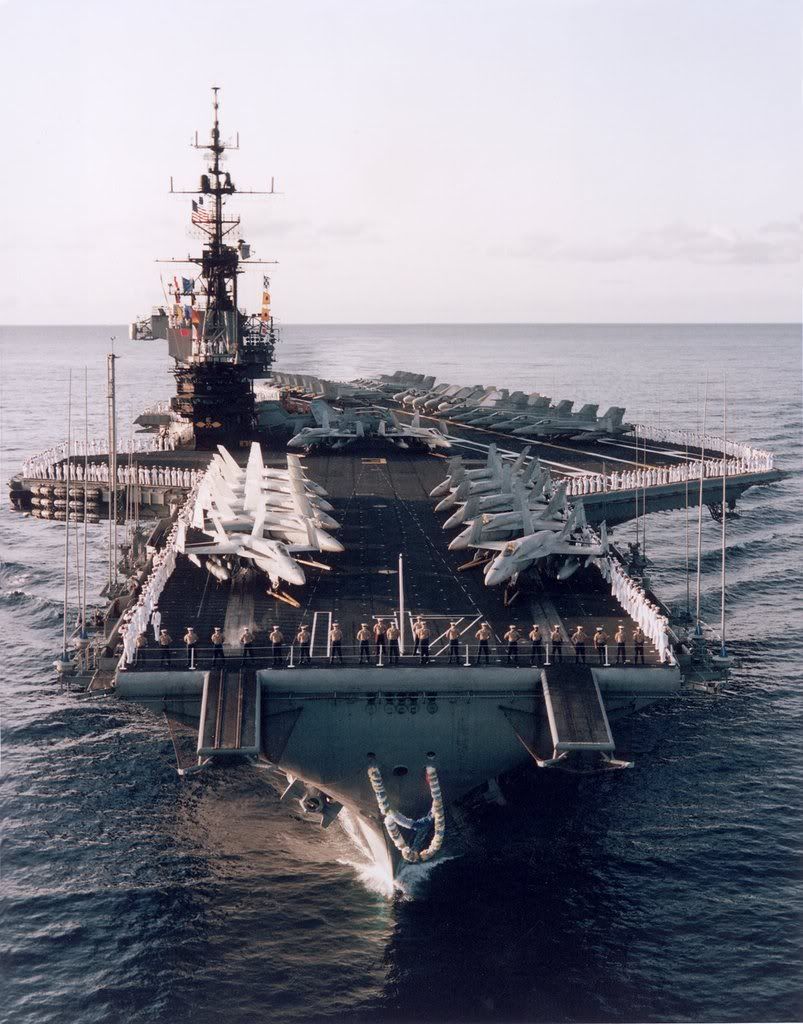 3. "The Tip of the Sword": Over at Liverputty, Jeffrey Hill gives us a brief history of the USS Midway.
["Like her name suggests, the USS Midway was born out of battle hardened experience and wartime ingenuity. There is something almost organic about her life - even during the earliest moments of construction the Midway was adapting to a changing world. For 47 years she went through a variety of modernizations that kept her and her men at the vanguard of U.S. naval power, responding to crises and providing service well beyond the scope of her planners' intentions. Today's role of aircraft carriers, in no small degree, is born out of what the Midway did as experimentation and precedence. She's been a nuclear deterrent, a scientific guinea pig, an escape for refugees, a symbol of American power and humanity, and, of course, a lethal weapon."]
***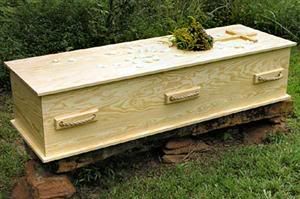 4. "A Serious Undertaking": A Newsweek web exclusive on funeral industry reform.
["Americans spend between $11 billion and $15 billion on funerals each year, and four major corporations account for 11 percent of the 20,000 funeral homes in the United States, tending to cluster in individual communities. The "big four"—Services Corporation International, Stewart Enterprises, Carriage and Stonemor—own just a quarter of the funeral homes in Seattle, for example, but own 80 percent of the funeral homes in Yakima, a few hours east. The FCA members from across the country gathered in Seattle in last June to attend seminars on home funerals; "green burial," including caskets made from recycled paper; and, most important, educating the public on how to navigate what many members consider a corrupt and ossified industry. "The funeral corporations use predatory sales tactics and aggressive marketing to get people—who are in shock—to spend more than they can afford on services they don't want or need," says Joshua Slocum, executive director of the FCA."]
***



5. "What's a penis worth? $795,000, court rules": Question for the doc: How do you fuck that up?!!
["A court has ordered a Romanian surgeon to pay $795,000 in compensation to a patient whose penis he accidentally severed during an operation. In July 2004, Dr. Naum Ciomu made a surgical error while operating on the man's testicles, severing the penis instead of making an incision to the testicle. The Bucharest Magistrates Court ruled Friday that Ciomu had been "superficial" in his approach to the operation, ordered the fine and handed Ciomu a one-year suspended prison sentence. The ruling can be appealed. A piece of muscle from the man's arm has now been attached to where his penis was, but its function is aesthetic."]
***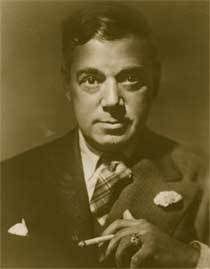 Quote of the Day: George Jean Nathan
"Patriotism is often an arbitrary veneration of real estate above principles."
***


Image of the Day (click to enlarge): This 'bot for president? So sayeth Frank Rich. And Rod Dreher too, it seems.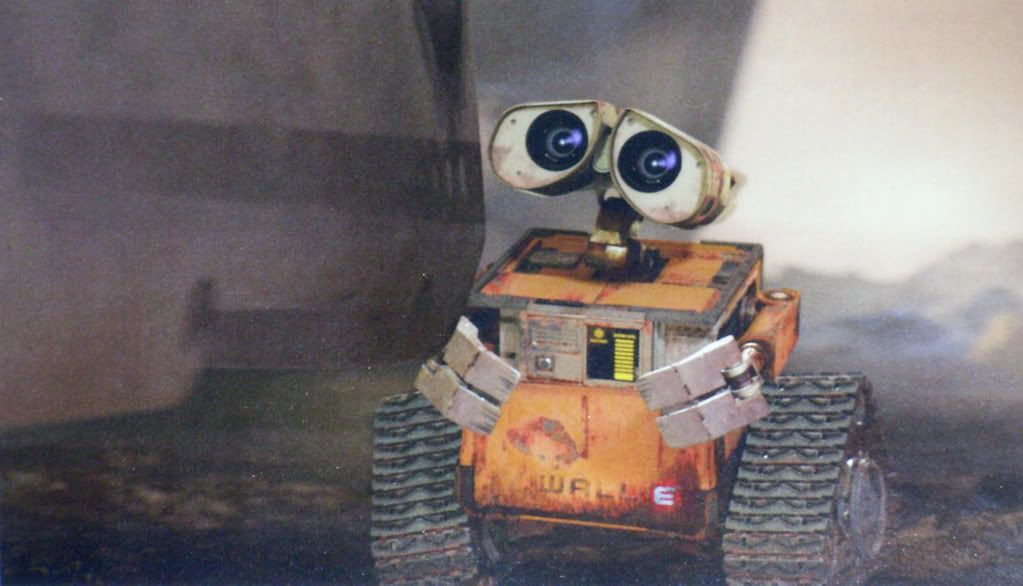 ***


Clip of the Day: The Kool-Aid man will body snatch ya...
_____________________________________________________
"Links for the Day": Each morning, the House editors post a series of weblinks that we think will spark discussion. Comments encouraged. Suggestions for links are also welcome. Please send to keithuhlich@gmail.com.