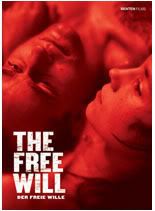 1. Shout out to our friends at Benten Films, who've just put out their 4th release, Matthias Glasner's magnificent The Free Will. GreenCine gathers the reviews thus far. We'll be conducting a Grassroots podcast with the Benten boys this week, for publication in the near future. (And when I get off my lazy ass, I'll be reviewing the disc myself.)
[""Hats off to Benten Films once again for having the guts to release a challenging film like this," writes Charlie Prince at Cinema Strikes Back. "If you can handle uncomfortable dramas, I can't recommend the film enough; it's one of the best films I've seen in the last 10 years.""]
***



2. "Dispatch from Sweden, Part One": Reverse Shot and indieWIRE contributor Michael Koresky reports from the Bergman Week festival.
["Although American viewers only get the slightest sampling of Swedish films in any given year (other than Bergman's final film, "Saraband," U.S.-distributed releases from Sweden in the past five years included those by the increasingly difficult and militantly confrontational Moodysson, Hafstrom's film, and not much else), the industry is chugging along steadily, even if attendance for its own films has been on a downslide. (And in a search for stability, only twenty-nine films were made in 2007—as opposed to more than forty between 2005 and 2006—after too many production companies were trying to survive in Sweden at once.) Of course it goes without saying that the grant-based and state-sponsored Swedish Film Institute, which, founded in 1963, proudly touts itself as the world's first film archive, and which today produces, promotes, and preserves its country's cinema, needs to think about the future even more than the past, especially with Bergman's passing."]
***



3. "North Pole could be ice-free this summer, scientists say": From CNN.
["The North Pole may be briefly ice-free by September as global warming melts away Arctic sea ice, according to scientists from the National Snow and Ice Data Center in Boulder, Colorado. "We kind of have an informal betting pool going around in our center and that betting pool is 'does the North Pole melt out this summer?' and it may well," said the center's senior research scientist, Mark Serreze. It's a 50-50 bet that the thin Arctic sea ice, which was frozen in autumn, will completely melt away at the geographic North Pole, Serreze said. The ice retreated to a record level in September when the Northwest Passage, the sea route through the Arctic Ocean, opened briefly for the first time in recorded history."]
***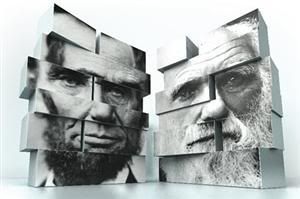 4. "Who Was More Important: Lincoln or Darwin?": Malcolm Jones ponders the question at Newsweek.
["How's this for a coincidence? Charles Darwin and Abraham Lincoln were born in the same year, on the same day: Feb. 12, 1809. As historical facts go, it amounts to little more than a footnote. Still, while it's just a coincidence, it's a coincidence that's guaranteed to make you do a double take the first time you run across it. Everybody knows Darwin and Lincoln were near-mythic figures in the 19th century. But who ever thinks of them in tandem? Who puts the theory of evolution and the Civil War in the same sentence? Why would you, unless you're writing your dissertation on epochal events in the 19th century? But instinctively, we want to say that they belong together. It's not just because they were both great men, and not because they happen to be exact coevals. Rather, it's because the scientist and the politician each touched off a revolution that changed the world."]
***



5. "Tartan Films, RIP": Filmbrain eulogizes.
["It was at this year's European Film Market in Berlin (a wonderful source for industry gossip) that I first learned of the troubles brewing over at Tartan Films. Jane Giles, head of acquisitions, and Sam Dunn, of the home entertainment division had both recently left Tartan for senior positions at the British Film Institute (BFI), whose DVD division had grown somewhat stagnant of late. On top of that, I heard that the home office in the UK was siphoning off most of the Tartan USA's revenue, making it extremely difficult for them to maintain operations. Lo and behold, several months later Tartan USA joined the growing list of North American indie distributors to shut their doors this year. While that didn't come as much of a surprise, news of Tartan UK's sudden folding arrived without warning on late Friday afternoon. Some reports claim that employees showed up to work on Thursday to find the doors locked shut. Tartan hasn't released an official statement, but that hasn't stopped rampant speculation in the blogosphere."]
***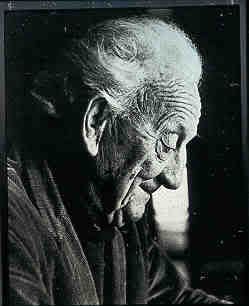 Quote of the Day: Albert Szent-Györgyi
"A discovery is said to be an accident meeting a prepared mind."
***


Image of the Day (click to enlarge): A camel a day keeps the elephant away.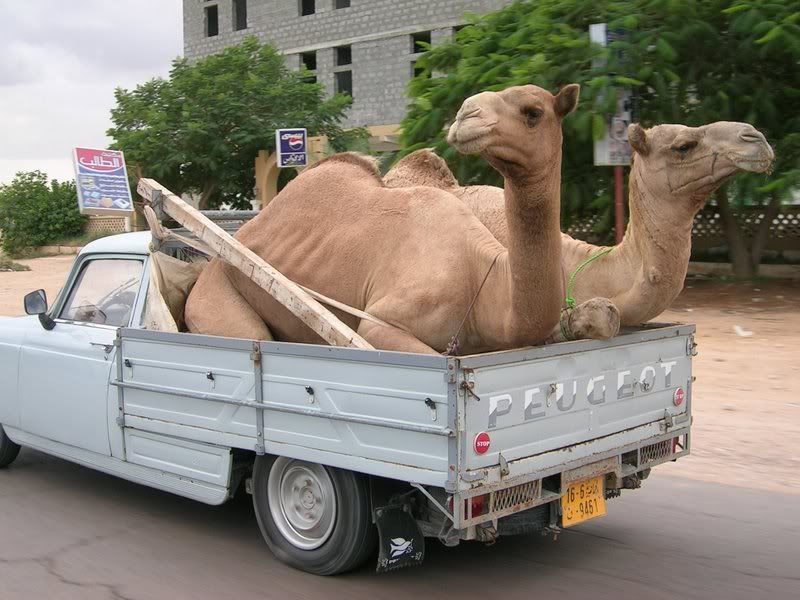 ***


Clip(s) of the Day: Been iTunesing Samurai Champloo and Lain, so here's the opening credits for both.
_____________________________________________________
"Links for the Day": Each morning, the House editors post a series of weblinks that we think will spark discussion. Comments encouraged. Suggestions for links are also welcome. Please send to keithuhlich@gmail.com.