1. "The end of an era": Our best wishes to Glenn Kenny in a rather trying time, just recently terminated from his staff position at Premiere. The link above will take you to the thread where he makes his announcement. Glenn has already set up in another corner of cyberspace. Head on over to Some Came Running. For the corporate side of the story, see this article from Women's Wear Daily and this one at Gawker.
["I've just been informed that my position at Premiere.com is being terminated. What this means for this blog is still up in the air; I've got meetings this afternoon in which such things are to be negotiated. In any case, I now join the ever-growing ranks of film critics without staff positions. I very much hope to keep this blog going...and get some good freelance work, quick."]
***



2. Some online content from the latest issue of Film Comment: Thomas Elsaesser on The Edge of Heaven; Miriam Bale profiles Jennifer Jones; Laura Kern wants a distributor for Estômago; and Chris Darke reviews the German film Yella. Finally, here is the extended text of last issue's Molly Haskell profile of Meryl Streep.
["Ironic? No. Paradoxical? Probably. Full of contradictions? Definitely. Not for Akin the Romeo and Juliet melodramas of multicultural star-crossed lovers or the comedies of mistaken ethnic or national stereotypes found in the "Greek wedding" genre. In both cases, the hyphenation of ethnic or religious identities joins too comfortably or separates too neatly what in reality remain messy sets of generational tensions, universal moral dilemmas, emotional ambivalences, and divided loyalties. Instead, Akin prefers, like Fassbinder, perversely improbable love stories, sadistic scapegoating, and suicidal sacrifices."]
***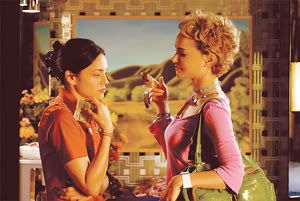 3. "Moody Blueberry Nights; unhinged (and unbuckled) Redbelt": At the Independent Weekly, Godfrey Cheshire reviews the latest from Wong and Mamet.
["It wasn't meant as a wisecrack, at least not a mean one. But coming out of Wong Kar-wai's My Blueberry Nights, I told my companion that during the movie's first scene, I realized that I'd had a deep-seated fear of what the result would be if Wong came to America to work—an Alan Rudolph film."]
***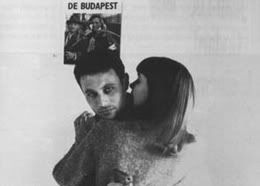 4. Some Godard entries of note to go with the current Film Forum retrospective: Dan Sallitt revisits Le Petit Soldat and Michael Joshua Rowin writes on Pierrot le fou.
["I don't love Godard's Le Petit soldat - I don't know why: I want to, and feel as if I should—but I'm fascinated by it. It's the closest Godard has come to being a pure stylist: one can almost imagine that he was a director for hire on a relatively commercial project, and that he turned in work which didn't completely alienate his producers. For this reason, it lays bare aspects of Godard's approach that, though always present, are less conspicuous in his other films because of the sheer density of creativity. I'm far from a Godard expert, but I'll put in my two cents about how his 60s films work for me."]
***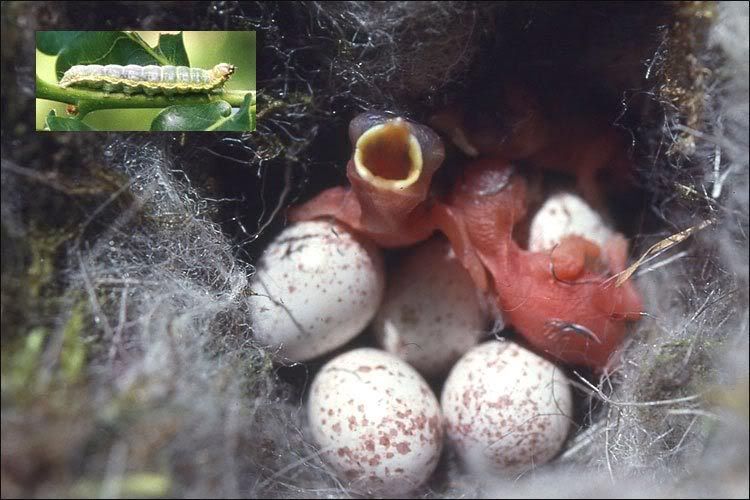 5. "Great tits cope well with warming": As Ali Arikan says: Best. Headline. Ever.
["At least one of Britain's birds appears to be coping well as climate change alters the availability of a key food. Researchers found that great tits are laying eggs earlier in the spring than they used to, keeping step with the earlier emergence of caterpillars. Writing in the journal Science, they point out that the same birds in the Netherlands have not managed to adjust. Understanding why some species in some places are affected more than others by climatic shifts is vital, they say. The Royal Society for the Protection of Birds (RSPB) commented that other species are likely to fare much worse than great tits as temperatures rise."]
***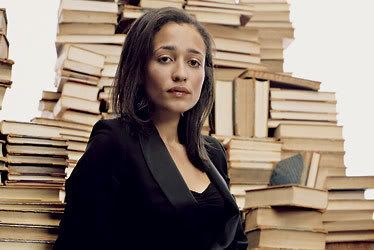 Quote of the Day: Zadie Smith, White Teeth
"If religion is the opiate of the people, tradition is an even more sinister analgesic simply because it rarely appears sinister."
***


Image of the Day (click to enlarge): Brolin as Bush. EW article here.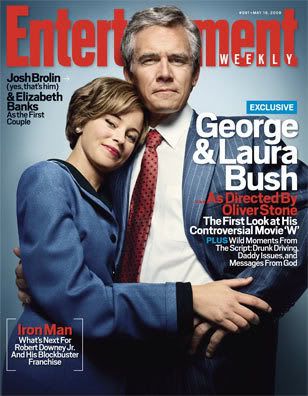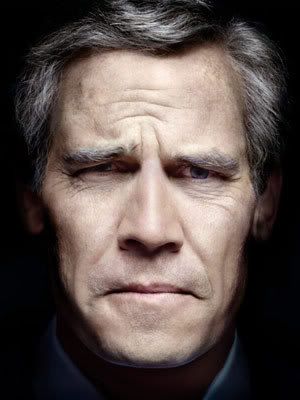 ***


Clip of the Day: No one gives press conference quite like Tom Waits (be sure to watch to the end)
_____________________________________________________
"Links for the Day": Each morning, the House editors post a series of weblinks that we think will spark discussion. Comments encouraged. Suggestions for links are also welcome. Please send to keithuhlich@gmail.com.