1. "24 Season Two: The Musical": Even the cougar gets to sing! (Hattip: Gerry Canavan)
["Bring it on!"]
***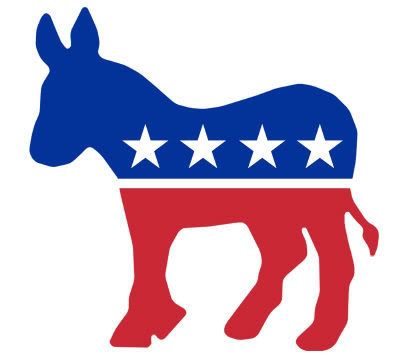 2. News of the moment: "It's decision day for Democrats" (from CNN); "60,000 pounds of lobster lost in Boston fire" (that's a lotta crustacean); "Subject of film 'Lorenzo's Oil' dies at 30" (an Associated Press report)
["Bleary-eyed Democrats failed to reach consensus early Saturday on how to seat the Michigan and Florida delegations, setting up a potentially explosive hearing later in the morning. Members of the Democratic National Committee's rules and bylaws panel convened for more than five hours behind closed doors Friday evening. The meeting ended at 1:30 a.m. ET Saturday—eight hours before the committee is scheduled to hold a public hearing on the matter."]
***



3. "On the Outs": Wallace Stroby makes a better-late-than-never discovery.
["In 2006, Warner Home Video sent me a DVD of the independent film ON THE OUTS, which had gotten a brief theatrical release the previous year. I was intrigued enough by the box copy and review blurbs to add it to the To Be Watched pile. There it languished, constantly superseded by newer releases, until last week. My loss. ON THE OUTS is an absolutely stunning first feature by co-directors Lori Silverbush and Michael Skolnick."]
***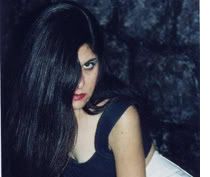 4. Our own Lauren Wissot gives good interview to Lust Bites.
["Most Black Lace writers say they don't do everything they write (unsurprising given all the elves and dragons around lately). As my book's an erotic memoir, I'm the exact reverse. Seriously, I've got a lazy imagination. I'm constantly stealing from real life. In all honesty, I'm not truly an erotica author—I'm a sex journalist. I go into the kinky trenches then come back and report my findings. I don't make anything up, ever. That said, as any documentary filmmaker worth his DV camera will tell you, there is no such thing as "truth." I don't pretend that anything I write is objective or "real" because it's always told through my own subjective eyes."]
***



5. "Stuart Gordon on "Stuck"": Aaron Hillis interviews the director for IFC.
["It's funny, it's actually been suggested to me to do a musical version of "Re-Animator." I'm trying to figure out how to accomplish that. It would be a bad idea, really. The kinds of plays I like to do are [those in which] the audience actually plays a part. I did a play called "Dr. Rat" in which all the characters were laboratory animals, and the whole audience were put in cages. At a certain point, there's a revolution in the lab and the animals open the cages and let everyone out. The audience is given the choice to stay in their cages, or to join the characters onstage. By the end of the performance, there's literally 150 audience members onstage with the actors. It was quite extraordinary."]
***



Quote of the Day: Ava Gardner
"I don't understand people who like to work and talk about it like it was some sort of goddamn duty. Doing nothing feels like floating on warm water to me. Delightful, perfect."
***


Image of the Day (click to enlarge): Michael Koresky chimes in on the movie behind the shadow.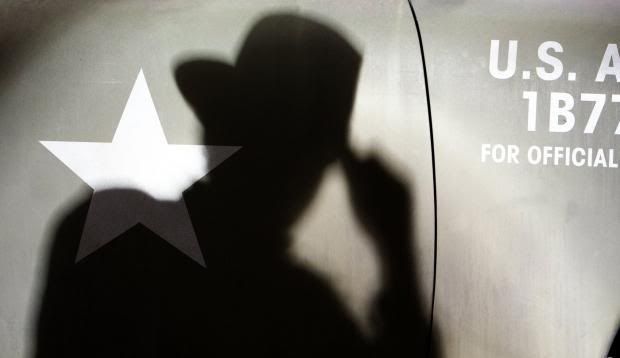 ***


Clip of the Day: Oh, this brings back memories.
_____________________________________________________
"Links for the Day": Each morning, the House editors post a series of weblinks that we think will spark discussion. Comments encouraged. Suggestions for links are also welcome. Please send to keithuhlich@gmail.com.