1. "Brains Not Required (Or: Whither Subtlety?)": Filmbrain uses his noggin to dissect the state of the art.
["...of late I find that few films require any sort of active engagement. Directors are happy to show us how clever/sensitive/witty they are, but they leave us with nothing to discuss, let alone think about. As small films made outside of the studio system, they needn't succumb to the lowest common denominator, but do nonetheless. I'm growing weary of independent and/or foreign films that are as compelling as a made-for-TV drama, that rely on heavy-handed symbolism while hammering their message into us. Films that tackle political/social issues, or moral struggles, and reduce them to childlike simplicity, with poorly written characters that exist purely as functions of the plot. More often than not these films are all about the third-act "big moment", which rarely comes as a surprise as the filmmaker has been dropping less-than-subtle hints throughout. With their meaning wrapped up and dispensed in a neat, foolproof package, these films not only discourage and resist discussion/analysis/interpretation, they're barely pleasurable even as divertissements."]
***



2. News of the moment: "Sen. Kennedy hospitalized after seizure" (from the Los Angeles Times); "MySpace Suicide Case Leads To Tougher Laws" (from eFluxMedia); "11 questions for Indiana Jones' whip trainer" (from The Daily News).
["Sen. Edward M. Kennedy, hospitalized Saturday after apparently suffering a seizure at his home on Cape Cod, Mass., was awake and joking with family members later in the day, a spokeswoman said. The Democratic senator is undergoing tests at Massachusetts General Hospital in Boston to determine the cause of the seizure."]
***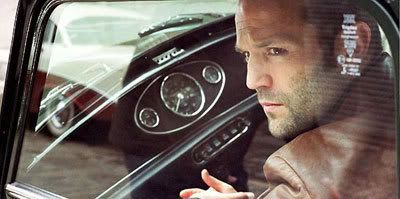 3. "Felon Fest: Statham vs. The Man": House contributor Steven Boone debuts as a regular columnist for Spout Blog.
["A halfway house in East New York, Brooklyn. Spring, 2008. The male residents––ex-junkies, parolees and disability recipients––all gathered for their nightly movie ritual. Four to a room, two bunk beds, one cheapo DVD player and a 13-inch Coby TV set. Audio commentary provided by the audience of (on average) five men: two on the bunks, three hunched around the screen on milk crates. The core crew of film fanatics is Kid and Hef, two old-timer felons, each of whom could be mistaken for a black variation of Walter Brennan in Rio Bravo."]
***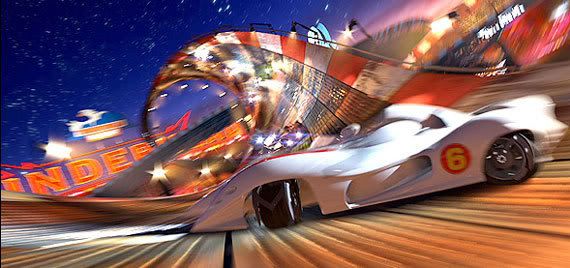 4. "Need for Speed": House contributor Fernando F. Croce on Speed Racer, Iron Man, and Harold & Kumar Escape from Guantanamo Bay.
["Here's to the extremes of cinema. I watched the Wachowski brothers' Speed Racer not long after Eric Rohmer's The Romance of Astrea and Celadon, and the switch proved to be more illuminating than jarring. Rohmer imagines open-air theater circa 1607, the Wachowskis present an uber-digitalized Neverland of gibbering humanoids and roaring titanium—one is serenely archaic and the other is frantically futuristic, yet these two polar poles create such absolute worlds that the great elasticity of the medium is laid startlingly before your eyes. Both pictures are unlike anything I've ever seen. Who says we can't have Vermeer and Van Dongen? Let's stick to Speed Racer. As an Andre Bazin disciple who considers The Matrix trilogy the biggest cinematic nullity of all time, I went in ready to hate it. For quite a while, expectations were met: So much spinning and whooshing and faces sliding across the screen and lines shouted as if in the middle of a cockfight that, by the 15-minute mark, I was ready to recite that old Far Side punchline ("May I be excused? My brain is full"). Still, all the metaphors (arcade parlor, candy store, ADD tantrum, swirling puke) had already been taken by other critics, so I stuck around just to try to come up with a new description for this horror. I'm not sure exactly when it happened (The most pungent crimsons since Nicholas Ray? The tour through Roger Allam's neo-Jetsons conglomerate? Christina Ricci's ever-widening peepers?), but the damn thing gradually turned enchanting. Did the movie change, or did my conception of movies?"]
***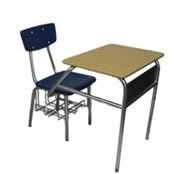 5. "Montana teen is in a class by himself ... literally": From MSNBC.
["Jeff Greenwood is in a class by himself. He was the only student to graduate from Opheim High School this year, but the small event Friday drew a big name. Gov. Brian Schweitzer gave the commencement address. Greenwood, who plans to attend Dickinson State University in North Dakota, said the high school is the "hub of activity" for rural Opheim, a town about 10 miles south of the Canadian border."]
***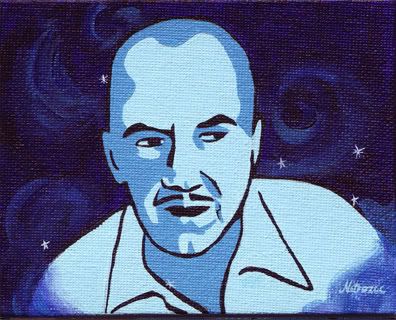 Quote of the Day: Robert Heinlein
"In the absence of clearly-defined goals, we become strangely loyal to performing daily trivia until ultimately we become enslaved by it."
***


Image of the Day (click to enlarge): Does this cause this?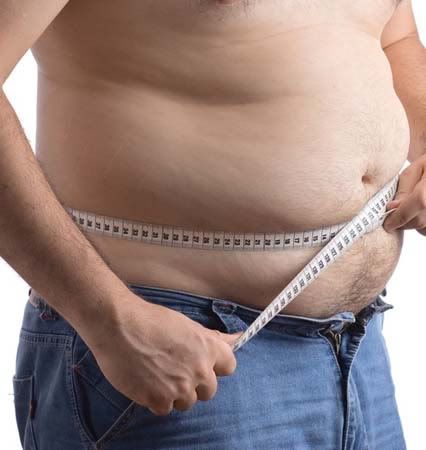 ***


Clip of the Day: A church on wheels, no slave to time. (Hattip: Todd VanDerWerff)
_____________________________________________________
"Links for the Day": Each morning, the House editors post a series of weblinks that we think will spark discussion. Comments encouraged. Suggestions for links are also welcome. Please send to keithuhlich@gmail.com.