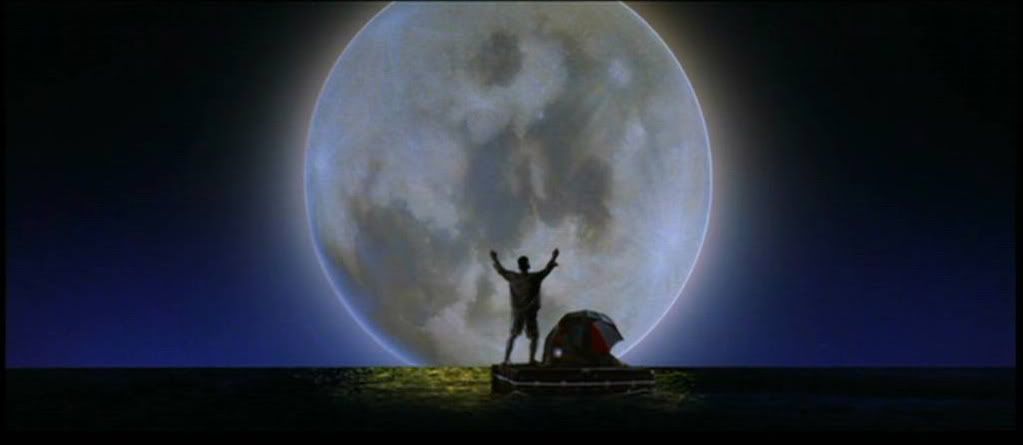 1. "Roger Ebert's Journal": Rog's newly established section of the blogosphere. Four posts and hundreds of comments logged so far.
["Every year I keep meaning to include "Joe vs. the Volcano" in Ebertfest, and every year something else squeezes it out, some film more urgently requiring our immediate attention, you see. The 1990 John Patrick Shanley film, starring Tom Hanks and Meg Ryan, was about a wage slave in a factory where dark clouds lower o'er the sky; he is told he has a Brain Cloud, with only five months to live. How this leaves him to become a candidate for human sacrifice in the South Seas follows a long and winding road, in a film that was a failure in every possible way except that I loved it."]
***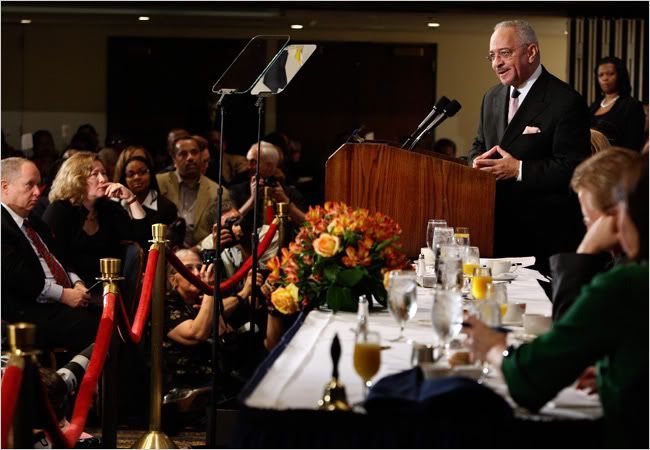 2. Some news of the moment: Alessandra Stanley reports on the Rev. Jeremiah A. Wright Jr.'s "rehabilitation tour"; the latest Grand Theft Auto game is released to massive fanfare (click here for Adam Rosenberg's in-depth review at UGO); and at Florida SeaWorld, two dolphins collide.
["Now it turns out that Mr. Wright doesn't hate America, he loves the sound of his own voice. He is not out of touch with the American culture, he is the avatar of the American celebrity principle: he grabbed his 30-second spots of infamy and turned them into 15 minutes of fame."]
***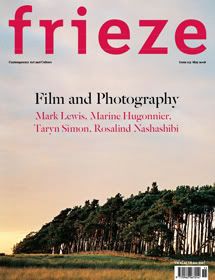 3. GreenCine Daily points us to the latest issue of Frieze Magazine. Editor Emeritus Matt Zoller Seitz notes this article, by Mark Leckey, as a favorite.
["The film that has had the greatest influence on me is Blade Runner (1982, directed by Ridley Scott). I love this film for the same reasons I love Roxy Music: they share a sense of yearning for the past and the future, for another place and another time, but it's flattened out, so everything seems to occur at the same time in the same space. In Blade Runner you really feel that everything and everyone is piled on top of each other, mounting up like wreckage at the feet of the angel of history."]
***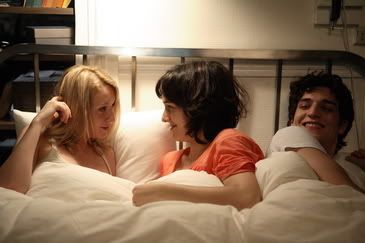 4. House contributor N.P. Thompson on Christophe Honoré's Love Songs.
["The publicity for this exceedingly poor film from writer-director Christophe Honoré tries to put one over on the susceptible—someone determined that in order to swindle the art-house public into taking a chance on Love Songs, it's necessary for the moviemakers to hitch their wagon to Jacques Demy's 1964 The Umbrellas of Cherbourg. This ploy was also trotted out, to an extent, with Honoré's previous bad movie, the near-execrable Dans Paris. Here, as there, nothing could be further from truth. There is no connection whatsoever between Cherbourg and Love Songs; not even the casting of Catherine Deneuve's daughter, Chiara Mastroianni, in a supporting role can stake a claim of spiritual kinship. Demy's film was, and remains, overwhelming in its depth of emotional engagement. Honoré's film is shallow, enervated, and trivial."]
***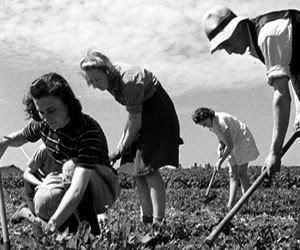 5. "Promises, promises": From The New Statesman, Lynsey Hanley looks at a new set of British documentary films made between 1930-1950. More information on the set here, from the BFI official website.
["The proselytising tone of the British documentary movement was set by John Grierson, a member of the Empire Marketing Board and later founder of the General Post Office film unit. He served as producer on many of these films collated and beautifully restored by the BFI, but his true role was as a mentor and evangelist for documentary film as a tool of social democracy. The movement reached its ideological peak towards the end of the Second World War, when the prospect of monumental change was brought giddyingly close by the Beveridge report."]
***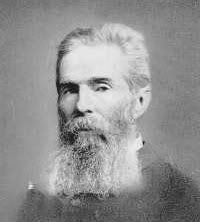 Quote of the Day: Herman Melville, Moby Dick
"Thrusted light is worse than presented pistols."
***


Image of the Day (click to enlarge): Separated at birth? Or something that makes Andrew O'Hehir go "Bleah!"? (Hattip: Norm Wilner)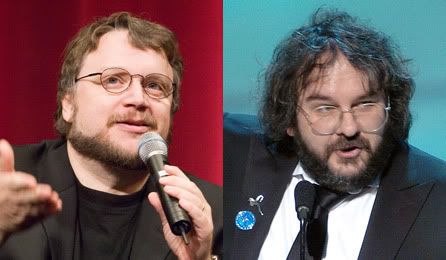 ***


Clip of the Day: Ukelele Ultraman (Hattip: John Lichman)
_____________________________________________________
"Links for the Day": Each morning, the House editors post a series of weblinks that we think will spark discussion. Comments encouraged. Suggestions for links are also welcome. Please send to keithuhlich@gmail.com.