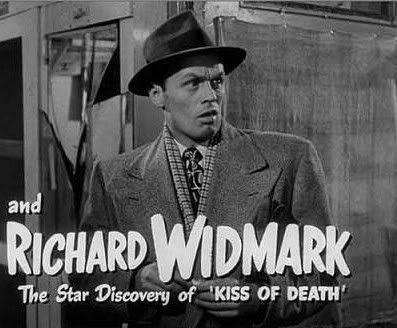 1. Richard Widmark, 1914-2008. Obituaries and appreciations by Ed Copeland, Kim Morgan, House of Mirth and Movies, New York Times, Richard Corliss, Washington Post, Los Angeles Times, London Times, Hollywood Reporter, Vince Keenan, Cinebeats, Screengrab.
[Corliss:"The gentleman was a goon....In the 1947 Kiss of Death, [Widmark] played the psychopathic Tommy Udo, maniacally giggling as he pushed a wheelchair-bound old lady down the cellar stairs to her death. This sort of violence, explosive and explicit, was startling in early postwar films, as were the insane delight glinting in the killer's eye, the sexual thrill in his catarrhal voice. But that was just acting—glorious acting—for Widmark was a well-liked, well-mannered, essentially private star, a gentleman of the old school."]
***



2. "Lost Highway: Into the Dark Heart of David Lynch." Ivan Hewett of The Telegraph reports on an operatic adaptation of Lynch's 1996 feature.
["There are many films that seem to cry out for operatic treatment. Brief Encounter would make a good two-hander, or, if you wanted a grand love story with a chorus, Captain Corelli's Mandolin might do the trick. But, if there's one film director whose work defies the lyric stage point-blank, it must surely be David Lynch. There seems to be no purchase in his world of cold uncanny menace and weird obsessions for the warmth of the singing voice. But that's not how it seems to Olga Neuwirth, whose musical version of Lost Highway has its British premiere in a joint English National Opera/Young Vic production next month. 'I've always loved David Lynch's films, ever since The Elephant Man, she says, 'but there was something really special about Lost Highway."]
***


3. Three pieces by Ted Pigeon of The Cinematic Art: Brian DePalma's Redacted ; "On the Cinema of Music," and "Canonized Auteurs and Contrarianism."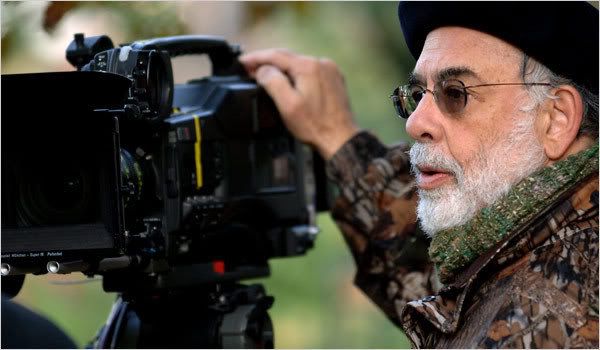 ["One recent example of how the critics turn against their once-darling filmmakers is Youth Without Youth, Francis Ford Coppola's long-awaited return to directing. I remember eagerly anticipating this film when I read about it last year. I was disheartened, however, to learn that most critics ripped the film—it scored a poor 28 percent on the Tomatometer—and its maker for being overly pretentious, heavy-handed, and condescending. Francis Ford Coppola, it seems, has fallen from grace with the critics who championed him as the wonderboy of cinema 35 years ago. Amazingly, much of the criticism of the film echoed the same rhetoric about other supposedly 'once great' auteurs, namely Woody Allen, whose recent films are unfairly simplified and situated within the 'What Happened to Woody?' narrative to a sickening degree. Although Youth Without Youth is the first movie to be subject to such negative judgment, I fear that Coppola may be doomed to the same fate with critics, many of whom are so baffled that a filmmaker dares to offer something different from her/his previous work that they choose to deride the art. In trying to be contrarian and cutting edge—like most critics are painted—critics actually draw themselves as the boring community of homogenized writing styles they so adamantly reject."]
***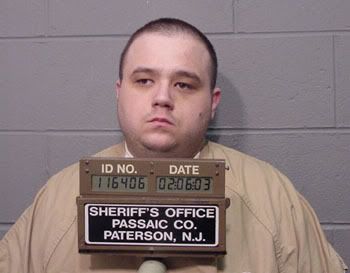 4. "Big Phat Liar." The Smoking Gun refutes last week's bombshell Los Angeles Times story alleging that a 1994 attack on Tupac Shakur was carried out by associates of Sean "Diddy" Combs. Apparently the Times reporter was duped "by an imprisoned con man and accomplished document forger, an audacious swindler who has created a fantasy world in which he managed hip-hop luminaries, conducted business with Combs, Shakur, Busta Rhymes, and The Notorious B.I.G., and even served as Combs's trusted emissary to Death Row Records boss Marion 'Suge' Knight during the outset of hostilities in the bloody East Coast-West Coast rap feud." See also: New York Magazine; New York Times; Los Angeles Times.
["The con man, James Sabatino, 31, has long sought to insinuate himself, after the fact, in a series of important hip-hop events, from Shakur's shooting to the murder of The Notorious B.I.G.. In fact, however, Sabatino was little more than a rap devotee, a wildly impulsive, overweight white kid from Florida whose own father once described him in a letter to a federal judge as "a disturbed young man who needed attention like a drug.""]
***





5. "A Widow Roaming the Chechen Front, with Curiosity and History in Tow." Manohla Dargis of The New York Times on Alexander Sokurov's latest feature, Alexandra.
["Alexander Sokurov's Alexandra—a film of startling originality and beauty—feels like a communiqué from another time, another place, anywhere but here. Mr. Sokurov, a Russian director best known in America for Russian Ark (2002), makes films so far removed from the usual commercial blather that it sometimes seems as if he's working in a different medium. His work is serious, intense, at times opaque and so feverishly personal that it also feels as if you're being invited into his head, not just another reality."]
"The only thing that comes to a sleeping man is dreams."—Tupac Shakur
***
Image of the Day (click to enlarge): The cover The Best of Tupac, Part II: Life.

***


Clip of the Day: Thanks to Eric Spiegelman at Bus Your Own Tray, here's the last known film project by John Ford, Vietnam! Vietnam!, a Ford-produced, Charlton Heston-narrated, government-bankrolled propaganda film supporting U.S. involvement in the war. Ford began working on it shortly after the Tet Offensive, but didn't finish it until 1971, at which point his sponsors buried it, believing that antiwar sentiment was too entrenched for such efforts to make much difference. For background on the film's production, notes on how Spiegelman found it, and a link to a PDF of the original shooting script, visit Bus Your Own Tray via the link above.

Vietnam! Vietnam! from Eric Spiegelman on Vimeo.
_____________________________________________________
"Links for the Day": Each morning, the House editors post a series of weblinks that we think will spark discussion. Comments encouraged.