1. "Remember 2004?": Brandon Soderberg revisits Dave Chappelle's Block Party.
["Dave Chappelle's 'Block Party' is a purposefully inclusive, near-utopian concert movie, intended to invoke the thematic qualities of earlier concert movies like 'Wattstax' and to some extent, the 1970 documentary of 'Woodstock'. The movie's heavy on 70s cinema signifiers like grainy-as fuck hand-held cinematography, 'Easy Rider'-like lens flares, and shaky manual zooms, but the movie's hardly a throwback, it just shows proper respect for the past. Erykah Badu playfully pays respect with an over-the-top afro wig, the appearance of Fred Hampton Jr. rightfully reminds concert-goers (and viewers) of the importance of late 60s/early 70s institutions like the Black Panthers, and the use of buses for transport subtly invokes the Civil Rights era, but 'Block Party's main theme is inclusion. Chappelle's trots through the Ohio town he lives in, looking for a proper mix of people that do and don't give a shit about rap and get them to come to his "block party"; All- even some pretty batshit crazy white people- are given the proper dose of respect."]
***



2. "New DVDs: Georges Méliès": Dave Kehr's latest column for The New York Times.
["There are moments these days when a filmgoer may pine for at least a touch of Lumière-style realism in the increasingly insular, abstract world of popular entertainment: a touch of the actual to offset the imagined. But for the moment, we are living in the movie world created by Georges Méliès more than a century ago, smug in the illusion that we are experiencing the very latest thing."]
***



3. "Rev. Wright's Not That Wrong": By Dennis Perrin for The Huffington Post. More political news: "Democrats In Florida Say No To Revote" (by Shailagh Murray for The Washington Post) and "New N.Y. governor admits to extramarital affair" (by Mike Carney for USA Today).
["I've been pretty hard on the Obama campaign, and still am; but if anything would soften my view, it's this bullshit furor over Jeremiah Wright. If you are white and don't listen to black talk radio, now would be a good time to start. Wright's opinions are not deemed crazy there, and you'll hear much stronger denunciations of imperialism and racism than you ever will on a white liberal's show. Sure, some dementia is present: this is America, after all. But contrast the opinions exchanged between African-Americans to those expressed on the corporate kabuki programs, or worse, white reactionary broadcasts. Which do you think is closer to what's actually going on?"]
***



4. "Does This Latte Have a Funny Mainstream Taste to You?": By Jeff Leeds for The New York Times.
["The ardor for Starbucks has gone the way of yesterday morning's grounds. Critics in the music industry say the company squandered its cachet by mismanaging the effort to broaden its music mix. The choices that reflect its early taste for the offbeat—like an album from Lizz Wright, a torchy pop singer—are now squeezed in with offerings not unlike those at Wal-Mart, including the latest releases from Alicia Keys and James Blunt. The shift has not been lost on some customers. The music offering "is more popular now," said Hazel Delgado, 33, a social worker and Starbucks regular from San Bernardino, Calif., who attended a recent concert presented in front of one of its coffee shops by another act on the company's label, the singer Sia. "I want to come in and be surprised," she said. "If they do get more mainstream, why bother?""]
***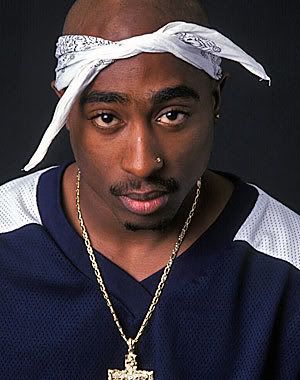 5. "An attack on Tupac Shakur launched a hip-hop war": By Chuck Philips for The Los Angeles Times. Related: Diddy denies.
["The ambush at the Quad remains a source of fascination and frustration to music fans and law enforcement officials alike. No one has ever been charged in the attack. Now, newly discovered information, including interviews with people who were at the studio that night, lends credence to Shakur's insistence that associates of rap impresario Sean "Diddy" Combs were behind the assault. Their alleged motives: to punish Shakur for disrespecting them and rejecting their business overtures and, not incidentally, to curry favor with Combs. The information focuses on two New York hip-hop figures—talent manager James "Jimmy Henchman" Rosemond and promoter James Sabatino, who is now in prison for unrelated crimes."]
***



Quote of the Day: John Steinbeck, Travels with Charley
"And I am sure that, as all pendulums reverse their swing, so eventually will the swollen cities rupture like dehiscent wombs and disperse their children back to the countryside. This prophecy is underwritten by the tendency of the rich to do this already. Where the rich lead, the poor will follow, or try to."
***


Image of the Day (click to enlarge): Mamma Mia, Meryl! Watch out for those glass partitions!
***


Clip of the Day: A ode to the glories of potato
_____________________________________________________
"Links for the Day": Each morning, the House editors post a series of weblinks that we think will spark discussion. Comments encouraged.