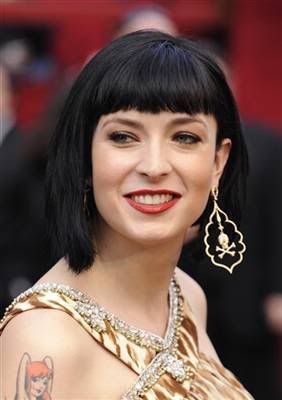 1. "What makes Diablo Cody unique now gets pans": From MSNBC. And here's the blog entry in question.
["The first-time scriptwriter from Lemont, Ill., demonstrated her no-nonsense, rebellious personality last week when she took to her MySpace blog to vent about the $1 million diamond-laced shoes designed for her by Stuart Weitzman to wear on Oscar's red carpet. "They're using me to publicize their stupid shoes and NOBODY ASKED ME," wrote Cody, who ultimately wore gold flats. "I would never consent to a lame publicity stunt at a time when I already want to hide." Cody, who has been unapologetic and candid about her colorful life, drew praise in the blogosphere for her remarks at the time. But in the days that followed, Weitzman told the celebrity Web site TMZ that Cody actually selected the shoes herself, and bloggers (and subsequent commenters) had their fun calling her out for what they saw as diva behavior."]
***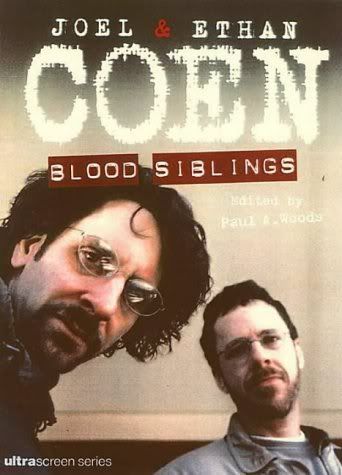 2. "O Coen Brothers, Where Art Thou?": Lance Mannion parallels the Coens' oeuvre to animation.
["The Coens' darker films are phantasmagoric representations of a world that is both good and welcoming and suffused with a malevolence that makes evil beautiful and attractive while causing it to rise as if spontaneously right up out of what was formerly benign and gentle or at least seemingly so. The landscapes are gorgeous but full of menace, their gorgeousness is in fact part of their menace, the difference being there's no white magic in them. The Fox and the Cat, Stromboli, and Snow White's Step-mother would feel right at home in a Coen Brothers movie. So would the Blue Fairy but, because she would be impotent in their world, her persistence in believing in her own powers would make her seem like a lunatic. Think Frances McDormand's character in The Man Who Wasn't There as the step-mother before her magic mirror and Julianne Moore in The Big Lebowski as the Blue Fairy who has to make art (and love) instead of magic."]
***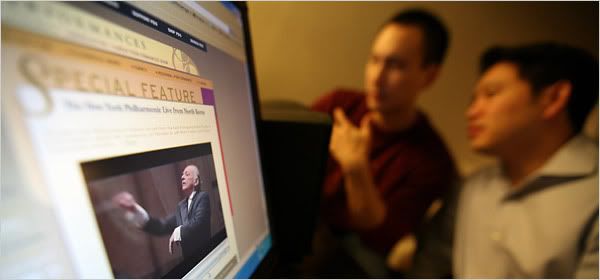 3. "In North Korea, Breaking a Barrier With Sound": From the Washington Post. More in The New York Times.
["Symphonic diplomacy won bravos and standing ovations here Tuesday night, as the New York Philharmonic performed a concert without precedent in this shuttered Stalinist state that has long considered the United States to be its prime enemy. Swinging from a rollicking rendition of George Gershwin's "An American in Paris" to a moving interpretation of Korea's beloved folk anthem "Arirang," the concert delighted a mostly male, standing-room-only audience of North Koreans. Nearly all of them were wearing lapel pins bearing the face of their leader, Kim Jong Il, or of his late father, Kim Il Sung, who created this heavily armed communist nation. "]
***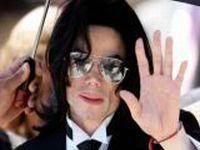 4. "Michael Jackson to Auction His Beloved Neverland?": A real thriller...
["One hefty debt amounting to nearly $25 million that Michael Jackson has got on his hands could well take the singer's famous Neverland home off his hands. FoxNews was first to report that Michael Jackson faces losing his famed Neverland Ranch in California unless he pays a balance estimated at $24.5 million. If he fails to do so, the 2,800-acre ranch will be foreclosed and sold at a public auction on March 19, according to court papers filed Tuesday."]
***



5. "Artist paints his grandfather's history": From CNN.
["Artist Robert West is proud of his connection to the Pullman Company. His grandfather, Allen Perrish, was a Pullman Porter and helped inspire some of his train paintings."]
***



Quote of the Day: Walker Percy, The Moviegoer
"...Hatred strikes me as one of the few signs of life remaining in the world. This is another thing about the world which is upsidedown: all the friendly and likable people seem dead to me; only the haters seem alive."
***


Image of the Day (click to enlarge): Ms. Cody's million dollar footwear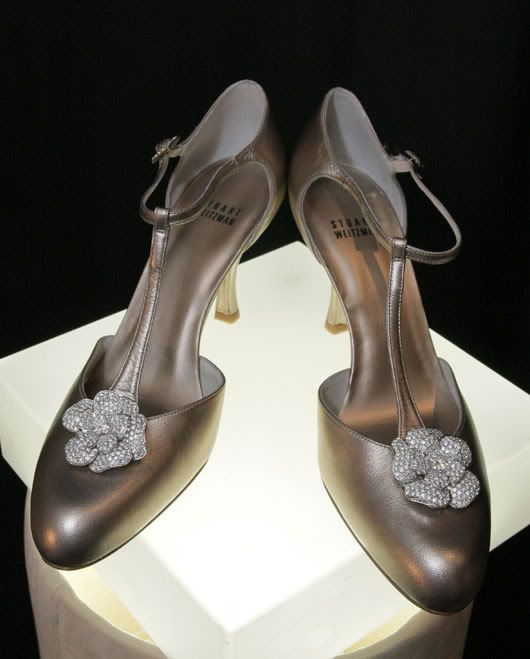 ***


Clip of the Day: And guess who Jimmy Kimmel's f***ing...
_____________________________________________________
"Links for the Day": Each morning, the House editors post a series of weblinks that we think will spark discussion. Comments encouraged.