1. The new issue of Cineaste debuts. Web exclusive to this issue are the following: David Archibald's interview with Stefan Ruzowitsky; Martha P. Nochimson's review of the Samuel Fuller Eclipse DVD's and of the reprint of Fuller's novel The Dark Page; David Sterritt's take on Cinema 16's European Short Films DVD; Phillip Lopate's review of the Eclipse Series dedicated to Raymond Bernard; and James L. Neibaur on "Lost and Found: The Harry Langdon Collection".
["Feeling homosocial? Sam Fuller is the director for you. Sam's the man who said, "If a story doesn't give you a hard-on in the first couple of scenes, throw it in the goddamn garbage." Sorry Sam, I'll have to find another way of judging narrative value—and your films."]
***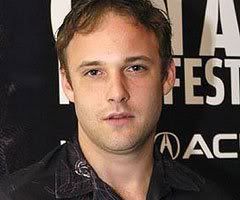 2. "Brad Renfro's Oscar Snub an 'Editing Decision'": From Zap2It. (Hattip to Tomato Nation.)
["Every year, an Oscar montage honors those in the movie world that died in the past year. The 80th Academy Awards montage, however, conspicuously left out one of the deceased: Brad Renfro. A spokesperson for the Academy of Motion Picture Arts and Sciences insists that the omission wasn't a snub. "It was really an editing decision because we can't fit everyone in," the rep told Usmagazine.com. "There was no specific reason.""]
***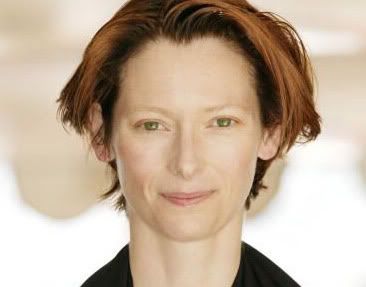 3. "Oscar Hangover": Nathaniel Rogers of The Film Experience reviews the 80th Annual Academy Awards.
["It began with a hangover. Don't judge. Last night was Oscar night, who didn't have one too many? Something had to keep me going through the most conservative fashion show I can recall ever seeing on Hollywood's High Holy Night. The theme was either 'risk free" or they were all wearing black in mourning for Heath Ledger. But if so, I think it a poor tribute. He would have liked a spot of color. I mean, you saw the socks he wore to the Berlin Festival last year, right? You saw Michelle Williams dress on Brokeback night. This was not a conservative star and color is good. So, I frantically typed for 5 hours straight. What's wrong with me? I can't win an award for doing this. No shiny gold men for me. Why these enormous tasks I set myself? The hangover proved short lived and I trotted off to the other job... running a little late due to things like ironing, trying to find my keys, obsessing about the color of Tilda Swinton's eyes; you know, daily routines."]
***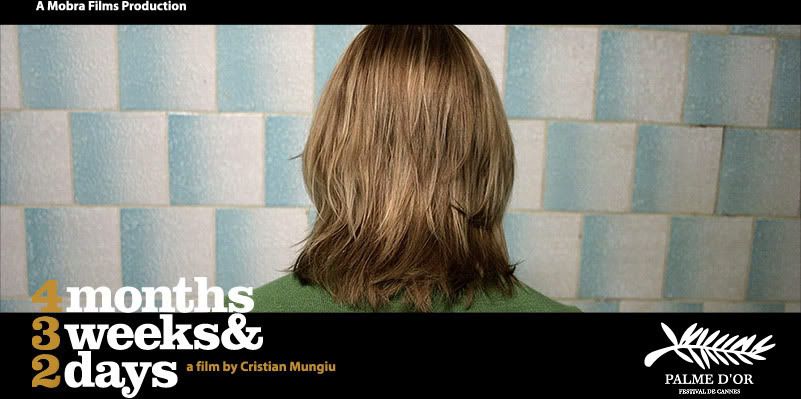 4. Two columns from Fernando F. Croce: "Shmashmortion Blues: 4 Months, 3 Weeks and 2 Days, In Bruges" & "YouTube Apocalypse: Diary of the Dead, Redacted"
["So it's with caution that I say that I prefer Juno's faux-Sundance cotton-candy to the dour Iron Curtain borsch of 4 Months. It isn't just a matter of orange tic-tacs versus rubber fetuses, but of characters affected by a sudden pregnancy versus characters exclusively defined by it; for all its preciousness, Jason Reitman's film had a wider variety of conflicting emotions (not to mention a keener sense of human absurdity) than Mungiu's unrelieved gloom. Plus, I am more than a little suspicious of the convenient "Romanian New Wave" tag. American tastemakers are always eager to stake their claim to a new foreign movement, and the lavish praise and hype heaped onto Romanian films that focus on elaborate mazes of miserabilism seem to me as reductive as the gloating emphasis on the Brazilian films that focus on cretins pointing guns at each other. (In both cases, there's the feeling of a broader, richer cinema that's being kept from us.) A sobering film, but let's now see some Romanian musicals."]
***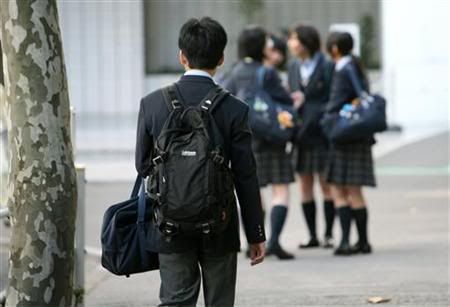 5. ""Girl" at Japan school was 39-year-old man": From Reuters UK.
["Thirty-nine-year-old Tetsunori Nanpei told police he had bought the uniform over the Internet and put it on to take a stroll near the school in Saitama, north of Tokyo, on Wednesday, the daily Asahi Shimbun said. When students standing outside the gates started to scream at the sight of him, he dashed inside the school grounds, hoping to blend in with the crowds of teenagers, the paper said."]
***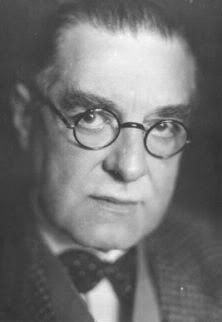 Quote of the Day: Peter Behrens
"Type is one of the most eloquent means of expression in every epoch of style. Next to architecture, it gives the most characteristic portrait of a period and the most severe testimony of a nation's intellectual status."
***


Image of the Day (click to enlarge): Lead image to the Guardian story "Obama camp claims smear over turban photograph"
***


Clip of the Day: Star Wars according to a 3 year old
_____________________________________________________
"Links for the Day": Each morning, the House editors post a series of weblinks that we think will spark discussion. Comments encouraged.