By Odienator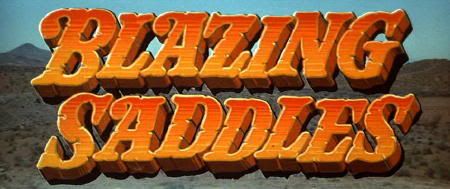 [Editor's Note: This article is part of a series currently underway at Big Media Vandalism, where the author is publishing 29 pieces on 29 consecutive days in celebration of Black History Month.]
Mel Brooks once said his films "rise below vulgarity." Witness Blazing Saddles, a film so politically incorrect it should come with a surgeon general's warning for the easily offended. The film is full of racist language, Black jokes, Jewish jokes, gay slurs, religious blasphemy and cruelty to both animals and old ladies. There are at least three jokes about rape, two jokes about improper use of cattle (one of which I've already counted in the rape jokes), and one joke about implied masturbation between a cowboy and his bathing boss. I've a rule about comedy which states that nothing is offensive to me so long as it's funny. Luckily, Saddles is hilarious, but every joke is a powderkeg of potential offense.
________________________________________
To read the rest of the article at Big Media Vandalism, click here.