1. "The Reviews Aren't In." Defamer breaks the news that The Detroit Free Press bought out and retired its longtime in-house film critic, Terry Lawson, and will henceforth run movie reviews from wire services. This bottom-line decision makes The Free Press "...the most highly circulated newspaper in the country (daily readership = 320K) without a full-time, in-house film critic." See also: "Detroit Free Press Drops Original Film Reviews," by Karina Longworth of SpoutBlog.
["The Freep's move clearly signals that there's a changing tide in the amount of importance (and budget dollars) local newspapers allocate to coverage of the movie business. The Freep appears to be content to run wire reviews for new releases (they seem to favor the criticism levied by The Orlando Sentinel's Roger Moore) and, from what we've gathered, readers don't seem to mind much, either. After all, there's clearly no shortage of film criticism available on The Internets. And while movie reviews have probably never been enough to make someone throw down their two bits to pick up a copy of the Friday fishwrap, it still saddens us that there's not enough room in the budget of a Top 20 newspaper to send someone to the movies a few times a week."]
***


2. "Official Sees Kenyan Ethnic Cleansing." By Jeffrey Gettleman of The New York Times. See also: Kwani Blog, hosted by the Kwani Writers' Collective.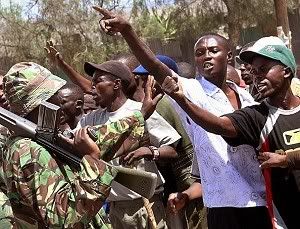 [New York Times: "The violence, fueled by decades-old tensions over access to wealth and power, exploded on Dec. 30, moments after Kenya's electoral commission declared the incumbent president, Mwai Kibaki, the winner of an election that observers said was deeply flawed. Ethnic groups like the Kalenjin, who were supporting Kenya's top opposition leader, Raila Odinga, burned down homes and hacked to death Kikuyus, Mr. Kibaki's ethnic group. In the past week, Kikuyus have been taking revenge and violently expelling residents of other ethnic groups from Kikuyu-dominated areas. Now Kenya seems to be tearing itself apart along ethnic lines, with more than 800 people killed and at least 300,000 displaced."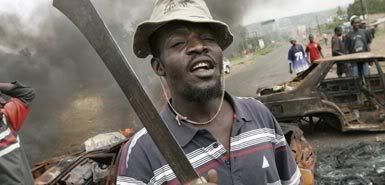 Kwani Blog: "The recent magic tricks at Electoral Commission of Kenya (how to breed votes and then count them in the dark; how to speak out of both sides of your mouth, and other marvellous wonders) and the subsequent orgy of gratuitous blood-letting, have given rise to expressions of grief, shock and anger from the Kenyan intelligentsia, in a way that leaves me truly mystified. Have they not been paying attention? If money and land meant for the poor can be stolen from them, then why not votes? If it became a four-decade normality for children to grow up sharing the eating of rotting oranges from garbage skips, why on earth should they not share more direct forms of violence? Having grown up witnessing Kenya's normalising of the grotesquely abnormal, my only surprise was that these acts—from the rigging, itself, to the rape, pillage and murder—took so long to reach this particular nadir. Kenya was and is an atrocity a long time made and a catastrophe a long time coming."]
***



3. "Congress passes extension of surveillance law." By Paul Kane of The Washington Post.
["The House and Senate approved a 15-day extension of an expiring intelligence surveillance law and the White House backed off a threatened veto, allowing more time to resolve a dispute over the administration's proposal to immunize telephone companies from lawsuits stemming from their cooperation with warrantless wiretaps. Both chambers passed by unanimous voice votes the temporary extension of the Protect America Act, and members then left town for a one-week break. The White House gave its blessing to the short-term measure rather than allowing the surveillance law to expire Friday. President Bush had insisted that Congress act immediately to approve a new surveillance measure that includes the immunity provision. 'We've had ample time for debate. The time to act is now.'"]
***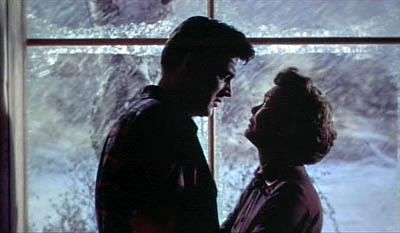 4. "Revisitations." At Elusive Lucidity, Zach Campbell gives Joseph Mankiewicz's All About Eve, Douglas Sirk's All That Heaven Allows and David Cronenberg's remake The Fly another look.
["I don't think Sirk is subversive (which is something I used to think). Critical, yes; subversive, no. As for the self-aware comedy of the films, i.e., a reading of them as sly parodies of the melodramas they also were ... well, yes, that's there, but I think it was probably there in a lot of other (less aesthetically rich) films, and probably people were picking up on it all along, but not prioritizing it."]
***


5. "Film Magazines." Girish Shambu wants to know: "what film magazines do you search out, read, and find valuable?"
[Adrian Martin, co-editor of Rouge: "Ah, a topic that brings out the 'library lover' in me! Many magazines I have looked into because I was searching for particular writers: hence, the long-forgotten (it seems) AMERICAN FILM, from roughly mid or late 70s to mid or late 80s, has some good pieces by Rosenbaum, Durgnat, Wollen and Scheib (glad you mentioned her. Girish: her work is not prolific, but it's great); the British FILMS AND FILMING (naive me had to learn from reading Richard Dyer why that magazine had a curious penchant for 'male beefcake' on the cover of so many issues!) used to use Durgnat as its 'house intellectual' through the '60s and then again (when it was just FILMS) in the '80s; MONOGRAM from the mid 70s by Elsaesser & Co, about 6 issues, is very much worth digging up and devouring. MOVIE in the 70s and 80s is very rich, and late 70s FRAMEWORK is very eclectic, before it goes into a more militant (but just as interesting) period under Willemen's guidance. The Australian magazine (aimed at media teachers) METRO (less well known than the Aussie Internet mags) has some fine pieces, particularly in the mid 90s when it went 'cinephile' for a while: Scheib, Durgnat, Tim Lucas, Rohdie, some translations. Very rare and hard to get today are the STUFFING publications done in Australia by Philip Brophy: the one on film genre which I co-edited in 1987 holds up well."]
"To be free in an age like ours, one must be in a position of authority. That in itself would be enough to make me ambitious."-- Hannah Arendt
***


Image of the Day (click to enlarge): The Wild One (1954), en Français.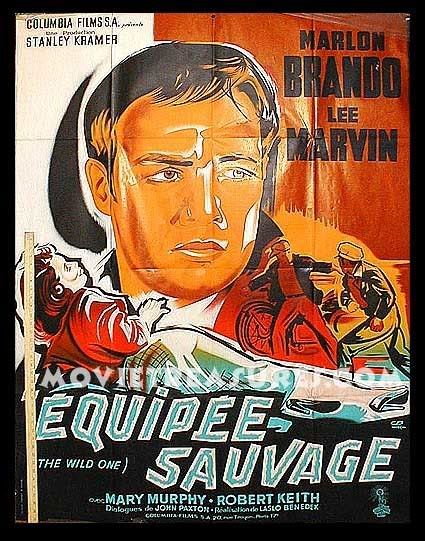 ***


Clip of the Day: "Labyrinth" (1962), by Polish poster artist-turned-animator Jan Lenica. Part 1:
Part 2:

_____________________________________________________
"Links for the Day": Each morning, the House editors post a series of weblinks that we think will spark discussion. Comments encouraged.