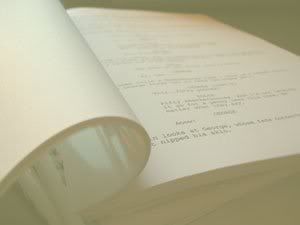 1. "Top Ten Format Mistakes": Mystery Man on Film addresses all us sloppy scriptwriters out there.
["This is one of the biggest amateur mistakes anyone can make, that is, to write endlessly in the action lines 'we see' or 'we hear' or 'we look.' Obviously, 'we see,' 'we hear,' and 'we look' - IT'S A MOVIE. You might say, 'well, I've seen this done by the pros.' That doesn't make it right. That doesn't justify your doing it, and that doesn't mean we can all rationalize a lowering of standards in screenwriting. Even as Mystery Man, I interact heavily with a few pro readers from the U.K. and the U.S., as well as two college professors in screenwriting - DON'T DO THIS. "]
***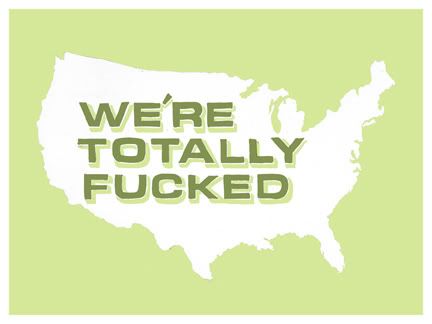 2. "Advise and Consent": Michael Atkinson registers his perspective on the state of the nation.
["In the real world, debates would be nightly, grueling, unscripted, unrehearsed, and impossible to fake through. Commercials would be forbidden. In the real world, every iota of a candidate's professional record would come under universal scrutiny, and would be roundly prioritized over what he/she looked like, his/her 'choice' of scripted words, or his/her wardrobe. In the real world, you'd need at least to pass the same Citizenship Test that scores of Mexican fruit-pickers pass every year; that tenet alone would've saved us from Bush II."]
***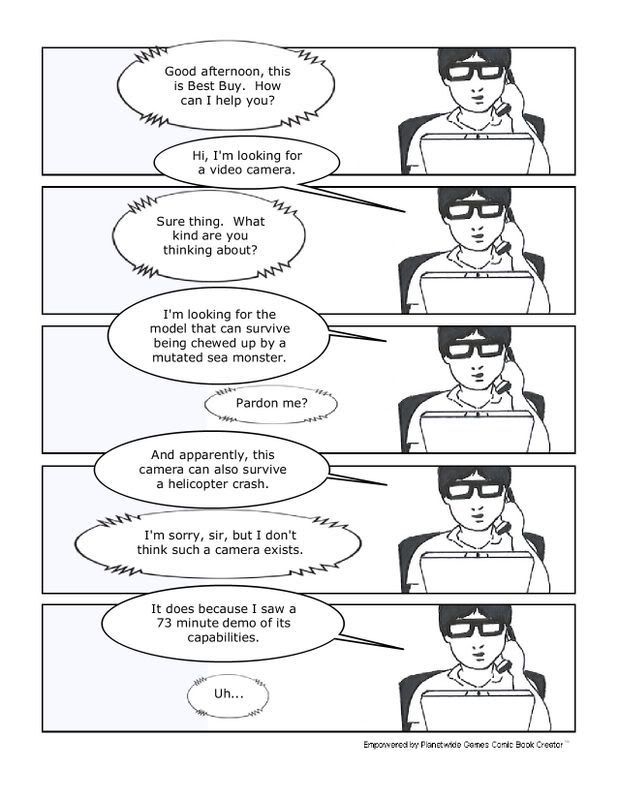 3. "Part 12: Truth In Cinema": Don't insult your J.J. script-geek. Courtesy Don't Forget to Validate Your Parking. (Hattip to Mystery Man on Film.)
["I'm looking for a model that can survive being chewed up by a mutated sea monster."]
***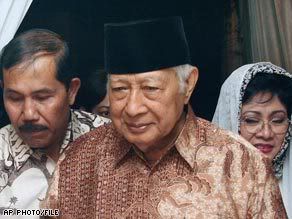 4. "Indonesian ex-dictator Suharto dies": From CNN.
["Former Indonesian dictator Suharto—the 'smiling general' who ruled his country with an iron fist for three decades—died Sunday at a hospital in Jakarta, said his doctor. He was 86."]
***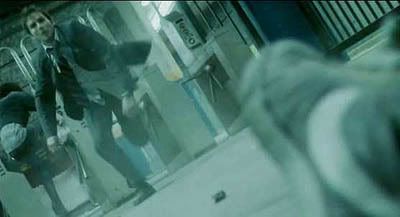 5. Some Cloverfield posts of note: CNN reports that "Scary movie making viewers sick"; Dr. Sanjay Gupta offers his thoughts on the phenomenon here; and David Bordwell writes on the film in a post entitled "A behemoth from the Dead Zone".
["Cloverfield exemplifies what narrative theorists call restricted narration. (Kristin and I discuss this in Chapter 3 of Film Art.) In the narrowest case, the film confines the audience's range of knowledge to what one character knows. Alternatively, as when the characters are clustered in the same space, we're restricted to what they collectively know. In other words, you deny the viewer a wider-ranging body of story information. By contrast, the usual Godzilla installment is presented from an omniscient perspective, skipping among scenes of scientists, journalists, government officials, Godzilla's free-range ramblings, and other lines of action. Instead, Cloverfield imagines what Godzilla's attack would look and feel like on the ground, as observed by one group of victims."]
***



Quote of the Day: August Strindberg
"The uterus of my mental world has received a tremendous ejaculation of sperm from Friedrich Nietzsche, so that I feel like a bitch with a full belly. He's the man for me!"
***


Image of the Day (click to enlarge): Cover art for Walker, music by Joe Strummer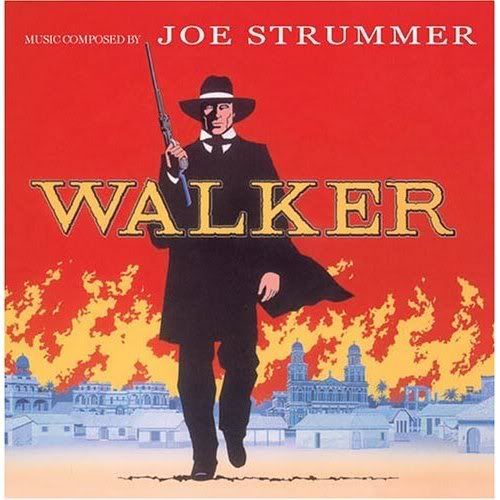 ***


Clip of the Day: The scene from NYPD Blue (no sound) that may cost ABC $1.43 million dollars.
_____________________________________________________
"Links for the Day": Each morning, the House editors post a series of weblinks that we think will spark discussion. Comments encouraged.