1. "The Golden Globe Winners": Because, in the real world, The Golden Globes matter, right Billy Bush? TIME asks "The Golden Globes—Who Cares?"
["The point was proved last night when, because of the actors' union's support of the writer's guild strike, the Globes show limped onto the small screen as a brief "news conference" covered by four networks instead of the usual three-hour bash on NBC. The Beverly Hilton Hotel was a mausoleum, no sexier than a high-school auditorium stage; and the reading of the Hollywood Foreign Press Association's awards had about as much zazz as the principal's speech on fire safety."]
***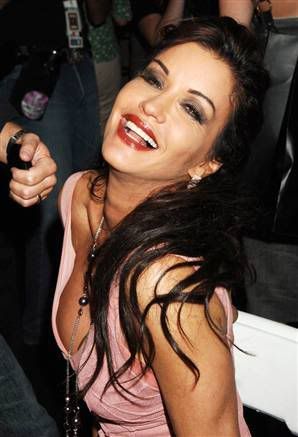 2. "Janice Dickinson on Britney: 'I'd slap her silly!'": Just 'cause someone really close to me is a big Janice Dickinson fan. I mean BIG!
["The always outspoken Janice Dickinson sat down with Access Hollywood's Tony Potts and unleashed her thoughts on Britney Spears, Spears' mom and Dr. Phil. Dickinson feels in order to get to the root of Spears' problems, Lynne Spears should be held responsible. "My opinion on Britney Spears, is Mrs. [Lynne] Spears should be jailed. Britney's mom is responsible for all this stuff going on.""]
***




3. "I Drink Your Milkshake.com": Glad I was there at the birth of this tagline. (Hattip to The Reeler.)
["We have oil and it seeps through the ground. Discuss Paul Thomas Anderson's There Will Be Blood or just keep hitting the play button to hear Daniel Day-Lewis bark the line that has already been called (by me) "the new 'Say hello to my little friend!'""]
***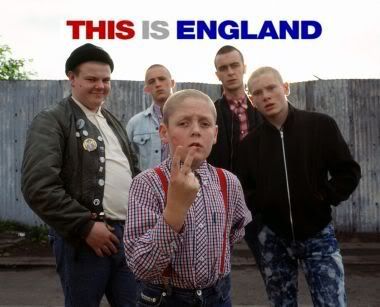 4. "No Future": House contributor Lauren Wissot on Shane Meadows' This is England.
[""This Is England" is a movie with no easy moves. Every expectation of violence leads to tenderness, the slightest sentimentality a prelude to destruction. For that's how life really works and Shane Meadows' spine-tingling specific, semi-autobiographical film about growing up skinhead in the early 80s of Thatcher's Britain isn't afraid to kick the shit out of cliches."]
***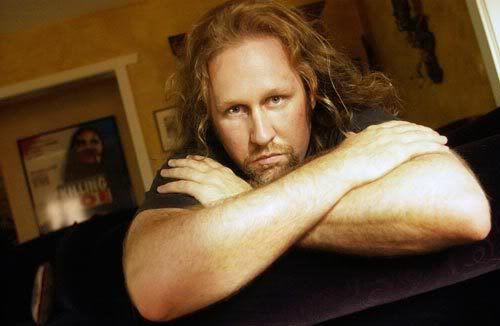 5. "'Pulp Fiction' co-writer arrested after fatal crash": A real talent to my mind. Wish him well.
["The Academy Award-winning co-writer of the film "Pulp Fiction" was arrested after sheriff's deputies said he crashed his car in Ojai early Sunday while driving drunk, injuring his wife and killing a passenger. Roger Avary, 42, was driving at 12:54 a.m. when the accident occurred outside the Ojai Lumber Co. building at 1900 E. Ojai Ave., said Capt. Monica McGrath of the Ventura County Sheriff's Department. Avary's wife, Gretchen, 40, was ejected from the back seat and was taken to Ojai Valley Community Hospital with serious injuries, McGrath said. Another passenger, Andreas Zedini, 34, of Italy, died at Ventura County Medical Center after county firefighters had to extricate him from the vehicle, McGrath said."]
***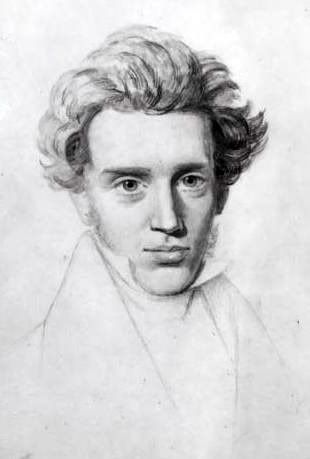 Quote of the Day: Søren Kierkegaard
"I see it all perfectly; there are two possible situations - one can either do this or do that. My honest opinion and my friendly advice is this: do it or do not do it - you will regret both."
***


Image of the Day (click to enlarge): From The Comfort of Strangers (1990). (Hattip: DVDBeaver.)
***


Clip of the Day: Torpedo Thighs vs. Reptile
_____________________________________________________
"Links for the Day": Each morning, the House editors post a series of weblinks that we think will spark discussion. Comments encouraged.