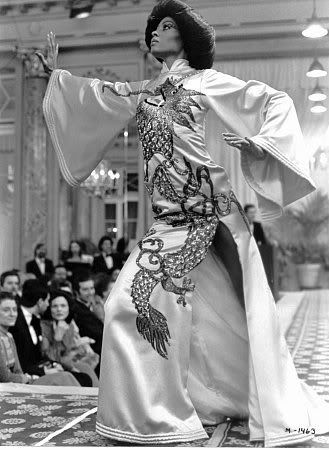 [A message from your friendly neighborhood Odienator: I have hijacked Big Media Vandalism. Do not adjust your monitors. Your contrast and brightness will have just as much effect on these words as it did when you tried to adjust the color to see if Michael Jackson got darker during the "Bad" video. So sit up straight and pay attention. Time to thank the folks who invented Black History Month.]
To help me remember the number of days in a month, my Mom used to sing me the Mother Goose rhyme that went "Thirty Days have September, April, June and November. All the rest have 31." It was here my Mom appended Ms. Goose's comment about February. "All the rest have 31, except poor February because it's Black History Month!"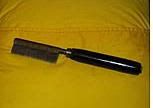 When I was in grammar school, Black History Month was a big deal for us, not because of what we were taught, but because of the Great Kings of Africa series of posters we were given to display on the construction-paper bulletin board every month. We'd hang them carefully, reading about the fierce looking bruva in the artist's rendition that covered the poster. At the lower right hand corner of each poster was my first lesson on censorship. The Great Kings of Africa series of posters was brought to us by Budweiser, the King of Beers. I suppose Colt 45 was too busy to bother. To ensure that we knew Budweiser was responsible for these lessons (and to subconsciously plant the seeds that blossomed into our love for malt liquor) Anheiser-Busch put an enormous Budweiser logo on the posters. Every poster we displayed had a big ass bite out of it because the school made us remove the logo.
I am the proud recipient of a Jersey City Public School education, and back in the 70's they used February as an excuse to tell us the same shit they did every year. I went to a predominantly Black and Hispanic school, yet we only got to hear about Black History during the shortest month. Hispanics didn't exist at all, according to the curriculum. To the Board of Education, they could have come out of Cracker Jack boxes. The closest the Puerto Ricans ever got to learning anything about their culture at my grammar school was when they had an assembly and showed West Side Story.

To read the rest of this article, visit House contributor Steven Boone's blog Big Media Vandalism, where the gleeful despot Odienator now reigns supreme.