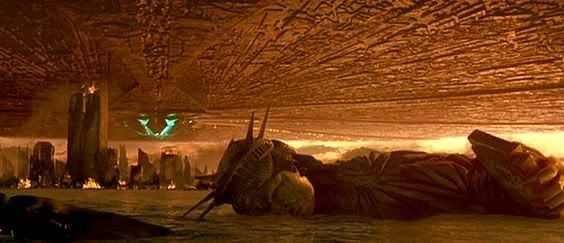 1. "The Irresistible Urge to Destroy New York Onscreen." By Sewell Chan, for The New York Times' "City Room" blog. See also: "10 Best Movie Destructions of New York City." Hattip: The Reeler.
["In an insightful 2005 op-ed essay in The Boston Globe, the architectural historian Max Page argued that fantasies of New York's destruction are actually vital to the city's success. 'The best thing for New York might be the sight of King Kong tramping through the streets of Manhattan on his way to a fateful appointment at the top of the Empire State Building,' Mr. Page wrote. 'For if there is one thing that symbolizes New York's pre-eminence, it is that so many still want to imagine the city's end.'"]
***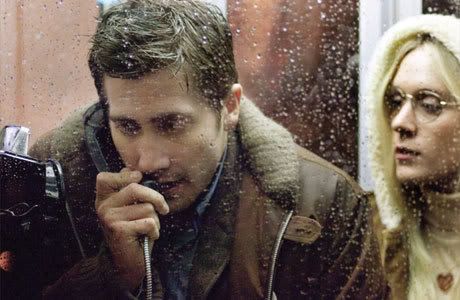 2. "The 10 Best Indie Movies of 2007." By Andrew O'Hehir of Salon. Can David Fincher's $70 million, star-packed, massively promoted Zodiac really be described as an independent film, though? And if it can be, does that mean that the word 'independent' is mainly a synonym for 'uncompromised'? See also: Stephanie Zacharek's list.
["Over the years, veteran Village Voice film critic J. Hoberman has become known for his willfully heterogeneous top-10 lists, which sometimes seem, as one friend of mine jests, 'to consist largely of Slovenian films that played one Thursday afternoon at the Museum of Modern Art.' (In fairness, his No. 2 film last year was Borat: Cultural Learnings of America for Make Benefit Glorious Nation of Kazakhstan.) I'm not capable of emulating Hoberman's example, partly because I don't see the mind-boggling range of world cinema he does but mostly because I myself am trapped in the Indiewood matrix, just barely able to perceive the magnetic force of conformist opinion but not quite able to pull free of it. When you resist one kind of orthodoxy, after all, you fall prey to another. If you're about to write a letter pointing out that most of the movies on my list for 2007 are obscure little indies that only a few snooty big-city intellectuals have even heard of, I'll save you the trouble. I always root for the underdog and grade on a curve in this annual exercise, and this year more than ever I practiced affirmative action on behalf of adventurous, difficult-to-categorize pictures that fared poorly in the marketplace."]
***



3. "If I Had the Chance To Do It All Again..." At Premiere, Glenn Kenny muses on how he should have made a Top 30 list instead of a Top 25 list and compliments an anthology of criticism by Kent Jones by quoting a passage on Wes Anderson, which of course sparks a comments section referendum on whether Anderson is a misunderstood genius or a rich snot who cares more about production design than people.
["Yeah, the brothers of Darjeeling are dysfunctional in a well-designed way, but that doesn't mean their hurt doesn't register, or that Anderson's burying it. One of the reasons I believed 'Hotel Chevalier' should never have been separated from Darjeeling proper is that is sets Jack's hurt, and his determination to appear above that hurt, in such perfect perspective, and sets up the movie's real theme—the fictions people create to deny themselves the feeling of pain."]
***



4. "Martin Walsh on The Passenger." Zach Campbell offers a tasty quote from a 1975 essay on Michelangelo Antonioni's film from Jump Cut, the full text of which is available here.
["At one point early in the film [Jack] Nicholson points out that 'we translate every experience into the same old codes'...[The line's] importance for our understanding of The Passenger is of crucial significance. On one level, it helps make sense of Nicholson's desire to cease being David Locke, to adopt a new identity, to escape the tyranny of the co-ordinates of his present existence, to re-open his life to new experiences. However, the way in which David Locke attempts to recharge his life proves fraught with unanticipated, uncontrollable dangers which ultimately lead to his death. The idea of a complete break from the past (as it was for Godard and Gorin in Tout va bien) is shown to be illusory, even self-defeating. Such a radical severance from the structures of one's identity leads clearly to disaster."]
***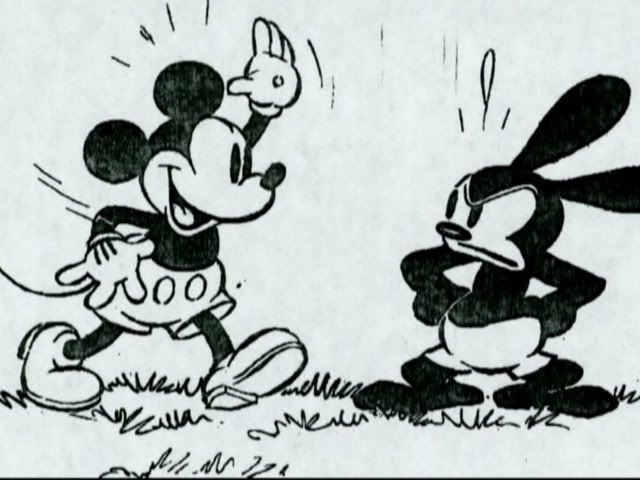 5. "National Film Registry 2007." Dave Kehr lists the latest inductees. See also: Michael Cieply in The New York Times on why digitally created movies cost more to preserve.
["Time was, a movie studio could pack up a picture and all of its assorted bloopers, alternate takes and other odds and ends as soon as the production staff was done with them, and ship them off to the salt mine. Literally. Having figured out that really big money comes from reselling old films—on broadcast television, then cable, videocassettes, DVDs, and so on—companies like Warner Brothers and Paramount Pictures for decades have been tucking their 35-millimeter film masters and associated source material into archives, some of which are housed in a Kansas salt mine, or in limestone mines in Kansas and Pennsylvania. A picture could sit for many, many years, cool and comfortable, until some enterprising executive decided that the time was ripe for, say, a Wallace Beery special collection timed to a 25th-anniversary 3-D rerelease of Barton Fink, with a hitherto unseen, behind-the-scenes peek at the Coen brothers trying to explain a Hollywood in-joke to John Turturro. It was a file-and-forget system that didn't cost much, and made up for the self-destructive sins of an industry that discarded its earliest works or allowed films on old flammable stock to degrade...But then came digital. And suddenly the film industry is wrestling again with the possibility that its most precious assets, the pictures, aren't as durable as they used to be."]
***


Quote of the Day:

"Scientific man is already on the moon, and yet we are still living with the moral concepts of Homer."—Michelangelo Antonioni
***


Image of the Day (click to enlarge): Poster for Dumbo (1941).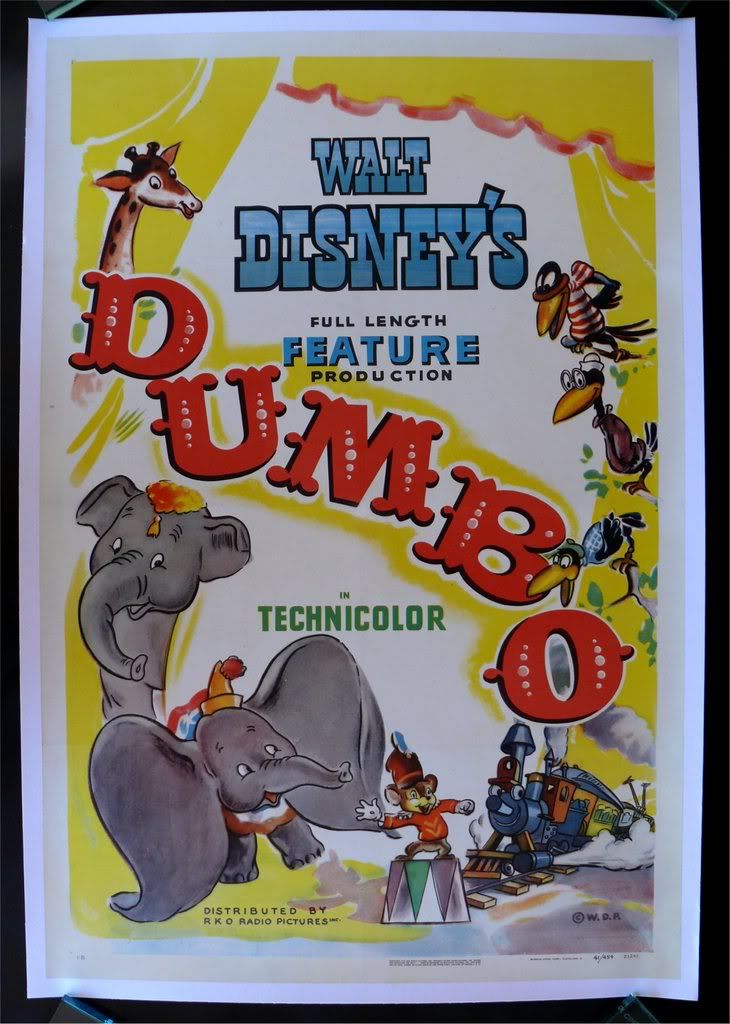 ***


Clip of the Day: "Turning to the weather..."

_____________________________________________________
"Links for the Day": Each morning, the House editors post a series of weblinks that we think will spark discussion. Comments encouraged.