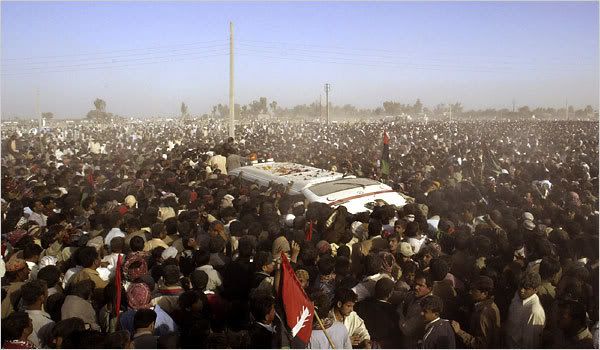 1. "Bhutto is Buried as Pakistan Reels." By Salman Masood and Victoria Burnett of The New York Times. See also: "Benazir Bhutto, 54, Weathered Political Storm"; "Seventeen Dead in Bhutto Protests in Pakistan." Related: "Candidates Talk Up Experience After Bhutto's Death"; "Al-Qaeda's New Terror Tactic?"
["The body of Benazir Bhutto was laid to rest in her ancestral village, as violence erupted in cities across Pakistan on Friday, a day after the former prime minister was assassinated at an election campaign rally...The death of Ms. Bhutto, who had been the leader of Pakistan's largest political party, throws Pakistan's politics into chaos less than two weeks before parliamentary elections scheduled for Jan. 8."]
***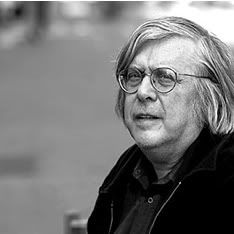 2. "Rosenbaum to Retire For Some Creative Loafing of His Own." By Hank Sartin of Time Out Chicago's blog. The veteran Chicago Reader film critic has announced that he will retire February 27, his 65th birthday. See also: "Jonathan Rosenbaum Turns a Leaf" at Green Cine Daily, which brought the story to our attention. Related: House contributor Jeremiah Kipp's interview with Rosenbaum, titled "To Understand Movies, You Have to Understand the World."
["He has decided to retire from the Reader (he'll be saying so in print in his 2007 year-end best list). This is not, contrary to your first assumption, one more sign of new Reader owners Creative Loafing trimming the budget. In fact, Rosenbaum tells us that his new bosses at Creative Loafing will be setting him up with a website of his own so that even in 'retirement' his writings on film will continue to be part of their franchise. He's not the sort to lounge on a beach, so expect a lot more thoughts on film from JR. Shrewd move on their part: People have passionate opinions about Rosenbaum, and for every person who finds him an impenetrable elitist with obscurantist tastes, there's another who says Rosenbaum turned them on to serious thinking about film."]
***


3. In memoriam: Three cultural giants: Choreographer Michael Kidd (1915-2007); Bollywood producer GP Sippy (1915-2007); jazz pianist Oscar Peterson (1925-2007).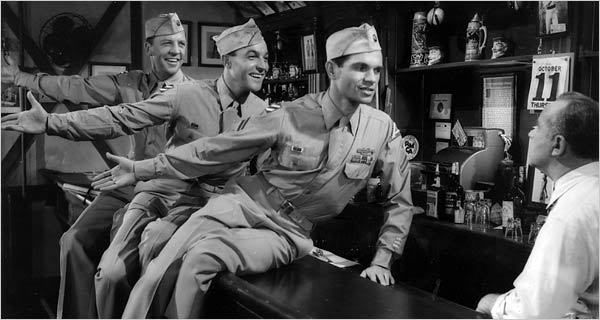 ["Michael Kidd, the award-winning choreographer of exuberant dance numbers for Broadway shows like "Finian's Rainbow" and "Guys and Dolls" and Hollywood musicals including "The Band Wagon" and "Seven Brides for Seven Brothers," died on Sunday at his home in Los Angeles. The cause was cancer, said his nephew Robert Greenwald. Biographical sources generally give Mr. Kidd's age as 88, but Mr. Greenwald said his uncle was actually 92. On Broadway, Mr. Kidd won five Tony Awards: for Finian's Rainbow in 1947, Guys and Dolls in 1951, Can-Can in 1954, Li'l Abner in 1957, and Destry Rides Again in 1960. In Hollywood, he received a special 1997 Academy Award 'in recognition of his services to the art of dance in the art of the screen.' "]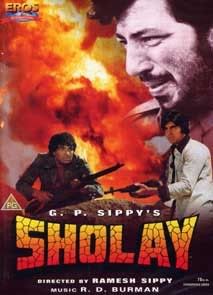 ["The Indian filmmaker G.P. Sippy, whose 1975 blockbuster Sholay (Embers) remains the most famous Hindi-language movie and the biggest commercial success for Bollywood, died Tuesday in Mumbai. He was 93. The cause was liver and other age-related ailments, family sources said. Produced by Sippy and directed by Sippy's son Ramesh, Sholay revolutionized Hindi filmmaking and brought true professionalism to Indian scriptwriting. Written by Sippy's favorite scriptwriting team, Salim Khan and Javed Akhtar, Sholay was loosely styled on The Seven Samurai and The Magnificent Seven, and has been called India's first 'curry Western.'"]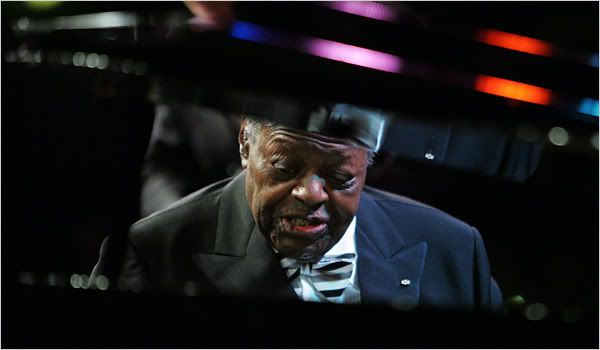 ["(Oscar) Peterson was one of the greatest virtuosos in jazz, with a piano technique that was always meticulous and ornate and sometimes overwhelming. But rather than expand the boundaries of jazz, he used his gifts in the service of moderation and reliability, gratifying his devoted audiences whether he was playing in a trio or solo or accompanying some of the most famous names of jazz. His technical accomplishments were always evident, almost transparently so. Even at his peak, there was very little tension in his playing. Mr. Peterson won eight Grammy awards, as well as almost every possible honor in the jazz world. He played alongside giants like Louis Armstrong, Count Basie, Charlie Parker, Roy Eldridge, Nat King Cole, Stan Getz, Dizzy Gillespie and Ella Fitzgerald. Duke Ellington referred to him as 'maharajah of the keyboard.' Basie said, 'Oscar Peterson plays the best ivory box I've ever heard.' The pianist and conductor André Previn called Mr. Peterson 'the best' among jazz pianists."]
***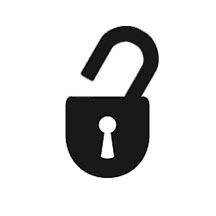 4. "Amazon to Sell Warner Music Minus Copy Protection." By Jeff Leeds of The New York Times. See also: "Warner Music Deal Fortifies Apple Rival."
["In the recording industry's latest move away from its reliance on digital locks to reduce piracy, the Warner Music Group said on Thursday that it would sell songs and albums without anticopying software through Amazon's fledgling digital music service. The shift by Warner Music is another step in the decline of copy-protection software, which has led to consumer confusion over the jumble of incompatible schemes governing the use of digital music players and downloaded songs. Warner is the third of the four major music corporations to reconsider its use of so-called digital rights management software, known by its initials as D.R.M., and offer its catalog in the unrestricted MP3 format. Sony BMG Music Entertainment has continued to hold out, though it is expected to experiment with selling MP3s through a promotion early next year."]
***




5. "NJ Orders HIV Testing for Pregnant Women; Some Groups Call Law Unneeded and Intrusive." By Keith B. Richburg of The Washington Post.
["New Jersey this week launched one of the most ambitious efforts in the country to control mother-to-child transmission of HIV, making screening tests mandatory for all pregnant women in the state beginning next year...Just four other states have mandated testing for pregnant women, and three more-- including New York—require screening of newborns. But New Jersey's law appears to go further by requiring both. The mandatory screening has raised privacy concerns. The American Civil Liberties Union of New Jersey and the state's chapter of the National Organization for Women both questioned whether the mandated tests violate a woman's right to privacy and the right to make her own medical decisions. "]
***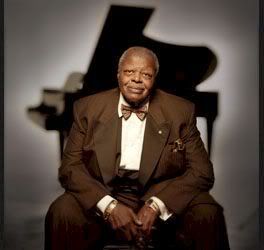 Quote of the Day:
"It's the group sound that's important, even when you're playing a solo."—Oscar Peterson
***


Image of the Day (click to enlarge): The cover of The Trio Live From Chicago LP, featuring Oscar Peterson, Ray Brown and Ed Thigpen.
***


Clip of the Day: Oscar Peterson performs Thelonious Monk's "Round Midnight" and Bill Evans' "Waltz for Debby." This one's for you, Dad.

_____________________________________________________
"Links for the Day": Each morning, the House editors post a series of weblinks that we think will spark discussion. Comments encouraged.