***


1. "MCN Top 10: The Big-Ass Chart." Movie City News turns critical consensus into an easy-to-read spreadsheet. Place your Oscar bets today!
***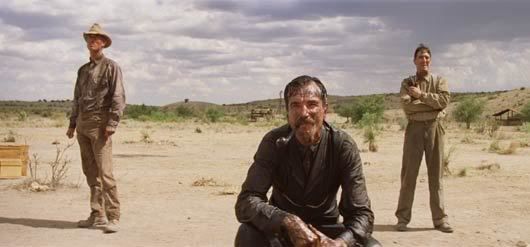 2. "Critic's Choice: Best of 2007." Premiere critic Glenn Kenny's list of his 25 favorite movies, with thumbnail reviews and purty pitchers.
["#1: There Will Be Blood. Paul Thomas Anderson's extraordinary fifth feature comes dressed in the trappings of a period epic, but this study of Western oilman Daniel Plainview and his engagement with and retreat from the larger world is in fact an absurdist, blackly comic horror movie. It's resolutely unlike anything Anderson, or anybody else, has made before. Daniel Day-Lewis's lead performance is as visceral and ruthlessly focused as screen acting ever gets."]
***




3."High Times: Smiley Face the stoner comedy to end all stoner comedies. Plus it's funny!" By Nathan Lee of The Village Voice. See also: MZS in The New York Times; Reeler interview with director Gregg Araki.
["In a perfect world, or maybe one that was just, like, super, super, super-stoned on some dope-ass weed . .. like some revolutionary ganja and shit, man. . . . But that'd be the same thing, though, wouldn't it? Perfect. Stoned. Hmm . . . awesome. Um, one sec. I'll be right back."]
***




4. "Eastern Promises (2007)." Reviewed by Oggs Cruz at his recently renamed movie blog Lessons from the School of Inattention (formerly Oggs' Movie Thoughts).
["In one scene in David Cronenberg's Eastern Promises, Nikolai (played masterfully by Viggo Mortensen) is standing naked, wearing only a pair of black boxers, in front of a group of old men, pointing and discussing the different tattoos that adorn Nikolai's body. It is the film's ultimate Cronenbergian moment, where the organic body is blurred to have a synthetic purpose and in that moment's case, the recording and retelling of Nikolai's life through the tattoos to the senior members of vor v zakone ('thief in law') before he is accepted to the exclusive brotherhood. The centuries-old practice of etching figures in the epidermis (like proto-men etching drawings of their daily lives in caves) serves less an aesthetic purpose here and more a functional or mechanical motive, quite similar to the vagina-shaped cavity in James Woods' abdomen that hides his firearm in Videodrome (1983), the wounds that elicit sexual satisfaction in Crash (1996), or the hideous scarring in Ed Harris' eye that foretells his moral positioning in A History of Violence (2005), among others."]
***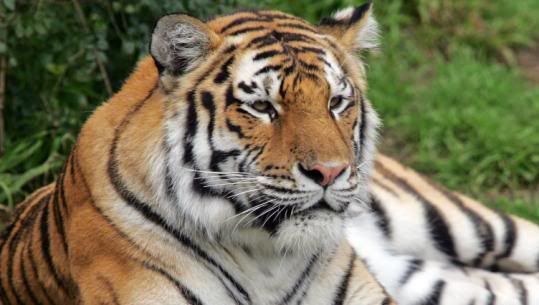 5. "Authorities Unsure How Tiger Got Out." By Charles Piller and Tim Reiterman, Los Angeles Times Staff Writers.
["Tigers are alpha predators. They kill and eat animals for food, including humans."]
***


Quote of the Day: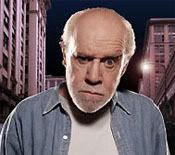 "If it requires a uniform, it's a useless endeavor."—George Carlin
***


Image of the Day (click to enlarge): Cover from a Super 8mm home movie version of Gunga Din (1939).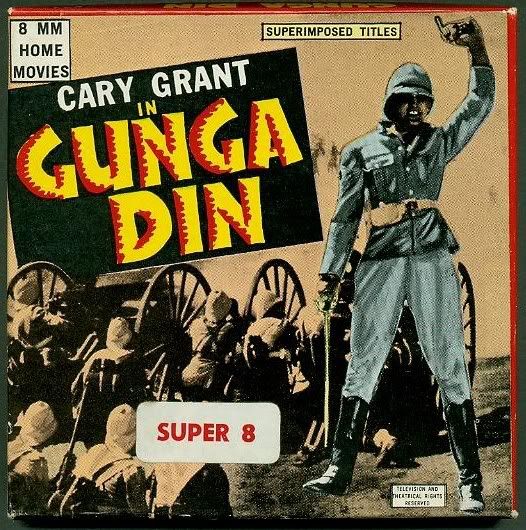 ***


Clip of the Day: Cab Calloway and the Nicholas Brothers: "Jumpin' Jive."

___________________________________________________
"Links for the Day": Each morning, the House editors post a series of weblinks that we think will spark discussion. Comments encouraged.